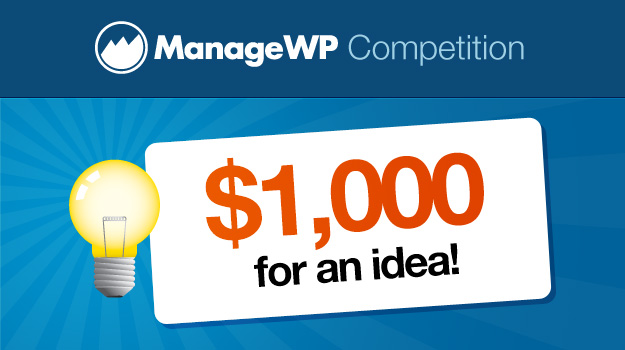 Enough with the teasing already! The winner of our $1,000 for an Idea Competition is Mikel Perez, founder and owner of Psy-Fi Marketing Labs. Mikel gave us several excellent ideas on how we can use the sheer power of the ManageWP community to create more value for everyone involved, and we think that's pretty amazing.
Mikel had nothing but nice things to say: "I've been a user of ManageWP since the early days of the beta, and I have seen it grow in functionality, ease of use, and power ever since then; and I could not even imagine the hours I would have wasted manually doing the things that I've been able to do in minutes since then all thanks to ManageWP."
Thank YOU, Mikel!
But that's not all. We are also very happy to announce that everyone who participated in the contest will nab themselves an amazing, life-changing, mind-blowing ManageWP t-shirt! If you participated, we will contact you shortly to get your details. So make sure that your email address is located within your ManageWP profile to ensure that you are contacted!
And for those of you who are anxious to see what they look like, here's a sneak peak of our brand new t-shirts: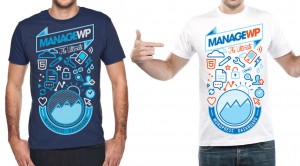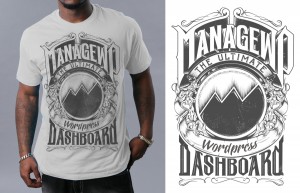 Again, thank you to everyone who participated, and we here at ManageWP will continue innovating and striving to serve all of your WordPress needs!