Being a customer has never been better.
The market has abandoned the seller mentality and adopted the customer relation mantra, most of all because of social media which carries the word of mouth far and wide. Don't believe me? Just ask United Airlines, whose poor handling of a single incident cost them $180 million USD
If your company is providing a service in a competitive market, you can stand out in two ways – by being dirt cheap or by providing an outstanding service. If you're striving for the latter, there will be no mercy. No quarter given. You have to be the best, because only the winners are remembered in the hallowed halls of social media.
Here are the lessons I learned through trial and error in the past three years ManageWP came into our lives.
1) Everyone Provides Support
In a total war there are no bystanders. Some time early in 2014 I noticed the ManageWP support team had a very different view than the rest of us on how our service performs. Since they are in direct contact with our users, it was decided to move a couple of developers to the support trenches and see what happens.
The results were amazing. With the knowledge of the back end our devs were able to identify the underlying causes of several issues and within 24h a fix was released that solved most of them. That's when we decided to go all out and get the whole team to provide customer support. The designers got a better idea of the user workflow, the DevOps were able to play around with a lot of different server configurations, the sales department benefited by better understanding how ManageWP works and strong and weak points. Even our CEO Vladimir was happy to pitch in, which is very important because a lot of times you see upper management having only general idea about their service, potentially turning the decision making process into a high-stakes game of Battleship.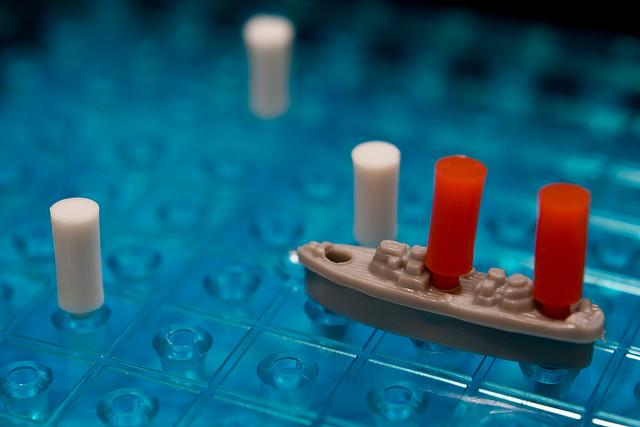 You just sank the majority of my development team
Out of 22 people on our team, 20 of us are supporting our service either full time or periodically. New team members, regardless of the position they've been hired for, are required to spend at least two weeks in support, and they cannot be hired full-time without the green light from support. This way our people are engaged from the get go, and in the event of a crisis virtually everyone is on hand to provide support if needed.
2) Morale Is Crucial
Support teams are usually on the lowest rung in the company hierarchy. They serve as cannon fodder, have low level of responsibilities, and the lowest pay grade.
This is WRONG.
First impression matters. Customer support is the first point of contact for most users, and if the users talk to someone half-assing through their shift, they will assume everyone in the company is like that. This may fly if you've cornered the market, but under normal circumstances skimping on support will hurt you in the long run. But how do you get the support team motivated?
It starts with the hiring process. ManageWP chose to set the bar high by using the honey badger approach. Once we commit to hiring a new team member, we do everything we can to keep them engaged – that means good pay, a lot of opportunities for advancement and self-improvement and great working conditions. Each member clocks in 5-6 hours per shift, which leaves them ample time to work on other things. This approach has paid off: A motivated support member will investigate an issue more thoroughly, give a better response and leave a user impressed. I've found that users contacting our support have over 50% more chance of signing up for a premium plan and over a 20% higher lifetime value. That's amazing considering these people initially run into trouble setting up or using ManageWP, and you'd assume that these users would have lower odds of going premium. And the best part? You have a much higher chance of obtaining evangelists, an elusive and mystical type of customer who goes around and recommends your service to other people, without any personal gain!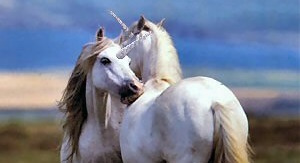 Pictured: evangelist's more common cousin, the unicorn 
3) A Good Answer Is Not Good Enough
The best piece of advice I've gotten to get me into the right mindset is to imagine I'm helping my grandma with a piece of tech. If there's someone you will always have the time and patience to deal with, it will be your elders.
Who would say no to this face?
Nobody expects you to solve everything (OK, almost nobody), but they do expect you to make an effort. So don't just give an answer you think is good enough: take some time to run tests, investigate the issue, and if all else fails, try to google a solution or ask around the office because at times the issues our users had were caused by the most ridiculous of reasons. That's why we've banned canned responses in ManageWP – if you take the time to write a great answer you will also make sure to back it up with data.
Another thing to always keep in mind is a takeaway. Every answer needs a takeaway – a piece of advice or a simple URL pointing your users in the right direction often means as much to them as the actual solution. If you give your user something to go on, he or she will be happier for it. There's a big difference between answering a question and providing a good answer. So when a customer asks "Can I do X with your software?", which answer you think is better: a simple "No." or "No, but here's a link to a guide that will help you accomplish X."?
Which brings us to the final point…
4) Draw the Line
Customer support is war. A protracted war of attrition in which your time and knowledge are a limited resource. Your elderly granny or aunt might not be able set up a website without you, but you need to draw the line somewhere.
"…now be a dear and hook granny up with a load balancer, my iPhone knitted case eCommerce site is getting mad traffic, yo."
I'm gonna bold this to make sure you don't forget: you cannot help everyone. Define clear rules of what's covered by your support and what's not. Don't be afraid to say no to the latter, even if that means leaving a user without a solution, because those 8 hours you just sank into that one support ticket could have been used to solve four other tickets.
I get a lot of general WordPress related questions on a daily basis; while I'm happy to point you in the right direction, I will not troubleshoot the CSS for you or figure out why your three year old plugin is suddenly no longer compatible with WordPress 4.0
Photo credit: Andrew Malone, Martyn and Debz & verbaska