The WordPress community is awesome.
You'll already know this if you have been using the world's favorite content management system for a while and have got involved in any way with the thousands of other WordPress enthusiasts out there. However, if you've not been using WordPress for long (or have been hiding under a rock) you may not yet have experienced the openness and awesomeness of the WordPress community. I count myself lucky to be involved with WordPress as a user and a writer/reporter and look forward to being even more involved in the future.
One way in which I like to give back is to feature WordPress developers. I do this as often as possible, most notably in my Top 100 WordPress Developers post. However, today I want to take a less expansive approach and focus on just one developer. She has been on my radar for many months now and it is about time that she got some dedicated attention from the ManageWP blog.
Caroline Moore — Theme Developer Extraordinaire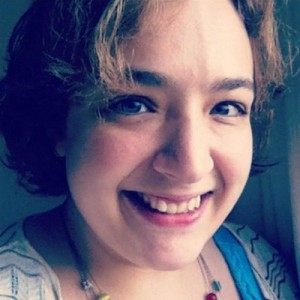 To take it directly from her about.me page, Caroline Moore is:
A designer, illustrator, photographer, web geek, wife and proud mama living in Maine. I run two small businesses, Calobee Doodles and Sixhours Photography. I also design WordPress themes and work for Automattic as a Theme Wrangler.
That's enough to make you feel downright lazy. I first came across Caroline when I featured her Buttercream theme in May 2012's Themes of the Month post. I subsequently featured Pachyderm in August and Something Fishy just last month. Her themes are fun, whimsical, and generally very well put together. The passion she has for what she does really shines through which to me is a huge selling point and essentially the main reason why I am featuring her work today.
Caroline actually has a whopping 31 themes available on her site, but in this post I am picking my five favorites. These are the real deal — themes that you can take away and use to build a "genuine" website (unlike many free themes which simply don't cut the mustard when it comes to practical application). What I also love about them is that they are a little different — they dare to be vibrant and unique. Enjoy!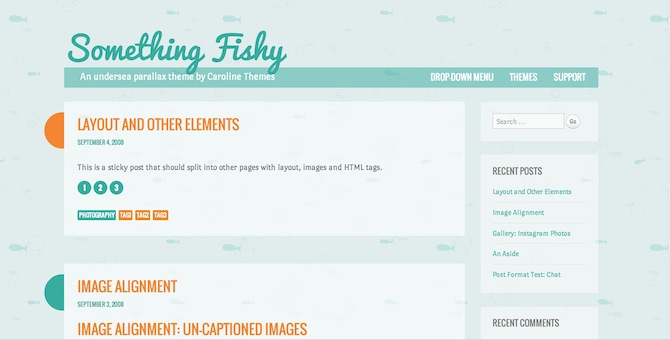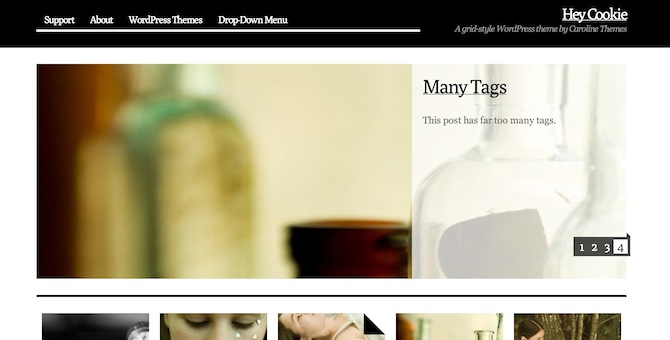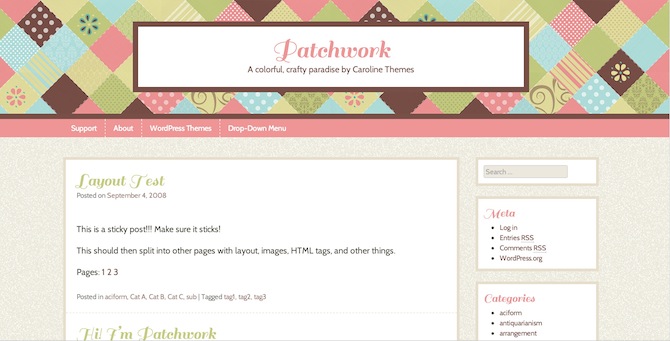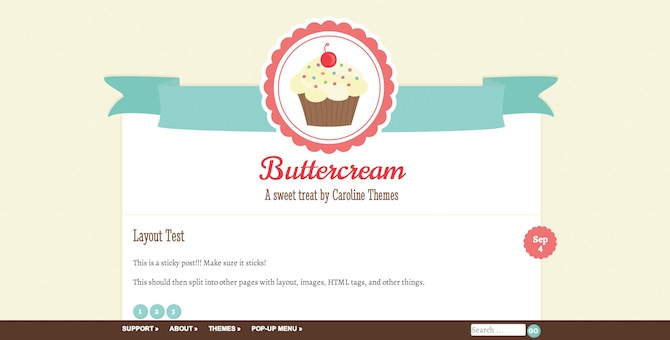 That's Not All!
I'm just scratching the surface here — there are a tonne more themes available for download from Caroline's site. If you're on the lookout for a new theme and want something a little different then I heartily recommend that you check them out. What's your favorite?