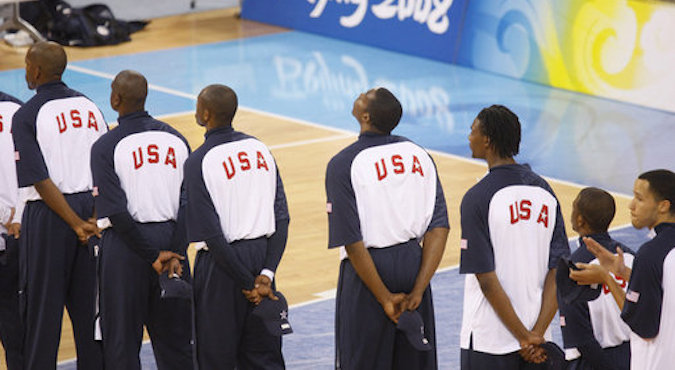 It's the little things that can turn your team into dedicated members.
You can have all the big things in place: a fully functional WordPress site, a clear schedule and work flow, timely payment systems, and prompt feedback. However, paying attention to the little details in how your team members interact with your site on a daily basis can make a big difference. Minding what you can do in terms of WordPress customization and opting for the white label look can turn your employees and contractors into loyal advocates.
What follows are 5 ways to ramp up team loyalty just by making a few modifications to your CMS.
1. Add a Logo to Your Login Page
Every WordPress login screen looks the same, unless you take a few minutes to customize it. Believe me, this establishes a really nice user experience for your team. When they load up wp-login for your site, they are immediately put into the mindset of being on your team — no one else's.
There's a nifty little tutorial on how to do this over at RVA Media. Basically, you need to make a PNG for your logo that's the same size as the WordPress logo currently there — 311px by 82px — upload it to the folder that contains your theme's images, and add the appropriate code to your functions.php file. Remember to make a site backup before doing this!
2. Add Convenience with Always-Checked "Remember Me"

No matter how many times you check "Remember Me" on the login page, it always seems to forget you after a time anyway. So frustrating! To make the user experience less of a pain for your team, you can modify this so "Remember Me" always stays checked, no matter what.
The Always Remember Me plugin serves that purpose quite nicely. All you have to do is install it, activate it, and login once. Then it'll keep your team members logged in for an entire year, rather than WordPress's default 14 days. It's a super simple fix that can make a world of difference for your team. And really, doesn't that make it worth doing?
3. Change Dashboard Text and Options
For many of us, the WordPress dashboard is self-explanatory. However, if you have people on your team that aren't as familiar with WordPress or you're utilizing the CMS to complete untraditional tasks, a little bit of extra guidance would be appreciated by those you employ.
Instead of making everyone fumble around in the dark, you can modify the text and options on the Dashboard to guide team members through their work. This is especially helpful in editorial situations where there is a specific workflow you all must stick to. There are a couple of plugins that make customizing the dashboard in this fashion a snap:
White Label CMS

The White Label CMS plugin makes it simple to turn the generic dashboard into a personalized experience.
This is especially useful for developers just before handing over the keys to their clients. You can swap out which menus are visible and it includes three presets for websites, blogs, and custom uses. You can get rid of the panels and insert your own if you want, include messages to help people better navigate, and customize logos in the header, footer, and login page.
Ultimate Branding
Another great plugin for building a solid brand identity within the WordPress dashboard is Ultimate Branding by WPMU DEV.
They considered just about everything with this one, allowing you to customize how your dash looks down to the smallest detail. You can go through the standard customization options like adding your logo to the login page as well as adjust what the admin bar says, get rid of widgets on the dashboard to remove unnecessary clutter and confusion, change the help content, change text across the entire network, and even install multisite favicons.
White Label Branding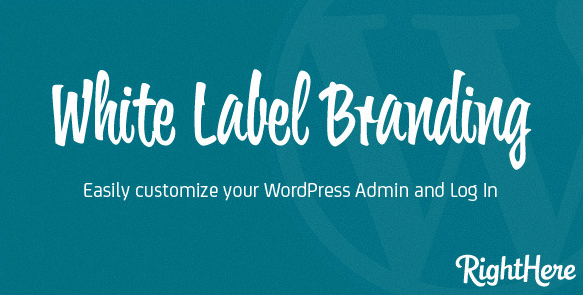 Developed by Right Here, the White Label Branding plugin is yet another way to customize the look and feel of your login page and dashboard to create a fully branded experience for your team.
It includes a Role and Capability manager, color management, logo templates, the ability to add dashboard metaboxes, add menus, remove dash widgets, add custom help, add navigation, and more.
4. Customize the Post Editor
If you have people contributing posts often on your team, then you may need to make some changes to the default post editor to ensure proper functionality is enabled.
A plugin like TinyMCE Advanced is helpful in this regard because it allows you to add or delete buttons from the WYSIWYG post editor. You can opt to have only the buttons your team needs to make a post visible or you can enable a whole slew of features to increase their options. It's up to you, and that's really the point.
You may also wish to add a workflow plugin that makes the status of content easy to follow. Edit Flow is probably the best example of that. Everyone on the team will know exactly where their content stands, from "In Progress" to "Published." Knowing that their work is being reviewed in a timely manner is yet another way to increase team loyalty, by the way.
5. Add a Font Selector
If you need font flexibility for your team members, adding a built-in font selector is a great way to save everyone some headaches.
There's a tutorial on this over at Wptuts+ that goes over how to create a Settings page and then a form which you can pull the fonts and appropriate CSS styling into/onto. Basically, it adds an option under Appearance on the Dashboard for Font that when selected provides a drop down menu from which to make your selections. It might take you a minute or two to set up, but your team members will thank you.
Conclusion
Building team loyalty is all about creating a streamlined and intuitive experience for the people interacting with the backend of your WordPress site on a daily basis. Anything you can do to remove complications and provide additional guidance will be readily accepted by your team and keep them working hard for you for the long haul. Remember: team loyalty isn't just about creating hard workers, it's about retaining them.
What measures have you implemented to increase team loyalty for your WordPress projects? I'd love to hear your success stories. Feel free to speak up in the comments!
Image source: Wikipedia