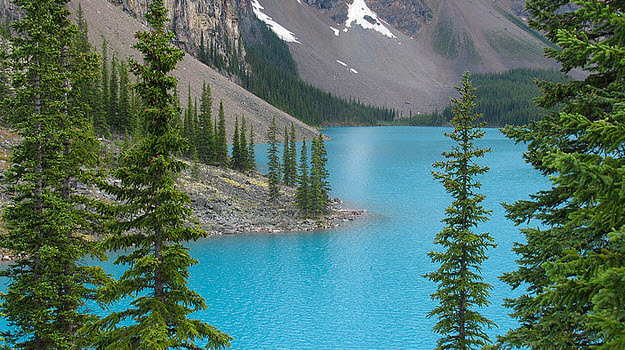 When you hear the word "environment," what comes to mind? You probably think of trees, plants, animals, insects, or just the earth in general. No matter how you feel about the environment and the earth, you have to admit that it's pretty amazing, breathtaking, and often mind-blowing the way things work.
The environment is important because it's our home and life support system; we need it to survive. This is why there's so many businesses, charities, and non-profit organizations dedicated to one or more environmental issues. Because of this, I want to showcase six amazing environmental themes for WordPress.
Whether you want to display your love for the earth and environment, or you have a business or organization that is committed to helping the environment, one of these premium themes is sure to make your blog stand out among the rest.
Green Earth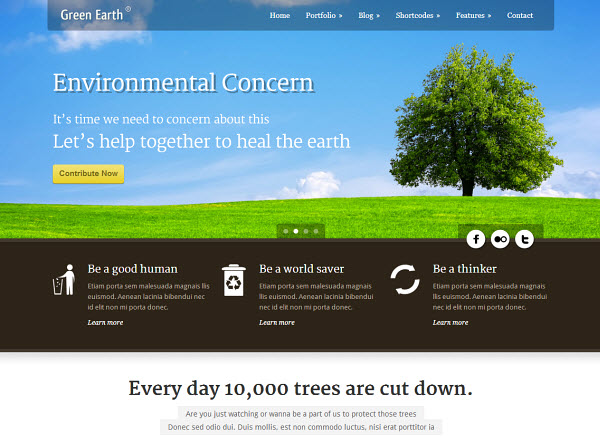 Green Earth is a responsive theme for businesses and non-profit organizations; it has a very fresh look to it. There's a large custom slider at the top, which even allows HTML in the captions. The slider is great for showcasing large high-quality images related to the environment. One of the coolest things about Green Earth is that it includes a page building tool, which lets you create pages easily by dragging and dropping modules.
Information | Demo | $50.00
Earth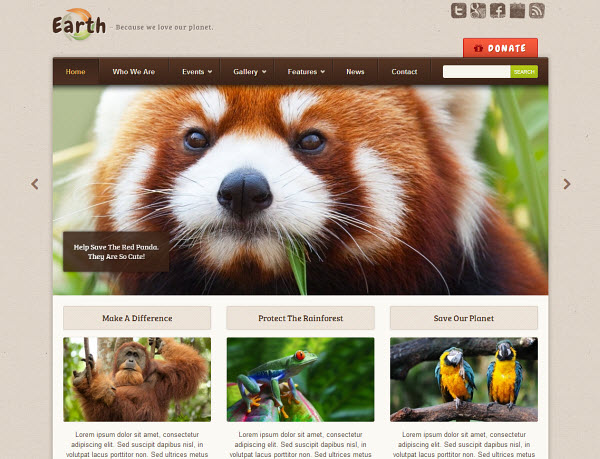 The Earth theme was definitely created with environmental businesses and non-profit organizations in mind. The earth tone accents and background really go well together. It includes a built-in event post-type, event calendar, donation button, gallery post type, and blog. The home page displays featured events and latest posts from the blog. At the bottom you can display 10 images from your gallery. The large slider at the top of the theme is quite elegant and can even display videos.
Information | Demo | $50.00
Organic Web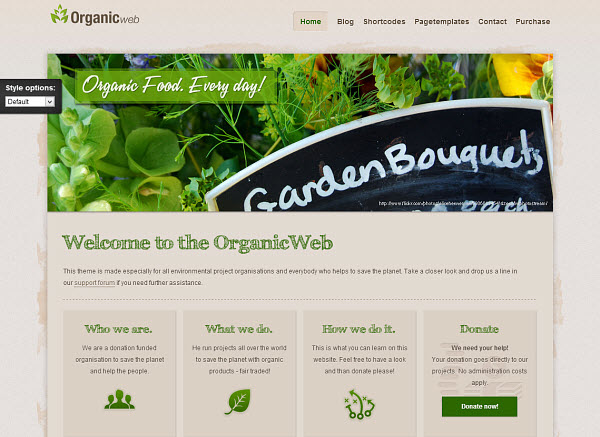 Organic is a responsive theme that includes retina optimized graphics. There are six different styles that you can choose from: default, pine wood, oak wood, paper, jute, and cotton. There's a slick feature slider at the top, unique earth-theme fonts and icons, and a widget-enabled footer. Any business or non-profit organization would be proud to use this minimalistic, yet stylish environmental theme. It would even work well for a health food store or organic/health food restaurant.
Information | Demo | $40.00
Go Green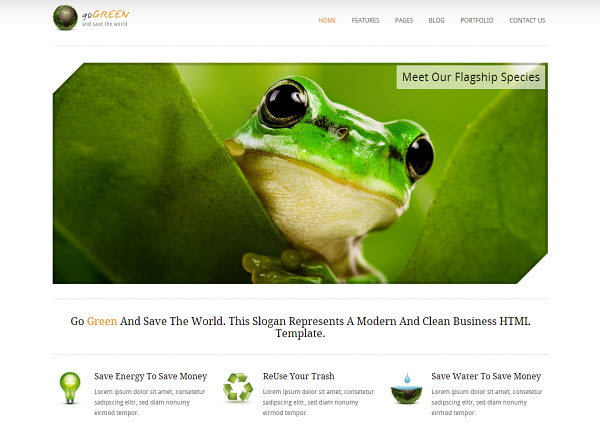 The first thing you'll notice about Go Green is the unique slider at the top. Not only does it have a cool transition effect, but the shape is eye-catching. It has a very clean design and not much color to it – it's mostly white. However, it has a unique color picker feature, which lets you change the color of your links; you can choose between eight different colors. There's also 24 page templates, a contact form, multi-level dropdown menus, two different types of sliders, and a gallery feature.
Information | Demo | $40.00
EcoBiz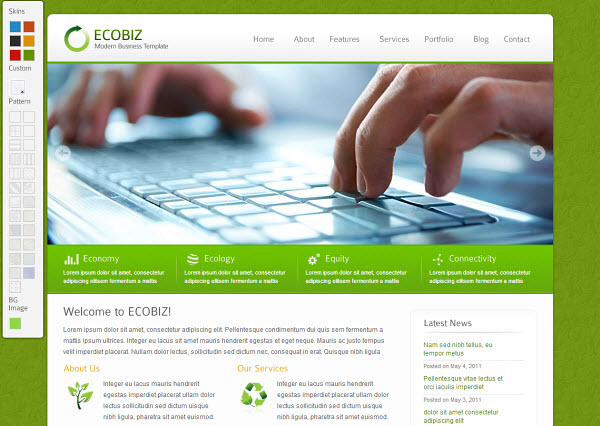 With all of the green in the background and underneath the featured slider, EcoBiz definitely screams "environment!" However, you can also choose to use one of the five other colored skins available, to give the theme a different look. You can also customize the pattern of your background; there are 25 different patterns to choose from. This means that you can change not only change up the color, but also change the background as often as you like.
EcoBiz has a very modern look to it and includes many impressive features like: three types of sliders, custom widgets, an AJAX contact form, a post type for products, and more.
Information | Demo | $40.00
Relief
Relief is an environmental theme geared toward charities and non-profit organizations. It's highly customizable, fully responsive and includes five different color schemes. The default green version of Relief really gives you an earthy feel. There is a donate button at the top of the theme, large featured slider, social media icons for linking to your social profiles, events manager for adding and listing latest events, extensive theme options panel, and a unique sponsor/partner manager that includes a sponsors widget.
Information | Demo | $40.00
Have You Gone Green?
With all of these beautiful environmental themes, you can't help but want one for yourself. So how about it?
Have you or your business gone green? Do you have a charity that supports something related to the environment? If so, what type of theme are you using?
Creative Commons image courtesy of AGrinberg