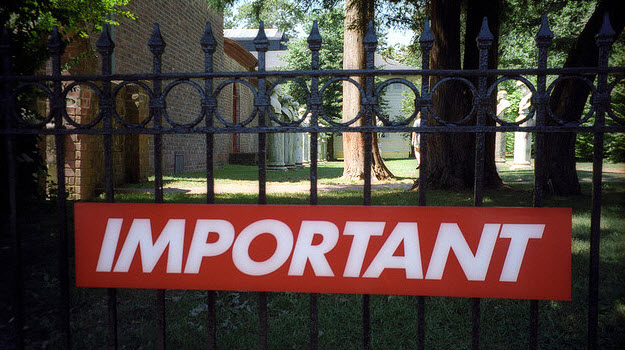 What do you have in your blog sidebar? If you have a blog theme that supports widgets, the chances are you have at least one or two widgets in your sidebar.
Are you using too many widgets? An overcrowded sidebar is a commonly ignored one and is sure to annoy most of your visitors. However, a sidebar with not enough can be just as bad. It's great to have a clean sidebar, but if you're missing the essentials then you're basically telling your visitors to stay away.
Essential widgets help to keep visitors on your blog longer and can turn them into repeat visitors and ultimately fans, followers and subscribers. So if you're not using  the essentials or just want to know which widgets are the most useful for your blog's sidebar, this list will help.
Search Box
Many WordPress themes now come with an integrated search box, usually at the top of the theme. If you're using a theme that does not have an integrated search box, it's important to use a widget to add one.
WordPress comes with a default search widget, but there aren't any options for it besides the ability to add a title. Some blog owners choose to use a custom Google search box on their blog. This is a great option if you're looking to monetize your search.
However, if you want to enhance the default WordPress search widget, Relevanssi is a great option. It fixes your search box, whether it's integrated or the default search widget, and makes it better by showing the best results first. Relevanssi supports searching with quotes, which means your users can look for exact keywords and phrases.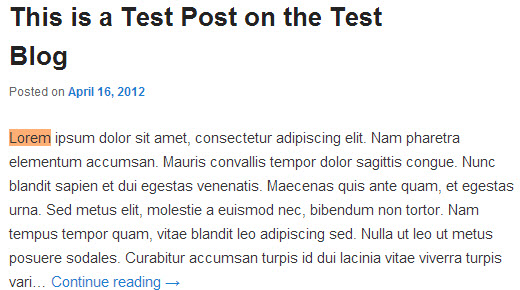 One of the best features of Relevanssi is that it highlights the search query in the results. This makes it easier for your visitors to find what they're looking for and it also makes for happier visitors that are sure to return to your blog.
But that's not all! Relevanssi does so much more and you can read about it in our in-depth review, here on ManageWP.
As already mentioned in our 3 Great WordPress Social Media Plugins Worth Checking Out, WP MashSocial Widget is a social media widget inspired by Mashable. It's really a great tool that will allow your visitors to connect with you on Facebook, Twitter, Google+, LinkedIn and Pinterest; they'll also be able to subscribe to your RSS feed.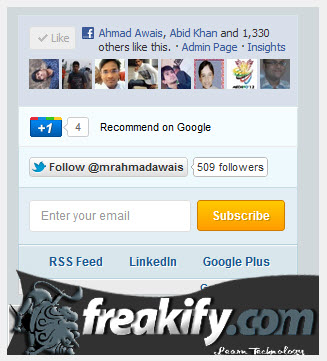 WP MashSocial Widget is easy on the eyes and easy to set up. It's also responsive, has asynchronous loading (so it doesn't slow down your page load times) and just looks cool in your sidebar. Your visitors won't be able to resist giving you a +1 on Google+ or liking you on Facebook!
If you are not using WP MashSocial Widget, which has a subscribe box included, this is a great plugin for increasing your subscribers.

The Multicolor Subscribe Widget is pretty straightforward; you simply add the widget to your sidebar and choose the colors you want via a color picker.
This plugin was featured in our Top 10 WordPress Plugins of the Month for June, but it's such a useful widget that I want to mention it again. There are many widgets that can display recent posts or top posts in your blog sidebar, but not many of them have thumbnail support like the Flexible Posts Widget.
It's nice to have recent posts displayed with thumbnails because images stand out and will catch the attention of your visitors. The Flexible Posts Widget is customizable (thumbnail size, sort order, post type) and supports custom taxonomies. Thumbnails are displayed beautifully above each post title, as opposed to the left or right side.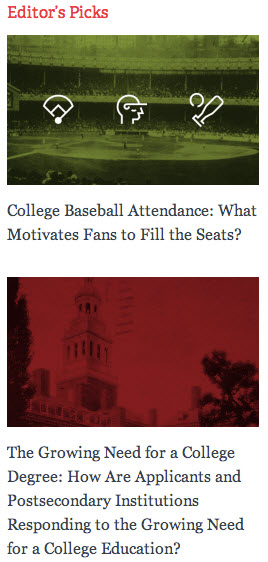 Another great option that was featured in our Top 10 WordPress Plugins of the Month for February is Special Recent Posts. It displays thumbnails on the left side of the title, date and excerpt and has numerous customization options.
WordPress has a default recent comments widget, but personally I'm not a fan of it because it's plain and cannot be customized. If you're not either, you may like this plugin's simple yet stylish way of displaying recent comments instead.
WP-RecentComments is not too fancy, but it does have some nice customization options. For instance, you can choose to show avatars on the left or right side of the comment excerpt; the size of the avatar image can be changed in pixels. Also, you can hide the admin's comments and choose to display pingbacks and trackbacks on the widget.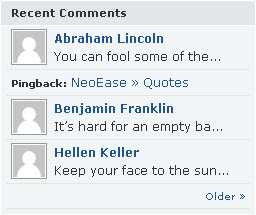 If you'd prefer not to show post titles, you can disable it in the options. I also like that you can choose to expand comment excerpts on mouse over. That way, the full comment can be viewed without going to the actual post.
Not everyone likes having a tag cloud on their blog, but it can be a very useful widget to have. I'm pretty sure we all know what tags are and how tag clouds work.

This widget stands out from the rest because there are many options and features like:
Custom post type and custom taxonomies
Only displays tags from the author(s) that you choose
Choose how to order tags and which post types to use
Exclude tags that you don't want shown
Transform the text of your tags – lowercase, uppercase or capitalized
Customize the size, color and spacing of tags
As you can see the Ultimate Tag Cloud Widget makes your tag cloud stand out from all the rest; your tag cloud doesn't have to be boring or overwhelming.
What's in Your Blog Sidebar?
So now that you know some of the useful widgets that could be included in your blog sidebar, it's your turn. What WordPress widgets do you think are important and do you have any specific plugin recommendations?
Do you use any of the above mentioned widgets, or maybe you use something similar to those mentioned above? Feel free to share what it's your blog sidebar in the comments.
Creative Commons image courtesy of Joe Shlabotnik