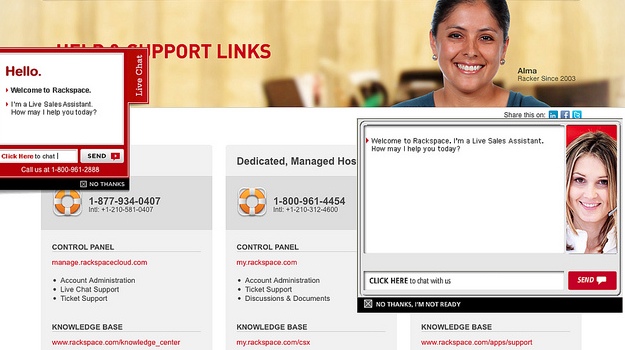 Do you use a live chat feature on your blog? Not everyone feels that a live chat box on their blog is important or even necessary, but it can actually benefit your blog in more ways than you may think.
Contact forms are great for receiving comments and feedback, but a live chat lets you provide support right on the spot. Your visitors, customers, or potential customers won't have to wait hours, days or even weeks for an email response back from you; they can get the answers that they need immediately. It's definitely a huge convenience to them and it also helps to keep your Inbox a little cleaner.
If you have an eCommerce blog (online store) or sell products like eBooks on your blog, then it's even more important to use live chat; it can help to greatly increase your product sales – especially during big holidays like Christmas.
These are just a few reasons why having a live chat feature on your blog is so beneficial. Now let's take a look at a few plugins that you can use to add live chat to your blog.
Not only does ClickDesk add a live text chat service to your blog, but it also adds live voice chat. This way your visitors can talk to you directly from their Web browser. ClickDesk integrates with your regular IM service and can also be used on your mobile device. So no matter where you are, your visitors can reach you and you can give them the support they need right on the spot.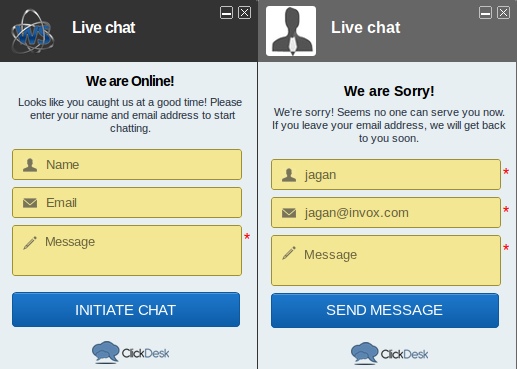 ClickDesk will show whether you're online to chat or offline; if offline, your visitors will still be able to leave a message.

This plugin adds a Live Chat toolbar to the bottom right corner of your blog. From the toolbar, visitors can chat with you live or leave a message. In order to use the live chat feature, you'll need to have an account at ContactUsPlus.com; the live chat feature will only work when you're logged into that website.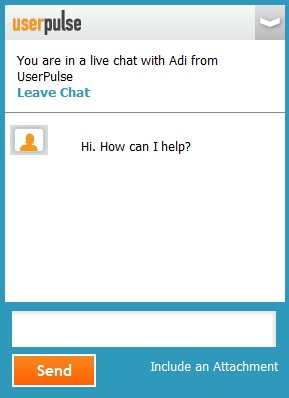 With Live Chat by UserPulse you can chat from your browser or smart phone. You can also chat with multiple visitors at once, attach files to a chat message, compile a list of canned responses to use during a chat, include a call-me form, and much more.
Unfortunately, all of these features do come at a price; the service is $29.99/month after a 30-day free trial.
ActiveHelper adds a professional-looking live chat service to your blog that also lets you monitor your visitors in real-time. You can see things like: how many visitors are on your website, where visitors are being referred from, where they're located (based on IP address), and what keywords were used to find your website.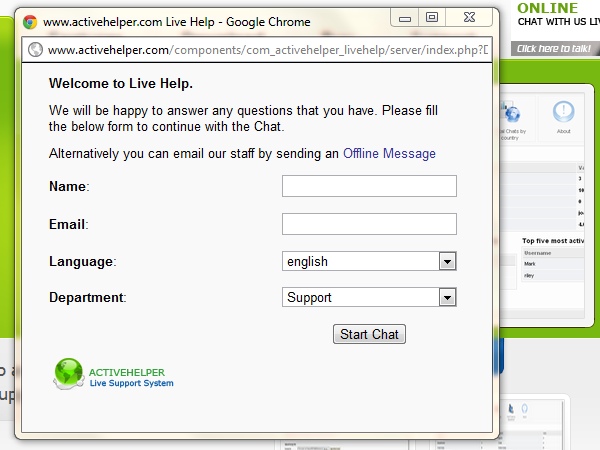 With ActiveHelper, you can have more than one chat operator helping your visitors; it allows for unlimited operators, unlimited departments, and unlimited domains. Chats can be done in the browser or from a smart phone. As you can see, ActiveHelper is really great for large businesses and corporations.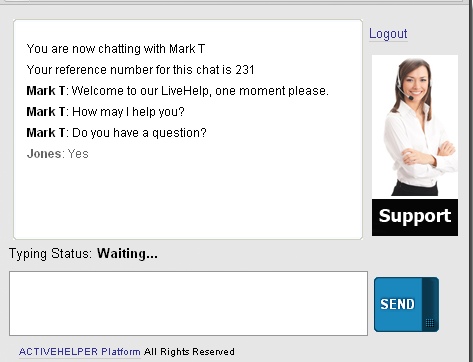 There's a huge list of features that you can enjoy with ActiveHelper, but like Live Chat by UserPulse, the service is not free. This plugin can be purchased for a the flat rate of $74.95 and it also comes with a 30-day free trial.
HelpOnClick's software is just a simple copy-and-paste live chat box that you can add to your blog in under 5 minutes. If you're not looking for all the bells and whistles offered by the other plugins on this list, then Live Chat Software by HelpOnClick is perfect for you.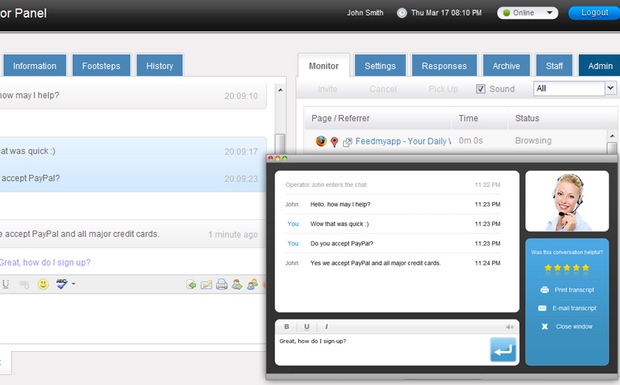 It also includes themes for the chat window and a real-time traffic monitor. With the traffic monitor, you can see what your visitors are doing and how long they've been on the site.
Final Thoughts
What is your preferred method of providing support on your blog? Do you like to receive messages via a contact form or do you prefer using live chat? If you're using a live chat plugin, which one are you using and why?
Creative Commons image courtesy of nidhug