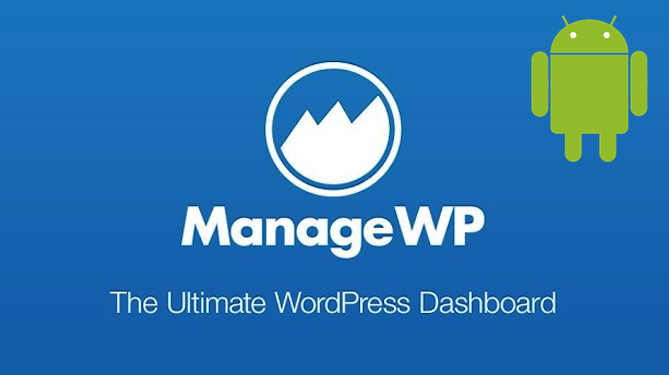 Since we launched ManageWP for iOS back in November 2012 one of the most popular questions we have been asked is, "When will you have it for Android?" Our answer has always been, "We're working on it!" Far be it from us to exclude Android users from the joy of managing multiple WordPress websites from their smartphones — we just needed to tackle on app at a time.
But today I am delighted to announce that the extremely hard and dedicated work of our dev team is about to pay off because ManageWP for Android is now available! Read on to find out what you can expect from the newest addition to the ManageWP family of apps.
No Surprises (But That's a Good Thing)
You're no doubt familiar with the old adage, "If it aint broke, don't fix it." Well, that's exactly the approach we took to developing the ManageWP Android app. We had essentially already done the hard work in developing the iOS app — the key was in taking that existing framework and porting it over to the Android operating system.
The technical ins-and-outs aren't at all important — what I am trying to say is that the Android version of the ManageWP is the twin of the iOS version. All of the same features that we have previously covered are also present in the Android version, including:
One click updates for WordPress, themes and plugins

Analytics in action.

One click access to any WordPress dashboard on your ManageWP account
One click Spam and overhead database clearing
Bulk install themes and plugins to any site(s)
Bulk publish posts and comments to multiple sites
Uptime monitoring with push updates
Analytics for all your WordPress websites in one place
The intention with our mobile apps is to create an experience that in some ways can actually supersede the desktop version of ManageWP and we are confident that we have achieved that with the Android app. Whilst you will still rely upon the desktop version for gaining access to total control of your ManageWP account, the mobile app gives you a way of accessing the most commonly-used features in just a few taps.
You're going to love how much more efficiently you can manage your sites with the app — it's like finding ManageWP all over again.
What Are You Waiting For?
That's enough reading — now it's time to grab yourself a free copy of the ManageWP app for android! You can download directly from the Google Play store here:

We'd love to know what you think about our new app so please don't hesitate to leave your thoughts and comments below.