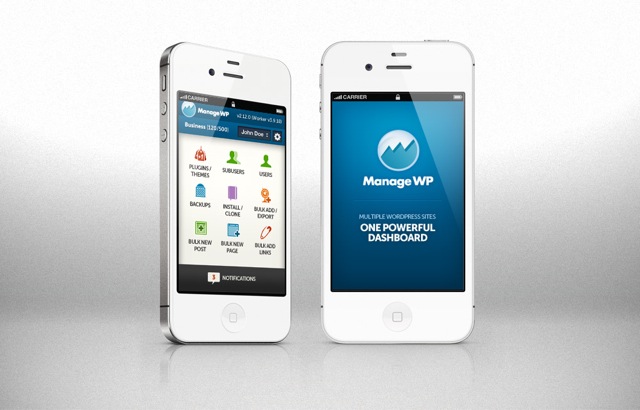 There have been over 250 million iOS devices sold since the introduction of the iPhone in 2007. Pretty cool, right? But do you know what would be even better? ManageWP in the palm of your hand, on your favorite iOS device! And that got us thinking — why wouldn't we want ManageWP to be available to our users at all times?
That's what we should be working on. So we are! We're working on an incredible iOS application that will take ManageWP mobile. We hope this will enable all of you, our users, to keep track of your WordPress sites, no matter where you are and what are you doing.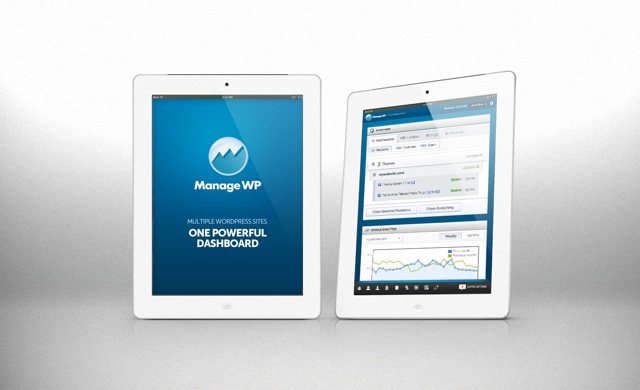 We've been hard at work acquiring incredible iOS development talent and homing the skills of our designers to piece together what our iOS app could look like in the future. It's not a representation of the finished product, and everything is subject to change, but what we have here is a taste of what ManageWP on iOS could eventually look like. We will be exploring all possibilities to ensure that the overall user experience and flow of the application will fit the needs of our subscribers.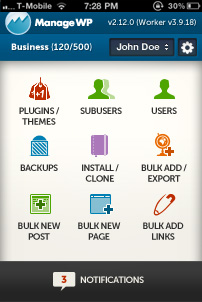 We will be working hard on designing, developing, and deploying this application to our users, and it will be available for ManageWP subscribers. But we will also be making sure to develop an incredible and usable interface that you will love, while we also make strides ensuring that your sites remain as same and secure as ever.
We hope that all of our incredible customers are as excited about this as we are. And be sure to stay tuned: we will be providing many more insights into the process of taking ManageWP to mobile.
(We're not forgetting those of you who use other mobile platforms! We will consider the possibility of developing apps for other platforms — like Android, Blackberry, etc. — in the future, after we finish with our iOS application, if the demand for these other platforms is strong.)
We really want to hear about what features you would love to see in ManageWP's iOS application, so let us hear it in the comments!