Welcome to Part III of the ManageWP Story — a series of posts that will tell the ManageWP story from its humble beginnings right up to present day.
Part II finished with me feeling a mixture of pride in my progress to date and frustration with not yet having created something really groundbreaking. I had built a successful business and even had a small team around me, but my heart wasn't truly in WordPress website development. I knew that I wanted to take a step beyond.
So how did I change my fortunes? Read on to find out!
Premium Plugin Development

WordPress plugin development was something that came naturally to me and by 2010 I already had some major successes — both free and premium.
In 2008 I released a free plugin called SEO Smart Links. It was yet another example of functionality that I personally wished for but could not find in the existing WordPress.org plugins repository. The plugin quickly became popular with 200,000 downloads after two years. At that point I was swamped with support requests (over a hundred emails per day) — not helped by the fact that the plugin was a little buggy. I knew that I had to completely rewrite the plugin but I couldn't really justify spending so much more time on it without some kind of financial return. As much as I love free plugin development, I needed to pay my bills!
So I decided to go premium. The free version of SEO Smart Links remained on the WordPress.org plugins repository, but in December 2010 I released a more fully featured, fully supported and bug-free version via my blog. As I detailed in this blog post, it went on to make over $100,000 in bit more than a year (and is still going strong).
SEO Smart Link's success was largely down to the huge number of free plugins that I had in circulation — all of which linked to my premium offering. All of the hard work I had put into developing plugins free of charge was really starting to pay off.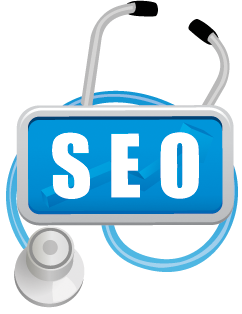 Around the same time I developed a plugin for the popular Firefox browser called SEO Doctor. Although this was free, I now had a means of driving users to a product that they would buy. This was one of the reasons why I decided to keep the hugely popular Smart YouTube plugin free of charge — not only could I offer WordPress users a great plugin at no cost, I could make money from those who were kind enough to go on to buy SEO Smart Links.
The Next Step
I am hugely grateful for the opportunities that cropped up as a result of my free plugin development. Although I took the initiative in creating a premium plugin, it was the audience of existing free plugin users that dictated its success. My policy of creating plugins that filled gaps in functionality that I wanted to see filled was really starting to pay off.
As such, it only seemed sensible that my next project should follow the same tack. And although I didn't realize it immediately, what was initially just another idea to make the running of my business easier would turn into something huge.
By 2010 my WordPress website development business was managing well over thirty websites. This was a nightmare, and the ManageWP concept was borne out of my frustration. It took but a moment for me to see how useful such a product could be for a huge variety of people and businesses — from bloggers, to web development agencies, to internet marketers and SEO agencies.
Whilst I loved the idea I didn't start working on it fulltime straight away. After all, my business needed income to function, and the ManageWP idea wouldn't be a money-maker for some time. For a year or so the idea developed and began to take shape as my team continued to work on WordPress website development.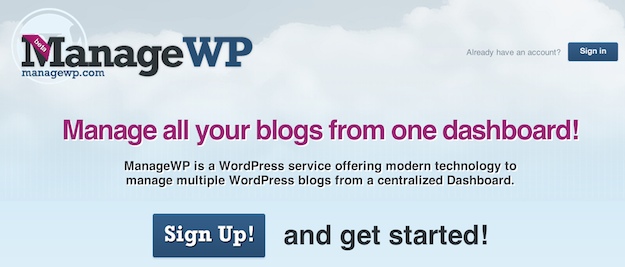 However, in 2011 I couldn't hold back any longer — we took the leap. I thought the product had huge potential and was massively scalable (unlike website development). So we started work in earnest and before long had a team of six people working on it exclusively. The beta version of the product grew through that year and I felt us getting closer and closer to a point at which we could launch officially.
Looking Forward to the Launch
By the end of 2011 ManageWP was managing over 100,000 websites. The beta period of development had been enormously productive in helping us to develop a product that the end user found truly invaluable. Although we had already come so far, we knew there was a long way to go.
In eighteen short months my team and I had taken an idea and turned it into a real product that was helping literally thousands of people. I was excited about ManageWP's prospects and couldn't wait to take it to the next level. But the next level was a huge step — an official launch. As 2012 loomed I knew that we had a lot of work on our hands. Although I felt that we were on the cusp of something big, at the time I couldn't imagine what was waiting for us just around the corner.
The ManageWP Story Series