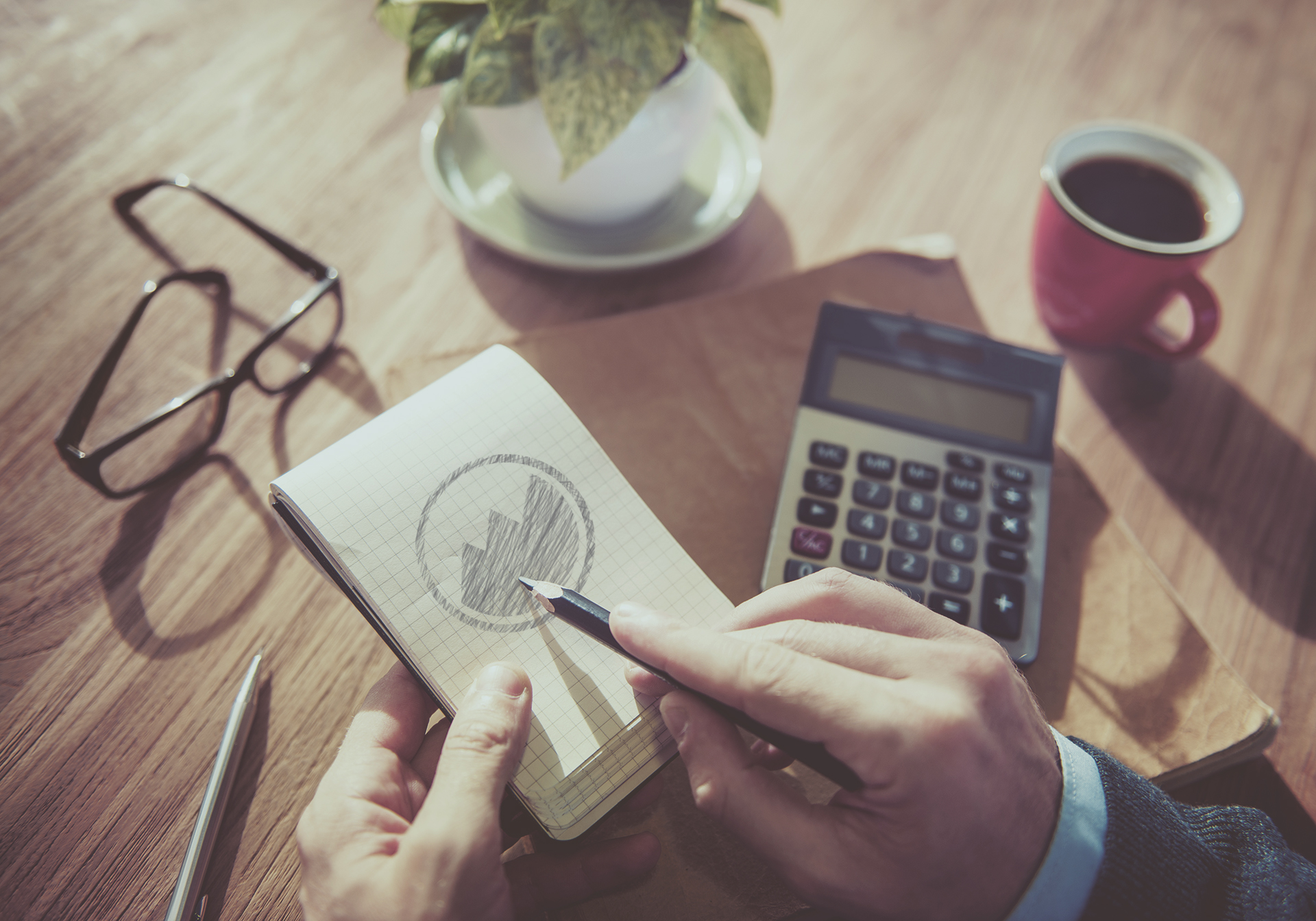 The idea behind the Orion pricing model was simple: scale your subscription with your business and pay only what you actually use. It's what an honest pricing model should be, and your feedback was overwhelmingly positive.
The only problem with the per site pricing model is that the price goes up really fast. Agencies with 50 websites would basically pay 5 times more than agencies with 10 websites, so there's no real cost scaling. So we got back to the drawing board and came up with a way to improve the Orion pricing model. This article is about the bundles and a few other changes we made in the meantime.
ManageWP Bundles
In addition to the per site pricing model, we added the bundle alternative. A ManageWP bundle gives you the ability to turn on a premium add-on on up to 100 websites for a flat monthly fee. So if you want to turn on the Uptime Monitor tool on 70 websites, you will simply take the Uptime Monitor Bundle for $25. You'll also be able to turn on Uptime Monitor on another 30 websites for the same, fixed monthly price.
Bundles are a perfect way to keep your cost down as your business grows. Here are the bundle specs:
Each premium add-on has its bundled version
Each bundle is good for up to 100 websites
The break even point for most tools is 25 websites
The only exception is the Daily Backup, because of the high operating cost (break even 37 websites)
There will also be an All-in-one package, which is basically every ManageWP bundle in one with an additional discount applied
The bundles stack, so if you need Uptime Monitor on 200 websites, simply grab 2 Uptime Monitor bundles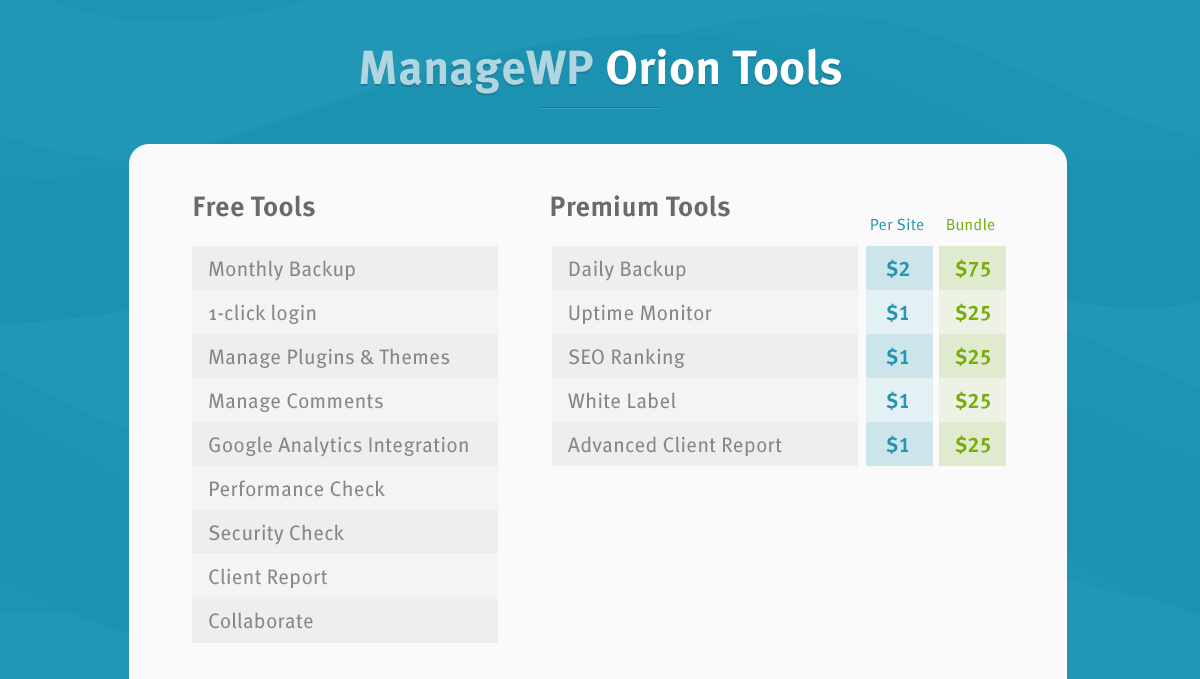 Basically if you need a premium feature on more than 25 websites, get a bundle for that feature and save money vs. having 25+ websites with that feature individually.
The Discount
The initial pricing model was too expensive for people with hundreds of websites. We tried solving it with multiple discounts, but this only caused more confusion. Bundles solved this problem, so we simplified the discounts by keeping the only discount that matters: the Loyalty Discount. For every year you've been an active ManageWP subscriber, you get a permanent 10% discount, all the way up to 30%. We are also honoring all current lifetime discounts, of course, but they will not stack with the loyalty discount. The higher of the two discounts will be applied.
Stay tuned for more updates about the pricing and the launch!