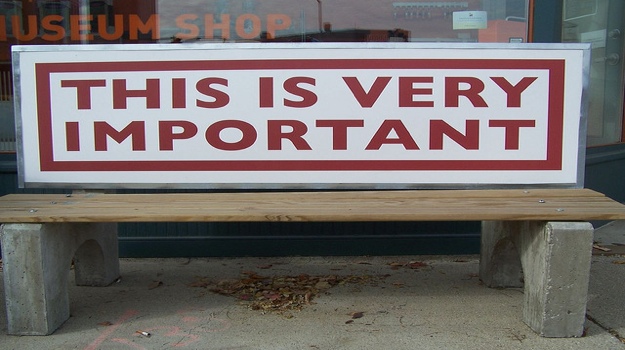 What do you do when you have an important message for your readers? Maybe you have a product that you want to promote, a newsletter for them to sign up for, or just want to increase your fan base. How do you grab their attention?
There are many premium WordPress plugins that you can buy to help you grab your readers' attention; most consist of a popup of some type. However, there are some free plugins available that are just as useful.
So if you're looking to post a notification, announcement or other important message on your blog, these free plugins are sure to do the trick.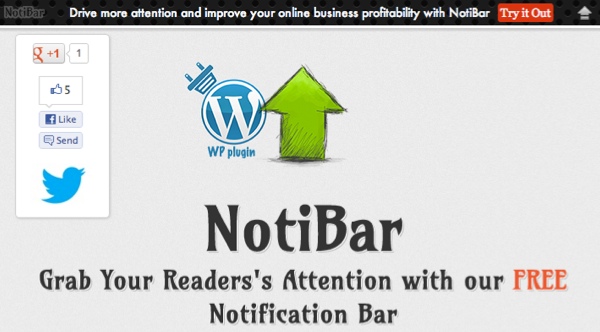 NotiBar is perfect for adding a notification message at the top of your blog. Once you customize your bar, you'll get a code to paste into the plugin's interface on your blog. It's quick, simple and effective. Plus, I'm sure that your readers will appreciate the ability to hide the bar via a little arrow on the side.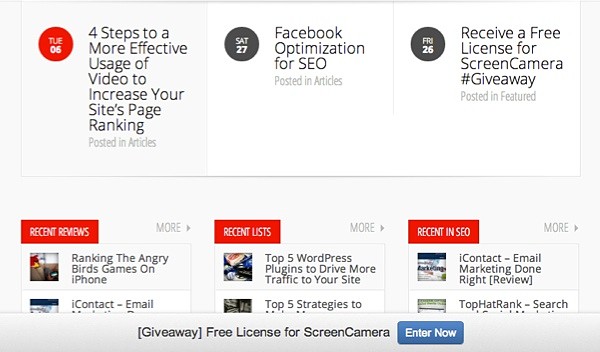 Wibiya's new and improved social bar is not just great for increasing your fans, shares and page views; it's also a great for displaying important messages at the bottom of your blog. The bar has a quick announcement feature that lets you post a short message. You can post multiple announcements and each one will be shown once to each new visitor.
The original Wibiya bar is another great option because you can add an announcement to it as well. Instead of displaying your message on the bar, a small popup bubble will display right above the toolbar.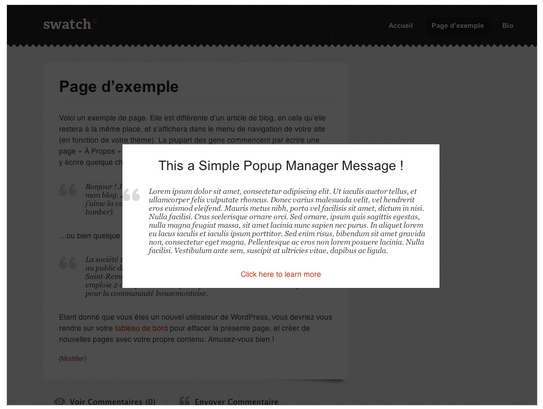 If you're looking to display a simple popup message on your blog, look no further. Simple Popup Manager uses a lightbox effect over your content to display a customizable message. It includes a text editor, which allows you to add formatting and HTML to the popup. You can also specify the width and height, which is great because you choose to grab your readers' attention in a big or small way.
Even though this popup plugin focuses on social sharing, it also includes a place to enter a custom message. So along with grabbing your readers' attention with a message, you can push them to share your blog on Facebook, Twitter and Google+. This makes PopUp To Share a great way to increase your fan base and visitors as well.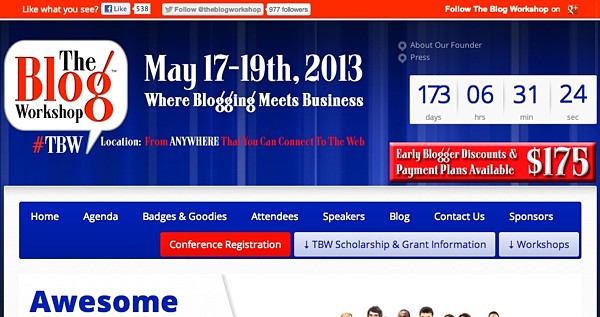 Hello bar is a notification bar very similar to NotiBar (mentioned above), with the option to add social sharing icons like the PopUp to Share plugin (also mentioned above). You can customize your bar on the Hello Bar website and then paste a code into the plugin's interface on your blog. Although the free version is a bit limited, you can get some really great features like themes, branding and more with a Pro account.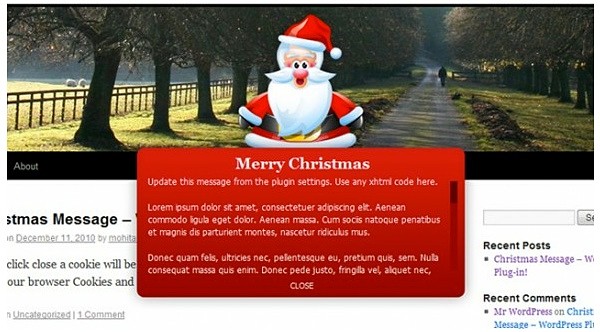 Since Christmas is just around the corner, I figured I'd include this plugin. The name says it all: this plugin will display a festive Christmas message and graphic (much like a postcard) on your blog. It's very welcoming and a great way to put your readers in the holiday spirit.
What's Your Method?
So what do you use to grab the attention of your readers? Do you use a free or premium WordPress plugin and which one are you using?
Creative Commons image courtesy of Valerie Everett