UPDATE: If you are interested in viewing the webinar replays available till October 21, and reading webinar key takeaways, check out this article.
What's the most common problem that most of us WordPress professionals face, what is that shaky ground that we all have to walk on, but sometimes lose our footing. It's the recurring revenue care plans that we should be offering our clients, but don't know how. Next week we have teamed up with the brilliant Kristina Romero and Troy Dean from WP Elevation to give you a 3 part webinar for FREE. It will guide you step by step to find clients, increase the value of your care plans, and find the right tools and processes to do this with.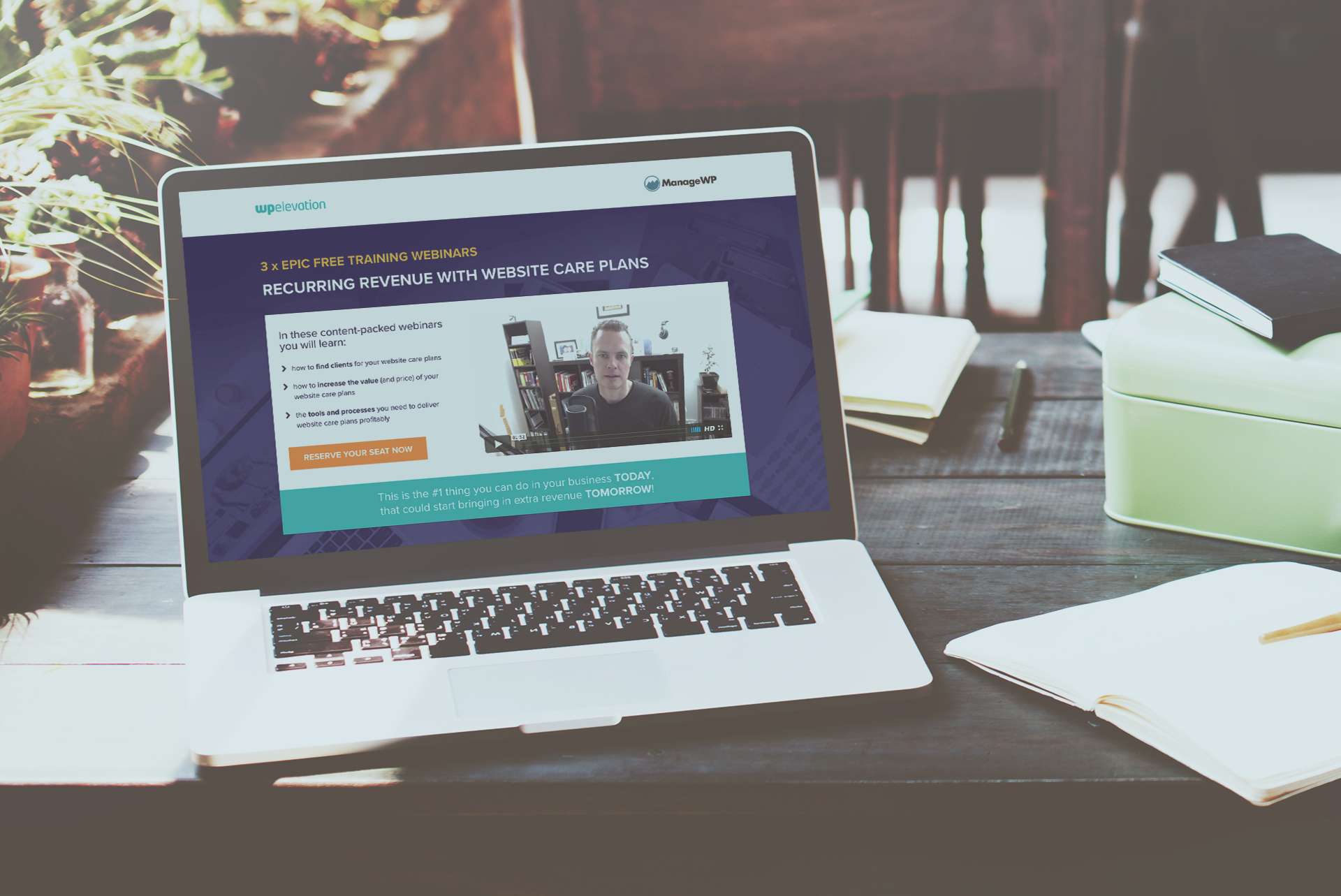 After conducting a survey with some of you, and talking about issues and problems that most of us face, it has become apparent that we all face similar difficulties. We at ManageWP know how to create productivity tools and help you automate your workflow, but the real experts on business coaching are WP Elevation, so for next week we have committed to creating an all around care package that gives you the tools and skills to level up your business.
#1 Webinar – Find Clients
The first webinar will take place on October 10 at 6pm (EDT). This webinar will focus on the first big question, how to find clients for your website care plans? It's one thing finding clients to build websites for, and too often we create websites that perfectly fit the client's need at that moment. Kristina Romero who started off by taking the WP Elevation course said the same thing,
I thought I would make a website for someone hand it over and I will never have to talk to them again. That was my business strategy.
The problem is that websites are on ongoing project. With the ever changing online world, it's crucial to keep up to date and for this and many other reasons it's important to find clients that are ready for website care plans. Kristina and Troy have a mountain of experience when it comes to this. Troy in fact helped Kristina with the same problem, and now they can help you.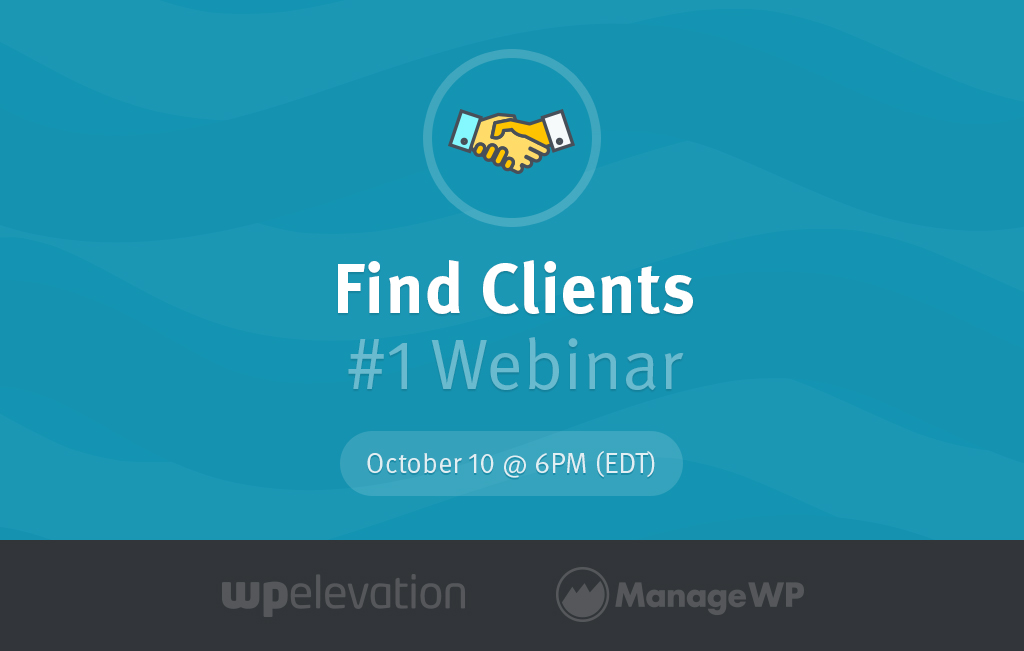 # 2 Webinar – Adding Value
On October 13 at 6pm (EDT) we will be talking about pricing and adding value to your website care plans. Fair pricing and value can feel like the sinking ship in your business, so for this webinar Troy and Kristina will help you keep that boat afloat. They will cover in depth exactly how to set up pricing processes, and by doing this how to add value to your overall business. This webinar will change how you price your service forever.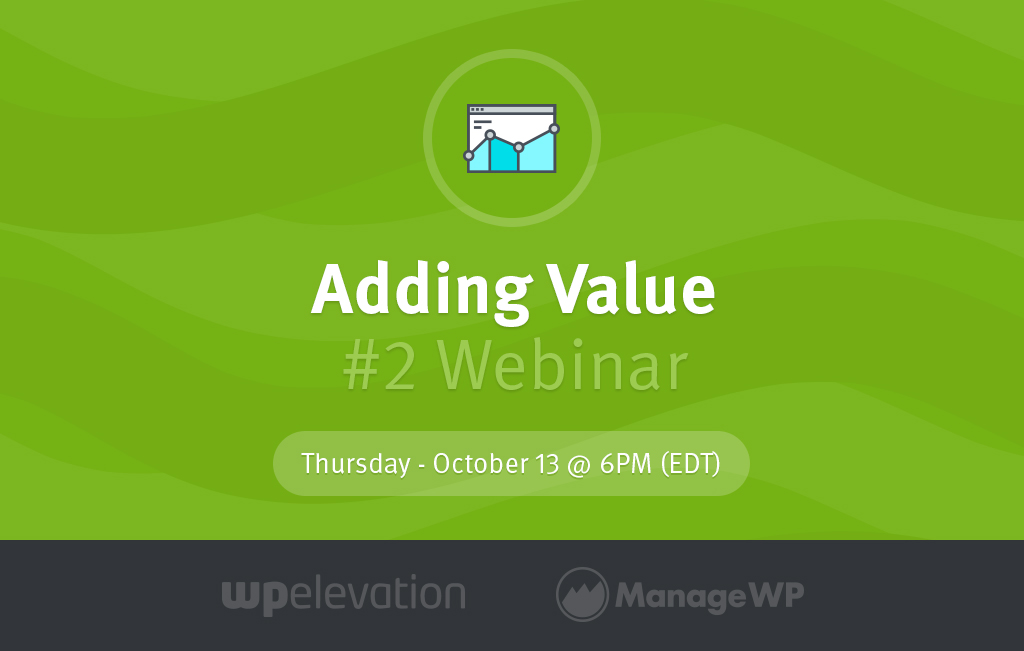 # 3 Webinar – The Tools You Need
The next day, October 14 at 6pm (EDT) the final webinar will be held, and it will focus on all of the tools you need to maximize your productivity and business. It's all about making your processes and tools work for you, how to deliver website care plans profitably. Kristina, also know as the "Website Care Plan Queen", who is a big fan of ManageWP will take you through how she uses it to create a profitable business. Her and Troy will also cover other tools that can help you, and implement processes that will change your whole take on business.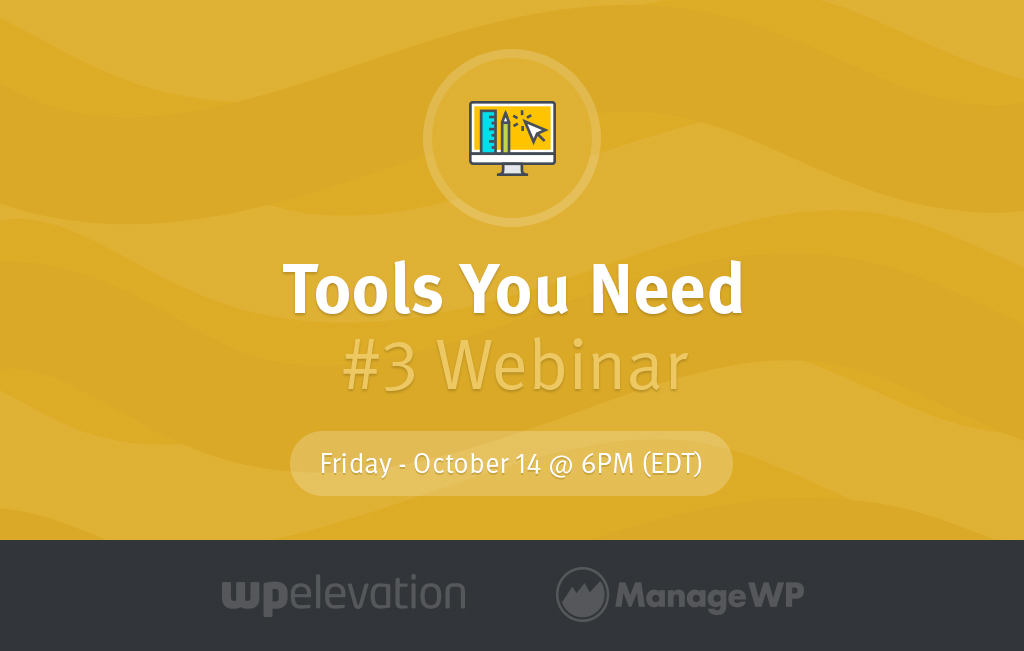 Sign Me Up!
This an unmissable opportunity to learn from people who have gone through the whole process of creating recurring website care plans for themselves, and it inspired them to share their knowledge. WP Elevation is the world's largest business community for WordPress experts, and they are inviting you to join them online for 3 webinars that can transform your whole business!
Here is how to get registered. Follow this link, and reserve your seat today.
We promise you there will be no sales pitches on these webinars, it's just pure training and content goodness. Join us for these free webinars, no strings attached!