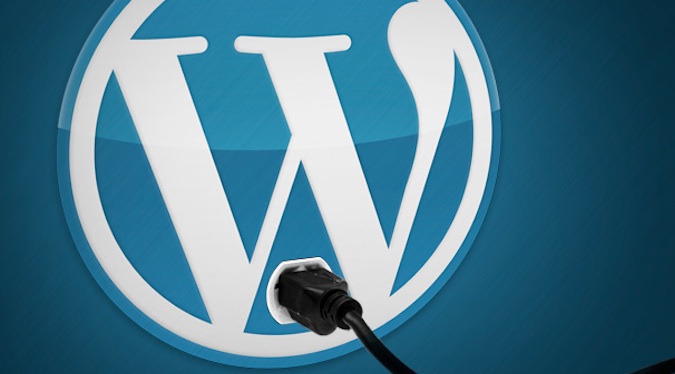 We tend to be pretty selective about guest posts here on the ManageWP blog, but this was a shoe-in. Today's post is brought to you by none other than Iain Poulson of Dev7Studios. If you're interested in premium plugin development (or plugin development at all), it's a must-read.
So you've entered the wonderful world of WordPress development and built some plugins.
Perhaps you have submitted them to the WordPress.org plugin repository for the wider community to use and benefit from. But you have been working hard, perfecting your code and one of your plugins solves a problem so well that you believe others would pay to use it.
Money for your code; now that is an appealing concept. But there is some work to be done and decisions to be made before you will see any money. That's exactly what I'm going to cover in this guide.
Development Concerns
One of the best things about WordPress is its accessibility and low barrier to entry. From the famous five minute install to customizing themes, it is easy to get stuck in. The same goes for plugin development. But when making the jump to creating and selling premium plugins you need to raise your game.
Start From a Good Base
If you are serious about your plugin and its continual development then organizing the codebase and files should be extremely important to you. Tom McFarlin is a strong advocate for building plugins based on a standard, well organised boilerplate that enables easy, multi-contributor development, maintenance and scalability.
He is the author of the WordPress-Plugin-Boilerplate, which is a fantastic starting point for a premium plugin. If you already have your plugin in one sprawling file then don't be afraid to start again, strip back your code and attempt to refactor what you have. The quality of your code will be all the better for it.
Don't Reinvent the Wheel
WordPress gives developers a framework that any plugin should leverage to the fullest. Consider what your plugin needs and how WordPress can do it for you, not how to build it yourself.
Need to store custom data objects? Custom Post Types are your friend. Does your plugin have lots of settings? Check out the Settings API and Options API. In fact, WordPress is very generous with the APIs it makes available including the Transients API, Quicktags API and Shortcode API.
Think Ahead
Sometimes adding as many features as possible to a premium plugin actually is not a good idea. The majority of your users won't use them all but will still receive a plugin that is large and potentially bloated.
Consider the popular extension-based model; a free core plugin with many premium extensions that enrich the functionality on a selective basis. The customer directly benefits from having the choice, the free plugin gains exposure by being on the WordPress.org directory and in turn generates traffic to your premium extensions.
Here are some good examples of this model:
Your core plugin therefore needs to be flexible and extensible to cater for these extensions. You need to make good use of the WordPress Plugin API to add the necessary hooks and filters for the extensions to interact with the plugin.
Even if you go down the pure premium route for your plugin it is always good practice to make use of hooks and filters in your code to allow users to customise aspects of your plugin.
Selling and Marketing
One of the biggest decisions you will need to make is where to sell your plugin. This will influence other decisions on prices and licenses down the line. You've got two choices in this area: sell through a marketplace or sell it yourself.
Outsource the Selling
The biggest marketplace for WordPress plugins out there is CodeCanyon. You need to submit your plugin for approval first so make sure it is coded and documented well. To help they have a comprehensive guide to becoming an author.
Benefits:
Great for getting exposure for your plugin as it provides a ready-made audience.
You don't need to worry about the logistics of selling: the money, customers and delivery of your plugin.
Downsides:
Envato decide the selling price during the approval process.
They take a large percentage of your sales, which decreases as your volume of sales increases.
You are tied to selling exclusively on CodeCanyon if you want a larger percentage.
Go it Alone
There are various tools you can use to help you sell your plugin yourself. If you decide to sell from within your own WordPress powered site then you have numerous plugins at your disposal.
WooCommerce and Jigoshop both cater for selling digital products, but for me the standout plugin is Easy Digital Downloads from Pippin Williamson. With a thriving development community and lots of premium extensions to choose from, this is perhaps the most mature product to help you sell yours. Its Software Licensing add-on is a must have if you decide to license your plugin.
There are various managed selling applications for your plugin if you want to separate your marketing site from the selling side of things, such as Sellwire, FetchApp and Pulley. The concept for these applications is easy: upload a file, set a price and distribute a payment link. Sellwire has an integrated licensing system with license key generation, activation, and a renewal system. This makes it easy to control updates and support for your plugin and encourages a sustainable business model through license expiry and renewal.
Benefits:
You receive the lion's share of the turnover (minus payment provider fees)
Control over pricing tiers and licenses.
Downsides:
You will need to invest in marketing. If you build it, they won't necessarily come.
Pricing your plugin is hard.
Managed selling providers cost.
Pricing
If you sell the plugin yourself you have full control of pricing. If it is a plugin that might be used on more than one site by a customer, then it might be pertinent to have pricing tiers for site usage. This seems general practice for pure premium plugins at the moment, such as OptinMonster, The Nivo Slider and Instagrate Pro.
Pricing itself has been the topic of many posts and even psychological studies so I won't attempt to tackle that here. My advice would be to try and judge the market by looking at similar premium plugins at what and how they charge. By similar I don't necessarily mean they do the same thing but are of a similar complexity and maturity.
Support
In my opinion, premium plugins should always provide support. When you sell GPL code, support is what you are really charging for. So be prepared for this, practically and mentally. Users of your plugin might not always be the most tech savvy, so always be helpful, polite and informative. Of course, good documentation goes a long way to prevent support overload.
You also need a great support system to help you manage it. A bbPress forum is a good place to start and can be easily integrated with your WordPress marketing site. If you decide to keep your support separate or perhaps want a more robust ticketing system then check out Zendesk, Sirportly or Tender.
Updates
As your plugin cannot be hosted on WordPress.org you will need to find another way to deliver updates to your customers. Automatic updates inside the WordPress admin area is possible for premium plugins and I recommend that you go down this route, as a premium plugin needs to be as easy to use as a free one. You have some options in how to implement this:
If you sell with Easy Digital Downloads it has support for auto updates.
You can use an application like WP Updates to manage the updates and gain insight from its reporting.
You build your own updater using this great tutorial.
Conclusion
I hope this guide has been useful and informative. Are you a premium plugin author with any tips to add or lessons learnt? We'd love to hear from you in the comments below.
Iain Poulson is a freelance WordPress developer and premium plugin author, most notably Instagrate Pro. He works for a number of clients including Dev7studios, developing their plugins and web applications.
Image Credit: Inkthemes