The internet's greatest asset is also its greatest weakness – it is a potential minefield for anyone looking to to learn. For every pearl of wisdom, there is a lot more poor advice.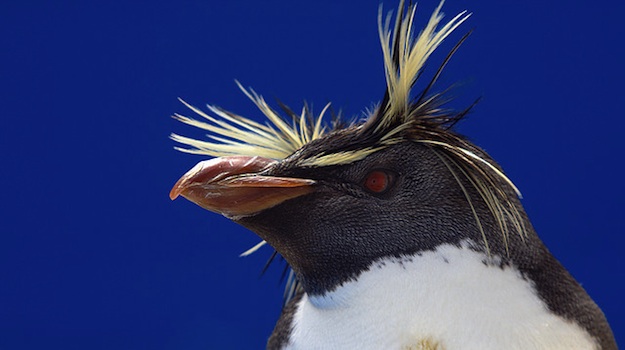 The internet's greatest asset is also its greatest weakness – it is a potential minefield for anyone looking to to learn. For every pearl of wisdom, there is a lot more poor advice.
At ManageWP, we do our best to redress that balance in our own humble way. That is why we publish posts like 5 Reasons Why Everything You Know About Email List Building is Wrong, and of course last week's 5 Damaging SEO Myths Dispelled.
There have been a lot of Penguin-related posts floating around the blogosphere recently. In that time, we have sat back and absorbed all of the information, and taken stock of the situation. Now we feel we are in a position to offer up some concrete advice relating to perhaps the key concerns surround Google's most recent game-changing update.
This is an article designed for DIY SEO for Startups fans – for practitioners of white hat SEO – and does not apply if you are engaging in shady forms of link building.
1. Owning Multiple Sites Should Not Get You Penalized
We wanted to start with this myth because it may be of particular concern to ManageWP users.
There are plenty of people out there who promote the (unfounded) idea that Google can wipe out rankings across your entire site portfolio if you own multiple websites. But it is simply not true (or at least, it's not something you should worry about). Check out the first two minutes of this video from none other than Matt Cutts (head of webspam for Google):
The logic is simple – if you have a large portfolio of sites built with the intention to "trick" Google in some way, shape or form, you should be worried. If on the other hand you happen to have a large portfolio of diverse sites, each with a distinct topic and unique content, you have little to worry about.
2. Scraped Content Should Not Negatively Affect Your Rankings
Let's first attempt to dispel this myth with simple logic.
Google tries its best to return quality search results to its users. That is how it has got to where it is today. If they were to make a habit of penalizing sites based upon actions taken by third parties, the whole system would fall apart pretty quickly.
Or to be more specific, if someone you have no relationship scrapes your content, it should not have a negative impact on you. If it does, you should take the issue up with Google, and they will likely be willing to remedy the situation.
As discussed last week, in the case of duplicate content, Google tries its best to locate the original source and discount all other versions. If you are the original source, you should have little to worry about.
For further information and assistance, check out this post on the Google Webmaster Blog.
3. Spammy Links Should Not Kill Your Rankings
In recent times there has been a lot of panic surrounding how a site's rankings can be affected by spammy links (not created by the webmaster). If you are creating your own spam links then you must of course accept the risk, but surely you cannot be held responsible for links built by others?
This was the situation that apparently presented itself in a recent high-profile case concerned WPMU, whose rankings were obliterated by the Penguin update:

James Farmer's original post on the matter included a suggestion from Matt Cutts that various spammy links to WPMU had been devalued, resulting in a drop in rankings.
The first thing to consider here is that Cutts' theory does not point to a penalization. It points to a devaluing of existing, poor quality links – something else entirely. Secondly, we should consider the fact that the solution to the issue was entirely in-house.
Ross Hudgens is an SEO expert who had a hand in WPMU's dramatic recovery after their Penguin-related fall from grace. Here's what he had to say on the matter in this post on SEOmoz:
In what I believe is the most critical reason why WPMU made a large recovery and also did it faster than almost everyone else, Farmer instantly shut off almost 15,000 'iffy' sitewide, footer LRDs to their profile, dramatically improving their anchor text ratios, sitewide link volume, and more.
The source of these links? Edublogs.org – owned and operated by Farmer. The subsequent recovery was dramatic:

So WPMU were able to restore their rankings (and soon after enjoyed their most trafficked day ever) by taking internal action.
Perhaps the key takeaway is this – a drop in rankings due to a recognition of a poor link portfolio is not a penalization as such – more a logical adjustment. You can avoid "penalizations" by not having a spammy link portfolio in the first place, and if third parties build spammy links to your sites, you can take action to resolve the issue.
What Are Your Thoughts on Penguin?
Have you been affected by the Penguin update? Do you think it was a move in the right direction by Google? Let us know in the comments section!
Creative Commons photo courtesy of suneko