We released a new version of the Worker today, 3.9.15.
Here are the highlights.
Uptime Monitoring
We are very happy to announce that we have partnered with UptimeRobot.com to bring you uptime monitoring for your websites. Your websites will be checked automatically every 5 minutes and any problems will be reported to you immediately via an email or SMS message.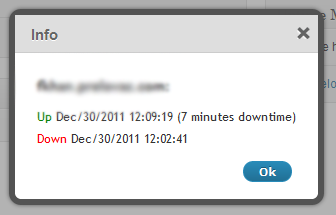 SEO Statistics and Keyword Rank tracking
ManageWP now allows you to track a comprehensive array of SEO parameters for your websites including Google Page Rank and Page speed, Backlinks, Social Media stats, SEOMoz, Domain info and more.
You can also enter keywords that you want to track and we will find out the Google rankings for them as well display the history of the rankings in a chart.
This feature is available to Business accounts, but you can trial one website and one keyword in other accounts.
Maintenance mode
You can now place any website into a maintenance mode with a click of the button. The new option is available in the site popup-menu and it allows you to quickly disable the site for the visitors. Fully editable HTML template is available.

 PHP Error Logs
Interested in seeing the errors your websites have been throwing? This is now possible thanks to our new widget that displays the errors logs from your server directly  in your ManageWP dashboard.