You already know that WordPress is great for writing stuff on the web, but what about selling stuff on the web?
E-commerce has shifted the realities of modern business–that's no overstatement. With a wide user base, WordPress and the hugely popular WooCommerce plugin are part of that change.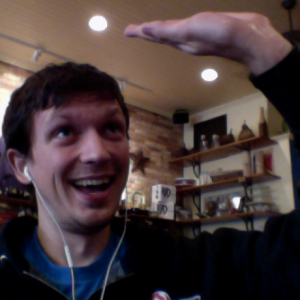 To get more insight into the relationship between e-commerce and WordPress, I interviewed WooCommerce Engineer Patrick Rauland. He works on developing WooCommerce and its extensions, in addition to auditing third-party extensions.
In this post, I'll list 13 cool things we talked about, ranging from his favorite WooCommerce extensions to how you can effectively run an e-commerce site to details on an upcoming release from the WooCommerce developers.
1. WordPress is Great for E-Commerce Because You Need Content Marketing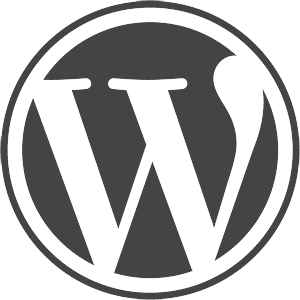 You don't need to look elsewhere for a platform that can run your online store. WordPress boasts plugins like WooCommerce and Easy Digital Downloads while also making it easy to blog. Here's what Patrick told me:
Using an e-commerce solution that's built upon WordPress, I think, is huge. The number one reason I think it's huge is that you have all the power of content marketing at your fingertips. I went from 15 visits a month two years ago, to 8,000 [a month] just writing about WooCommerce, just writing about WordCamps. If you're an e-commerce provider, all you have to do is talk about your products, and people will naturally come to your website. I think WordPress is the best blogging platform out there, so for content marketing, I think it's the best.
For more, you should read this recent post on Patrick's blog where he argues that e-commerce sites need to blog.
2. WordPress Has Both Pros and Cons for E-Commerce
There's no sunlit path stretching all the way to candyland–it's real life, so WordPress isn't perfect. I asked Patrick about the drawbacks to using WordPress for e-commerce. He told me that with WordPress, you trade away some easiness in return for customization:
I think the biggest drawback to using WordPress is that it's kind of like owning a car. When you own a car, you have to figure out where you want to park your car; you have to pay for it. You have all these advantages: you can go any place, any time you want, but you have to maintain the car. If the care breaks, you have to pay someone to fix it for you. There are plenty of other great hosted solutions out there—Shopify is just one—where if your site breaks, you send a support ticket and they fix it. No matter what. That's a lot nicer for some people. Now, the downside of course is that you basically trade off ease of use for customization.
3. There Are Plugins That Help You Run Multiple E-Commerce Sites
ManageWP is a must-have if you're running a number of different WordPress sites. But if those sites are e-commerce sites, you'll need a separate solution to manage user orders:
If you're running all these [e-commerce sites] yourself, and you're the person who is actually shipping items, you should definitely use a third-party solution that aggregates all the orders in one place. The one I'm thinking of off the top of my head is TradeGecko. If you have that installed on your WooCommerce sites, then they'll all be funneled to the same place, so if you have ten different stores, all those orders are going to one place. It's really convenient.
TradeGecko integrates directly with WooCommerce. Patrick also mentioned ShipStation, which is more focused on shipping labels.
4. WooCommerce Is on More Sites Than Any Other Solution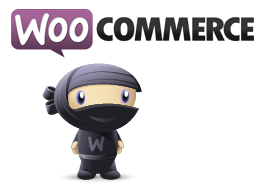 Patrick says that users stand to benefit from WooCommerce's wide adoption:
WooCommerce has become the most prolific e-commerce solution. There are more WooCommerce sites than any other e-commerce platform out there: more than Shopify, more than Squarespace, more than Magento … What that means is that if you ever want to integrate with another service, there are thousands of other people that have already asked that person for an integration.
He even gave a concrete example:
There's a company called Printful. They have an integration with WooCommerce, because a ton of people have asked, and they don't have integrations with other e-commerce providers because there aren't that many people using them.
5. You Should Start Simple With Your Store…
E-commerce can get complex, but you shouldn't rush right into that complexity. Here's Patrick's take:
Keep things simple. E-commerce can get very complex if you let it. So if you're just going to sell t-shirts, just start by listing all of your products and selling through PayPal through the first week. That's all built through WooCommerce, and it's flat rate shipping. It's really easy: you're not worrying about, 'Which one of these 100 payment gateways do I pick from?' So I think the best thing is to start simple … Start simple, build your store, and then keep building on top of it every day or every week when you need new stuff.
6. …Because You'll Flounder If You Don't
I asked Patrick if he could think of a time when he's seen someone fail to start simple. He replied with a story that was so interesting (and disheartening) that I have to share it:
One of the WooCommerce sites I've built in the past was a furniture site. I built this site about two years ago, and I still don't think they've actually turned on the e-commerce functionality … They still have a brick-and-mortar store, but they've lost two years of online sales because they're still figuring out exactly what is the best way to ship their products.

What they should have done is just say something like, 'We're going to ship it for $100—no matter what—and some orders we're going to lose money, and some orders we're going to make money. You should figure out what that perfect number is, but you do that after you've gotten started. These people have been arguing about this for two years—I'm not even on the project anymore—and they still don't have e-commerce functionality on their site.

Moving away from more general advice, I asked Patrick about his favorite extensions for WooCommerce. Here's one that sounded cool:
"If you're just starting out, one of the things that I think is necessary is motivation. So I love Pushover for WooCommerce. Now, the plugin is free—it's a $5.00 app on your phone. Every time you get an order, it sends you a little money sound to your phone. So you're walking around downtown and all of a sudden you hear "cha-ching!" Then you know you've made money. If you're just getting started, it's so nice—it's so helpful, so motivational for you to keep going."
Patrick told me that email newsletters were a good way to get sales. Of course, there's an extension for that:
So what Newsletter Subscription is, is whenever someone is going through the checkout, it just adds a little check-box that says 'yes, I want to join your email list.' It works with MailChimp, and it works with Campaign Monitor, and a few others. Newsletter marketing is so important. If someone's bought a product from you once, there's far more likelihood that they'll buy from you again in the future. So don't lose those people—message them every two to three weeks. When you have a sale, announce that, and when you have tips, send them their way. It's just a way for you to maintain contact with existing customers.
9. WooCommerece Has a Unique Extension for Recurring Billing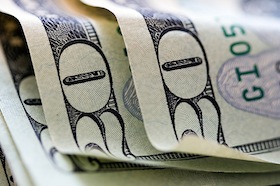 Patrick said that many other e-commerce platforms don't do recurring billing very well. WooCommerce, however, has a great extension to do just that:
I think that my favorite extension from an engineer's point of view would be WooCommerce Subscriptions, because it is the most complex plugin, besides WooCommerce, that I've ever seen. It basically manages recurring billing with 20 different payment gateways. It is incredibly complex, and we basically had one guy working on it for almost two years.
10. Mixpanel Gathers Stats About Subscription Products and Services
Data is important since it helps you make better decisions. If your store sells any sort of subscription-based good, then you should check out Mixpanel, Patrick said:
There's another plugin called Mixpanel, and that's more for if you have a subscription, so then you can figure out how long people are being subscribed before they unsubscribe … Even if you don't think you need it, just gather it. They have a free account, so there's no harm in gathering that data and then using it six months down the road.
11. You Can Get E-Commerce Data in Google Analytics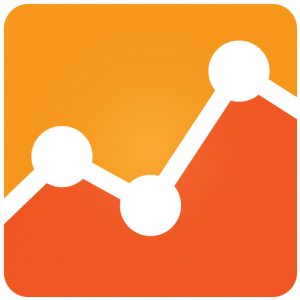 Mixpanel just touches the pie crust of statistics–Google Analytics is the really delicious part, and you can link WooCommerce to it using Patrick's favorite extension:
My absolute favorite is Google Analytics WooCommerce Integration. It adds e-commerce tracking to your Google Analytics, so instead of saying, 'Wow, I got 500 people from Facebook in this past week to my site. That's pretty good,' you'll see, 'Well, I got 500 people from Facebook, but they only bought two products, so I actually only made $20 off of all 500 people.'

"It helps justify and quantify all of your decisions. So it's not just traffic—it's helping people actually go all the way through and buy products. And it's totally free.
12. You Need to Start Collecting Data Today
This is a tip that, I think, applies not just to e-commerce, but to any website. Here's what Patrick said:
Even if you don't think you need analytics, start recording them now. Record them now, because a year from now, you could be really big into data, and then you have a year worth of data to explore. It's free, so you might as well.
13. Give Products Is Coming Soon, and Patrick Is Proud of It
Since Patrick is a WooCommerce Engineer, we talked about some of the extensions that he has made. He told me about one that he's especially pumped about:
I'm really excited for WooCommerce Give Products, because it's a simple little extension … If you you want to give a product away for someone, you just say, 'I want to give product A to user B,' and there's a little button that says 'give.' Then it automatically creates the order, and it creates the download permissions.

It basically does all of the boring stuff you don't want to do if you wanted to trade a manual order. So it just automatically trades an order for this user for free, so they can log in and download the file. It's really nice, and it's a plugin that does one thing very well.'
WooCommerce Give Products is going to be released sometime in the next few weeks.
Conclusion
Thirteen may be an unlucky number, but I was quite lucky to have a chance to sit down and talk with Patrick. I hope that some of the tips and suggestions he made are helpful to you, too.
What do you think about the stuff Patrick and I talked about? Is WordPress a good platform for e-commerce? How important is data? What are your WooCommerce extensions? Let us know in the comments below!