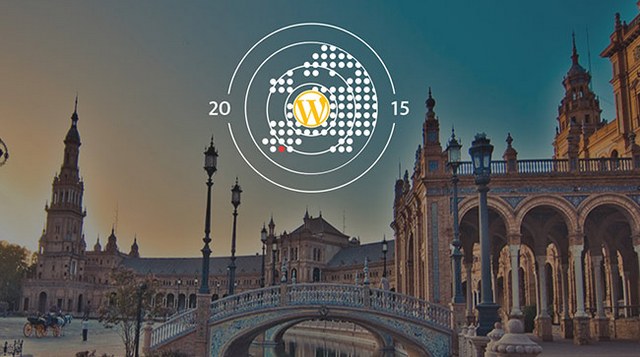 Call me biased, but WordCamp Europe 2015 really was a blast. I was fortunate enough to volunteer at this amazing event and to see the event a little bit under the hood. This is my story.
How It All Started
Volunteer applications got open on 13th February, which took a lot of us by surprise since we expected it to be in September. I believe it took me a couple of minutes to apply. It really was a no-brainer.
Will Be Remembered By…
This year's WordCamp Europe introduced a couple of changes, mostly for the better:
The event was moved from September to sunny June. Little birds told us this was because of WordCamp USA, scheduled for this fall 🙂
The whole WordCamp was pushed forward a day; the Contributor Day usually takes place on Monday, and conference days are Friday and Saturday. By holding the Contributor Day on Sunday, the number of contributors skyrocketed. This really was a win-win, probably the best decision that organizing team made this year.
We had couple of innovations for #wceu, like Networking and Tribes meeting, that turned out to be a huge success, in my opinion.
Another thing that I became a huge fan of are the workshops; we introduced them at WordCamp Belgrade in April, and the people loved them.
The whole event was streamed live over the web for free; yet another awesome decision by the organizing team.
There has been more tweets than ever!
Awesome WordCamp Europe hats.
the hottest WordCamp, ever: 42 degrees Celsius; that's like a thousand degrees Fahrenheit 🙂
The Talks
When it comes to talks, my favourite one was Matt's Q&A. As always there were many questions and it felt like one hour wasn't enough. The highlight was probably the announcement of Nikolay Bachiyski as the new WordPress security guy! Make sure to check out the talk on WordPress.tv if you haven't already.
I also enjoyed Zé's talk because of his serenity, and it was really nice to hear how the idea of WordCamp Europe started, Hellen Hou-Sandi's talk on developing for capability was really educational and inspiring, as always.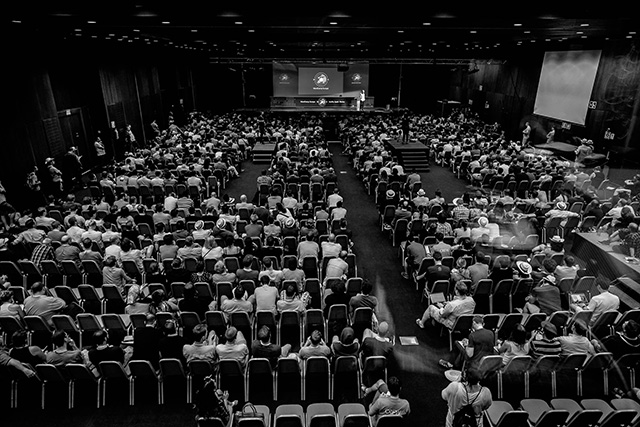 Volunteering
The event always starts a bit earlier for the volunteers and organizers, 7 AM to be precise. Even before the event, we all knew what our roles are. As the Venue had free Wi-Fi, we used Slack for communication, and we used it a lot. Even before / after the event, through our own Slack Team we communicated and organised ourselves on-the-fly. Volunteering is always so much fun. I like the fact that you are the first to see the Venue, help with organizing, see the event under the hood and help other attendees.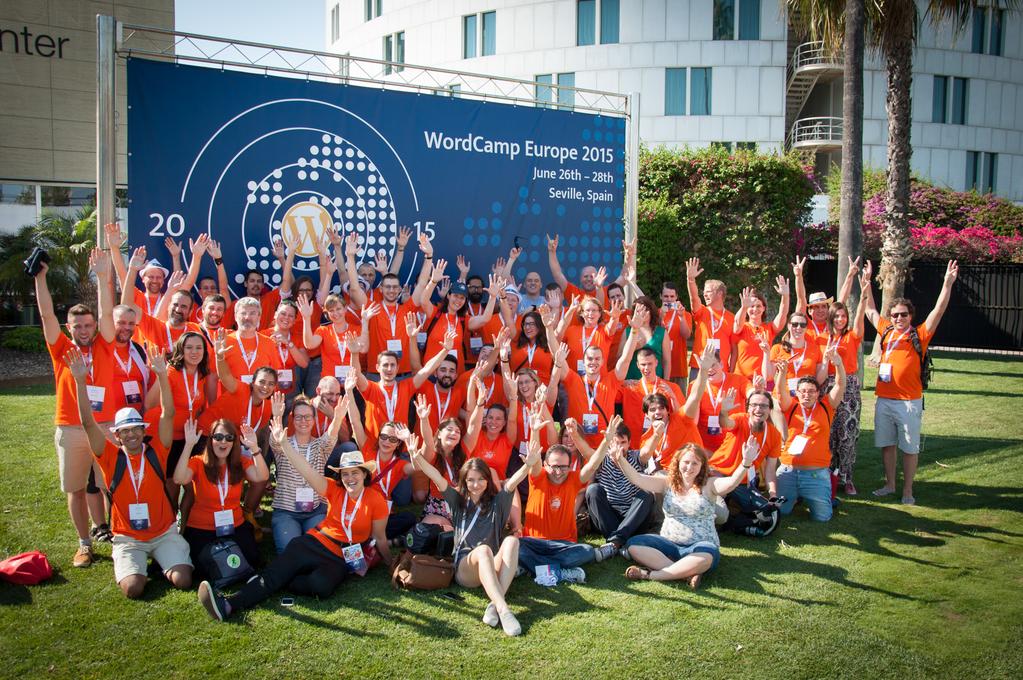 WordCamp Europe 2016
This is really popular photo these days. It's been announced that the next year's WordCamp Europe will happen in Vienna, Austria, 24th – 26th of June. Vienna and Bratislava were the top contenders, each with its own strengths. In the end Vienna technically won because of the location and the venue, but because Bratislava was so close, it was decided that the Bratislava team will help the Vienna team organize an awesome WordCamp. I have no doubts it will indeed be epic.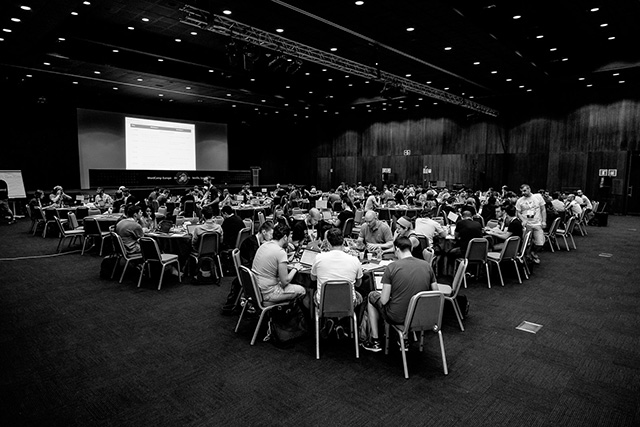 The Wrap Up
Four of us from ManageWP attended WordCamp Europe this year. We touched base with a lot of great people, gathered feedback from our users, had really productive talks with potential partners & had so much fun. With Vienna being practically next door from our HQ, I will be attending – it's just another no-brainer.
Photos by florianziegler.com and @WCEurope