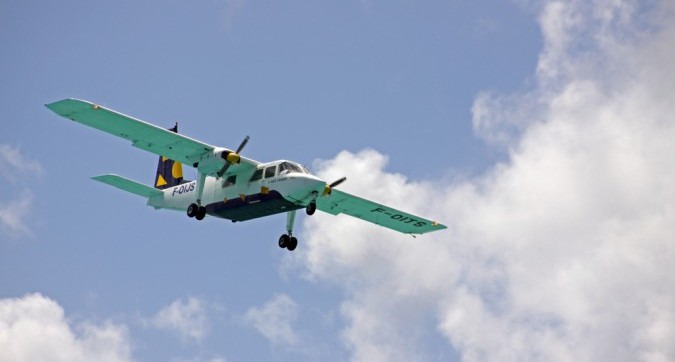 When visiting a website, people don't always come through the front door. They come through multiple back doors, side doors, basement doors, and windows that are also available. Every page on your site can act as an entrance through which people can come through to find the info they need. However, your WordPress site needs to be properly optimized in order for all of these doorways to act as effective landing pages.
In fact, you may be surprised to know that your home page doesn't have as heavy an impact as a landing page as you'd initially think. This doesn't mean that it shouldn't be optimized and that its purpose is diluted. It's the front page of your site and what makes a first impression, after all, so of course it needs to be optimized. However, the information on it tends to be a summary of what the rest of the site contains. It is the individual pages within the website that house the information for specific topics. This is why Google indexes multiple pages rather than just the home page. This results in many pages from the website being found in search.
The issue, nonetheless, is that most pages are not designed to be landing pages. They are designed to be informational and lack some of the elements of the homepage that can direct visitors toward your sales funnel's entry point. To put it more simply: Every page needs to be designed with the possibility in mind that it could be the first page any given visitor sees.
Include Homepage Elements on Every Page
What follows is a breakdown of how to take standard pages and posts on your WordPress site and modify them to act as landing pages:
Ensure there are at least 400 words of engaging text on each page. If you use site auditing tools, they will likely flag a page when it doesn't have enough written content. The amount of text on the page is weighed against the percentage of code on the page. If you do a site audit and it says only 5% of the page is text, then you need to add more to make it more appealing to readers. Many SEO tools like WordPress SEO by Yoast can streamline this process for you.
Place a contact form on every page of the site — not just the home page. It's very important that visitors have an easy way to make contact from every single page so they don't have to click around the site more than necessary. The fewer clicks it takes to get to vital information, the better. Plugins like Contact Form 7 and Visual Form Builder can help you with this.
Every page needs a call to action. Don't save the call to action for the homepage, since it's not very specific by nature. Each individual page needs to have text on it that convinces the visitor to take action.
The company logo should be visible on every page. Make sure it contains a link within it that takes the visitor back to the home page if they click it. The site tagline should also always be visible because it tells the user what the site is all about.
Make sure the every page title is phrased clearly. The visitor should know what they're going to read about at first glance. If they are coming straight from Google to that page, they need to know where they are on the site. If they have to do any guessing, they are going to leave. Above all else, don't make your readers work!
Make each page standalone. The "at least 400 words of text" mentioned above needs to be standalone content that doesn't rely on any other content on the website. You can use anchor text throughout the site to hyperlink to other pages. Leave some breadcrumbs and it will pay off. If the content is related to other content on the site even in the most subtle of ways, you can integrate plugins that show visitors related content, too, like nrelate Related Content.
Ensure navigation is on every page. It should also be identical all the way through so the visitor can easily look at the navigation bar and see where they can go next.
Social media links should be visible on every page. This way, in just one click, visitors can choose to connect with you. A visitor isn't always convinced to like a Facebook or Twitter page right from the homepage. Sometimes they have to look around for a while and won't want to backtrack to the homepage to find that Facebook or Twitter button. There are plugins available that allow for easy integration of social media buttons like Floating Social Bar and Digg Digg.
Pushing Visitors Down the Conversion Path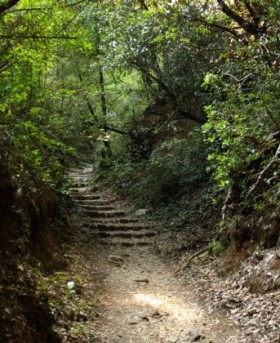 When designing each page, you have to ask yourself if the content on the page is going to push the visitor toward conversion. As stated before, contact forms and social media needs to be available to them at all times. These are very valuable conversion tools. Other tools you may wish to integrate into your WordPress site include e-newsletters, ads, and even a blog that allows visitors to engage on a regular basis.
However, try not to sell them on what is being offered too hard because people tend to not like a hard sale. Saying something such as, "You have to click this link right now if you want the best product in the world," doesn't do it anymore. Just focus on being informational, offer a nudge toward your sales funnel, and let your conversion tools work for you.
A Note on Large WordPress Sites
If you have a very large website, you may want to slowly roll out these modifications. This will give you some time to do A/B testing. By testing the changes you make, as you make them, you'll be able to see how tool placement impacts your conversions. If the visitors react in a negative way to the changes, you learn what not to implement on the rest of your site. If they react positively, then you know to move forward with that particular set of changes. Use the Google Analytics plugin and Google Webmaster Tools to track site performance.
Now, regarding blog posts: You may have many blog posts on your site. These show up in the search results just as pages do. Even so, blog posts tend to have the highest bounce rate. They are a necessary part of pulling visitors into your site. While they aren't landing pages in the traditional sense, including your conversion tools in the sidebar area or below each post can maximize their effectiveness as such.
Conclusion 
All in all, every page on the website needs to be its own landing page in some form. Each page should be rich in information, contain all of the conversion tools that the homepage does, and it should have consistent navigation. Each page needs to stand on its own. When a page can stand on its own, how a visitor lands on your site won't matter. What matters to them is they are given the information and tools that they need to make an informed decision about your products or services.
Do you have multiple landing pages on your site? If so, in what ways do you optimize each page to increase conversions? Sound off in the comments!
Image source: Steve Conry, Judith Doyland