1,100,000

Websites managed with ManageWP

128,000

Work hours saved each day

60,000

Loyal customers who swear by ManageWP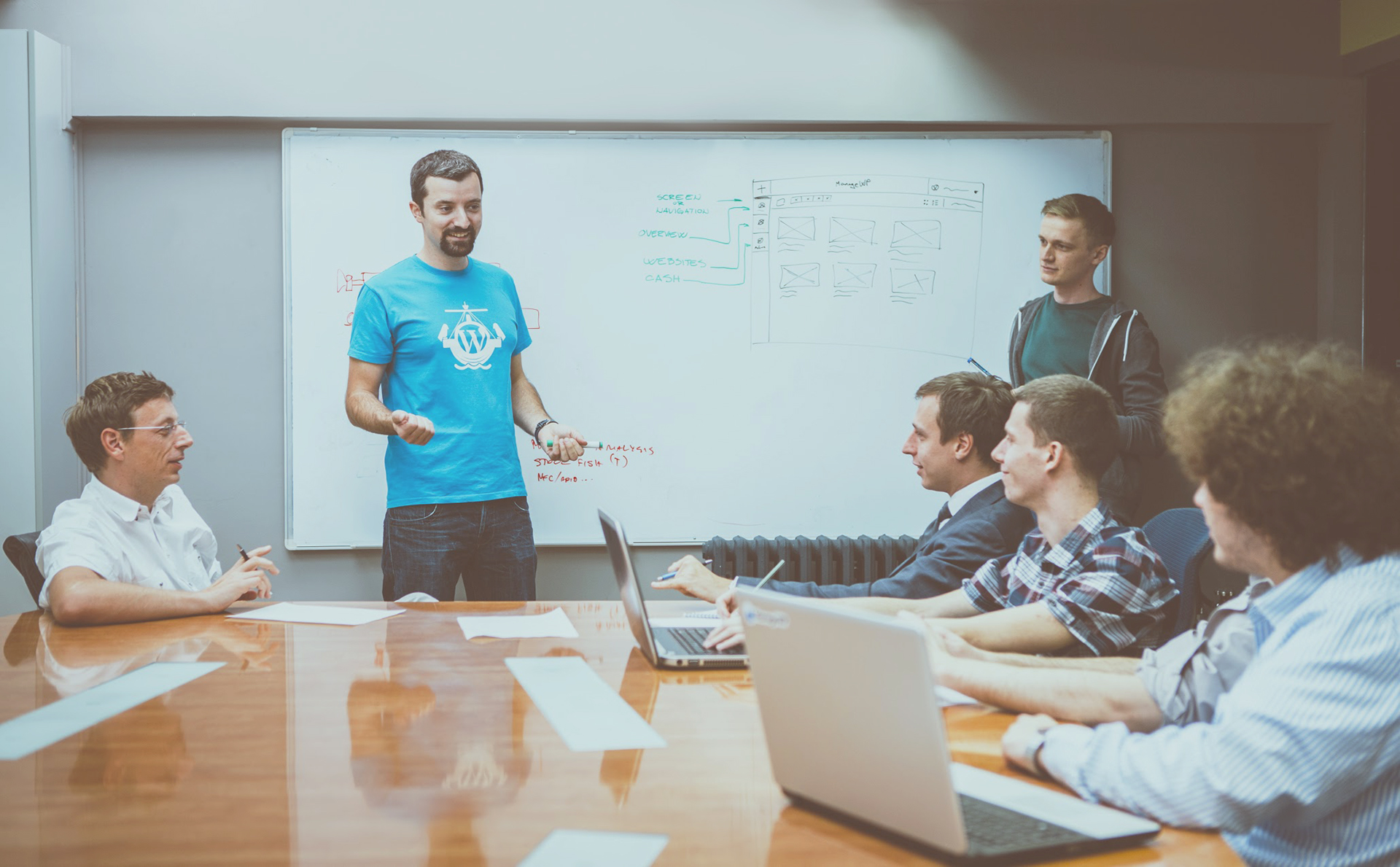 Managing WordPress websites is a horrendous waste of time and energy, and it only gets worse as your business keeps scaling. We found ourselves facing this problem back in 2010, so we decided to come up with a new way to manage multiple WordPress websites efficiently.
ManageWP was bootstrapped by Vladimir Prelovac, a successful WordPress developer, consultant, and the author of the first WordPress development book. By January 2012 ManageWP was officially released, and within a month 100,000 websites were being managed with our service.
Now, our user-base and dedicated team of professionals has grown significantly. After we made our initial idea a reality we decided to improve on it and take it to the next level. We asked you what you thought we needed to improve or change, and sat down to brainstorm how we can make website management even easier and hassle free for you.
This led to a newer version of ManageWP, which we call Orion. Orion was launched on July 12, 2016, and we couldn'tbe prouder. Thanks to you, dear users, we have created a far superior product. Our focus was to make each single feature better in performance and user friendliness.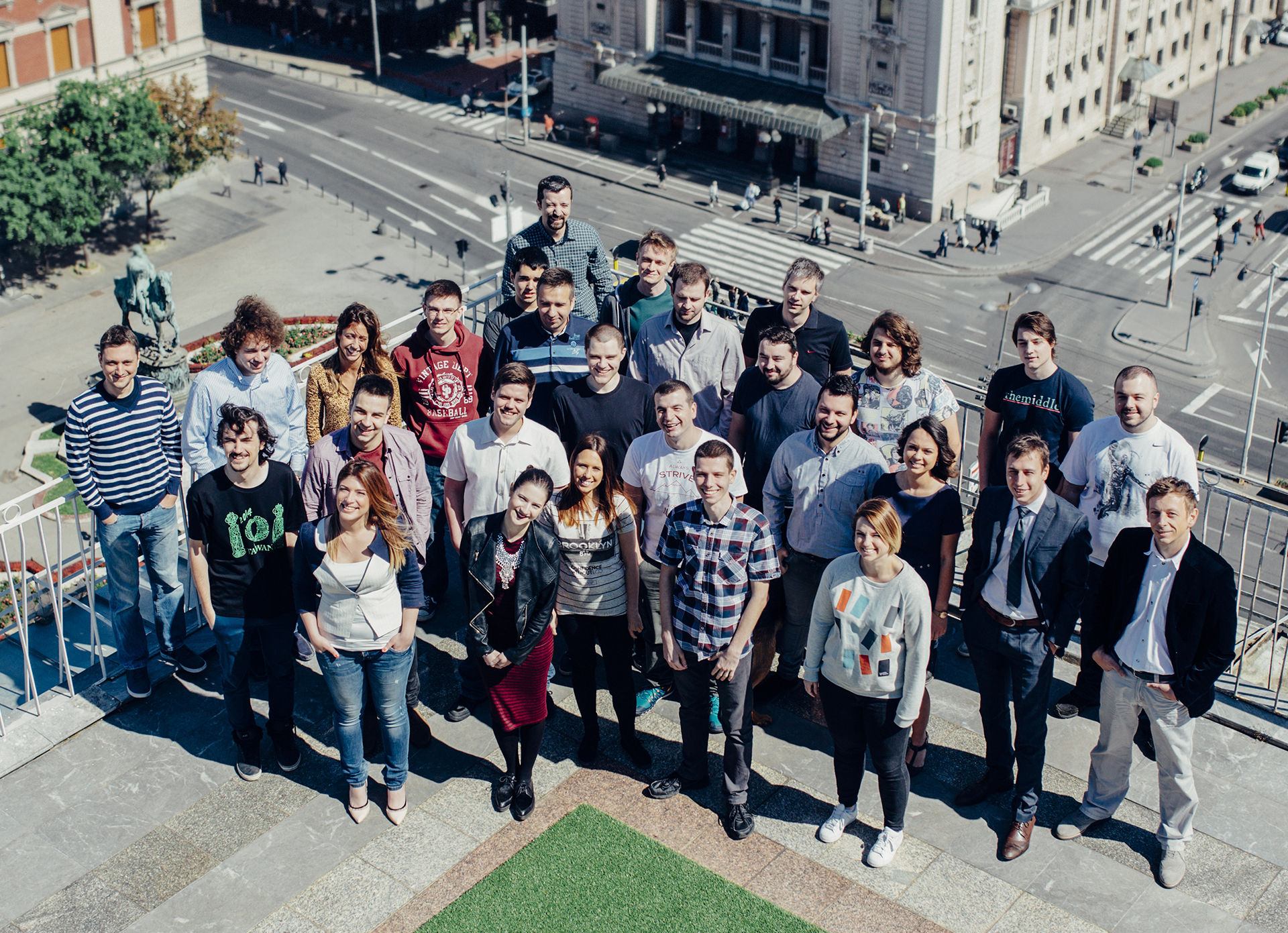 Exciting things keep happening here at ManageWP. On September 6, 2016, we joined forces with GoDaddy, a company that shares our enthusiasm of product quality and customer satisfaction. This is an amazing milestone for us, and a testament to the dedication we put into making ManageWP the best WordPress management tool in the world. We are aiming to integrate the service into the GoDaddy Pro program. At the same time, ManageWP will continue to run indefinitely as an independent service.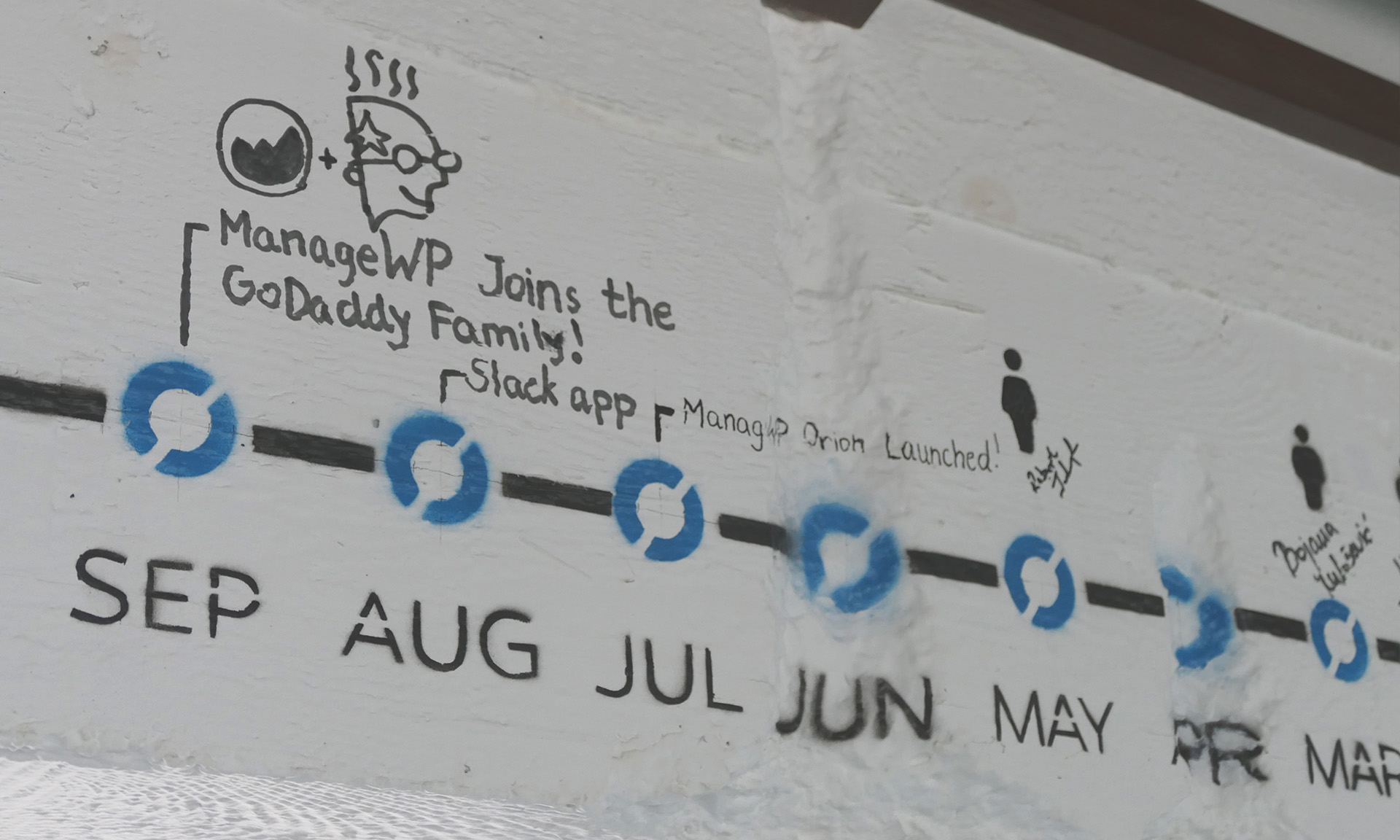 Now we are working hard to automate more of your daily work tasks, and helping you set up the best WordPress maintenance business using our features. We are always open to new suggestions and we encourage our users to speak up and tell us what they need. We still haven't figured out how to make the day last longer, but we are making strides in saving you time, so you can spend your days doing what you love.
If you see us, shout at us, tweet us, comment our blog, Facebook or LinkedIn page, we are all ears!
Press Kit
Interested in writing about ManageWP? Check out our press kit below!