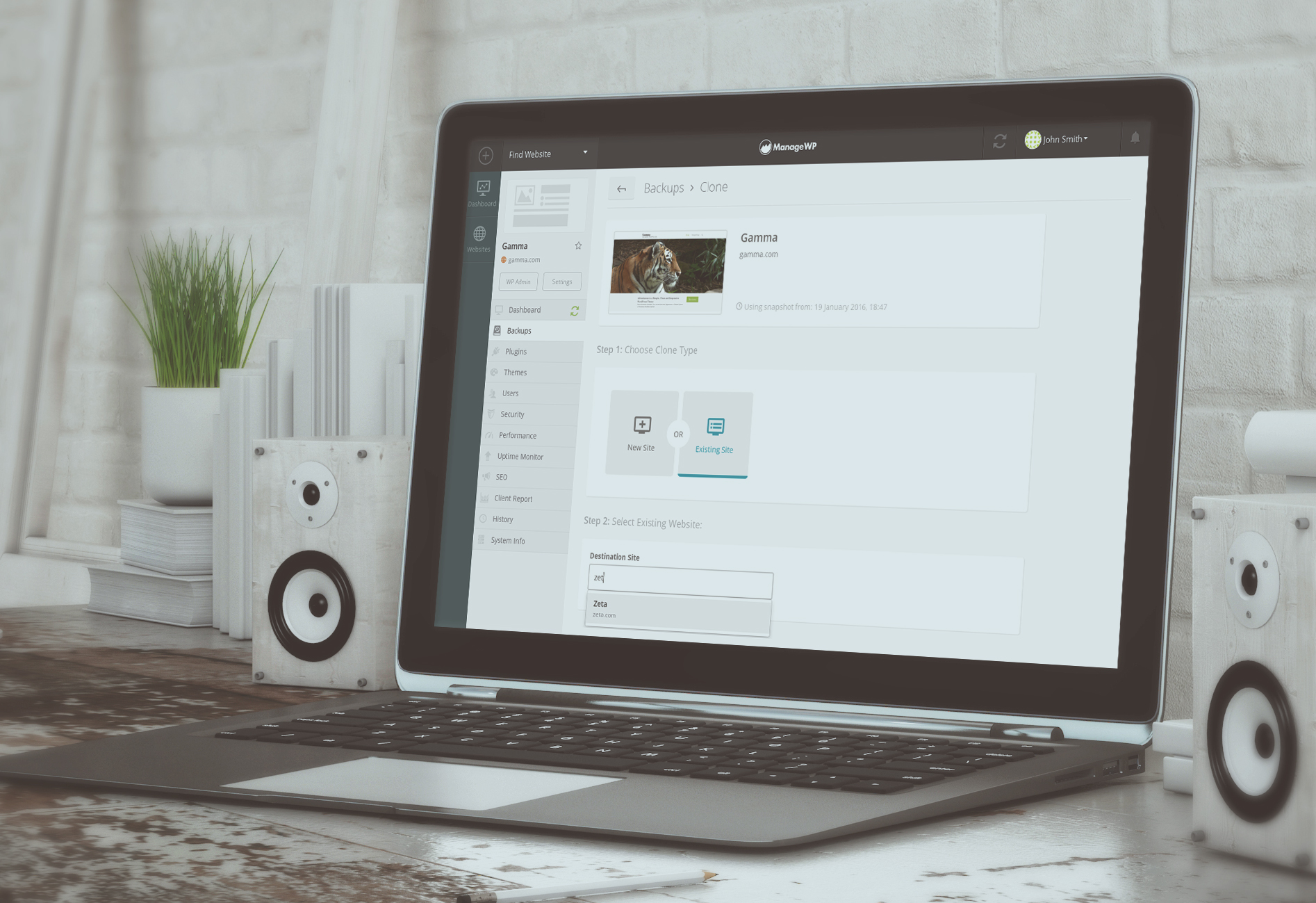 We have already updated the Clone Tool in Orion and improved it with regards to performance and stability. We have talked about the cutting edge technology we use for Backups and Clone, that makes backups and cloning faster and more reliable, by only cloning or backing up data that is different. Smart Clone compares the source and destination files. If the file content is the same, it skips them, and clones only the different files and the database. Read more about how the Clone tool works in our previous article.
Clone To Existing In ManageWP
In Classic ManageWP you were able to enjoy the Clone to an existing website tool that made everyone's lives FTP and hassle free. Clone to existing was a great feature, because it meant you didn't have to input all of the usual details:
MySQL database details of the destination website
FTP login details
You could select the source and destination website and you are good to go. Clone away.
Clone To Existing Is Now In Orion
We have brought the same idea to Orion, just better. Clone to existing uses the same cutting edge technology as our Backups and Clone to a new website tool, but it allows you to clone to an existing website. We have taken something that you already liked and improved it.
Here's How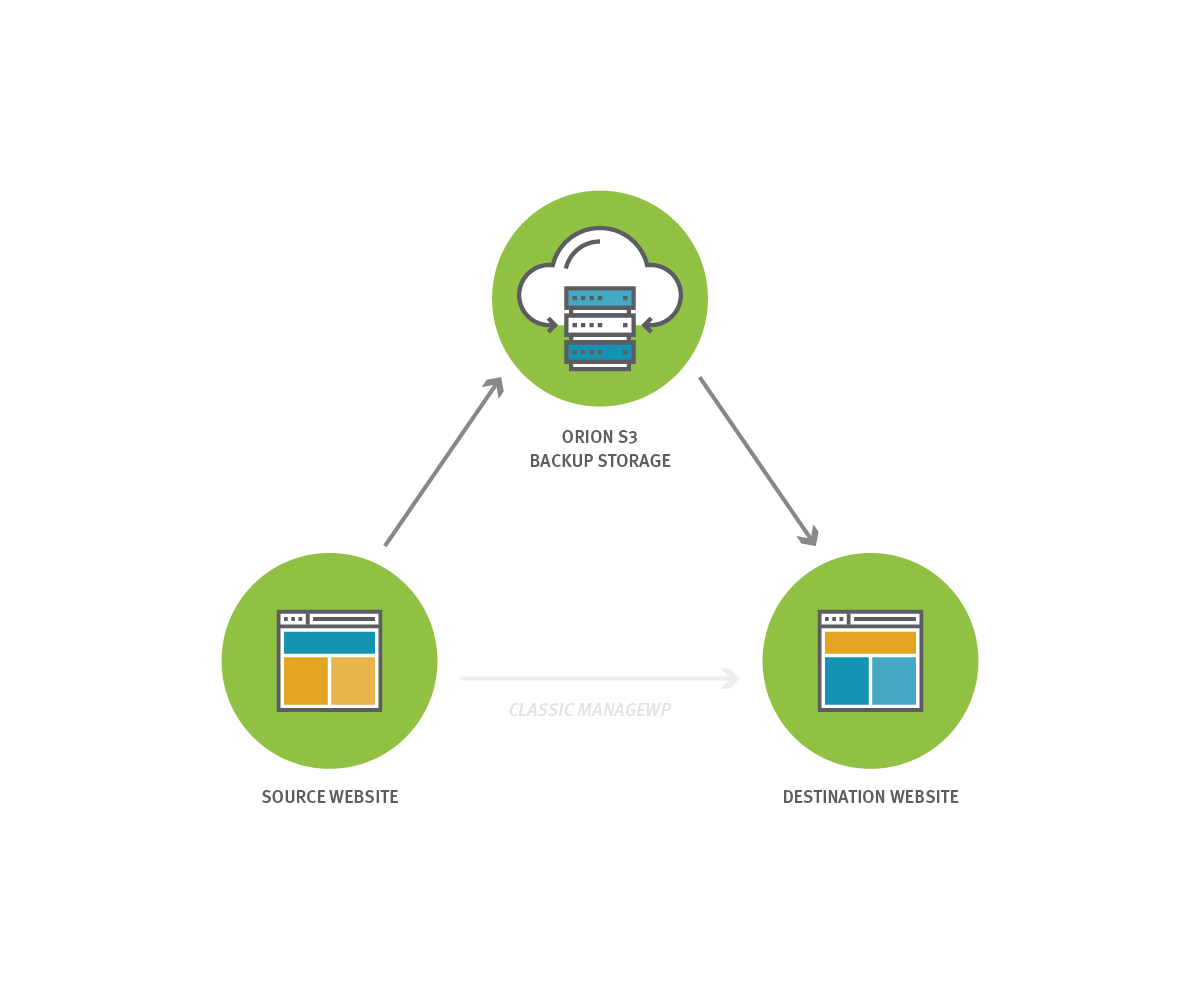 Orion is a smarter Clone tool, because it allows less room for error. In other words, instead of cloning from your source website directly to your destination website (like in the Classic), Orion re-routes to our S3 Backup Storage and takes data from there. The re-route eliminates any issues with the source website server settings and server timeouts. This means that there is less chance for your Clone not to be performed successfully.
3 2 1 Clone
Here is what Clone to an existing website looks like in our Orion dashboard. You can easily pick if you wish to perform a Clone to a new website or Clone to an existing website. If you choose Clone to existing, you don't need to do the usual tedious steps, but you go straight to picking your destination like before. In order to perform this type of Clone, your destination website needs to be added to the Orion dashboard. (same as with the Classic)
An extra feature that we added is having the option to add a New Admin to your destination website. So, that when your Clone is complete, your website already has a new admin set up.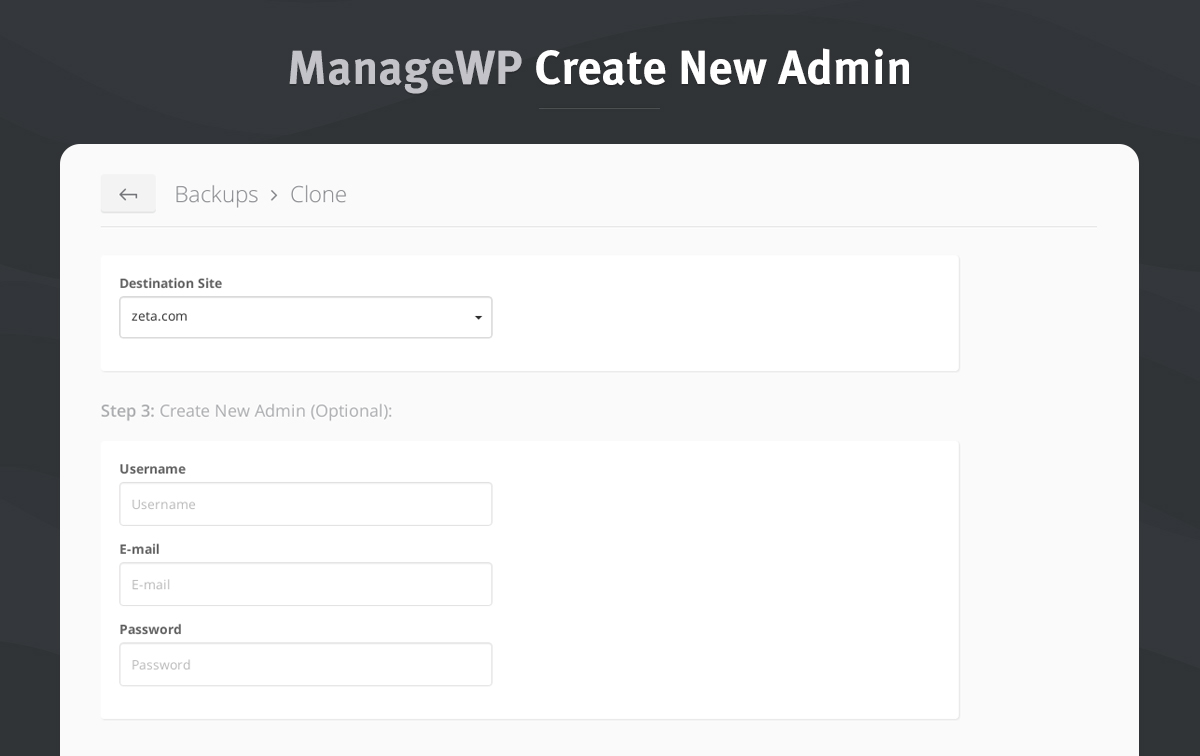 If In Doubt Ask For FTP
Like before if there are any problems with your destination website, Orion will ask you to fill out the additional details (FTP and Database credentials), so to double check that everything is valid and working before the Clone is performed.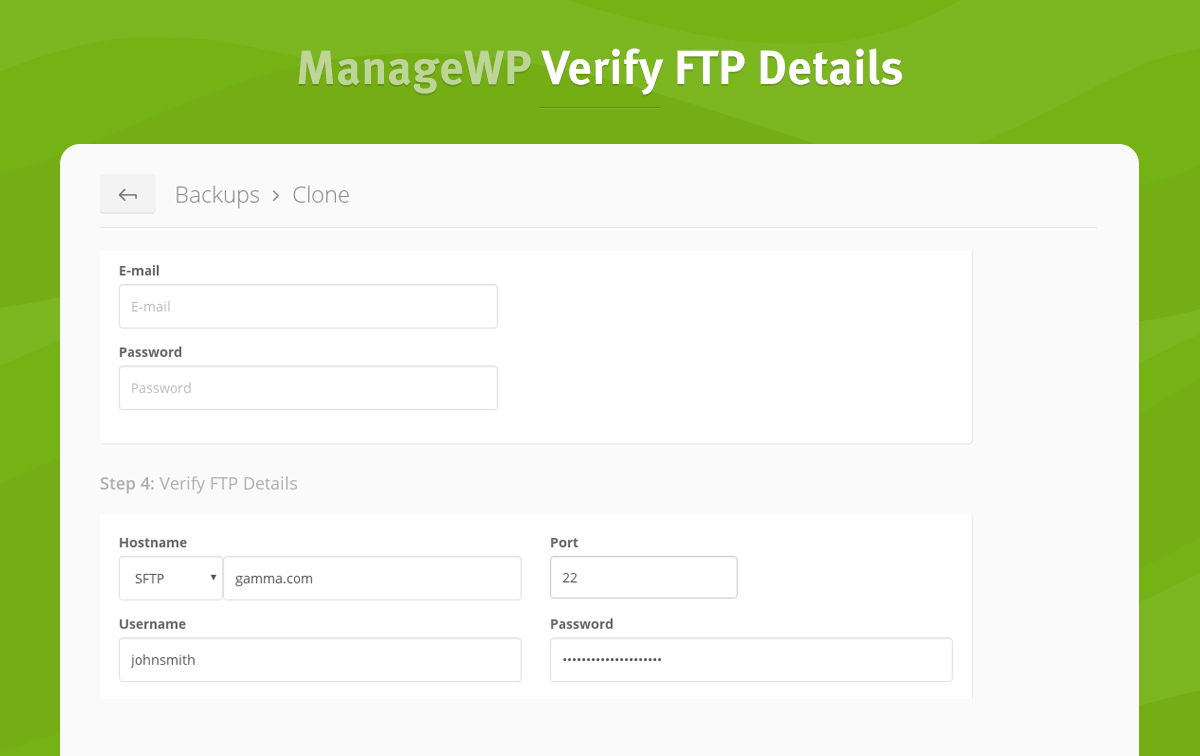 Clone Complete
We are trying to make Orion a service made for you so we are listening to what you are saying. Like Zeno of Citium, founder of the Stoic school of philosophy, said:
"We have two ears and one mouth, so we should listen more than we say."
Keep telling us what you like or don't like and what you would like to see in the future.
We are all ears!