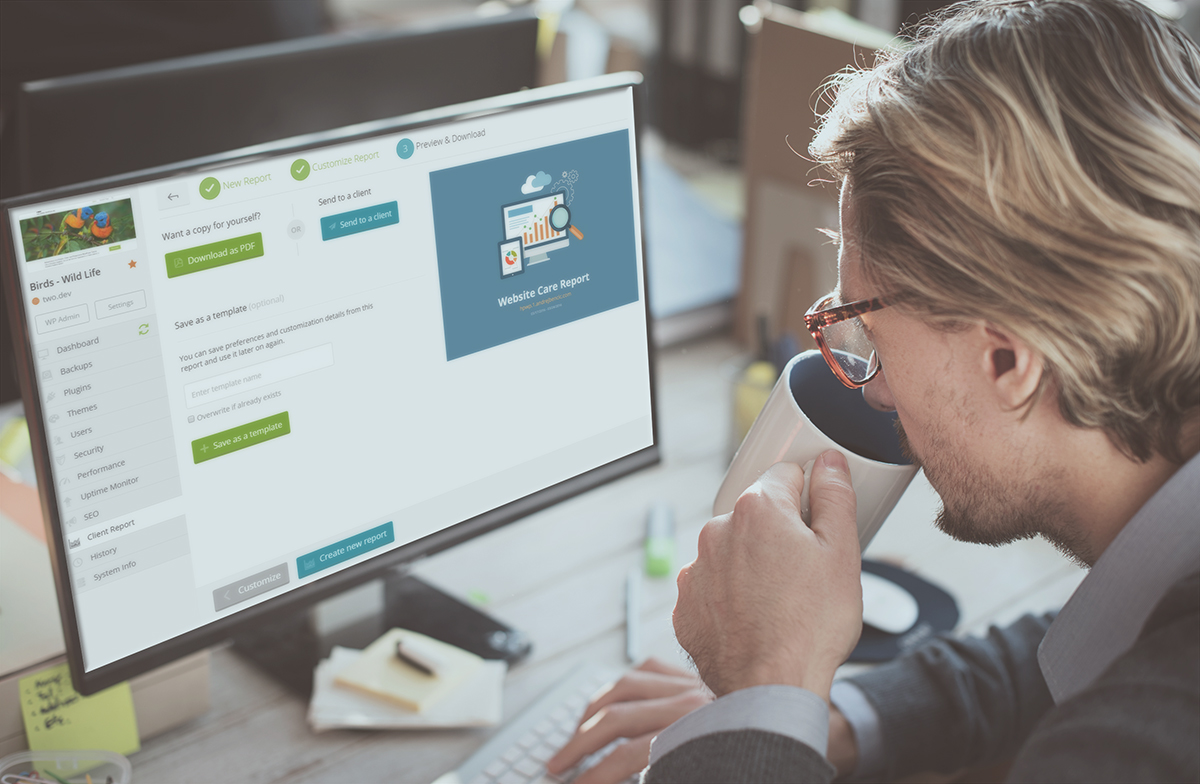 Client Reports have been around from the near beginning, because we know how important it is to be able to create professional and fully editable reports for your clients. Clients like to know everything there is to know about everything there is, and now they can (at least when it comes to their websites).
Include More Things In Your Orion Client Reports
We have added a few new features to the Orion Client Reports. You already had Updates, Backups, Optimization, Analytics, Security and Performance.  Now you can also add
Uptime Monitor

SEO Ranking

Custom date format (Not everyone reads their date in the same way, so now you can customize it to your clients depending on the country they come from)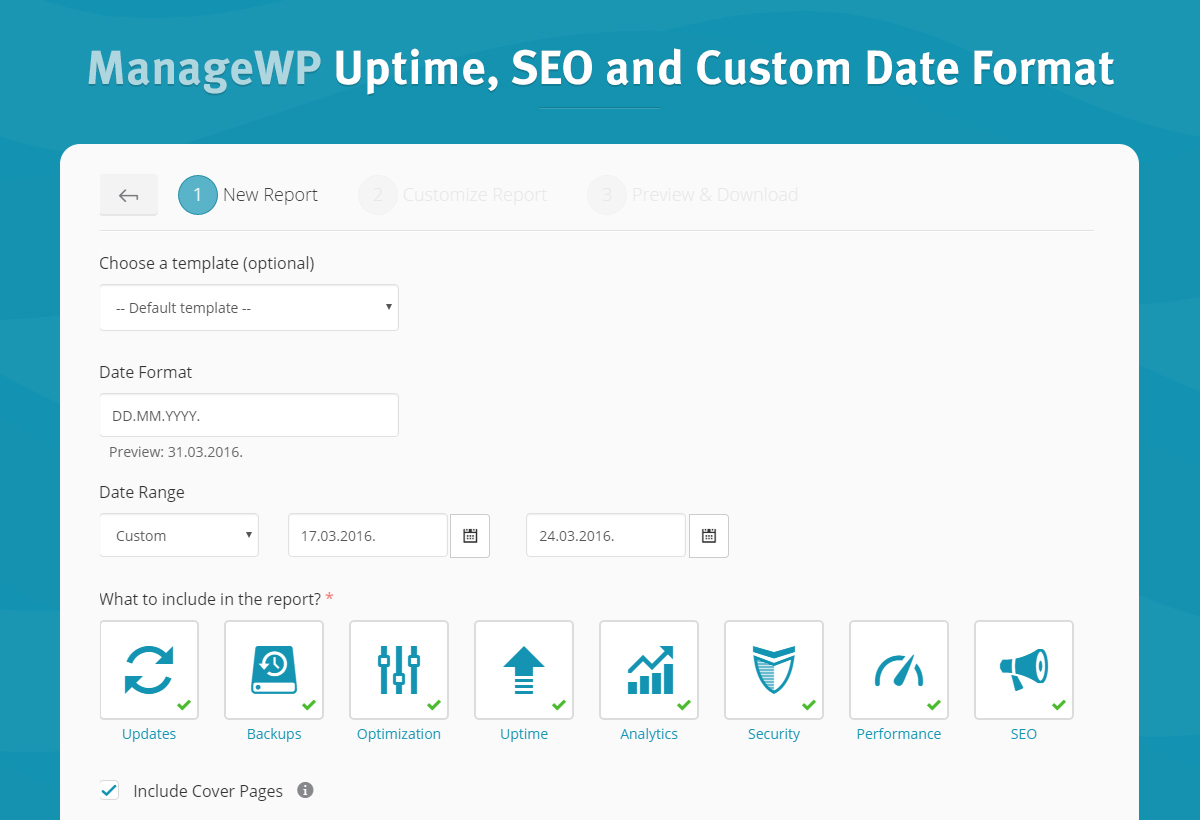 … But That's Not All
We tried to even further personalize and adapt Client Reports, so that you can customize as much of it as you like. We added a Report Title, giving you the option to name your report (maximum 44 characters available) and it will appear on the cover page. We have also included Markdown Support both on the introduction and outro message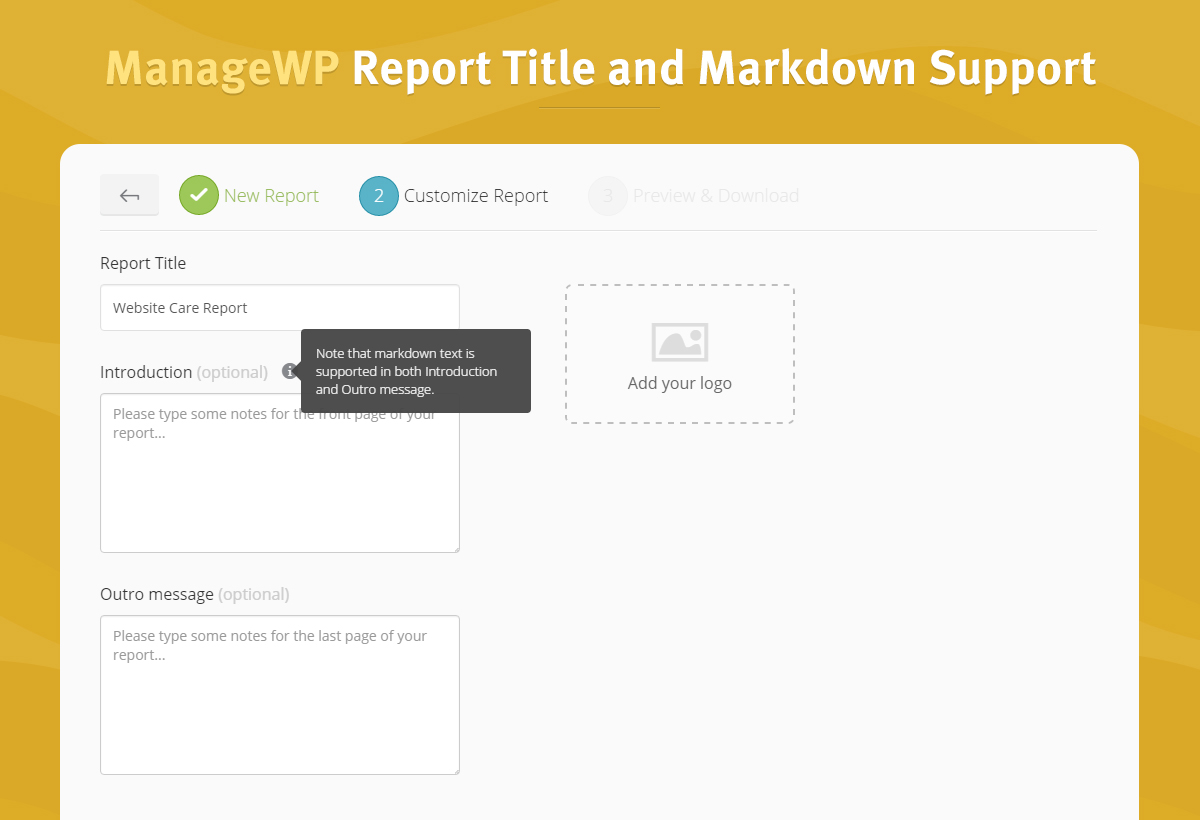 All of the above is a just a few clicks when you are bulk managing your Client Reports, you can have access to all of the new features that will keep your clients informed and happy.
Single Website Client Report History
We listened to what you told us and we heard you so we created a Client Report History per website. In your single website option, when you go to Client Reports you will be able to see all past Client Reports for that website. This includes Client Reports made just for that website, but also Client Reports for multiple websites in which that particular website was featured. Now, everything is in one place.
… But That's Not All
You can do more than just look at all of the past Client Reports, you can Download them (again and again), as well as Re-send them (again and again) to your clients. Everything you have ever sent your clients is documented and you can always refer to it and if your client loses/deletes or can't find his report (we know this happens more often than not) you can re-send it with one click. No more having to re-make a Client Report.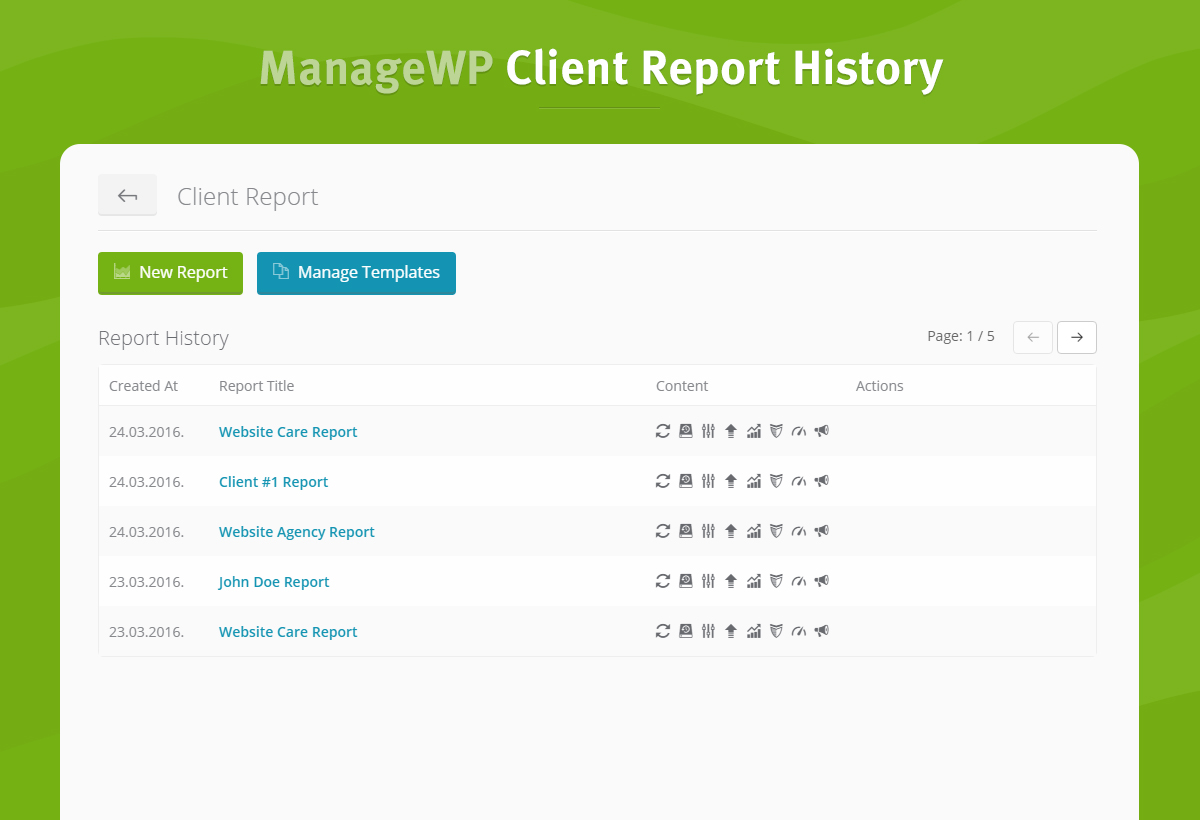 Client Report Manage Your Templates
Okay, so we didn't just want to give you a list of all the Client Reports you have made, we couldn't stop there, so we have created a list of all of your templates and now you can manage them. Managing Templates has never been easier, with one click you can edit, duplicate and delete a template.
… But That's Not All
You no longer need to create a Client Report and then save that as a template, you can now just create a template. We have added this option in, so you can create as many templates as you need without having to send them as Client Reports first.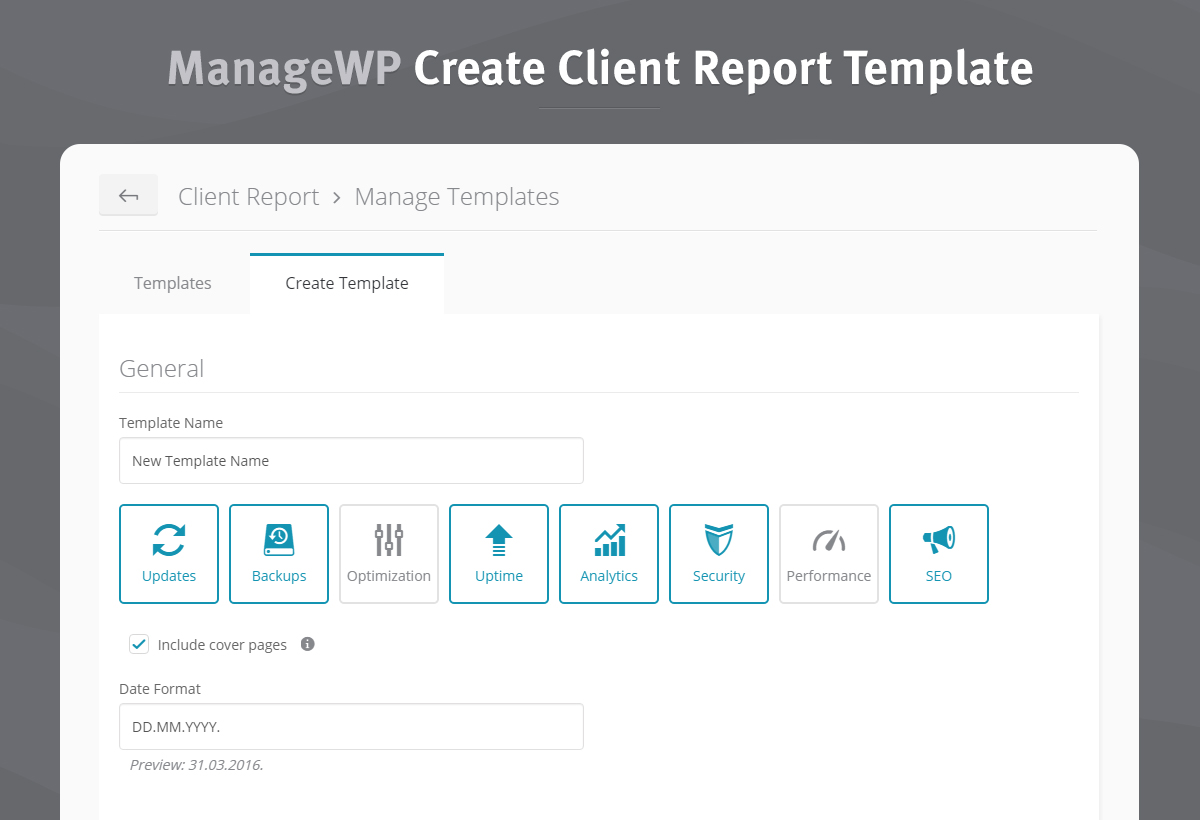 What Does The Future Hold For Client Reports
As you can see we are always adding new bits and bobs and thinking about new ways to make Client Reports better.
We are hoping to create an automation process, where you can set up your Client Report once and have it automatically send to your clients once a month or on a specific date each month. We are thinking about a few options, either have the Client Reports be sent directly without you having to do any extra work, or before being sent to your client for you to get a notification asking you to approve the Client Report. One way you get to have direct reports sent without any extra effort, but you might want to double check them before sending. Otherwise, checking them requires more of your time, but avoids any information being passed onto your clients without your knowledge. Let us know what you would prefer, or would you like to have the option to choose between the two? 
We are also thinking about making Client Reports even more customizable than they already are, giving you the option to pick a color and language of your report.
These are just features on our draft board for now, let us know what you think would be most useful to you?
Keep us also informed about the changes we made and tell us how you are getting along with them.

Keep your eyes and ears open, because we are always creating something new for you.