In March this year we came out with the option to localize your Client Reports. It was the beginning of our localization effort, and today we are bringing you another 19 languages, which means that now you have 28 language options.
You are good with English, but your clients might not be. That's why it's only logical to give them Client Reports in their native language. You no longer have to worry about if your clients speak English, or waste time translating information in Client Reports. With the localization of reports you can be sure that your clients are in the know when it comes to their websites and your work no matter where they come from.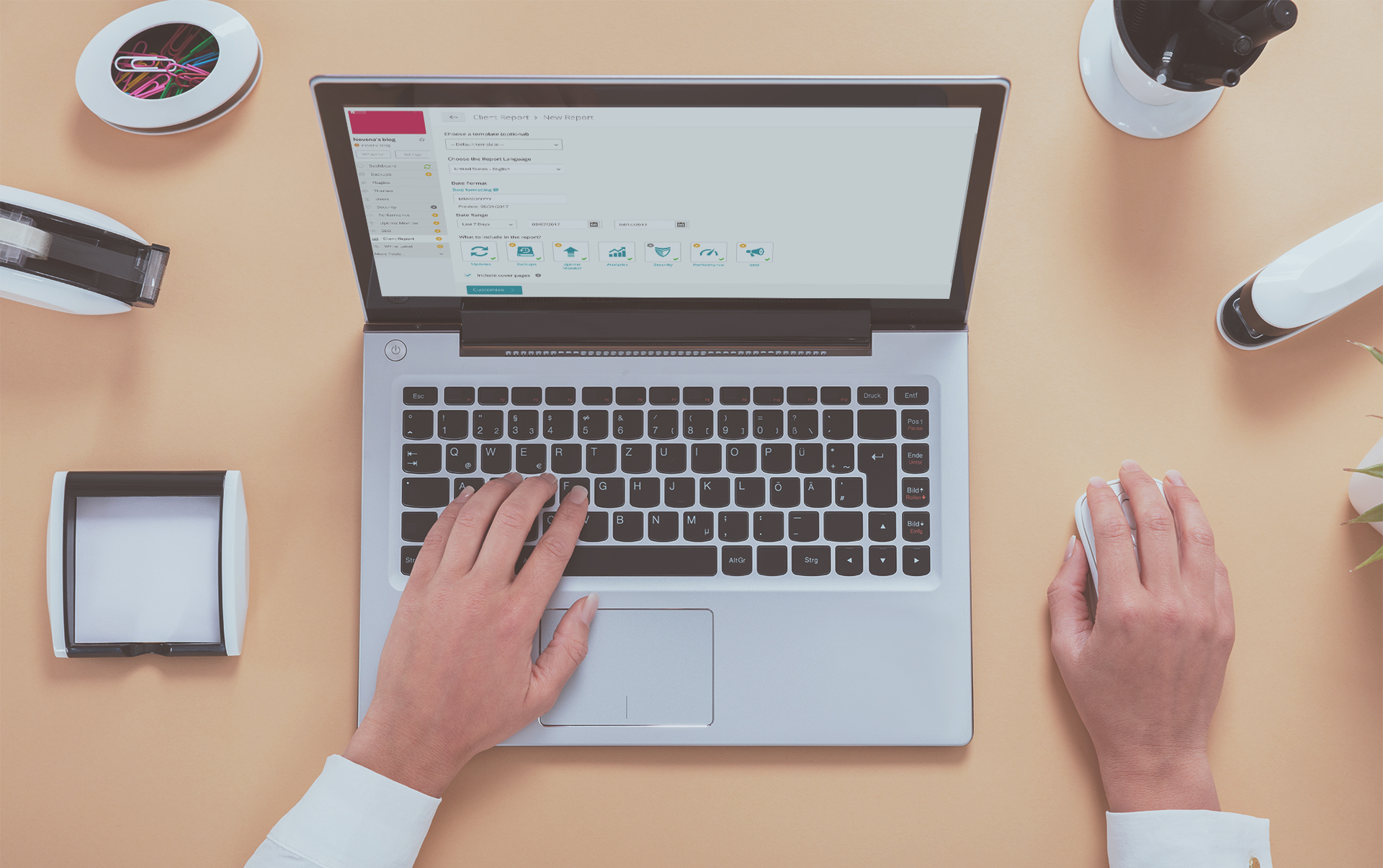 What languages can I send reports in?
These are the languages you can generate Client Reports in.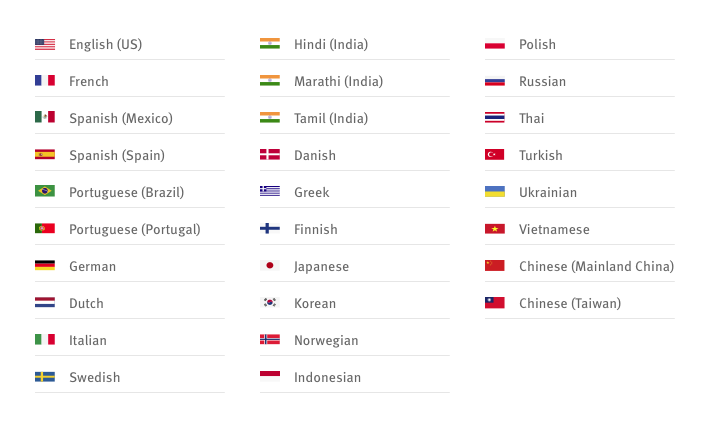 What do I need to know about setting up languages?
Languages don't come at any extra cost, so whatever language you choose you can send your Client Report for free, or if you chose the premium Client Reports you pay that standard fee.
The interface will remain in English, but you will be able to generate the PDF in the language of your choice.
When sending reports remember that you can override your language choice. That means that if for example you created a template in English, and you select this particular template, you can switch the language to French at any stage (while making a new report or during scheduling). We have made it so that you can use all of your already made templates, and simply switch to the language of your choice.
Can we expect more languages?
Yes. We are planning on adding more languages to the mix. We can't promise you a timeline of when which will come, but we can tell you that we haven't finished with the localization of Client Reports.
Here is a nice representation of how many official languages we have covered so far.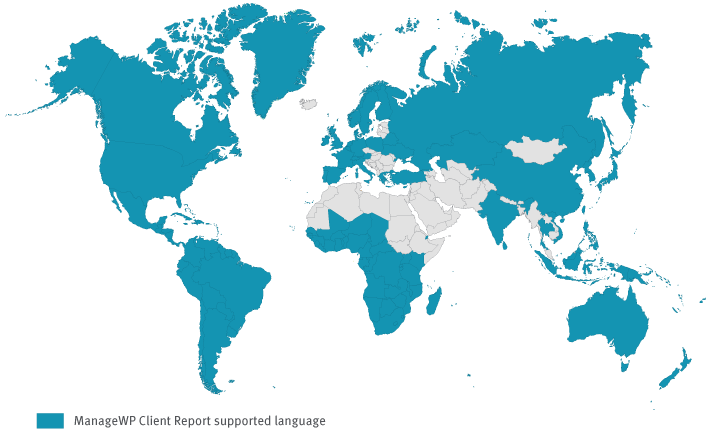 Are you stopping at Client Report localization?
No. We want ManageWP to be an international dashboard. First we focused on making sure that our dashboard is the best website management platform on the market, now that we feel confident in the reliability and performance of ManageWP, we are ready to internationalize it.
This means you can expect dashboard localization in the future. It's important for us, to make sure that all of our users can use their dashboard in their preferred language. Language can make all of the difference.
Have a look at our interview with ManageWP Lead Engineer, where he discusses among other things the upcoming dashboard localization. He starts talking about the localization from 8:20 onwards.
Send in your language requests
If there is a language you really want us to include tell us. For us to include it depends on the availability of professional translators, as well as other technical factors, but you can give us an idea of what direction to go in. Share with us what language you want to see next.