As you will know only too well if you are a longtime ManageWP fan, we're constantly working hard to produce a better product for you. As we say in our manifesto, "Our efforts will never stop."
With that in mind, today I am delighted to announce an upgrade to the ManageWP service that includes some exciting updated features. Read on to find out the full scoop!
Improved Add New Website Wizard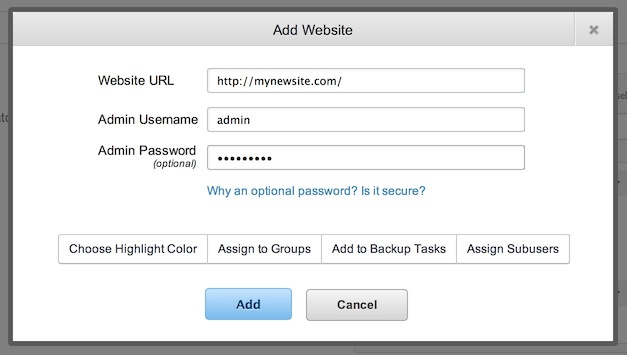 Adding new websites to ManageWP just became even easier.
In our ongoing quest to reduce the steps it takes you to get things done, we have managed to improve the process of adding a new website by removing the need for you to manually install the ManageWP Worker plugin on the site. Just provide us with the password for your Administrator profile and we'll take care of the rest!
Improved Backup and Schedule Wizards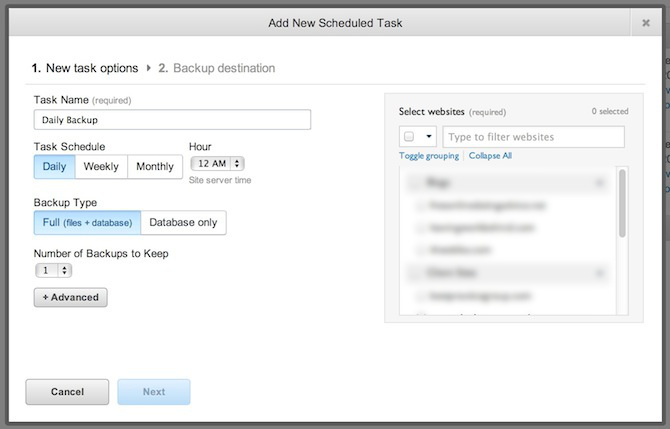 We know how important backups are to you so we're always working to improve that aspect of the ManageWP service. We've taken another step closer to perfection with this update which includes improved backup and scheduling wizards. Try them out now to see the difference!
We've also got some really exciting improvements in the pipelines for backups so stay tuned!
Improved User Feedback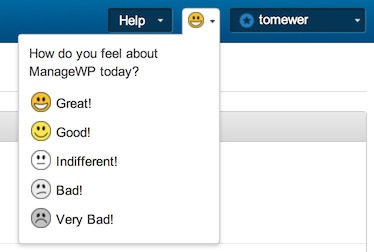 Getting ideas and comments from you guys is a huge priority for us. The simple fact is that you drive the development of ManageWP — we listen to you and decide how to improve the product based upon your feedback.
Given how important your feedback is to us, we've made it just that little bit easier for you to provide that feedback by placing the form right at the top of the application. So don't be shy — let us know what you think!
A New Site Picker
One of the most utilized user interface components of the ManageWP application is the site picker, so with this update we decided to give it an overhaul. We now consider it to be far more useable; especially if you have lots of websites organized into groups. You can now locate a particular website much more easily and select whole groups with ease.
Color Highlighting Groups
This is another improvement for users who utilize groups — we've now enabled color highlighting for website groups as well as individual sites!
Recent Pages
Recent posts have been a mainstay of the ManageWP Dashboard for a long time, so it only seemed right that we augment that feature with recent Pages too. So that's exactly what we did!
Let Us Know What You Think!
We'd love to get your feedback on this latest update — do you like the updated features? And what would you like to see in the next ManageWP update? Let us know in the comments section!