How to Clone/Migrate Your WordPress Website
Cloning your websites is a useful part of managing your websites. If you want to have a copy of your website, our tool makes that job a whole lot easier.
In this article
How to Find the Clone Tool
When you log in, on the left hand side there are two tabs, the Overview tab and the Websites tab. In order to clone your website, you need to click on the Websites tab and select the individual website you wish to clone.
From here there are two ways of finding the Clone tool.
First, you can find the Clone tool on the right in the Backups widget.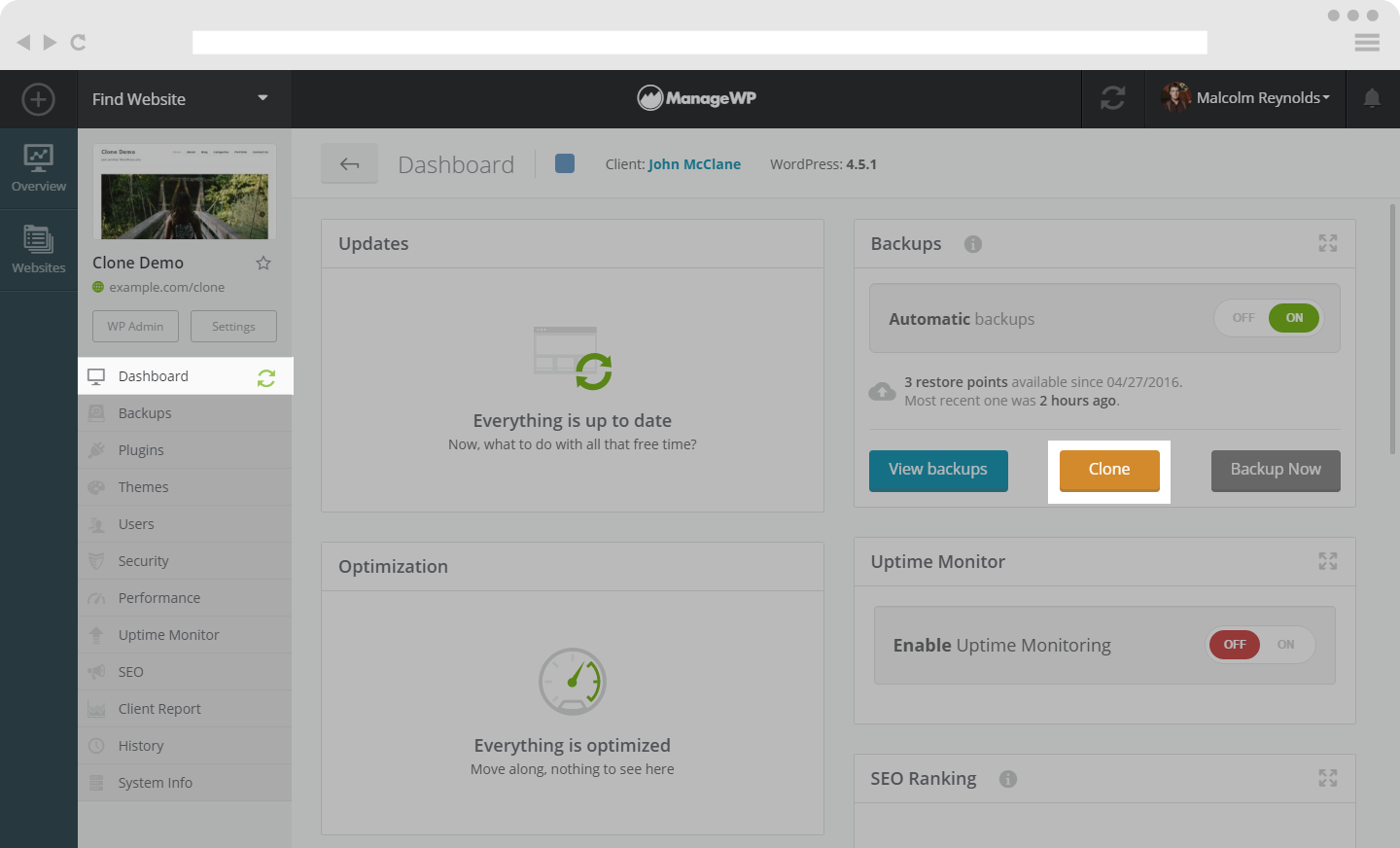 The second way to find the Clone tool is by clicking on Backups in the sidebar, in the Overview widget you will find the Clone tool.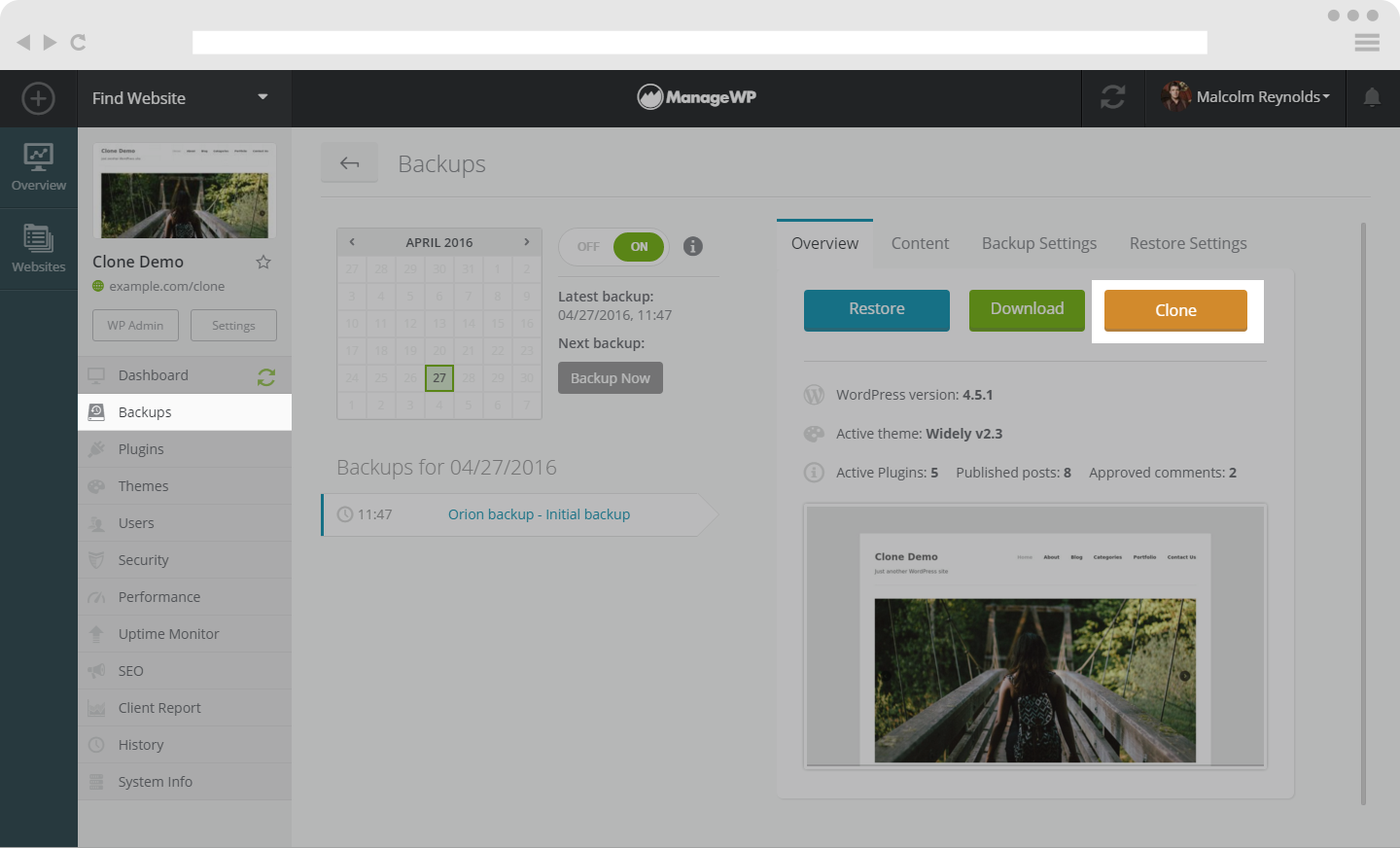 How to Use Clone Tool
After you have clicked on the Clone button, the following page with the option Step 1: Choose Clone Type will appear: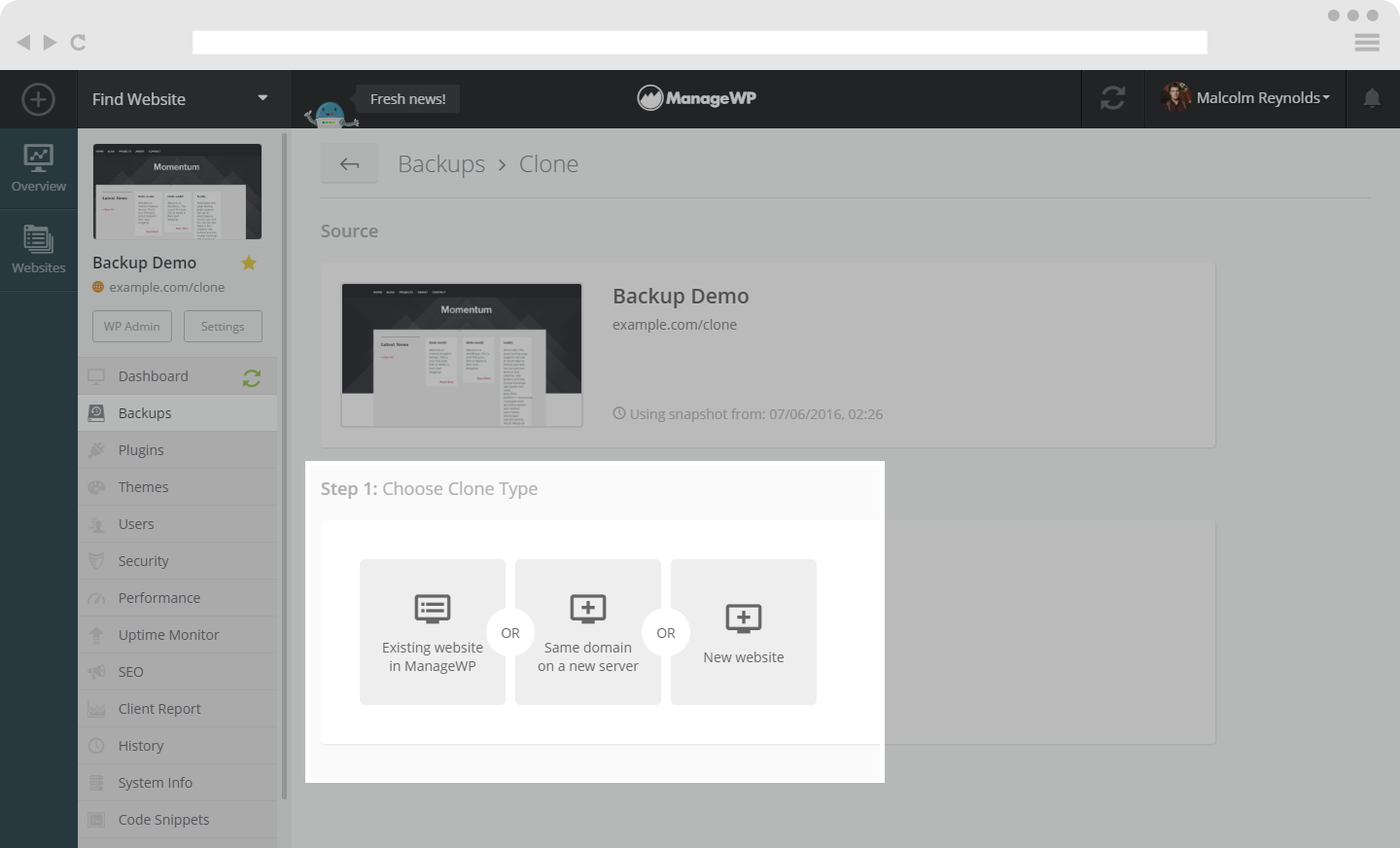 There you will have to choose between cloning to a New Website, Existing Website or cloning to the Same domain on a new server.
If you decide to clone to a New Website, you will see the option to Enter the Destination Site URL, by clicking the button.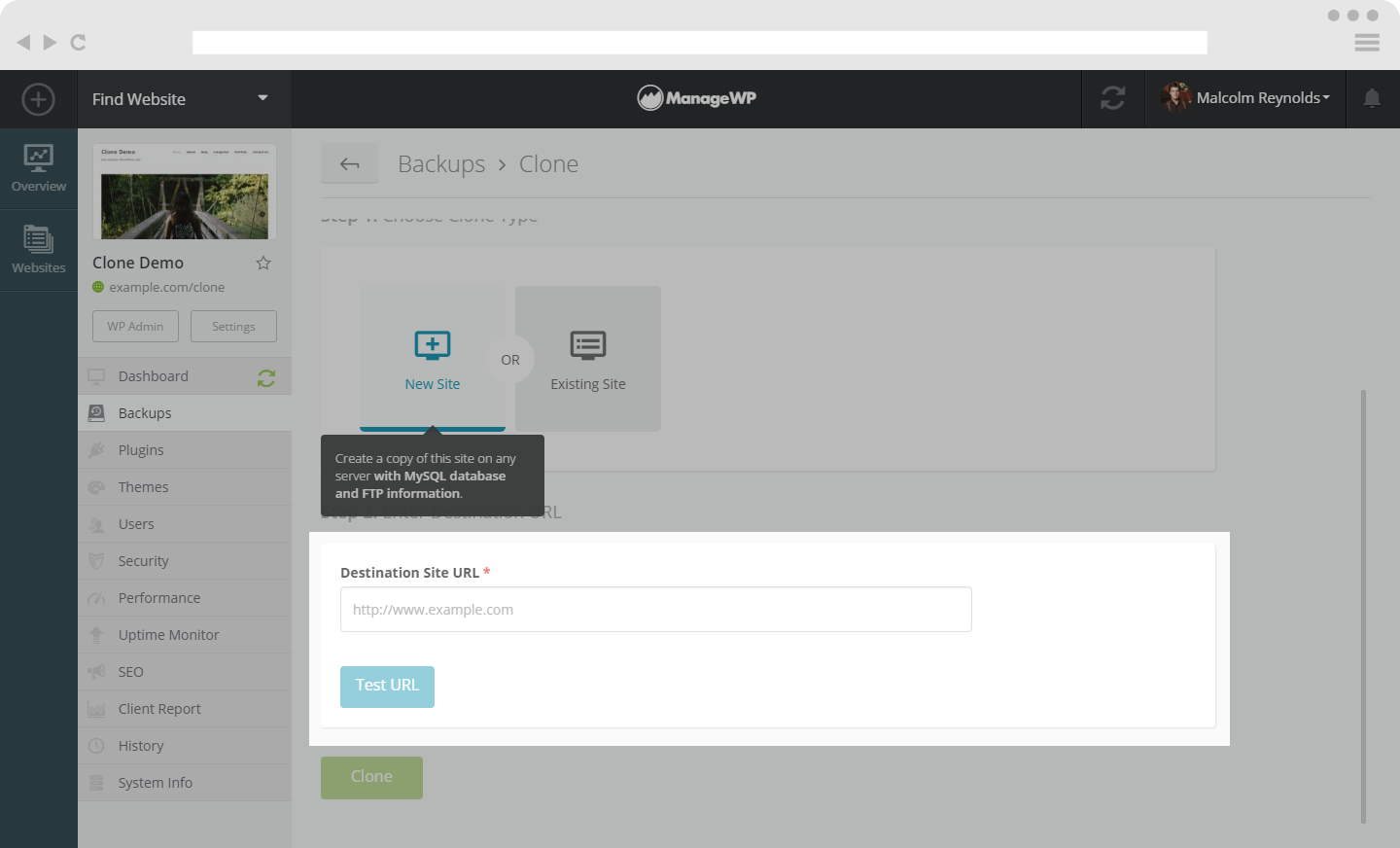 Then you have to enter Connection information.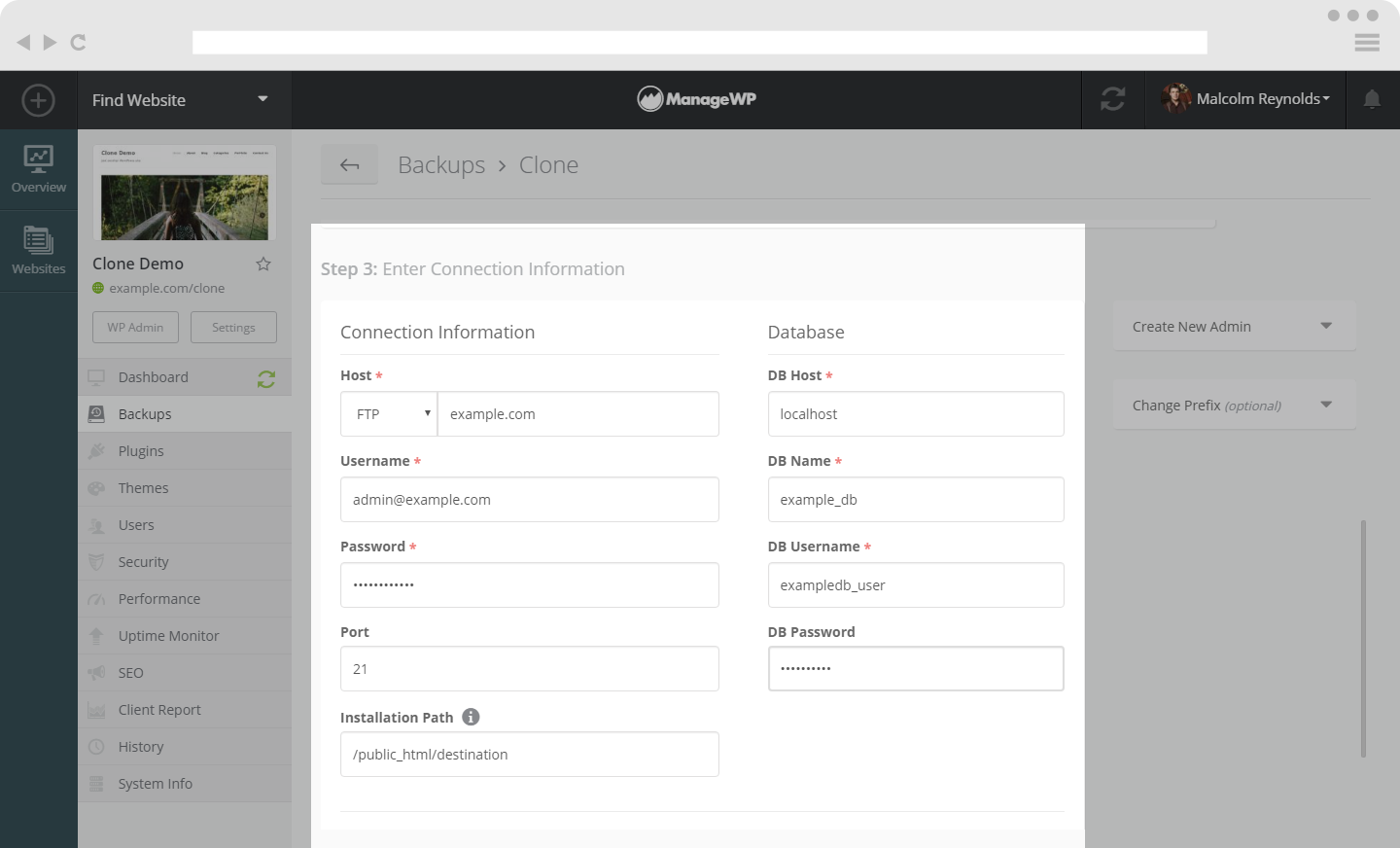 After you enter all the information, you need to confirm the cloning process before it starts.
During the process, you will see the progress bar on your screen: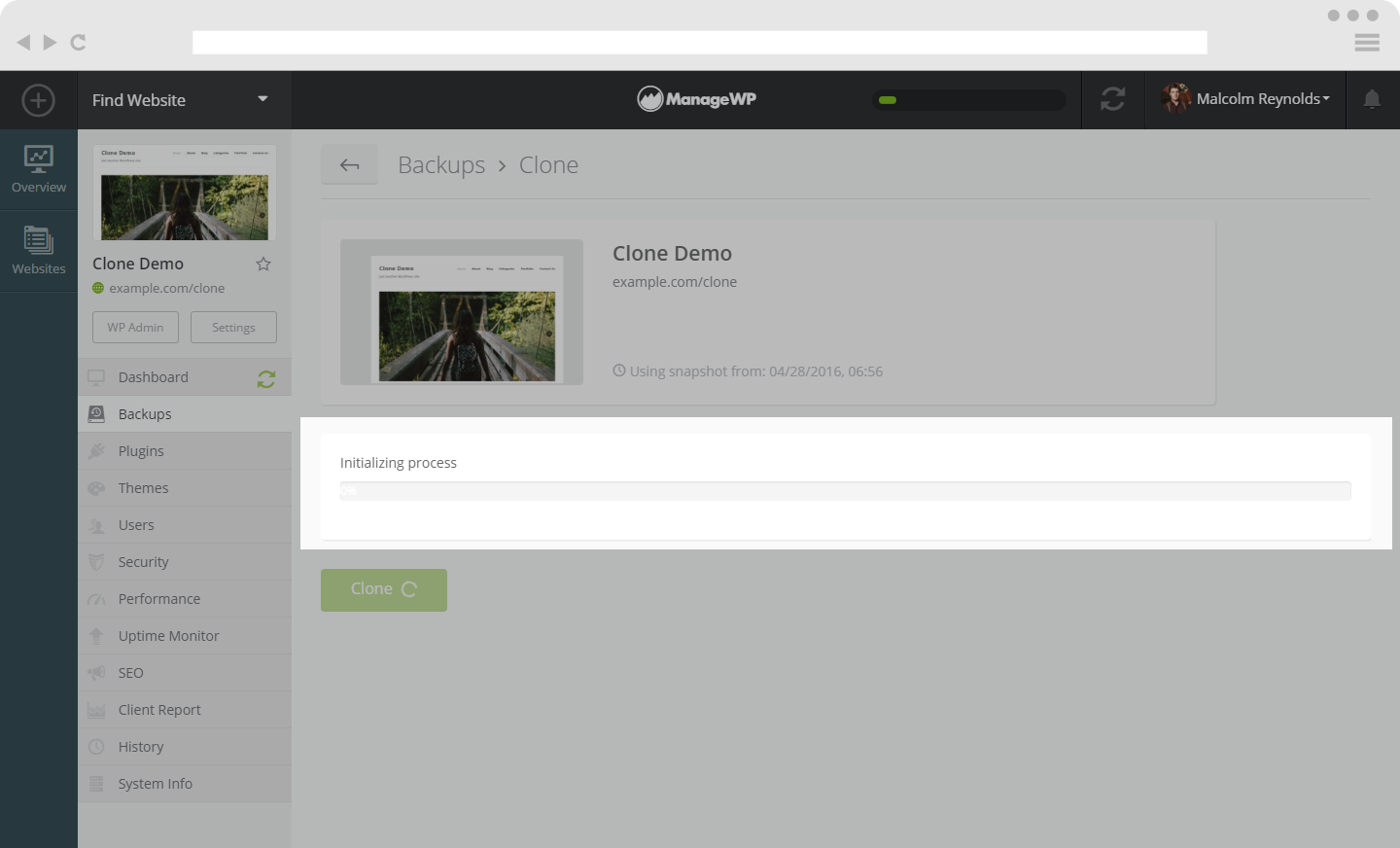 When everything is finished, you will see "Cloning process completed successfully", and you will have a link to your website.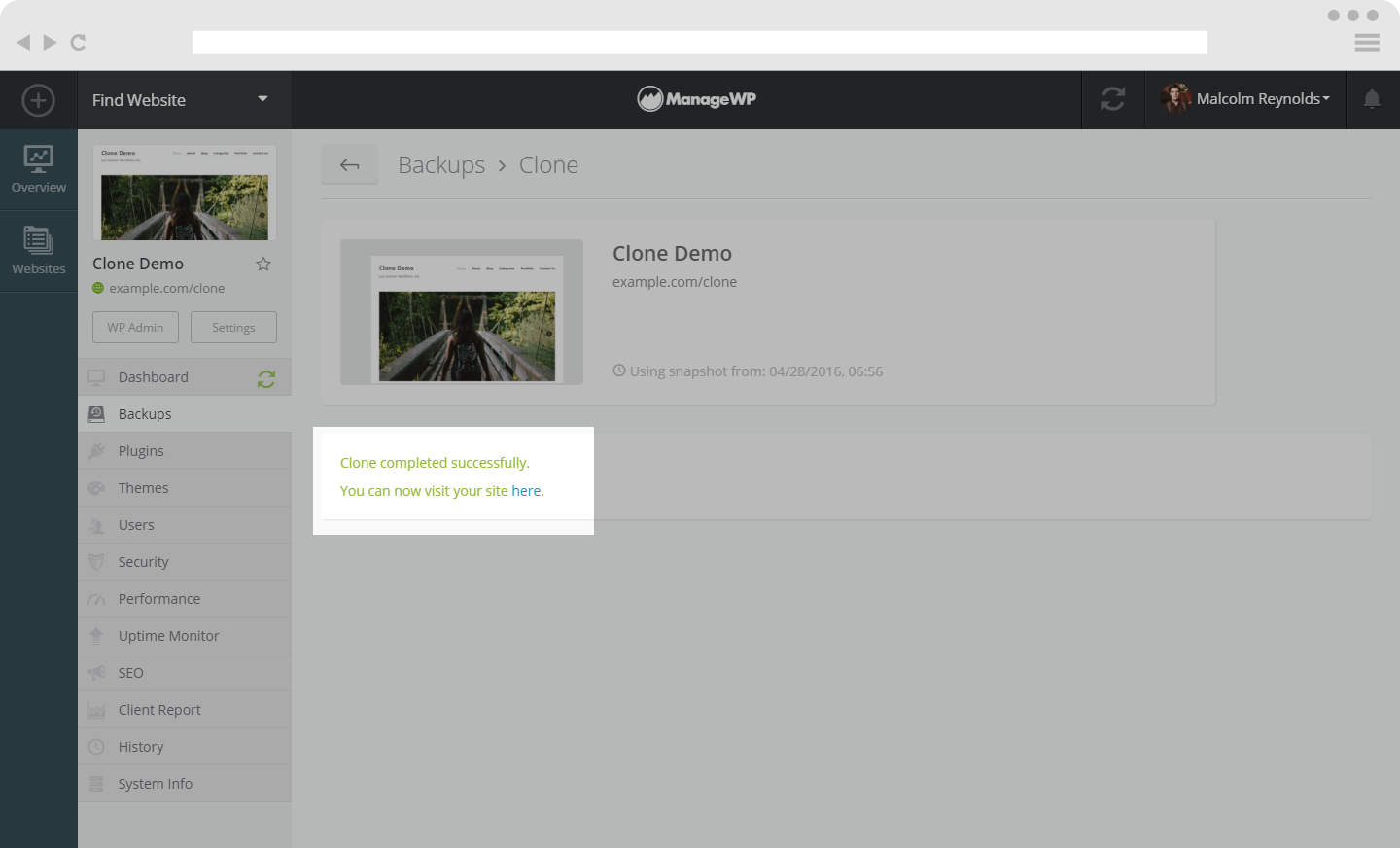 On the other hand, if you choose to clone to an Existing Site, you will see a dropdown menu from which you can choose which site you want to clone.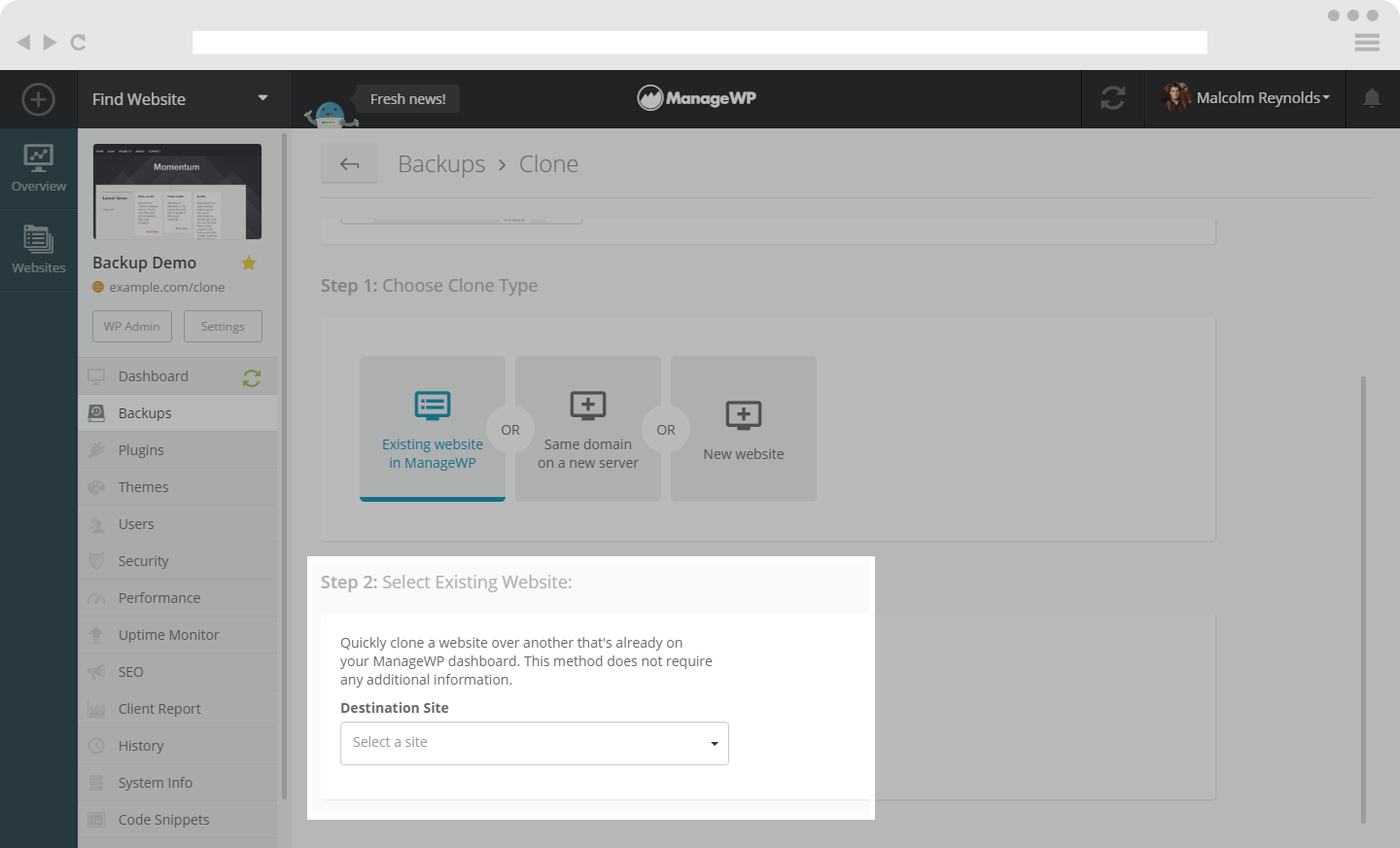 Then you have the option to Create a New Admin, by entering a Username, E-mail and Password.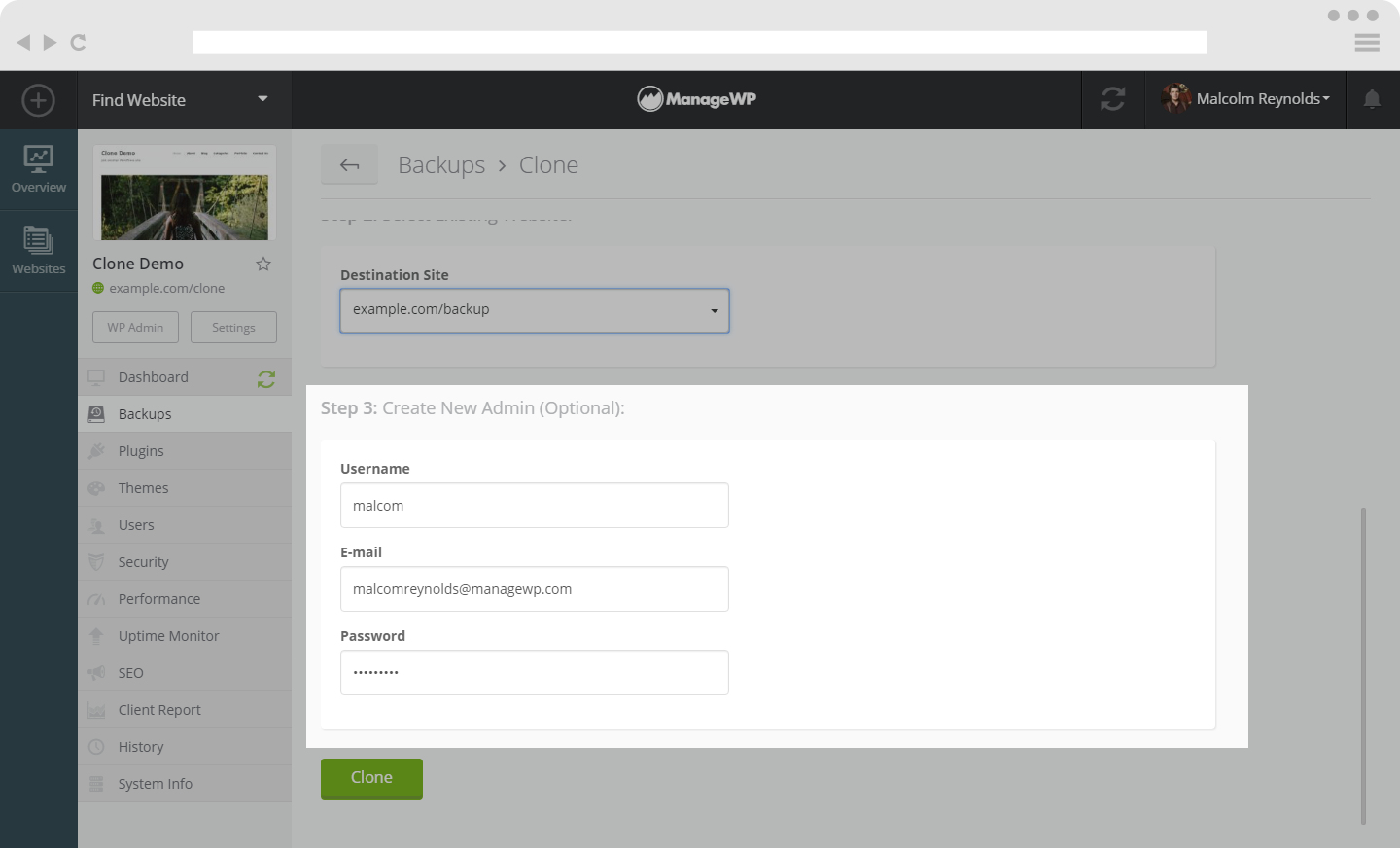 You also have to confirm cloning process over an existing website.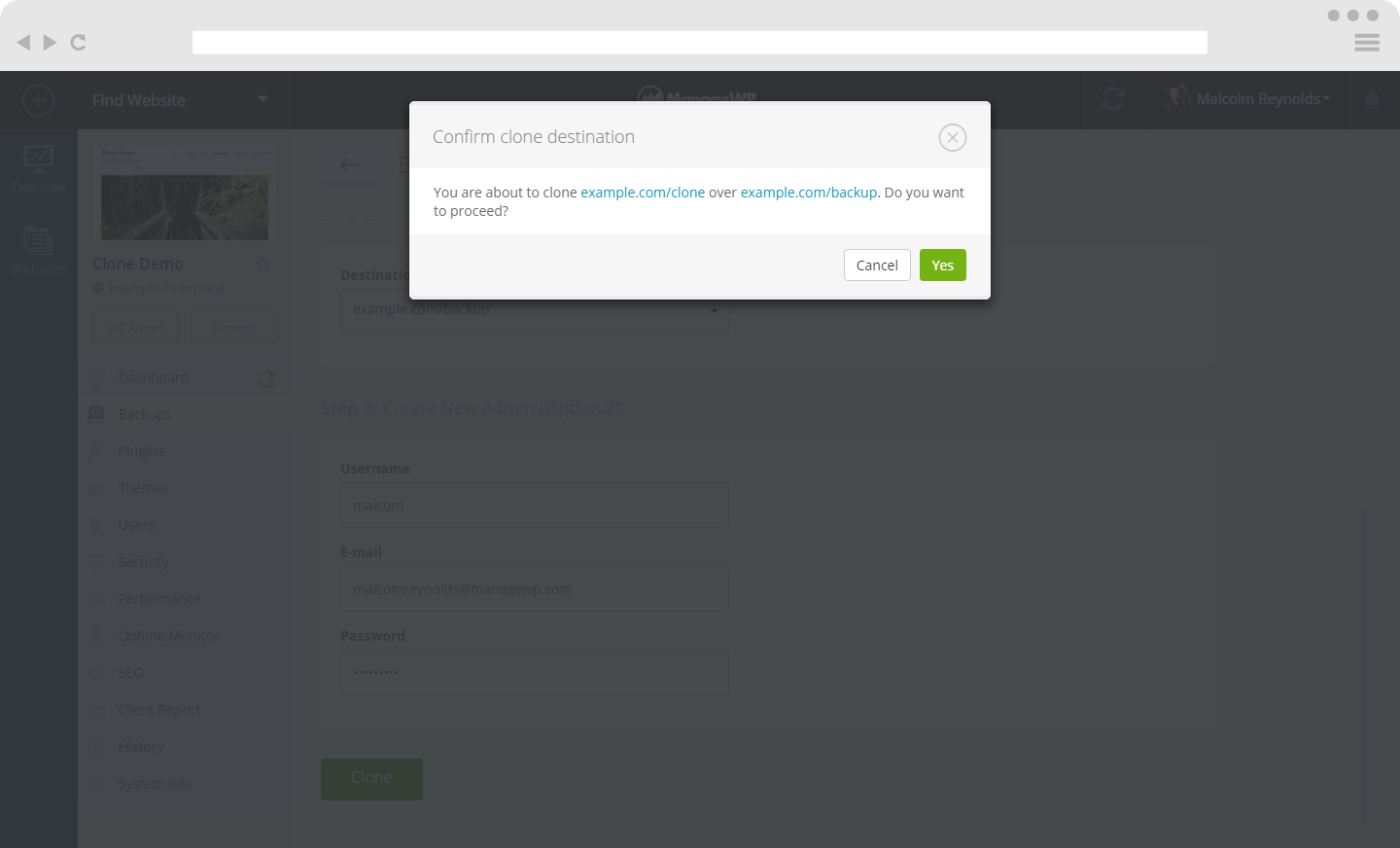 After that, when you click the Clone Button, the process will start.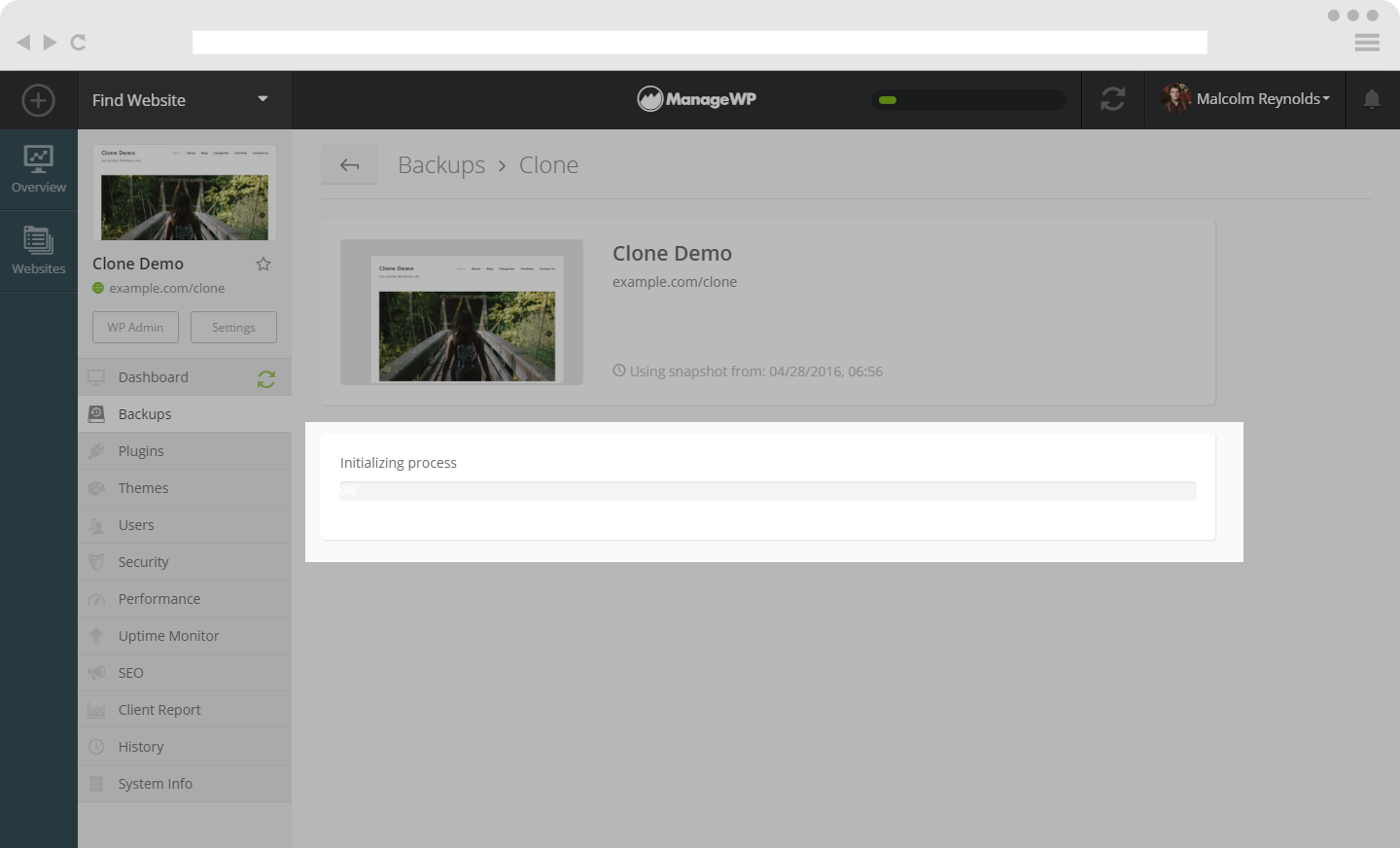 If you choose to Clone to the Same domain on a new server, you will be able to migrate a website from one server to another using the same domain name. This option is designed to help you switch the website from one host to another easily.
Enter your temporary URL or IP, and click on the Test URL Button. After that, the process is the same like Cloning to a New Website.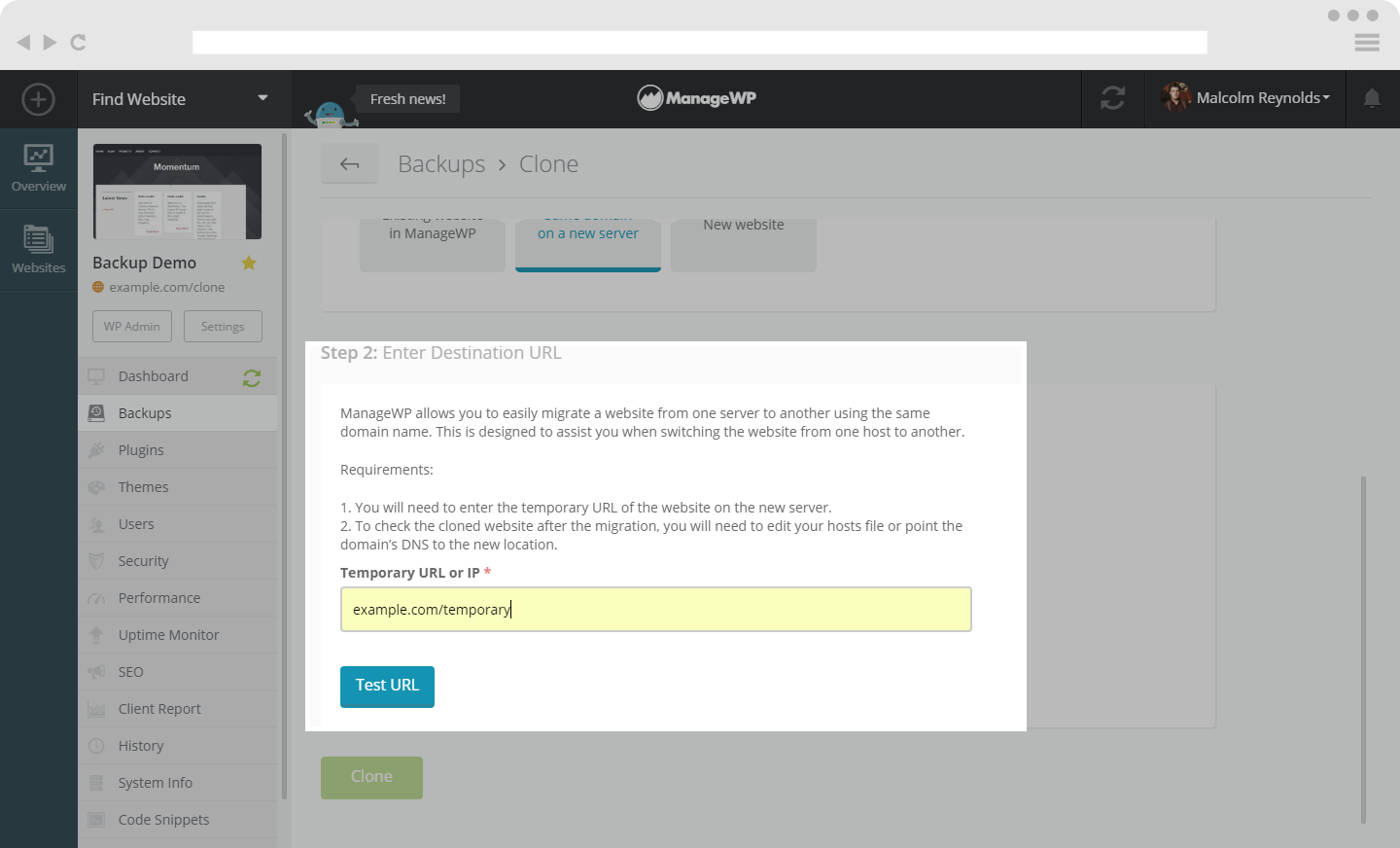 Here is an example of what it looks like after successfully performing a clone.