Download a backup
You can download a backup to your computer when premium Backup tool is enabled on your website.
To download a backup, go to your Websites screen, hover over a website and click View Backups.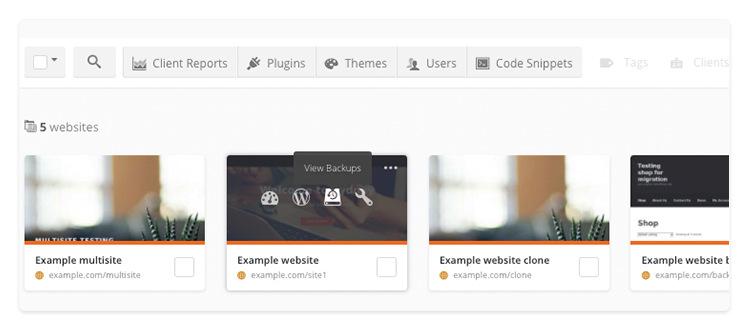 Select the date of the backup in the calendar on the left-hand side. If you created several backups on that day, select the exact backup below the calendar.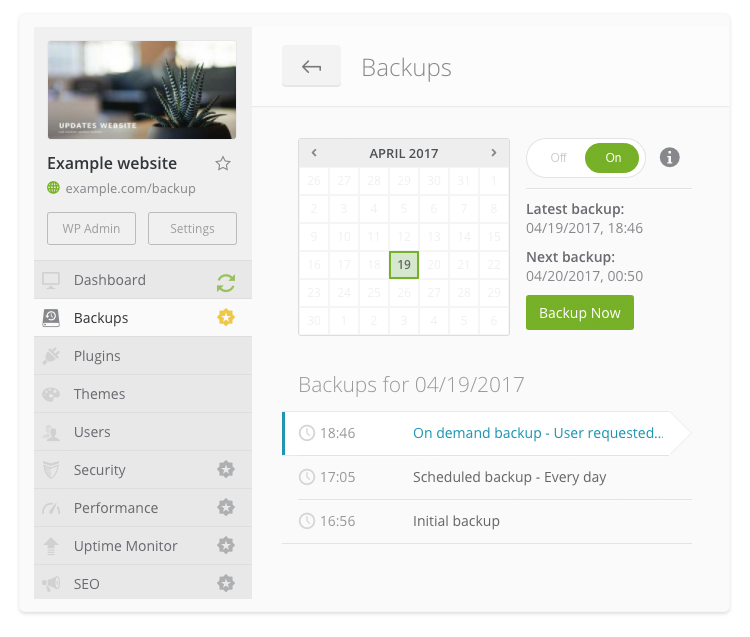 Click Download in Overview section on the right-hand side and your archive will start generating automatically. Duration of this process depends on archive's size.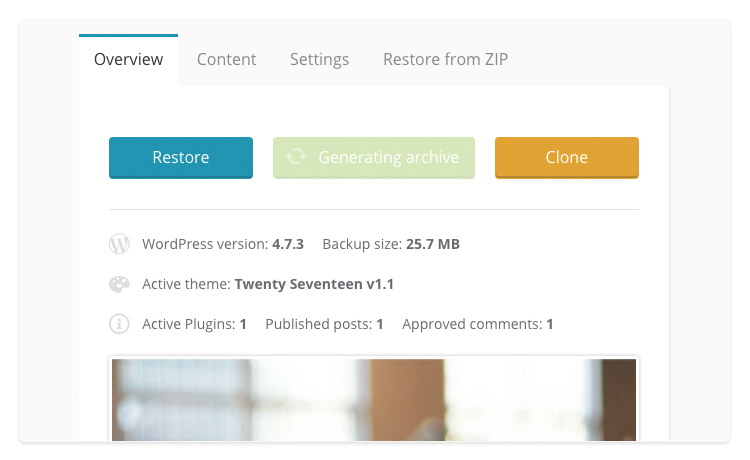 When backup archive is ready for download, you will receive a notification in the top-right corner and Download will become Download Now.
Click Download in the pop-up notification or click Download Now on your Backups screen and download process will start automatically.
October 7, 2017