How to Backup Your WordPress Website
Backing up your websites is an important part of managing your websites, and ManageWP makes that job a whole lot easier. Having a good backup process in place helps you keep your website secured.
In this article
How to Find the Backup Tool
You can find the Backup Tool, either by selecting a Website, hovering over it and clicking on View Backups.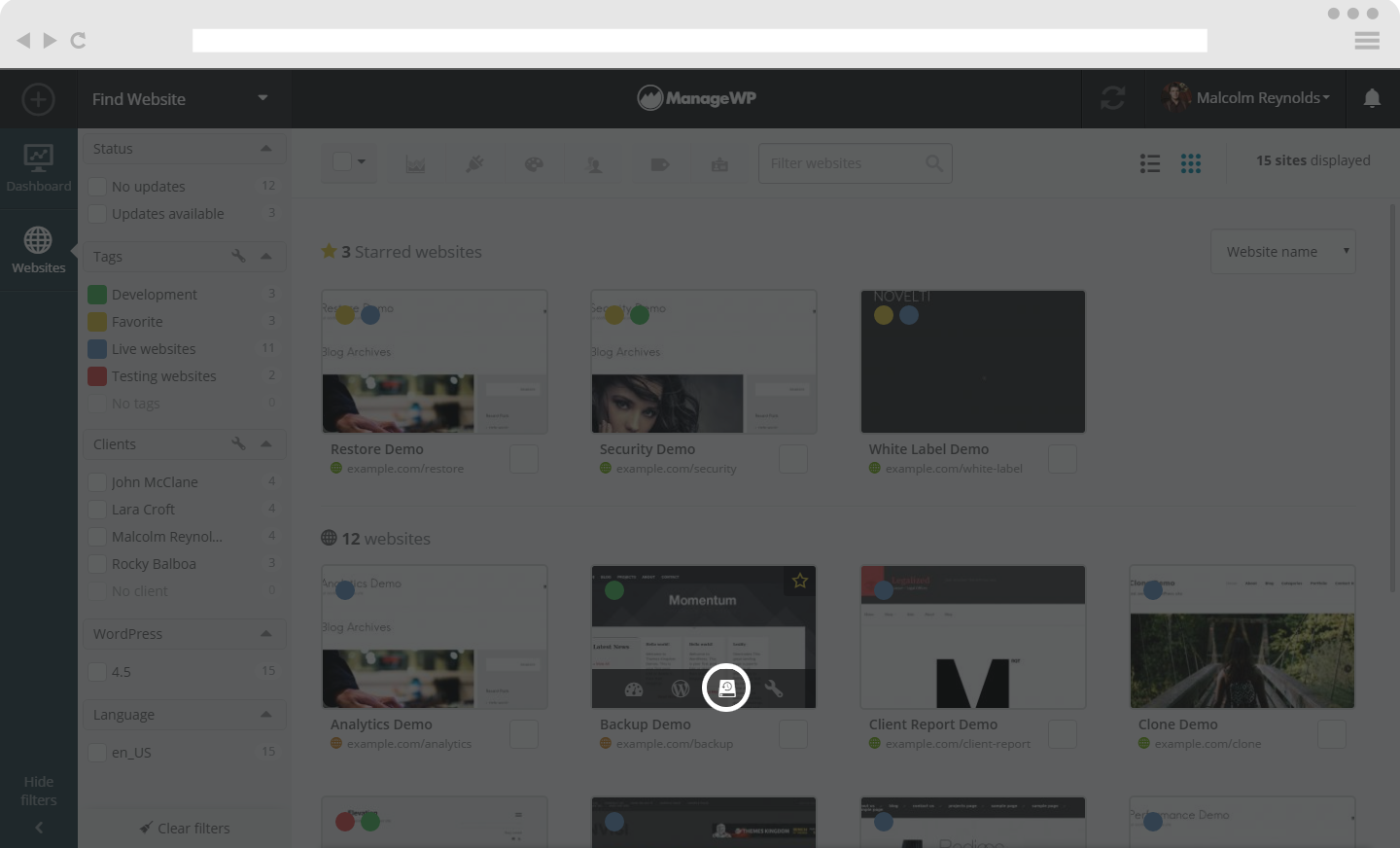 Or, by clicking on an individual website that takes you to the website dashboard. On the left hand side you can see a list of options, there you can select Backups.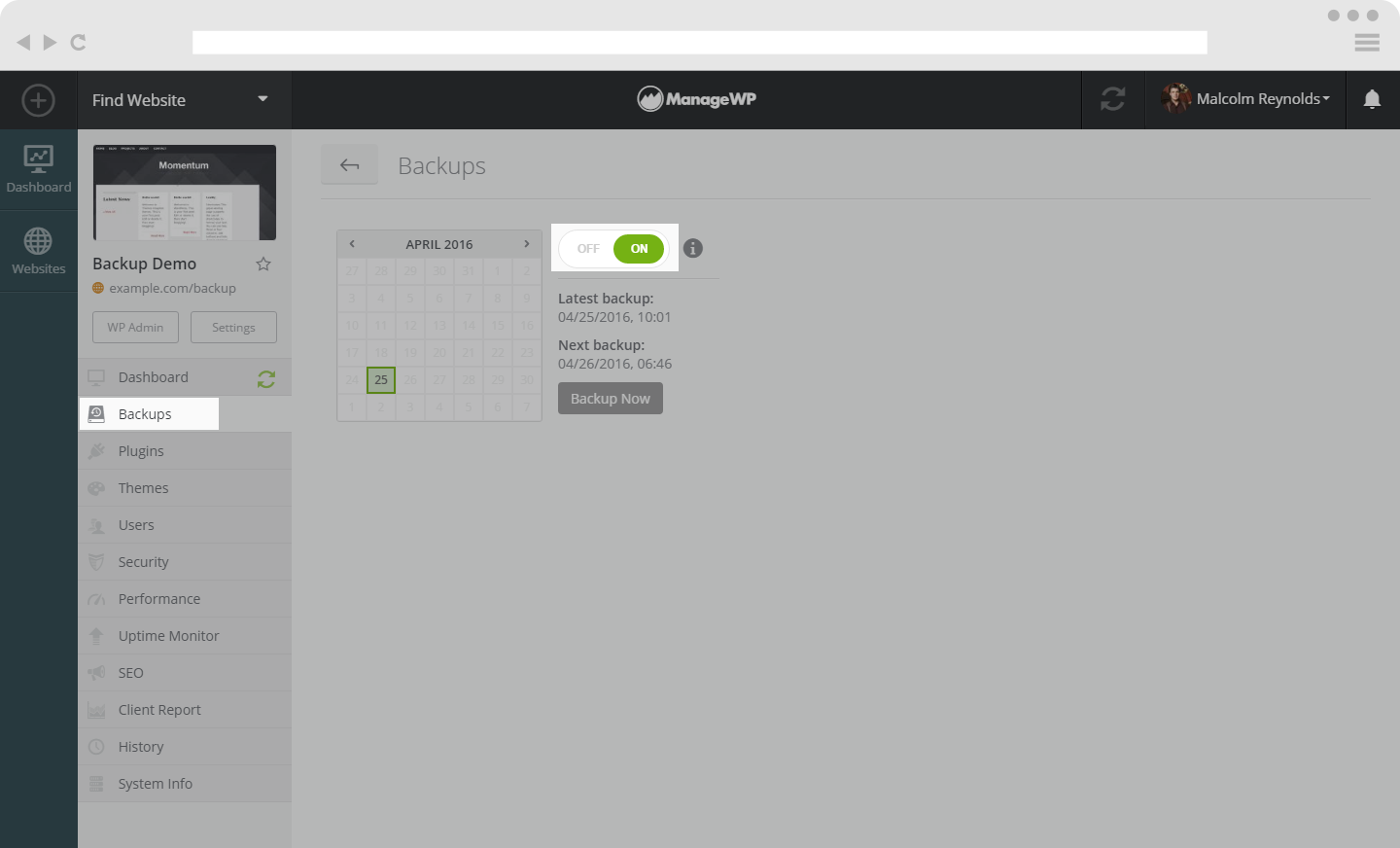 When you turn on your Backup for the first time, you will be asked if you want your Backups to be saved on our Amazon S3 EU or US storage. This gives you the choice of your Amazon S3 Storage – you can choose to have all of your websites stored either in the US or EU, or you can mix and match and have some in the US while others in the EU.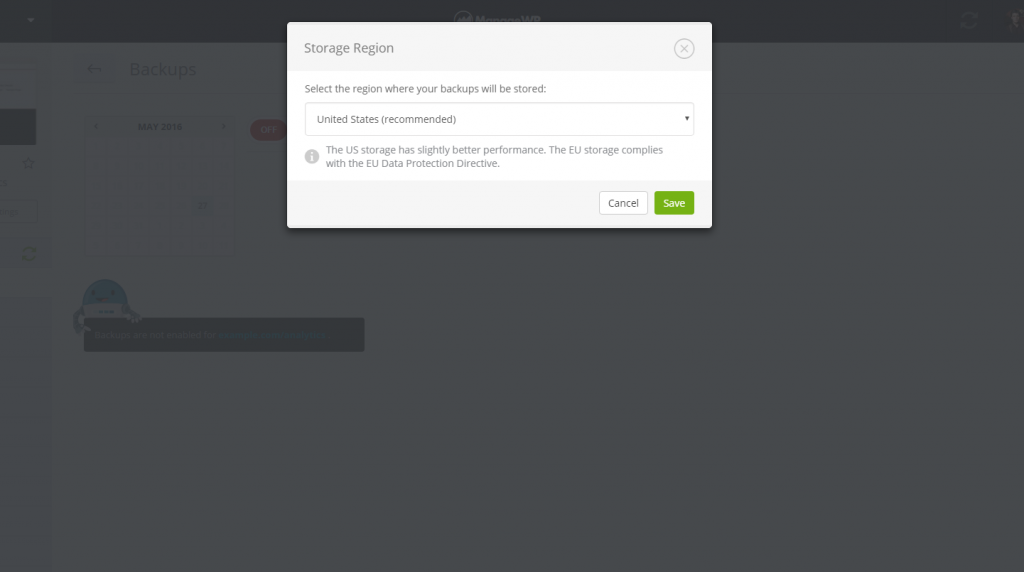 Also, you can reach Backups by selecting an individual website and from there you can view Backups from the website dashboard.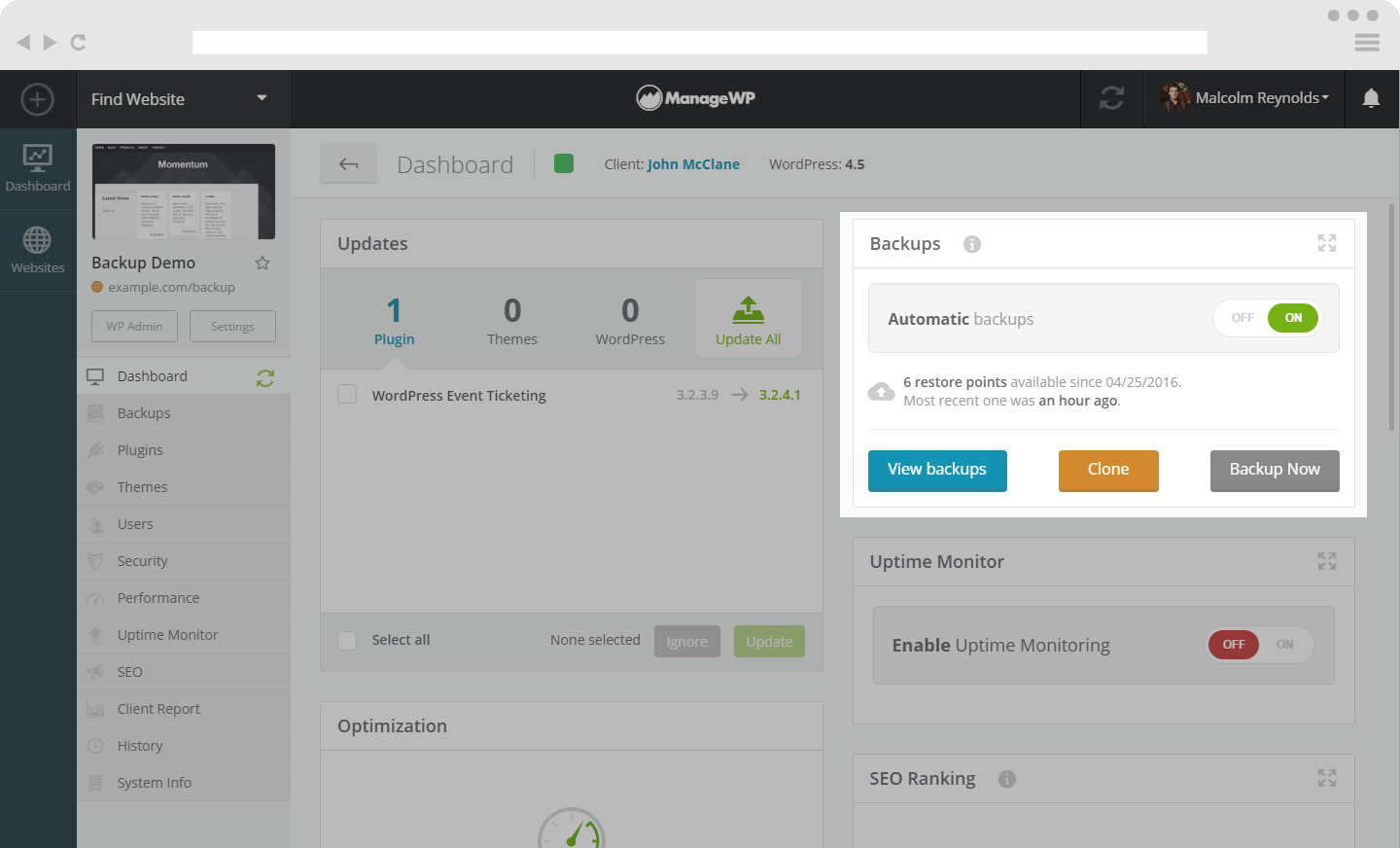 How to Backup Your Website
Now it is easier than ever to Backup your website. Once you have found the Backup Tool, you need to turn it on, by dragging the switch from Off to On.
When this is done, ManageWP will go ahead and perform Backups. You will see the progress being made – when the next one will be ready.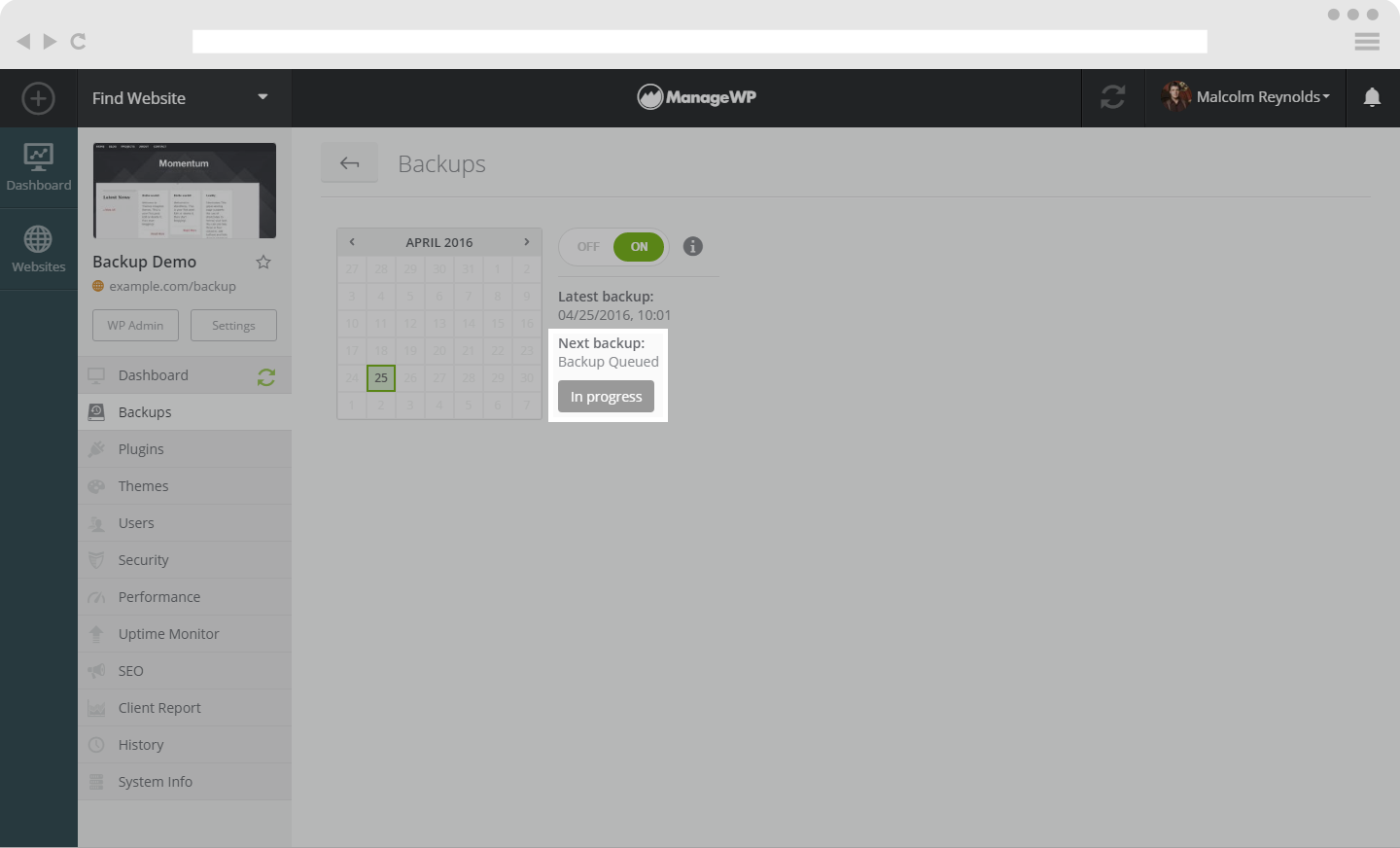 How to Manage Your Backups
There are options available to you when it comes to managing your Backups.

In the Overview section you are able to Restore, Download and Clone your Backup.
N.B. If you download your Backups, make sure to pay attention to the Notification Icon, here you must click once more on Download.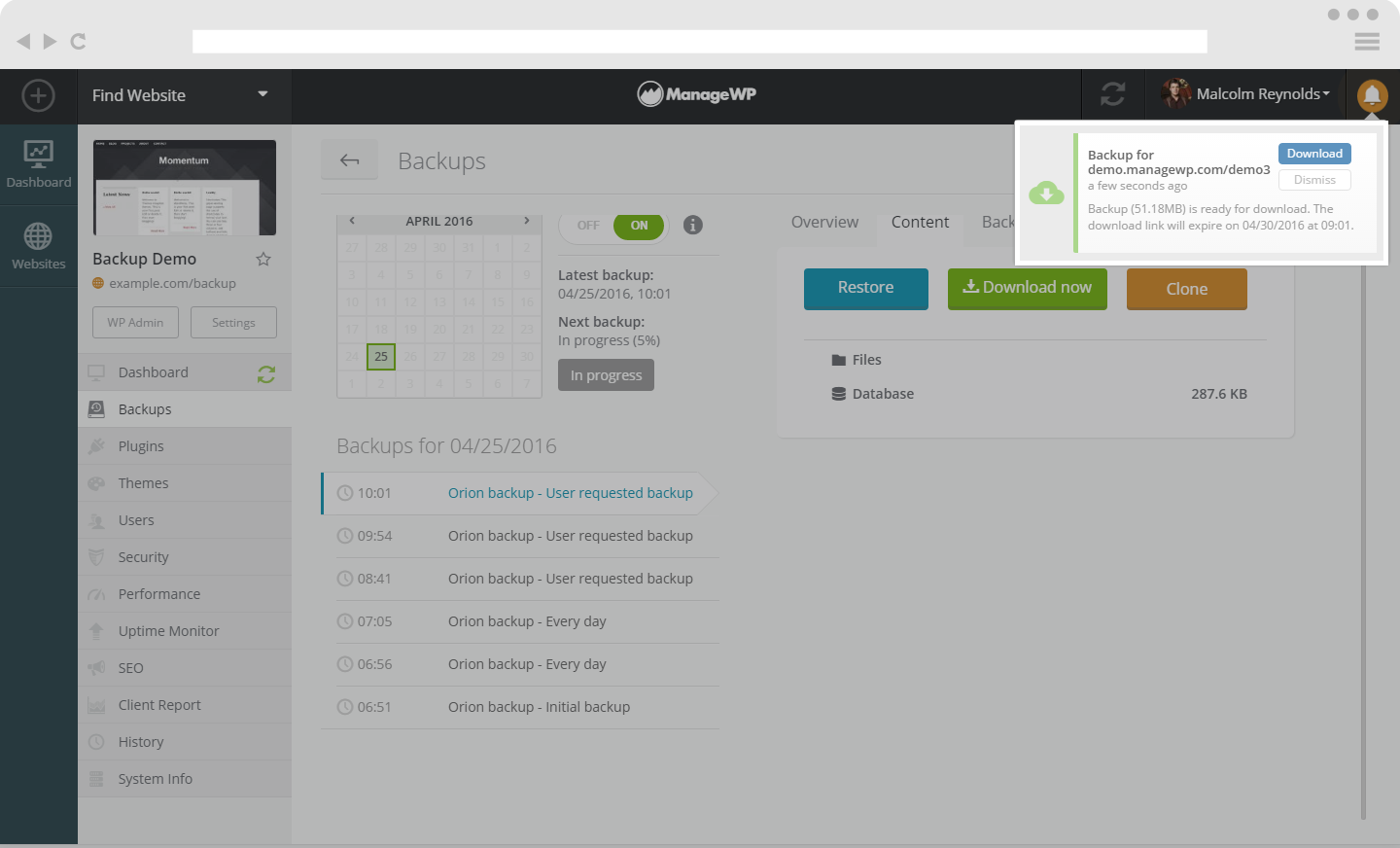 The Content Option allows you to view the contents of your Backups. You can view individual files and folders, as well as the database.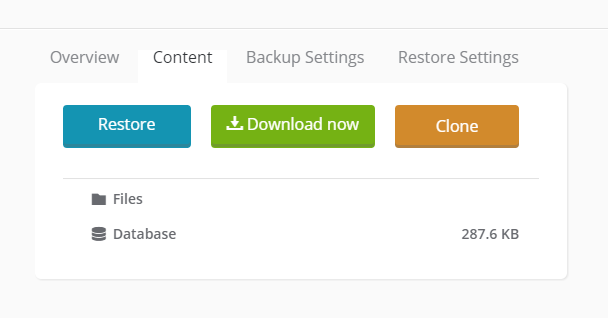 Under Backup Settings you are able to adjust how often your Backups are performed.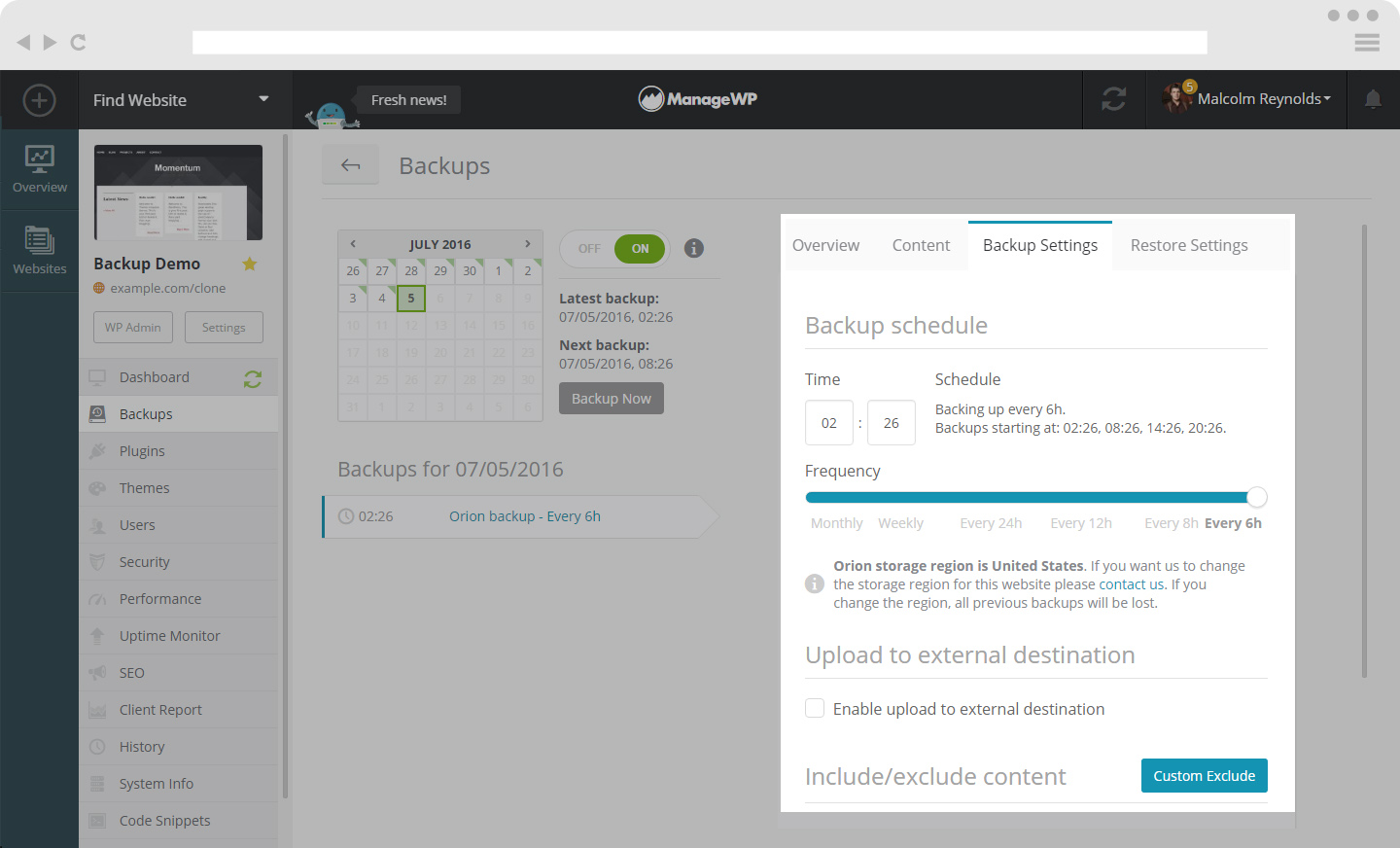 How to Upload your Backups to an External Destination
If you want you can also set your backups to Upload to external destination.Under this option you can see to which connected external destination you want your backup to upload and on which day of the week.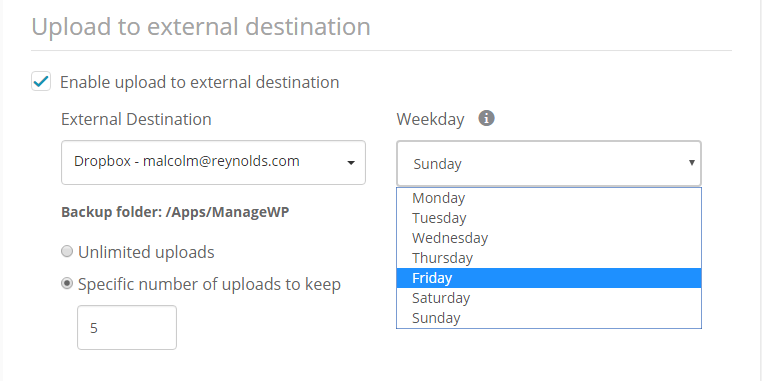 How to Include/Exclude Content from your Backups
Include/exclude content option gives you the ability to include or exclude some files or folders from your backups. You just need to click on the file you want to exclude or include.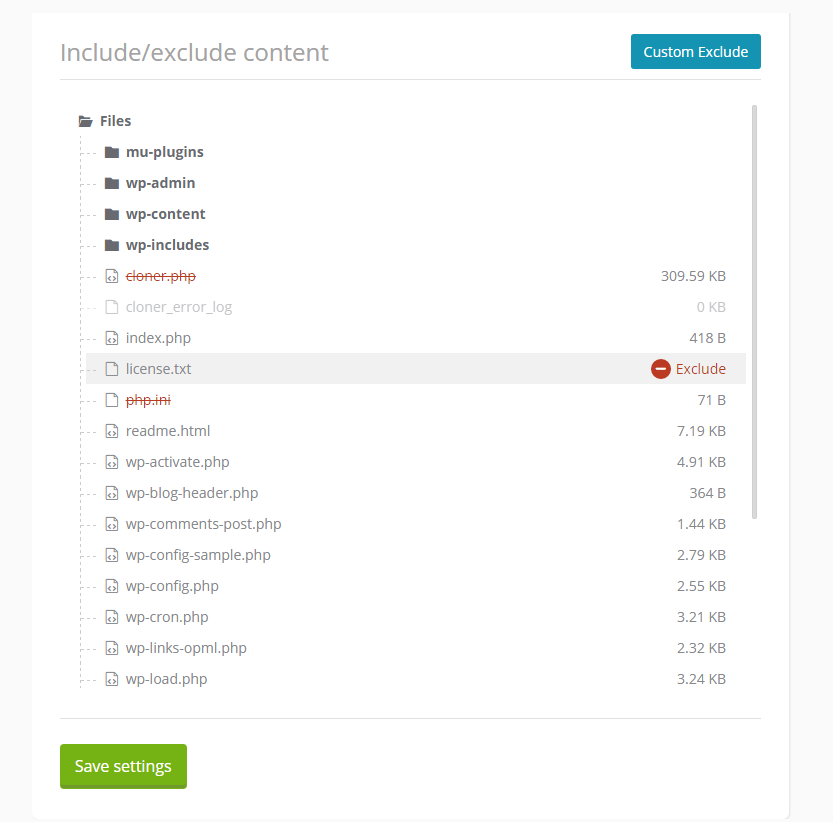 Restore Settings allows you to restore your Backups with FTP credentials in case you need them. Make sure you have all of the details needed to perform this function.