Include/Exclude files and tables from backups
You can include files and tables in backups if something that you need is not included by default, or exclude them if there is something that you don't want to keep in your backups.
To do that, go to your Websites screen, hover over a website and click View Backups.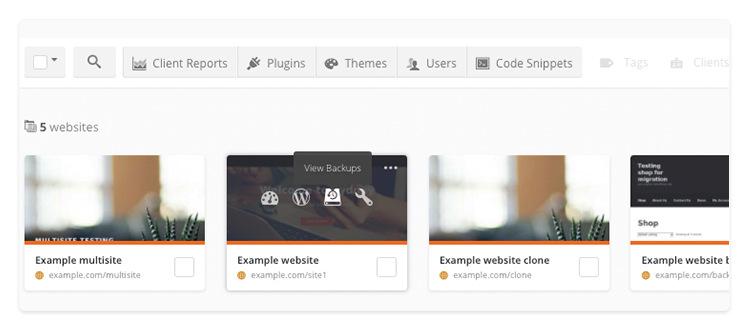 Click Settings on the right-hand side and then click Include/exclude content.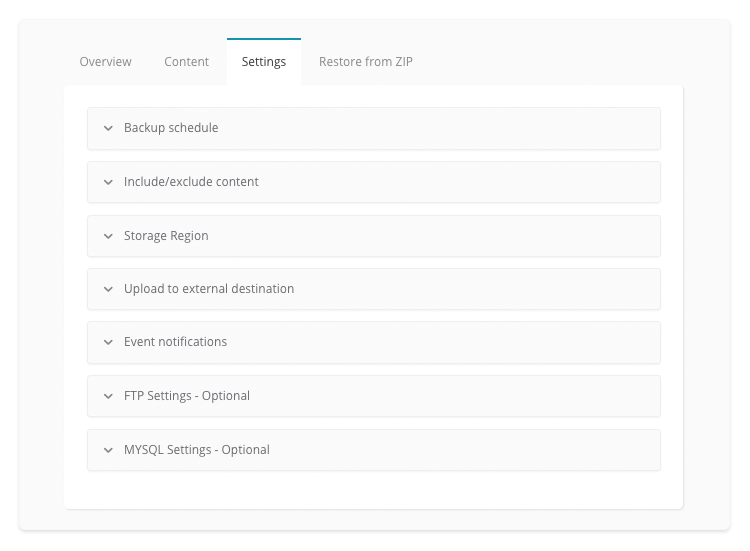 To exclude a file or table, hover over it and click Add to Exclude list to add it to the list. Once you're done, click Exclude Selected and confirm your selection. Please note that excluded files and tables will be removed from all previous backups and will appear in red and crossed out.
To include excluded file or table, hover over it and click Include.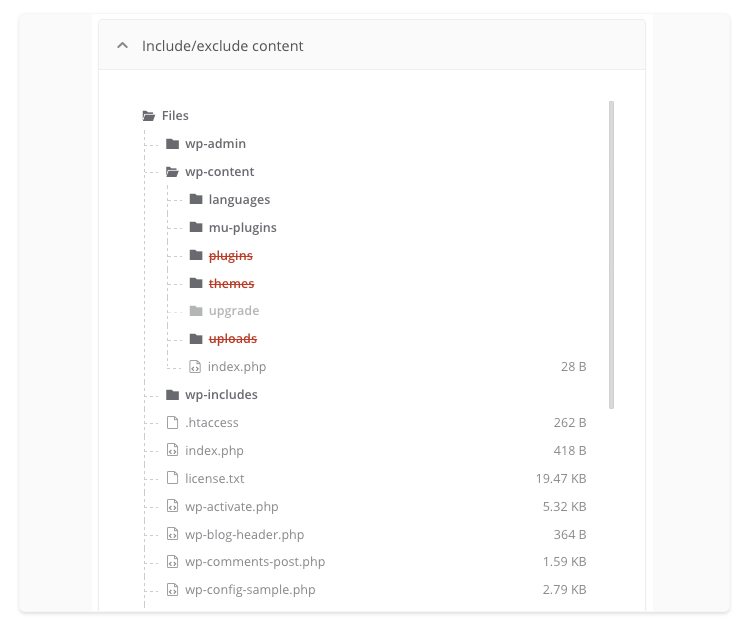 Include non-standard tables in the backup
By default, all of the tables that have the prefix (wp_) defined in your wp-config.php file are included to the initial backup. If you have some of them with a different prefix, once the initial backup finishes the system will automatically detect your non-standard database tables and and you'll be prompted whether you'd like to include those tables to the backups as well.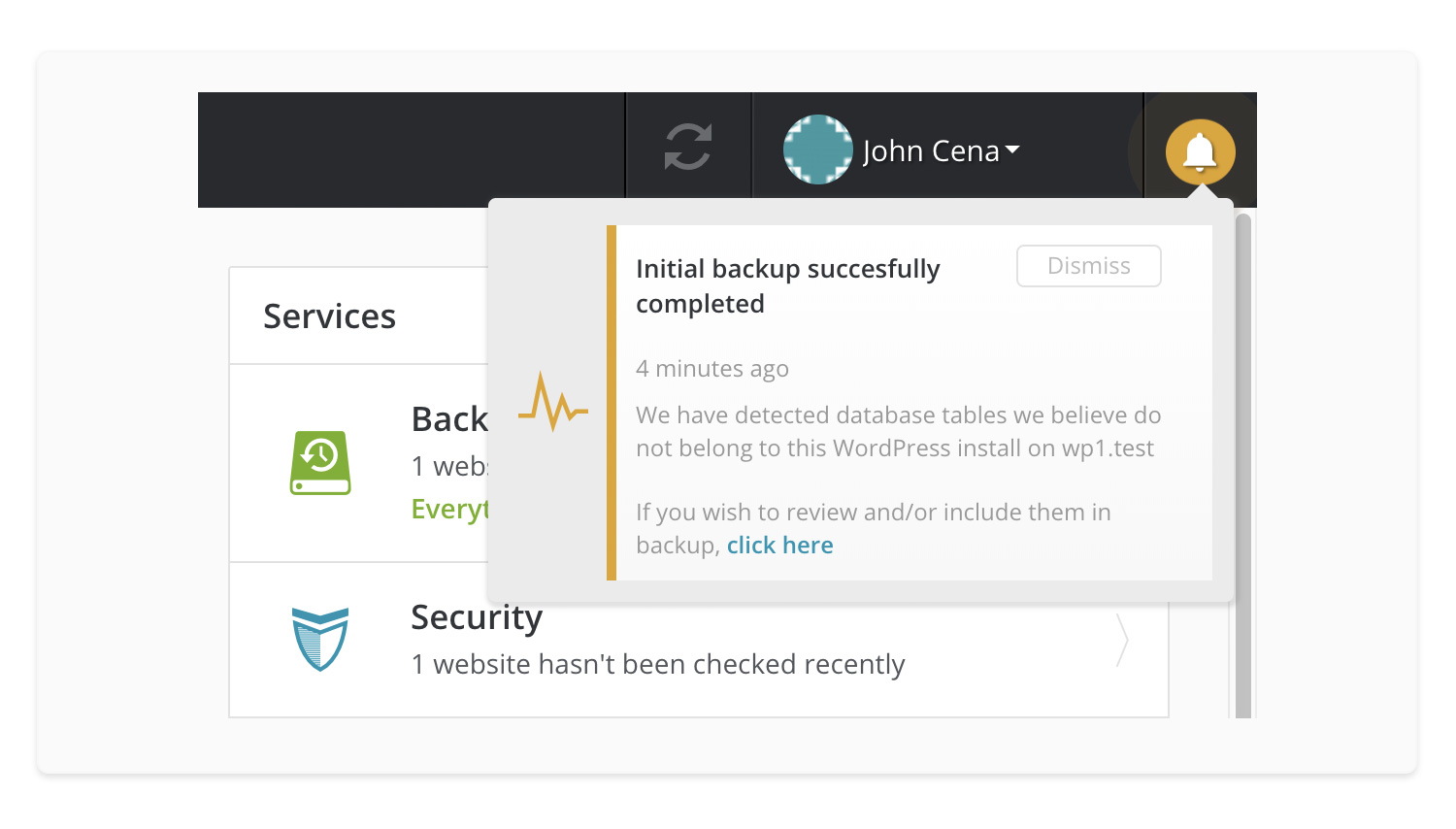 If you choose "Yes" – it will include all additional tables and they will automatically be added to all future backups for this website.
If you choose "No, I'll do it myself" the tables will not be added to the default backup list and you will be able to manually include them later on.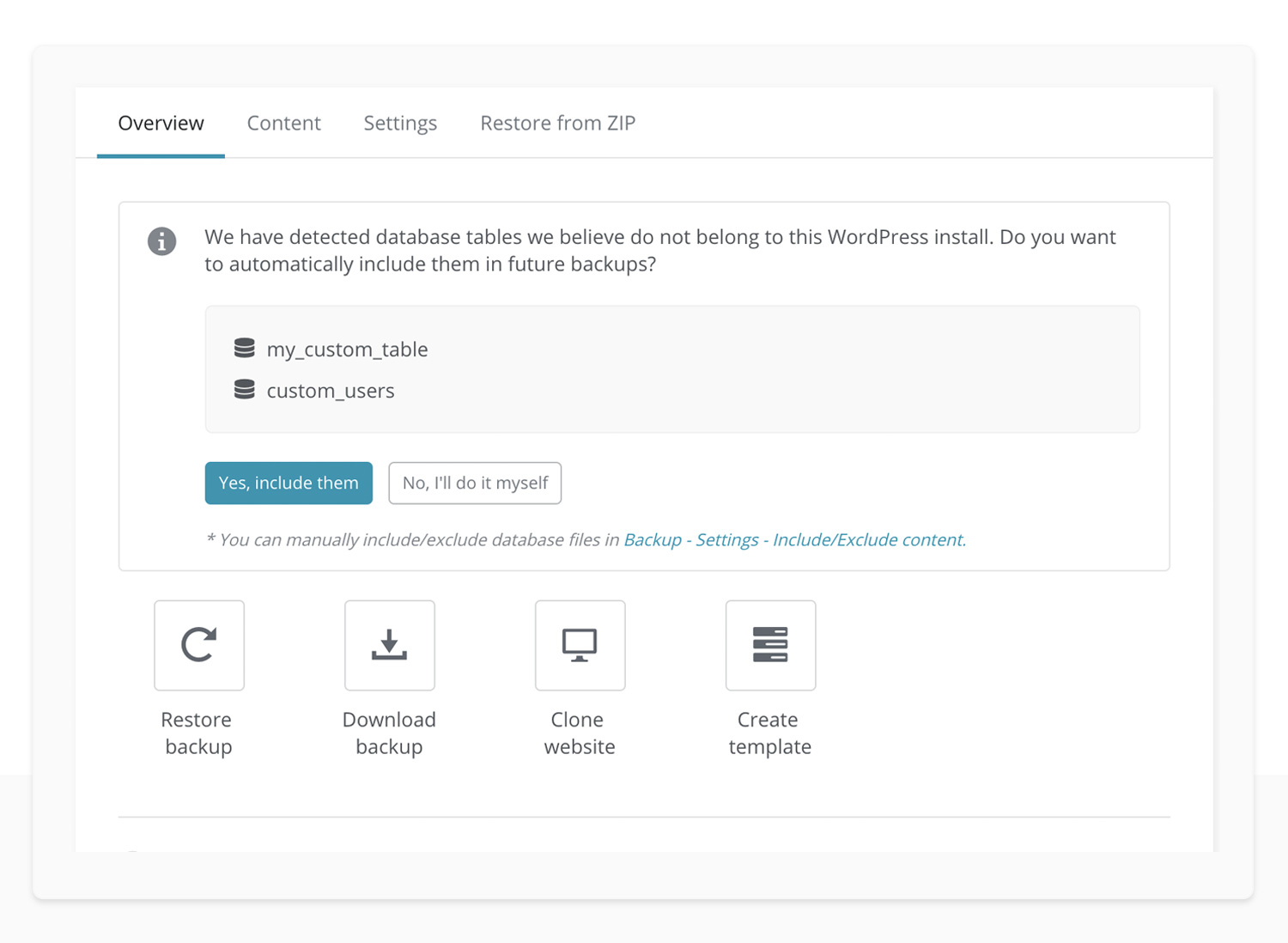 October 7, 2017