Restore my website with FTP
If you receive an error message when trying to restore a website, it's possible that we can't communicate with the Worker plugin. In this case, you can try to restore the site through FTP, by adding FTP information in Backup settings.
Go to your Websites screen, hover over a website and click View Backups.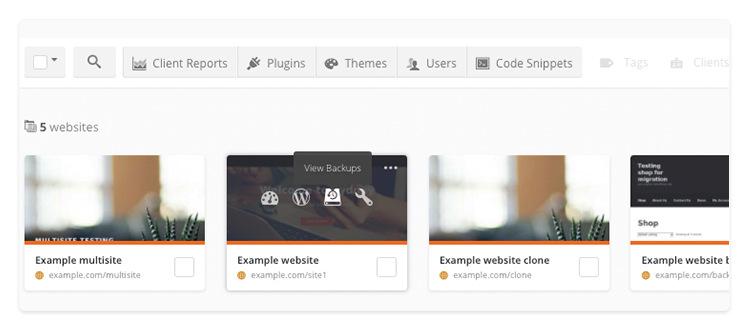 Click Settings on the right-hand side and then click FTP Settings – Optional.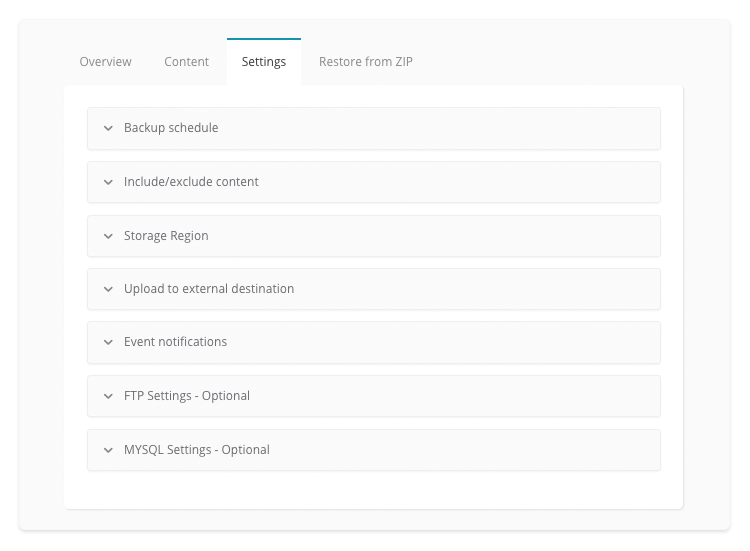 Enter FTP host, username, password and website directory path. If the FTP user is pointed to the folder where the website is installed, you should leave forward slash as a directory path.
Click Test connection. After the successful test, click Save settings.
October 7, 2017