Restore from a ZIP file
You can restore a website using a ZIP file that contains a backup created in ManageWP.
To do that, go to your Websites screen, hover over a website and click View Backups.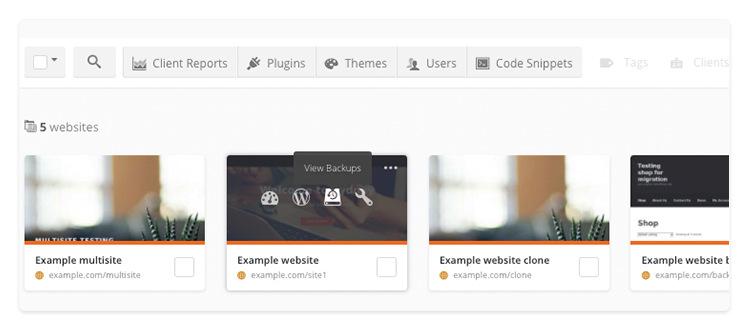 Click Restore from ZIP on the right-hand side.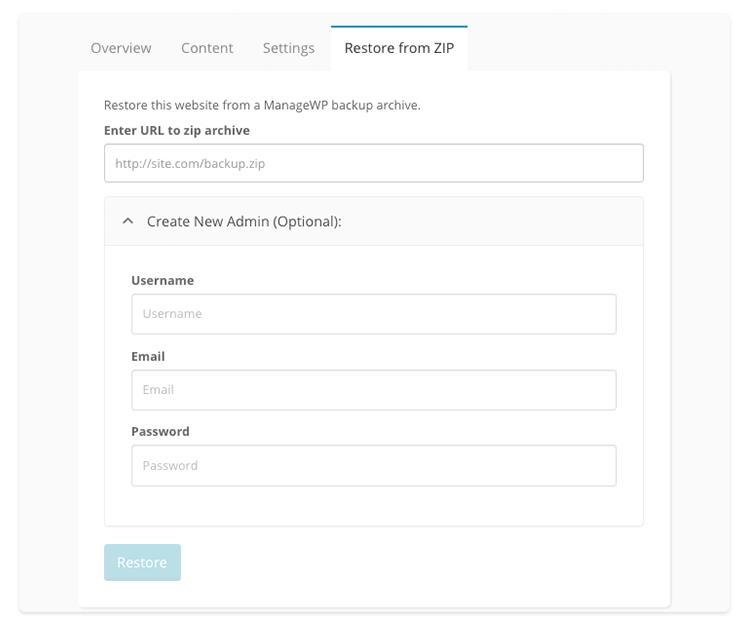 In Enter URL to zip archive field enter a direct download link to your backup. To create a new admin user on your website during the restore process, fill in Create New Admin section.
If your backup is uploaded to Dropbox, you need to change the end of the URL from dl=0 to dl=1. That way, you will create a direct download link that can be used for the restore process.
October 7, 2017