How to restore your WordPress website from backup
Restoring your websites is an important part of managing your websites, and it's very easy to do with ManageWP. This feature is a part of our Backup tool, and you can use it when you need to restore your settings and files that you have on your backup.
In this article
How to find the Restore feature
In order to find your Restore feature, hover over the website you want to restore and click on the View Backups button.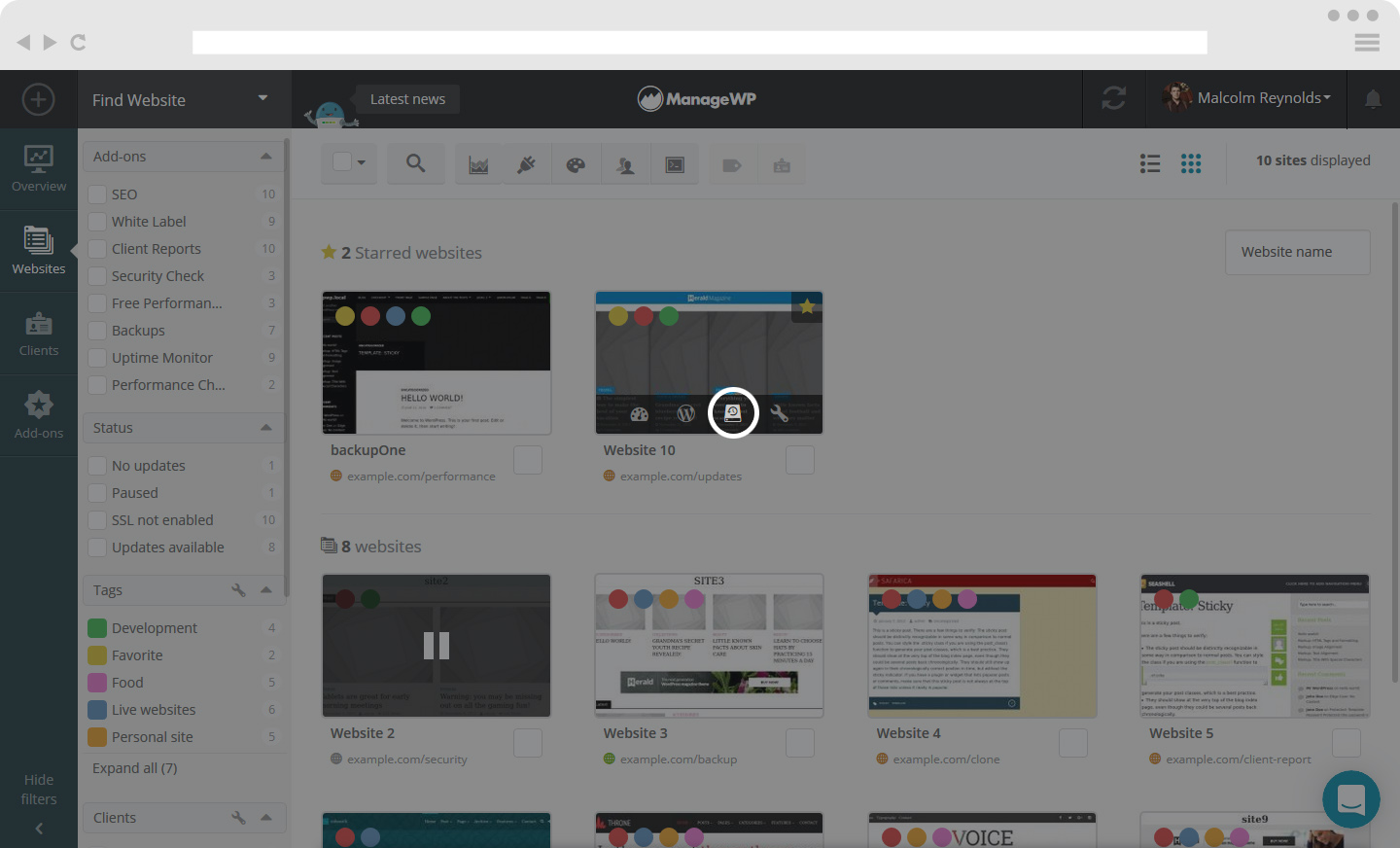 You can also click on the website you wish to restore, on the left hand side you will see a set of options, click on Backups.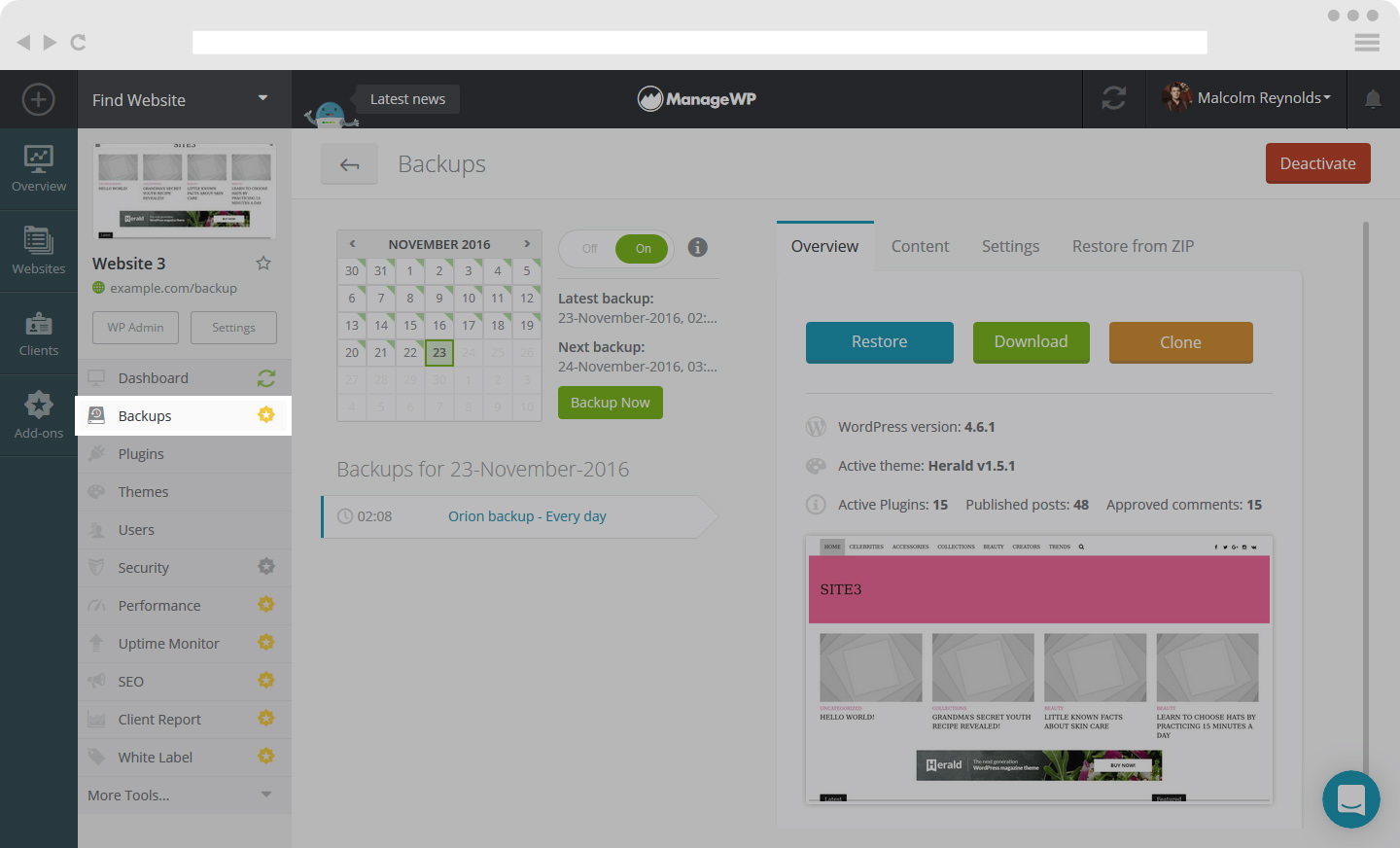 How to use the Restore feature
On the following screen you can see the calendar with your backups. Choose a date of the backup which you want to restore from.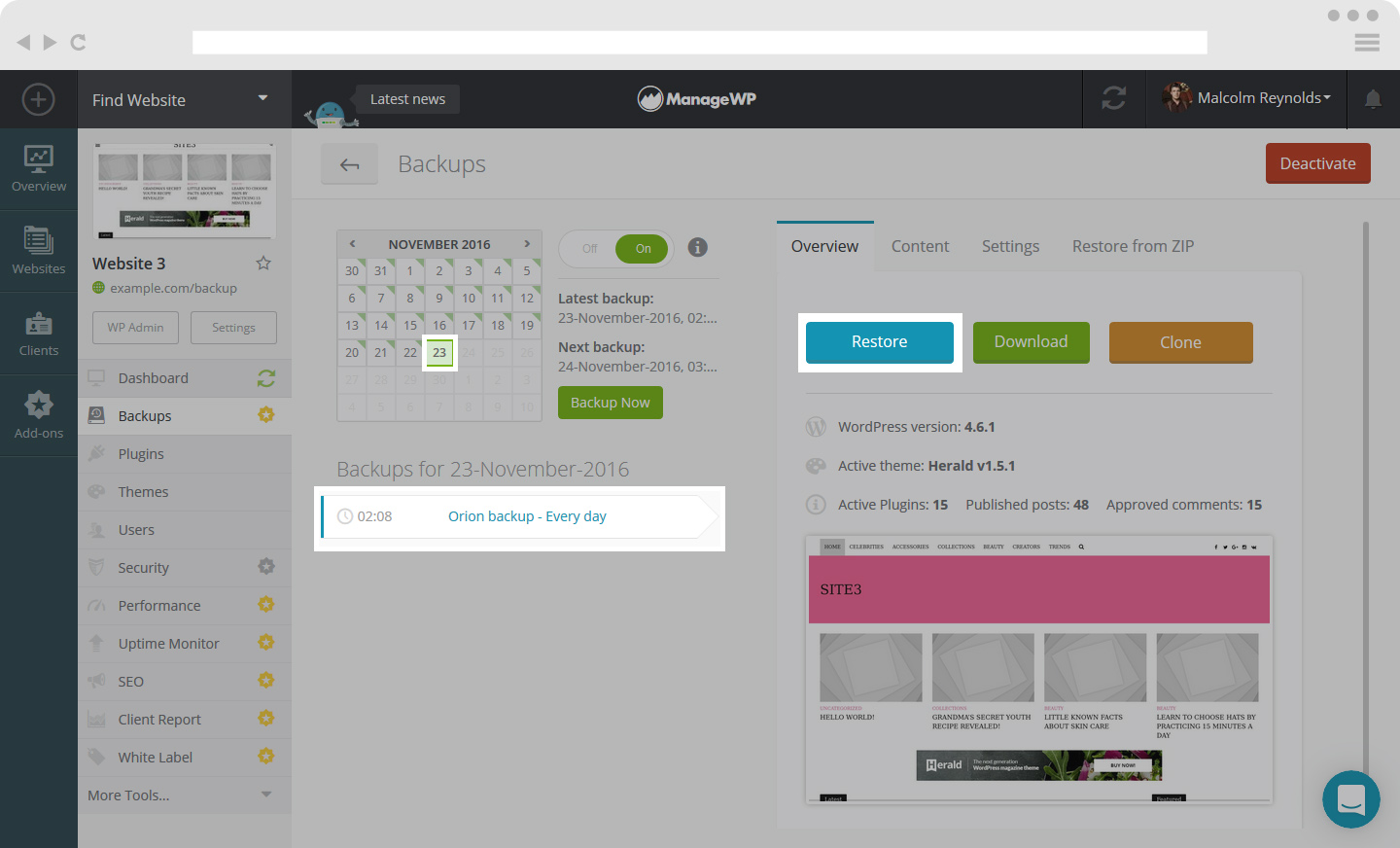 On the screen you will see all of the backups you have. Select the one you want to restore, and click on the Restore button.
You will get the following message.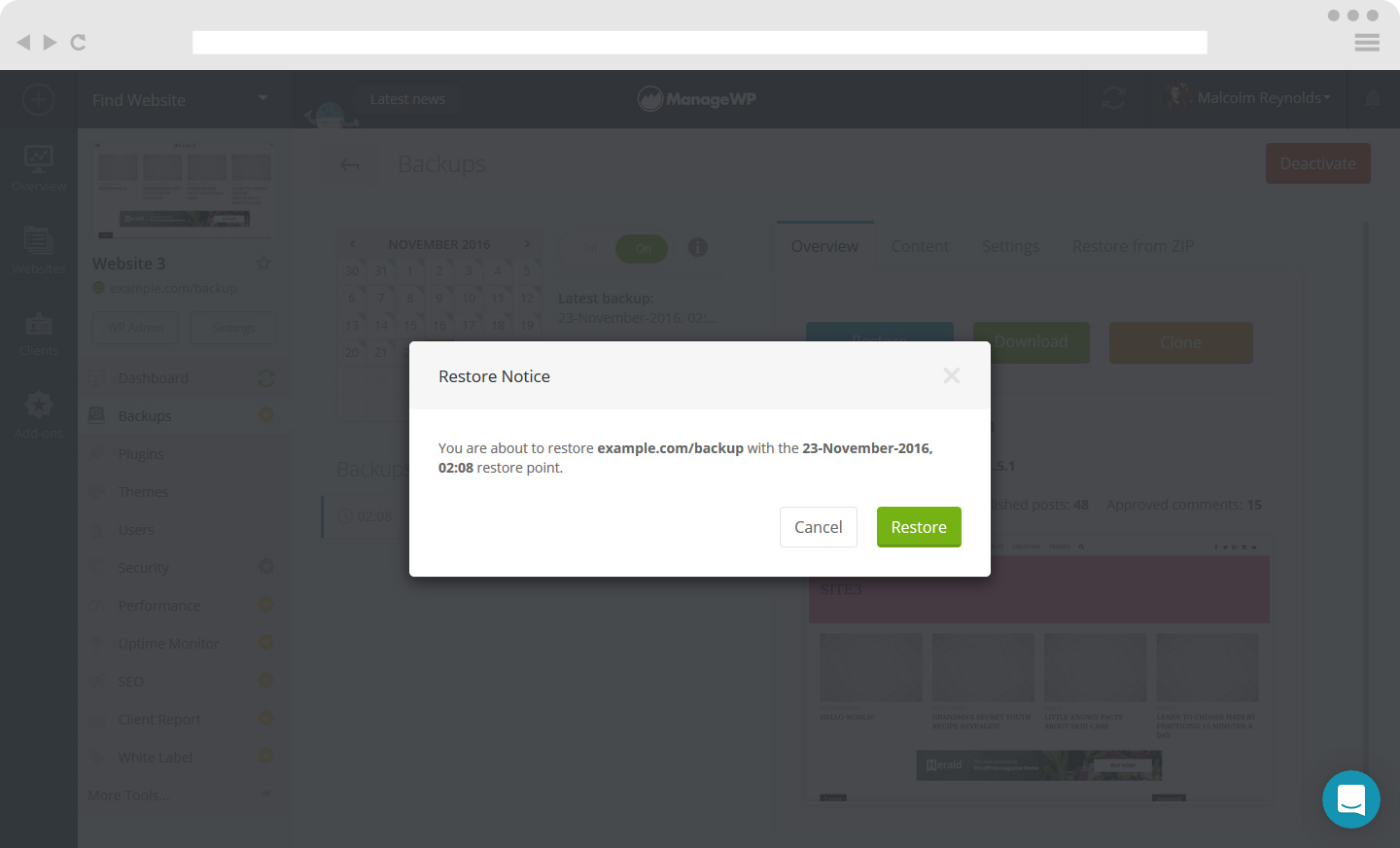 After confirming, you will see the Restore progress bar.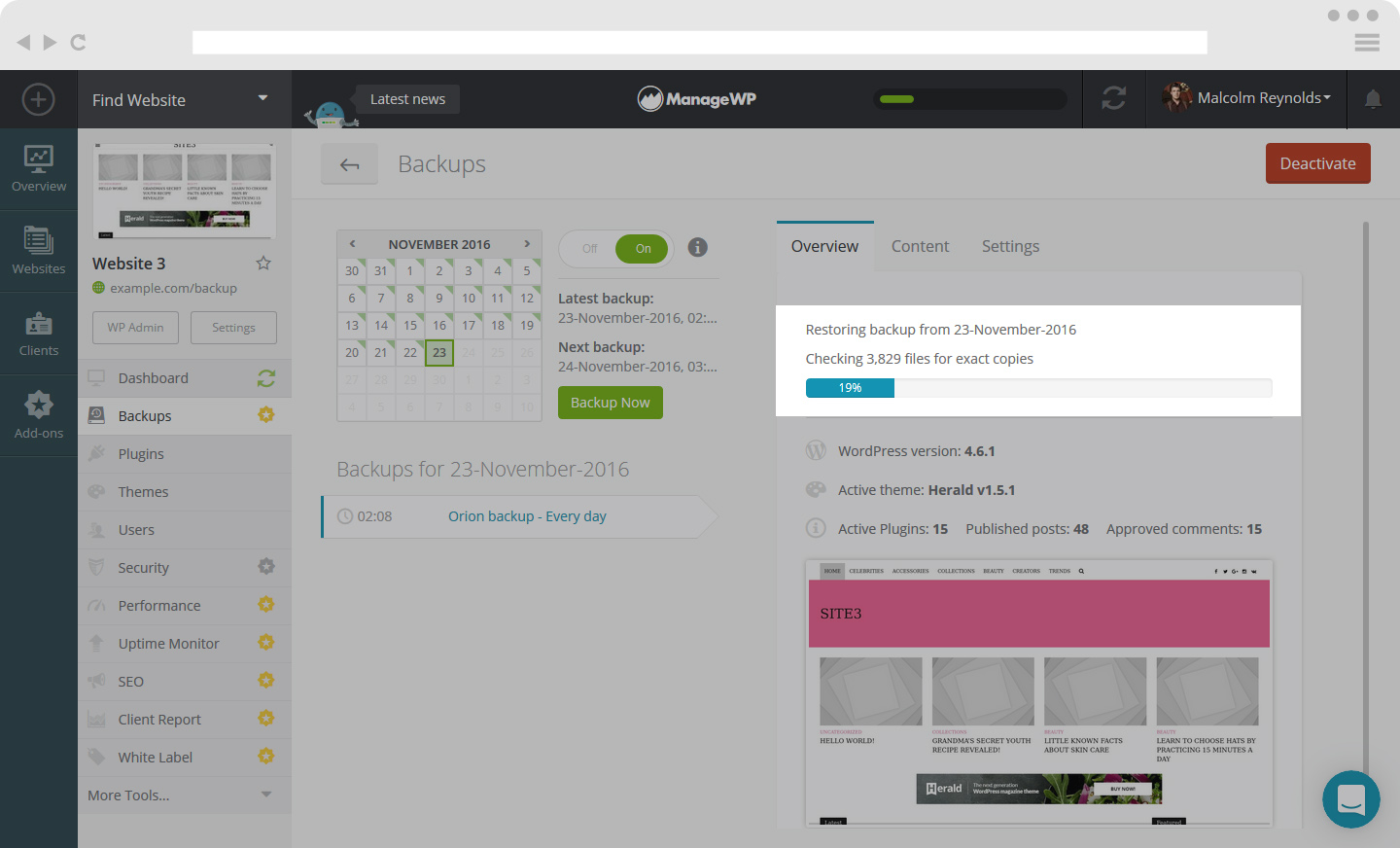 And, when the Restore process is done, you will see the screen below, with the message "Website restored successfully", and a link to your site so you can see the changes.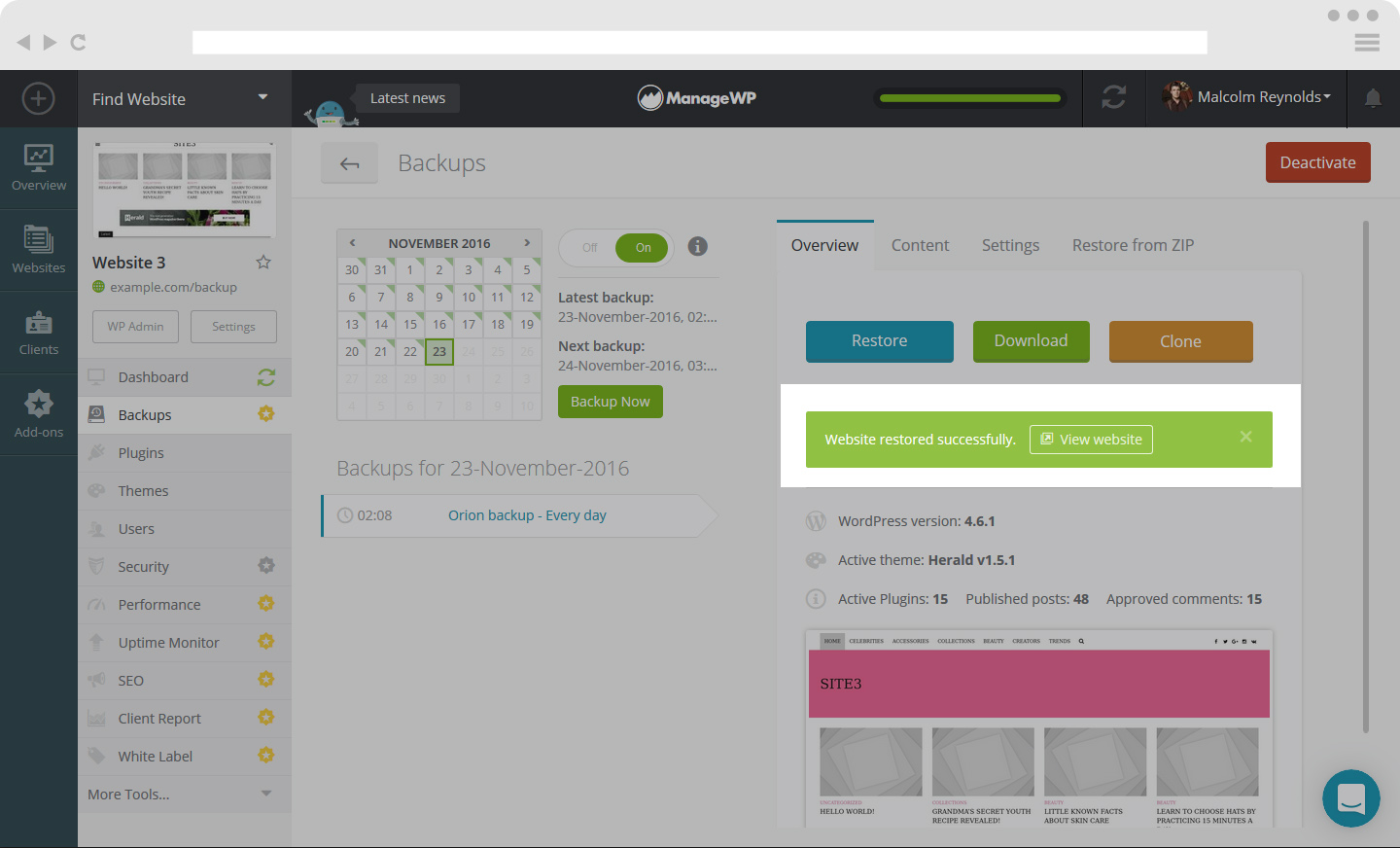 In case that your website is down or deleted, you have the option of entering your FTP credentials. This is useful in case you have to restore your website in these circumstances, you don't have to worry about it at that moment. You can find the FTP Settings in the Settings menu.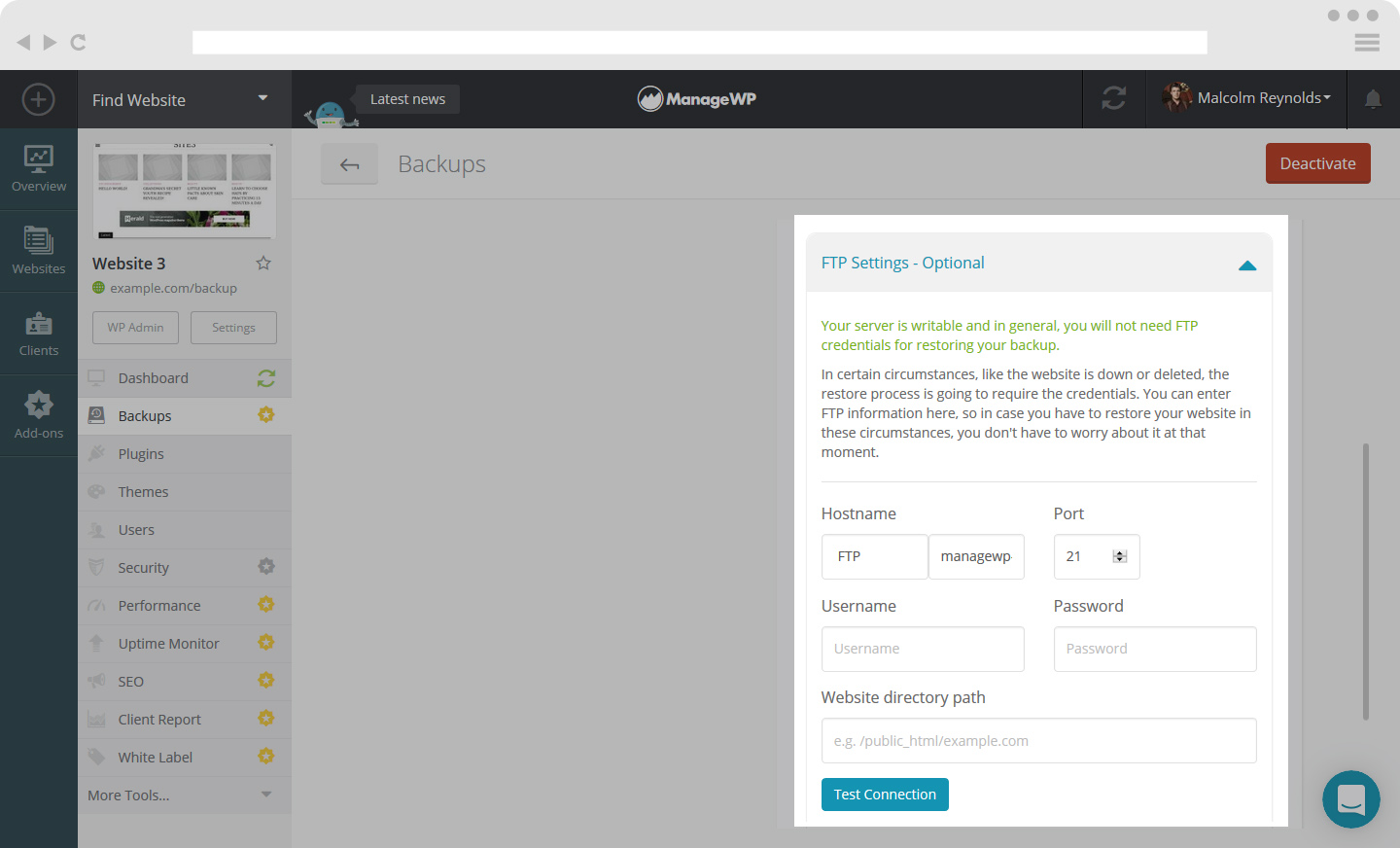 How to Restore from ZIP
If you want to use the ManageWP backup that is not visible in your dashboard you can use it with the option Restore from Zip. You have to upload that backup to some publicly visible URL and then enter that URL of your zip archive.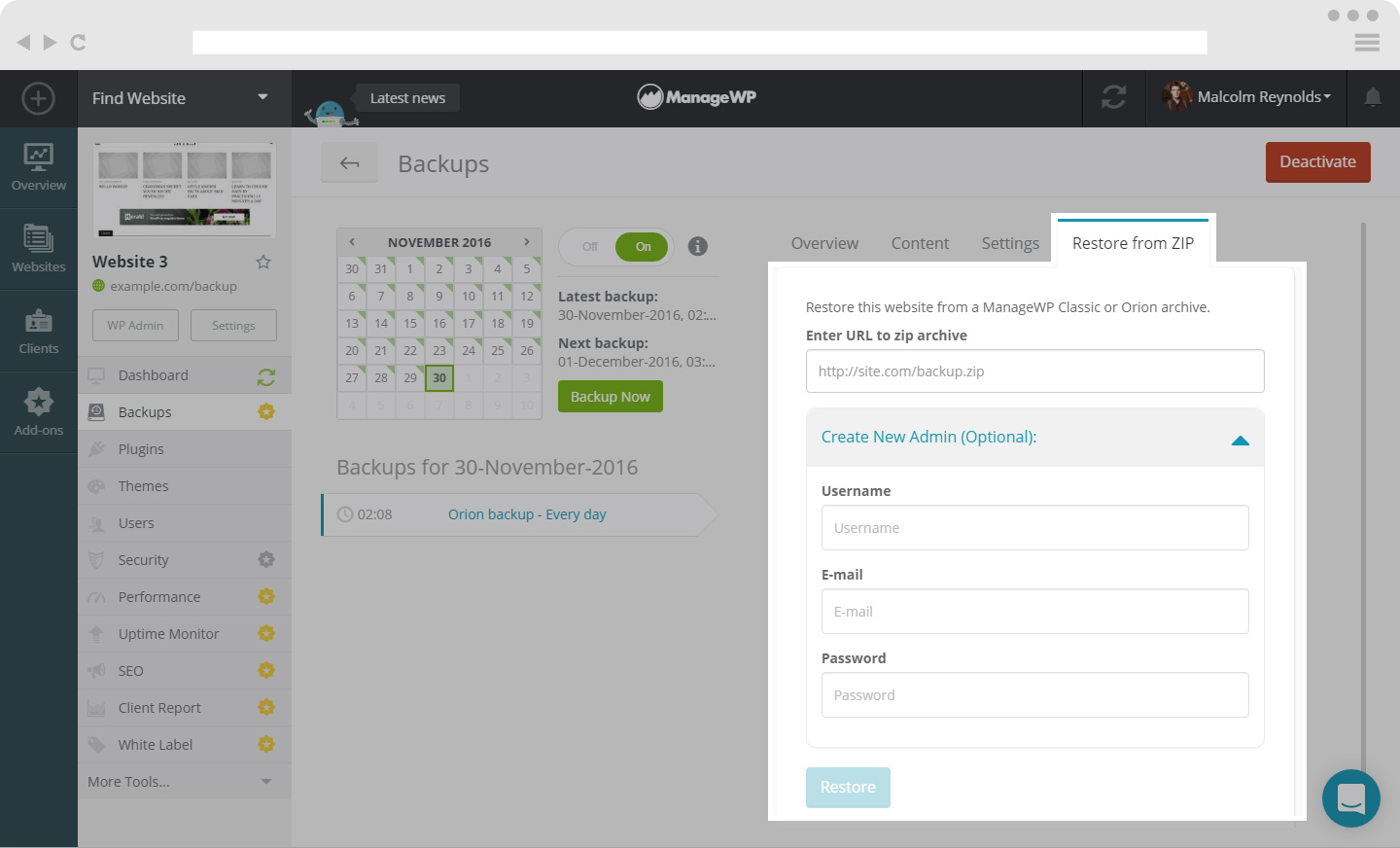 You can also create a New Admin in this process.