How to collaborate with your team and clients with our Collaborate tool
You would like to give access to your dashboard to your clients and team members, but you don't fell like giving your password, especially if you use it for other accounts as well. With the ManageWP Collaborate tool you can let your team members and clients access your ManageWP dashboard safely.
In this article
How to find your Collaborate tool
The Collaborate tool is located at the top menu of your ManageWP Dashboard when you click on your name for the log in details, on the dropdown click on Collaborate.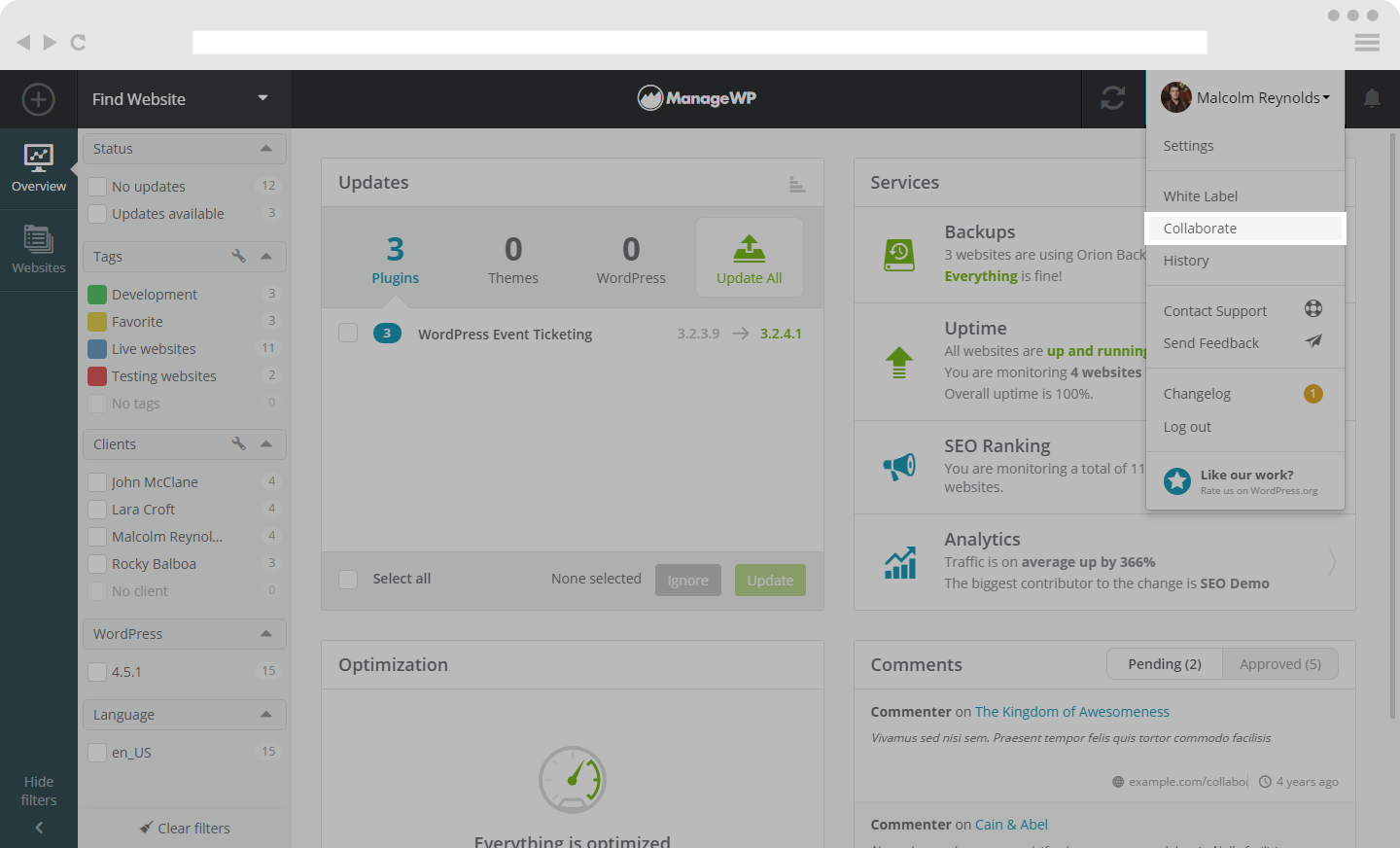 How to use your Collaborate tool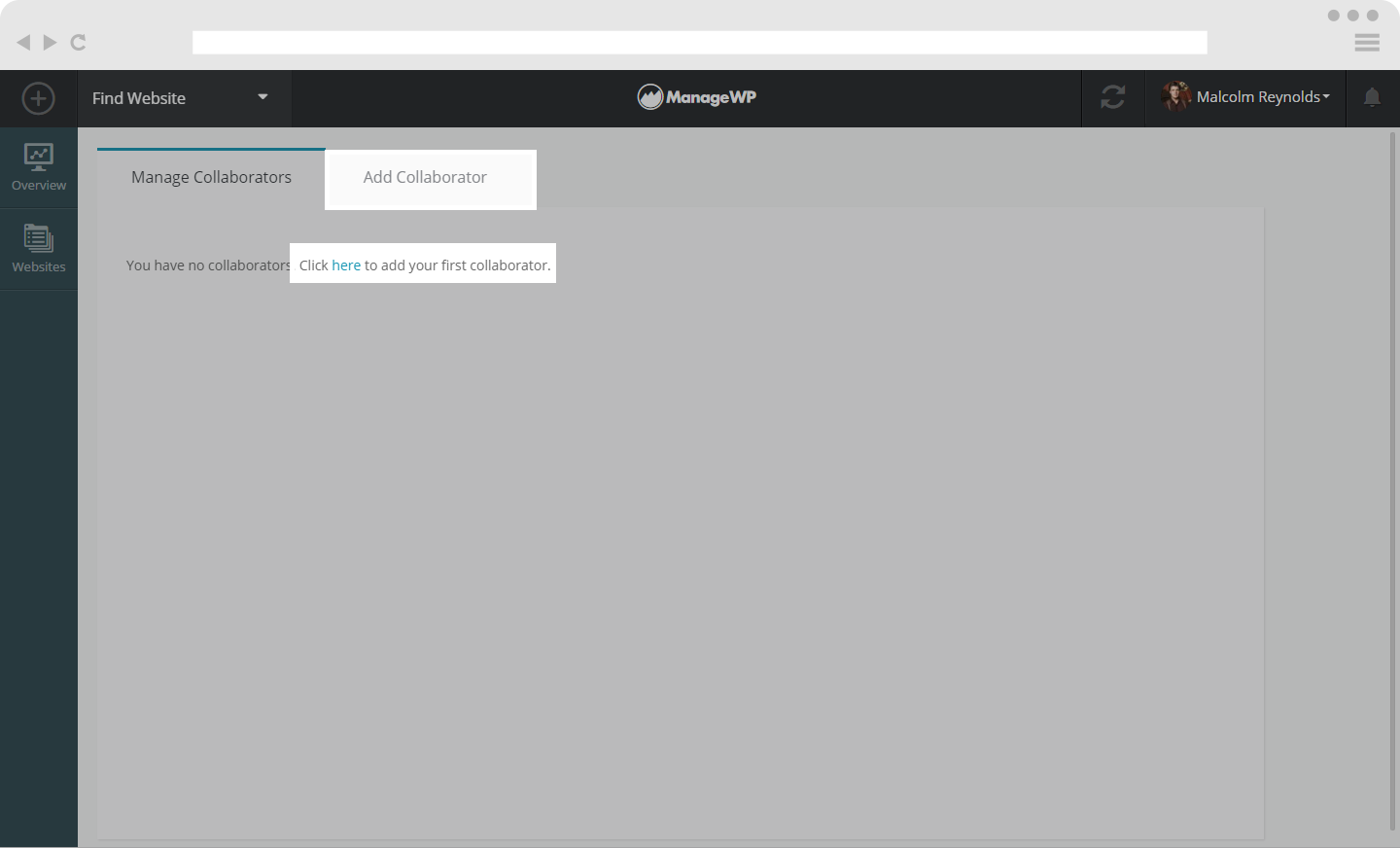 To add a collaborator to your dashboard, click on the Add Collaborator button.
In the Collaborate tool you can:
Choose the Access level you want to give your collaborator
Select the websites you want your collaborator to have access to
First of all, type the email of your Team member or Client. After that, select if you want to grant your collaborator full access to your websites, or read only access. Then you can choose if you want to grant previously selected access to all of your websites or just to a few of your websites. Websites are categorised by tags and clients. You can see two various examples on the following screens.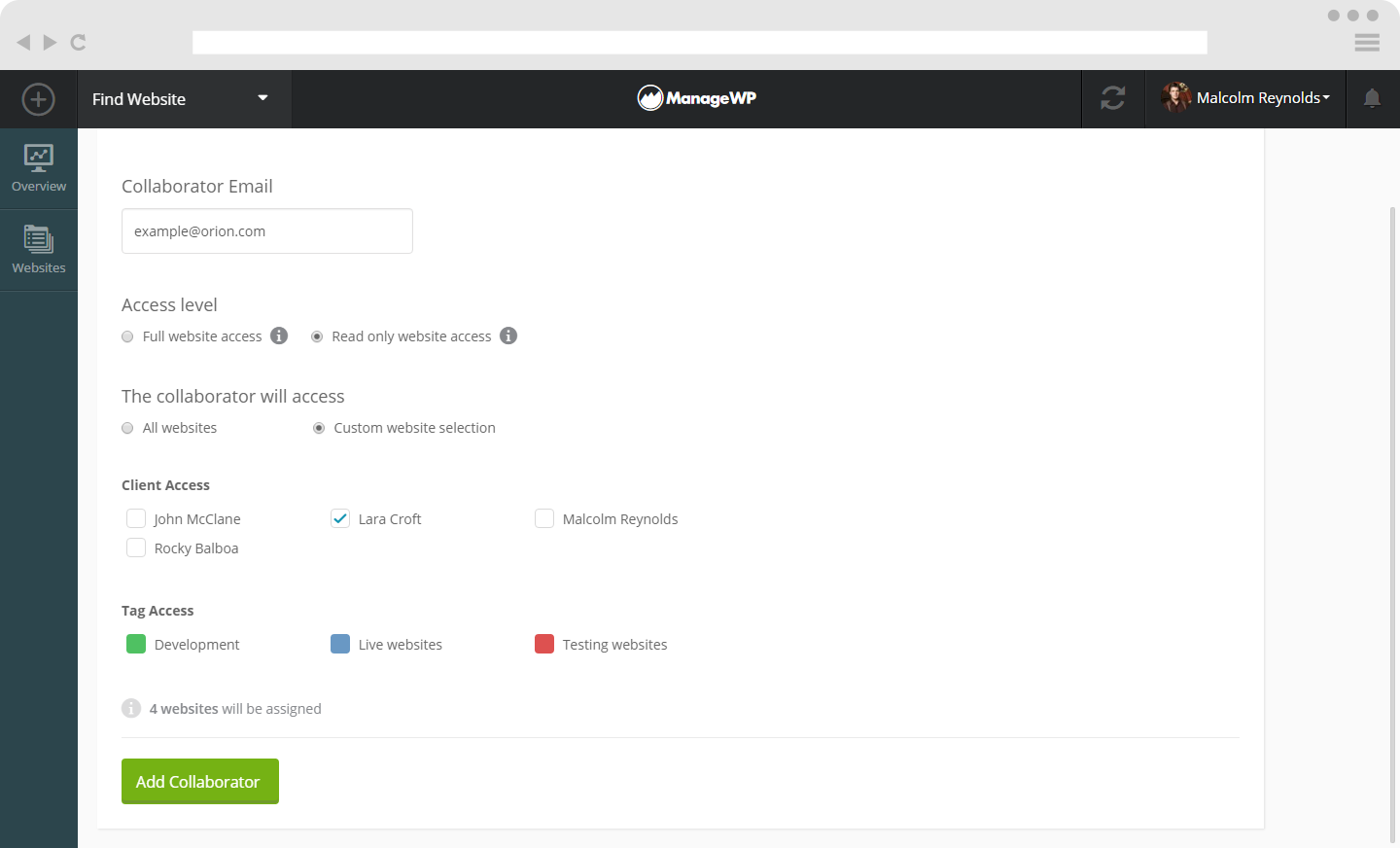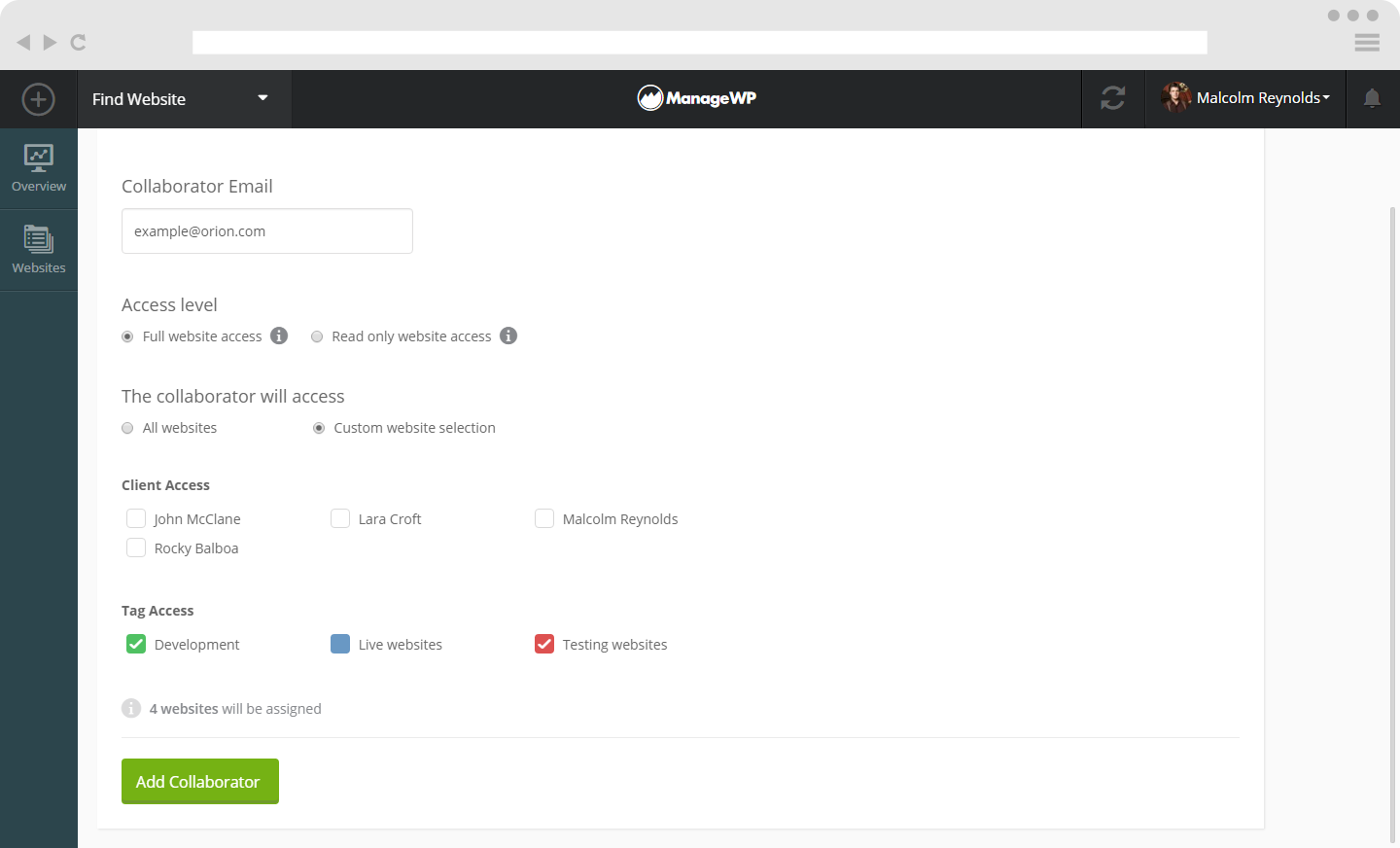 How to manage your collaborators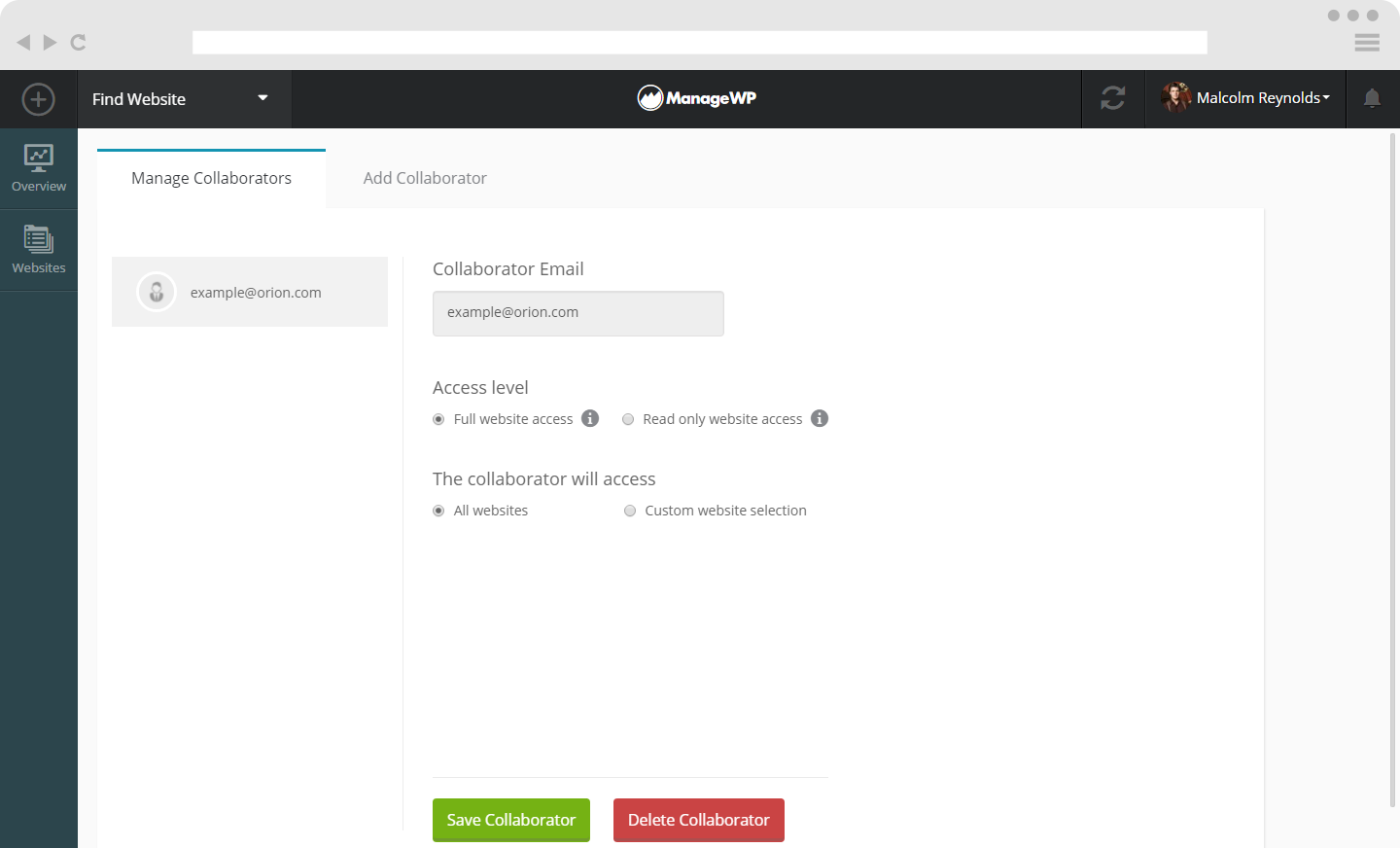 On the Manage collaborators screen, you can select the collaborator you want to manage further. You will get the same options as when adding new collaborators. That way, you can easily change the Access level or Websites that the collaborator can access.
If you would like, you can also delete the selected collaborator by clicking on the Delete Collaborator button at the bottom of the screen.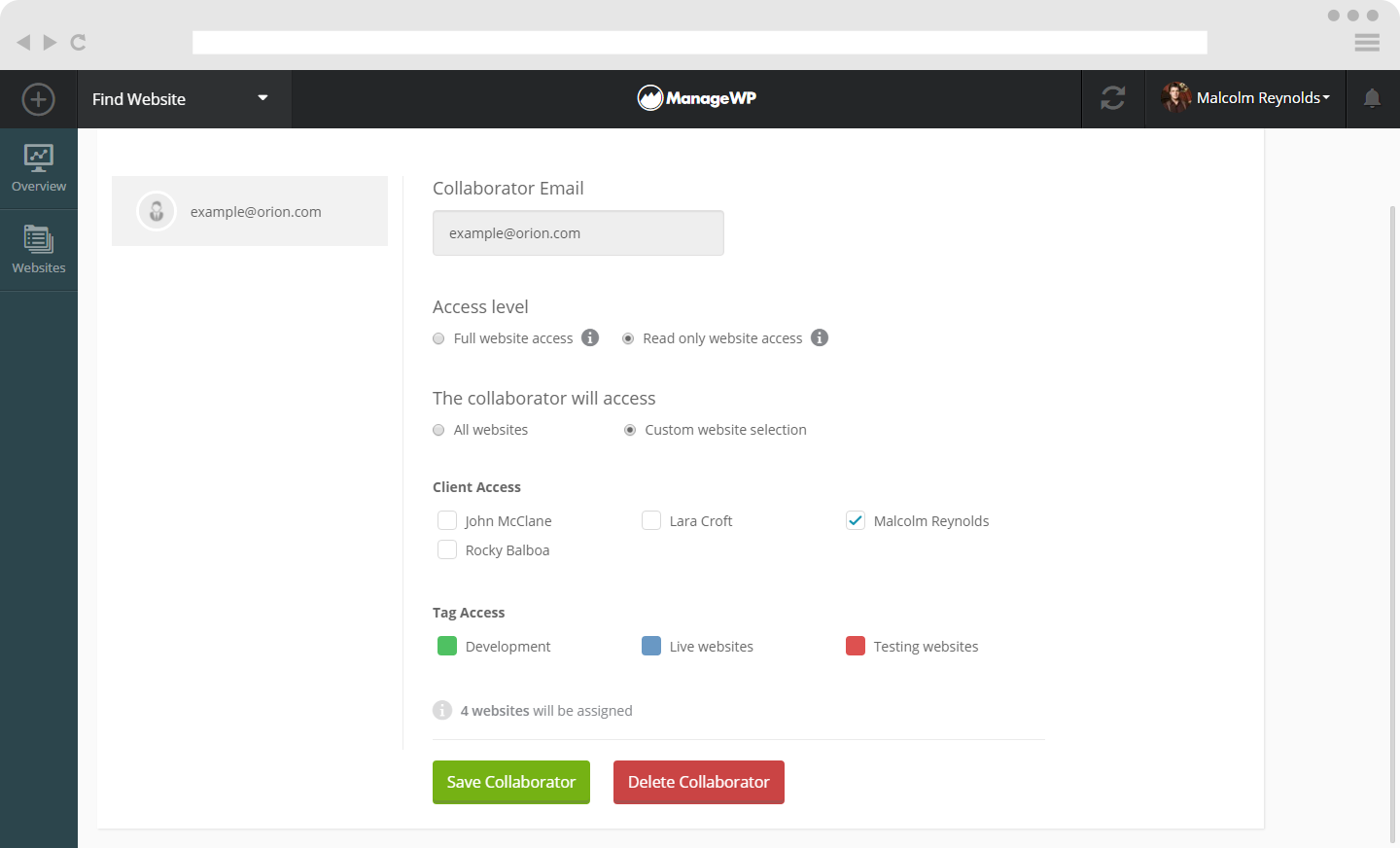 April 28, 2016