How to add a website to ManageWP dashboard
Adding your website to ManageWP is easy, and the combination of the Worker Plugin and our SSL security makes sure that your sites stay secure.
In this article
Where to find the Add Website Button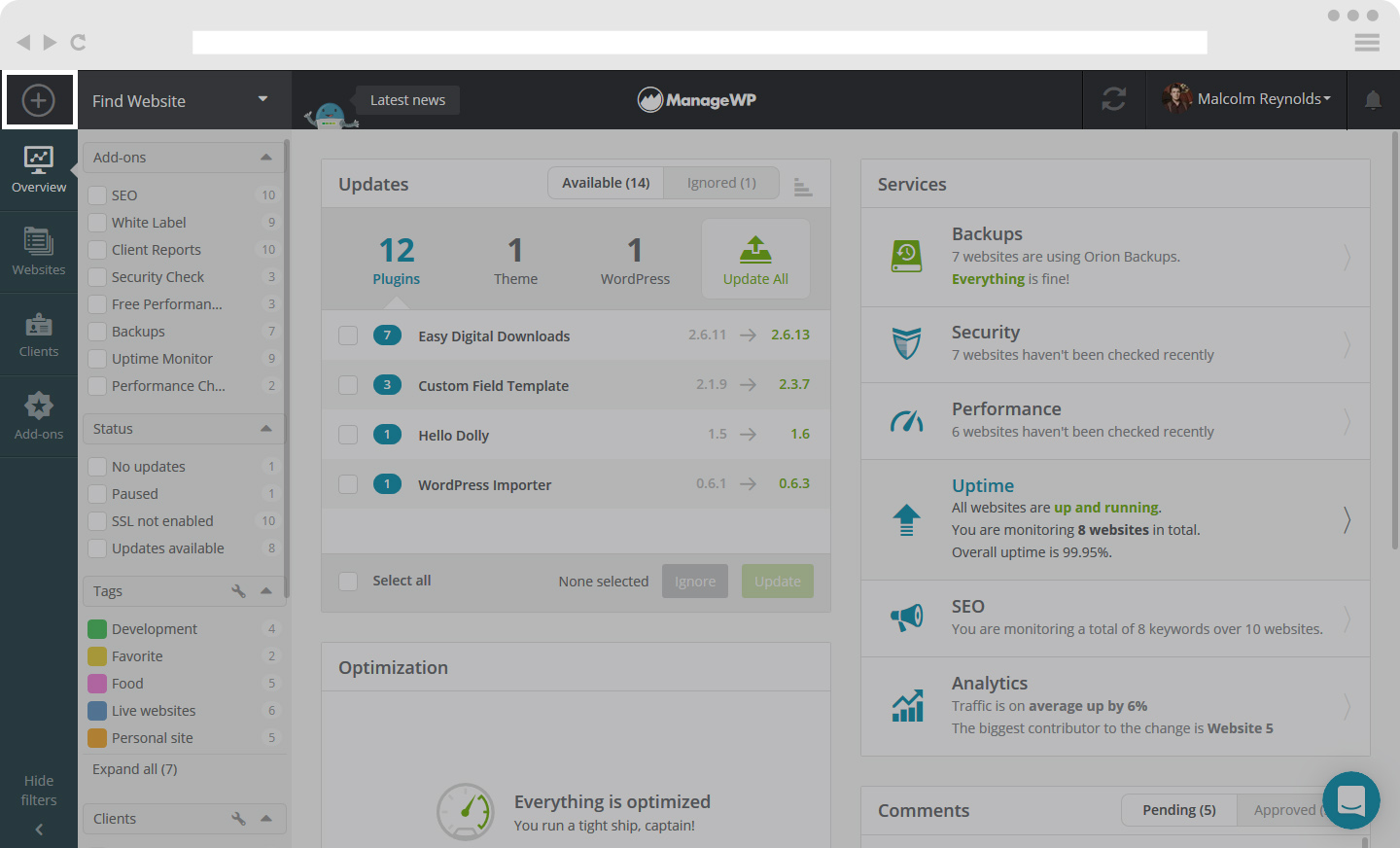 When you log into your ManageWP account, you will see on the top bar of the dashboard the Plus Icon, located in the top left corner. Tap on it.
How to add a Website to ManageWP
There are two ways to add your website – with or without Worker plugin already installed on your website.
If you have the Worker Plugin installed and activated on your website, the only thing you need to do is insert your website URL in this format http://siteURL.com or https://siteURL.com and ManageWP will automatically add your website to the dashboard.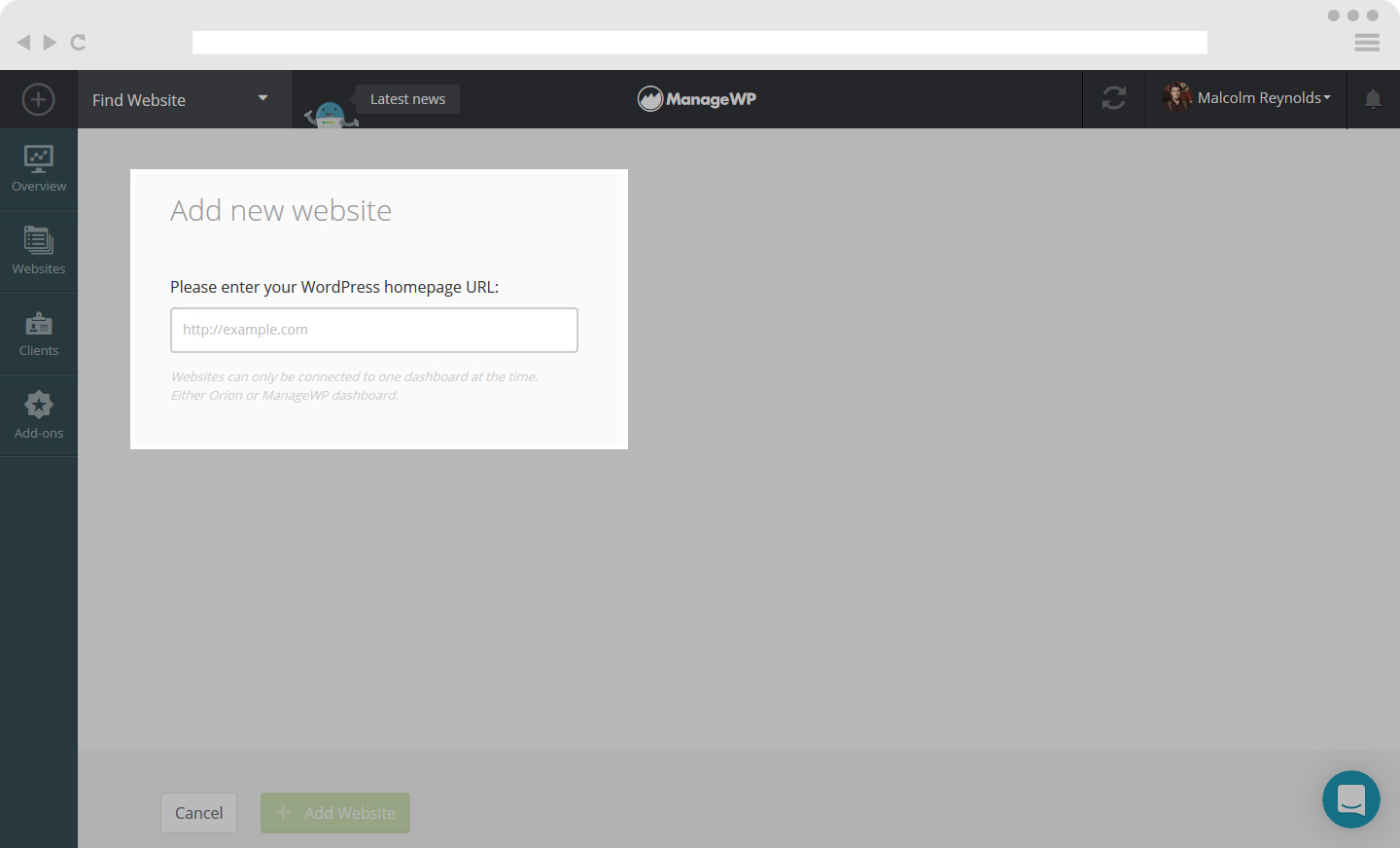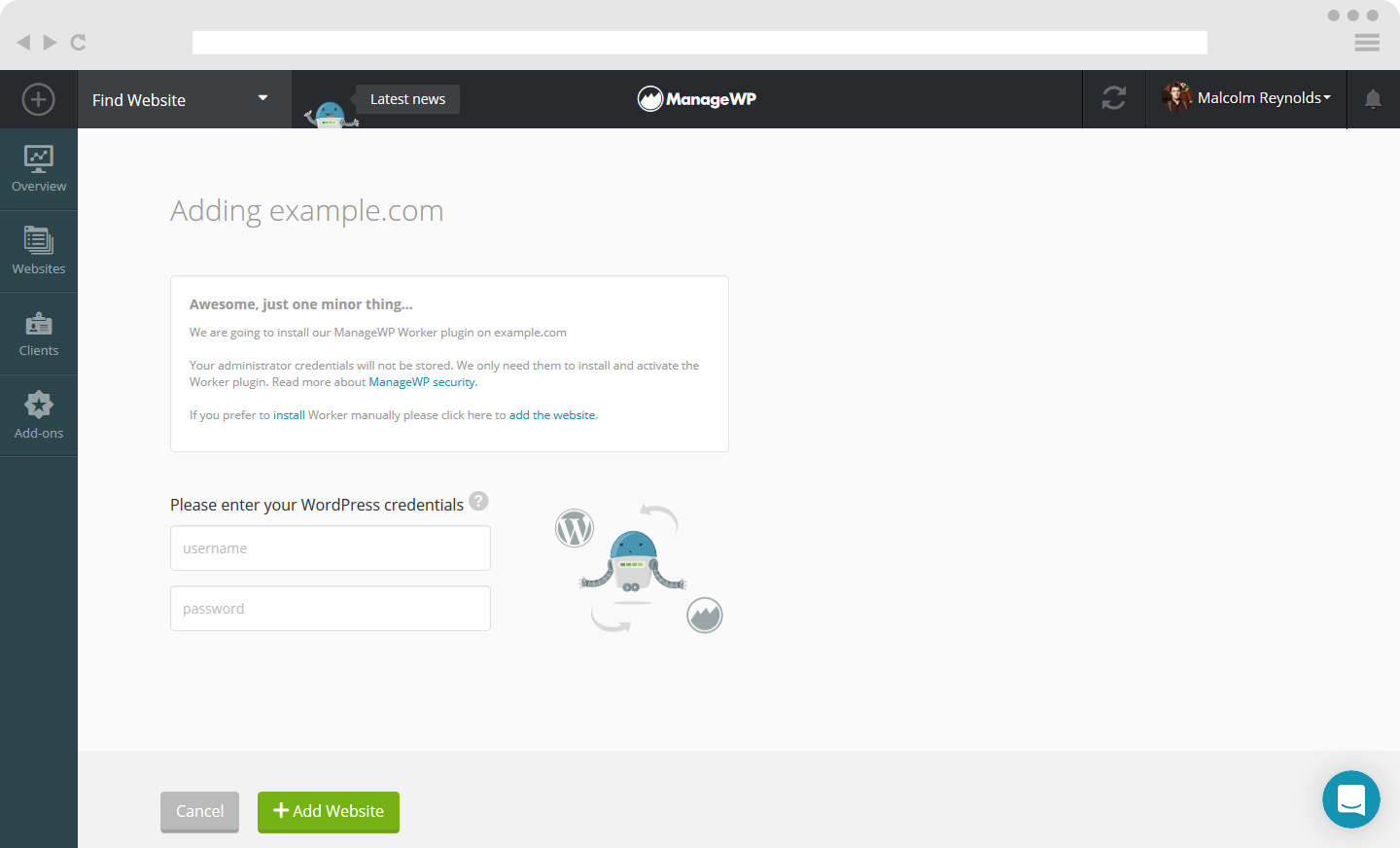 If you do not have an installed and activated Worker Plugin, you will have to complete an additional step before adding your website. You need to add in your wp-admin credentials, which will install and activate the Worker Plugin.
You are done and your site is added.