How to check your Dashboard History
At a glance here you will be able to check past actions on your websites, by clicking on the Dashboard History.
In this article
How to find General ManageWP History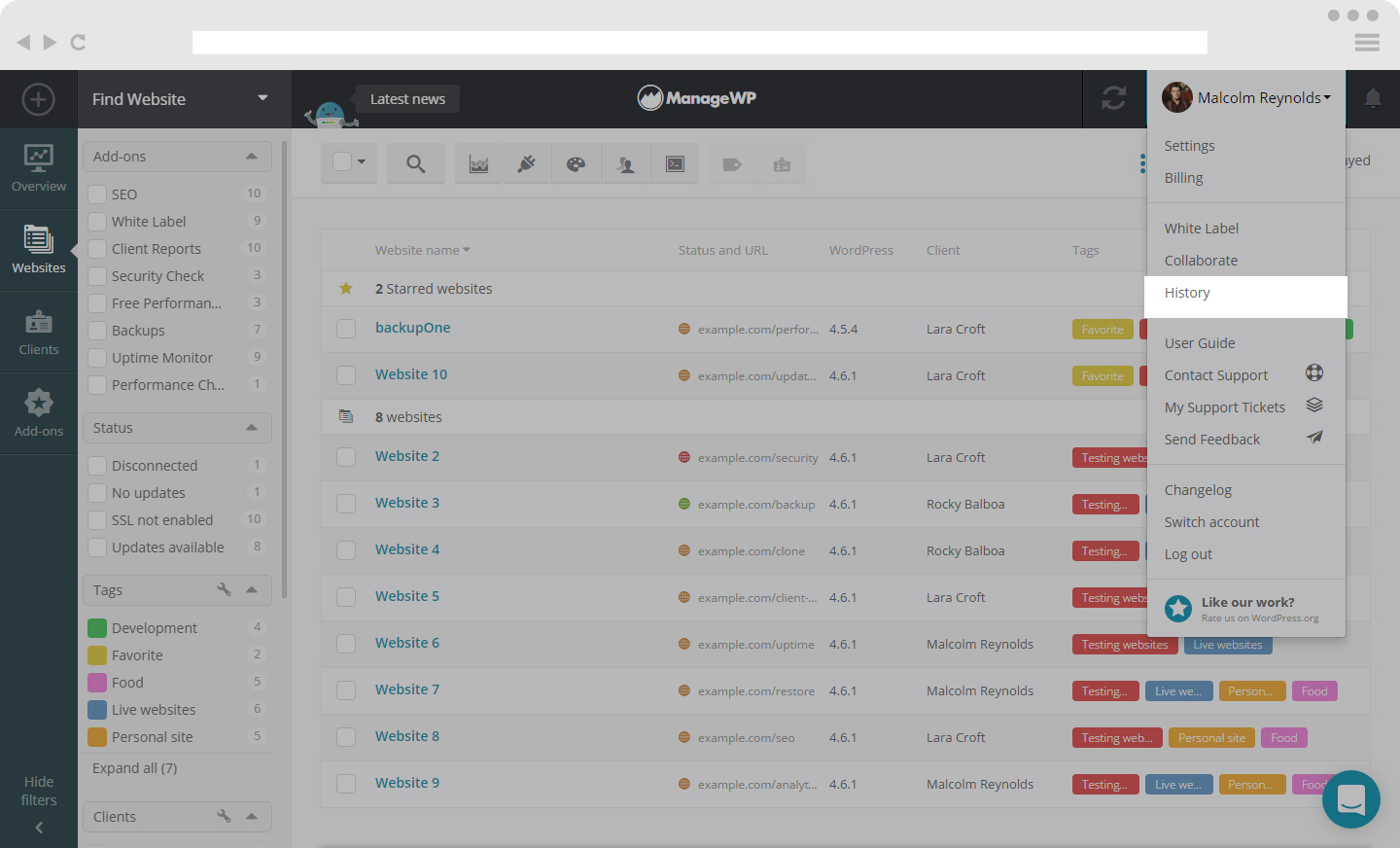 In order to find the history of your actions in ManageWP for all sites, click on your login details in the upper-right corner and click the History button.
How to find Dashboard History for your website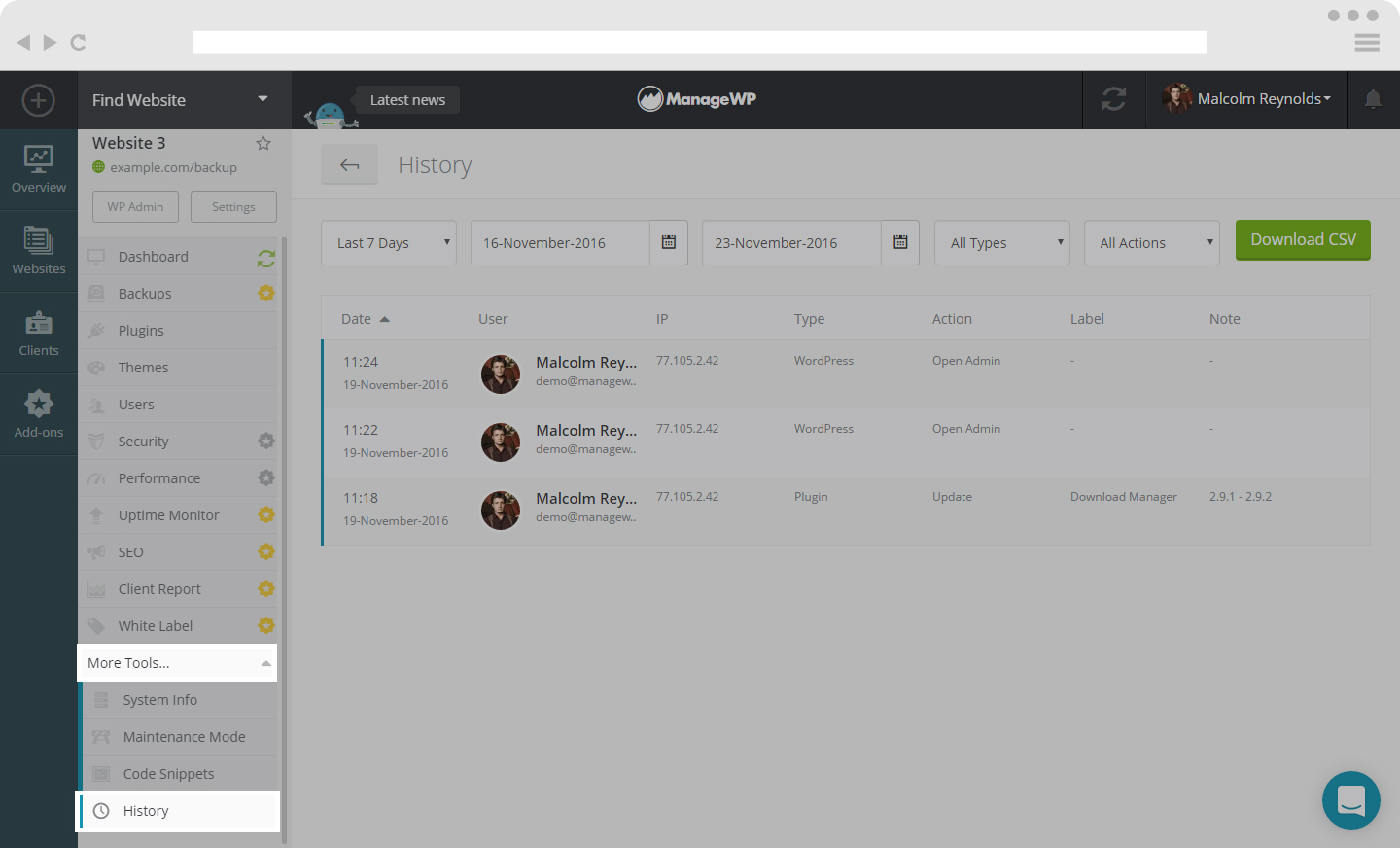 In order to find your Dashboard History select the website you need, and on the left hand side menu you will see a list of options, click on History. Here you will be able to see all past actions related to that website.
What you can see in your Dashboard History
In your Dashboard History you can see:
The period of time your history is for, you have the option to select – last 30 days, last 7 days, last month, last week or you can customize the time period to best suit your needs.
You can filter your History by Types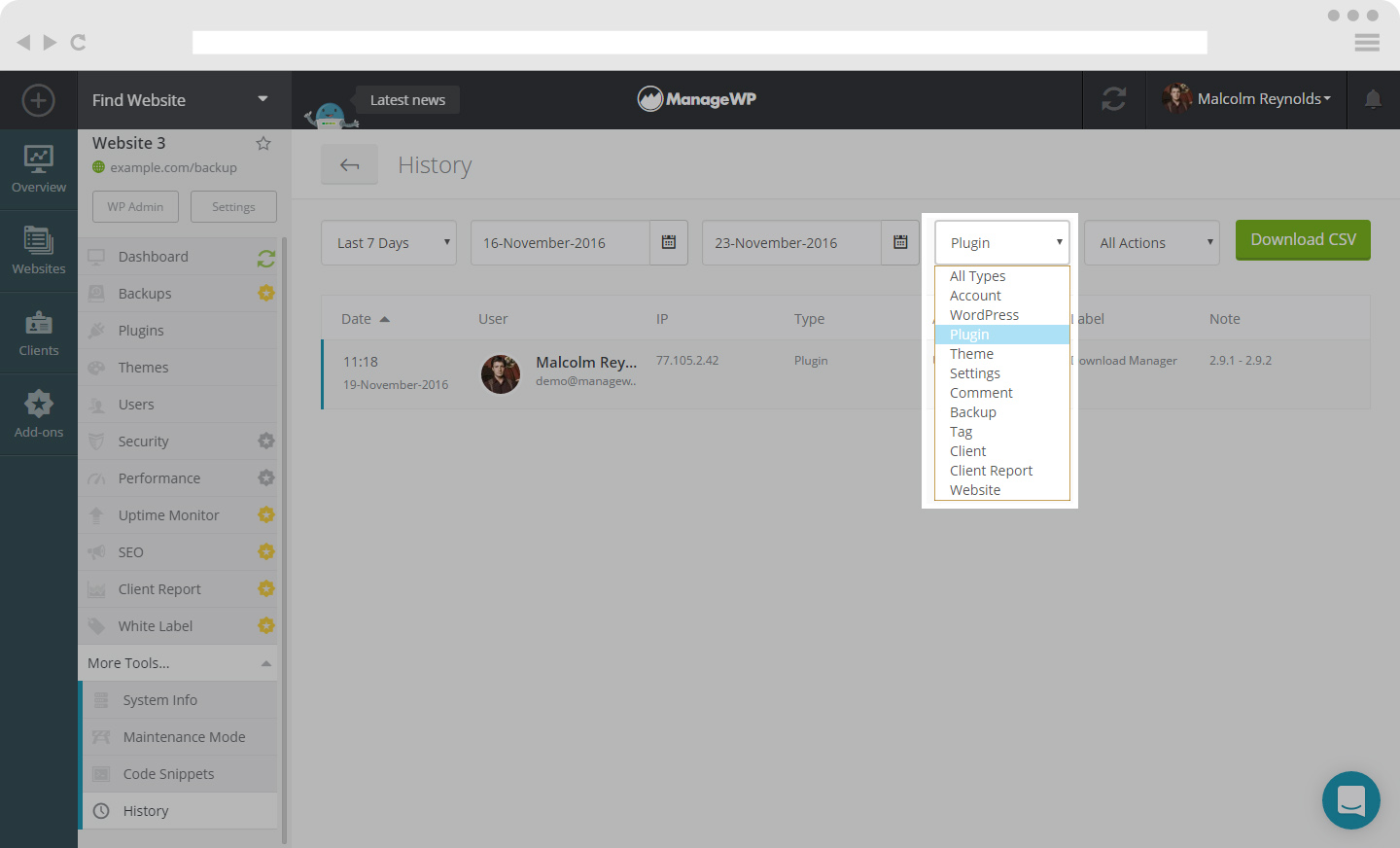 You can filter your History by Actions.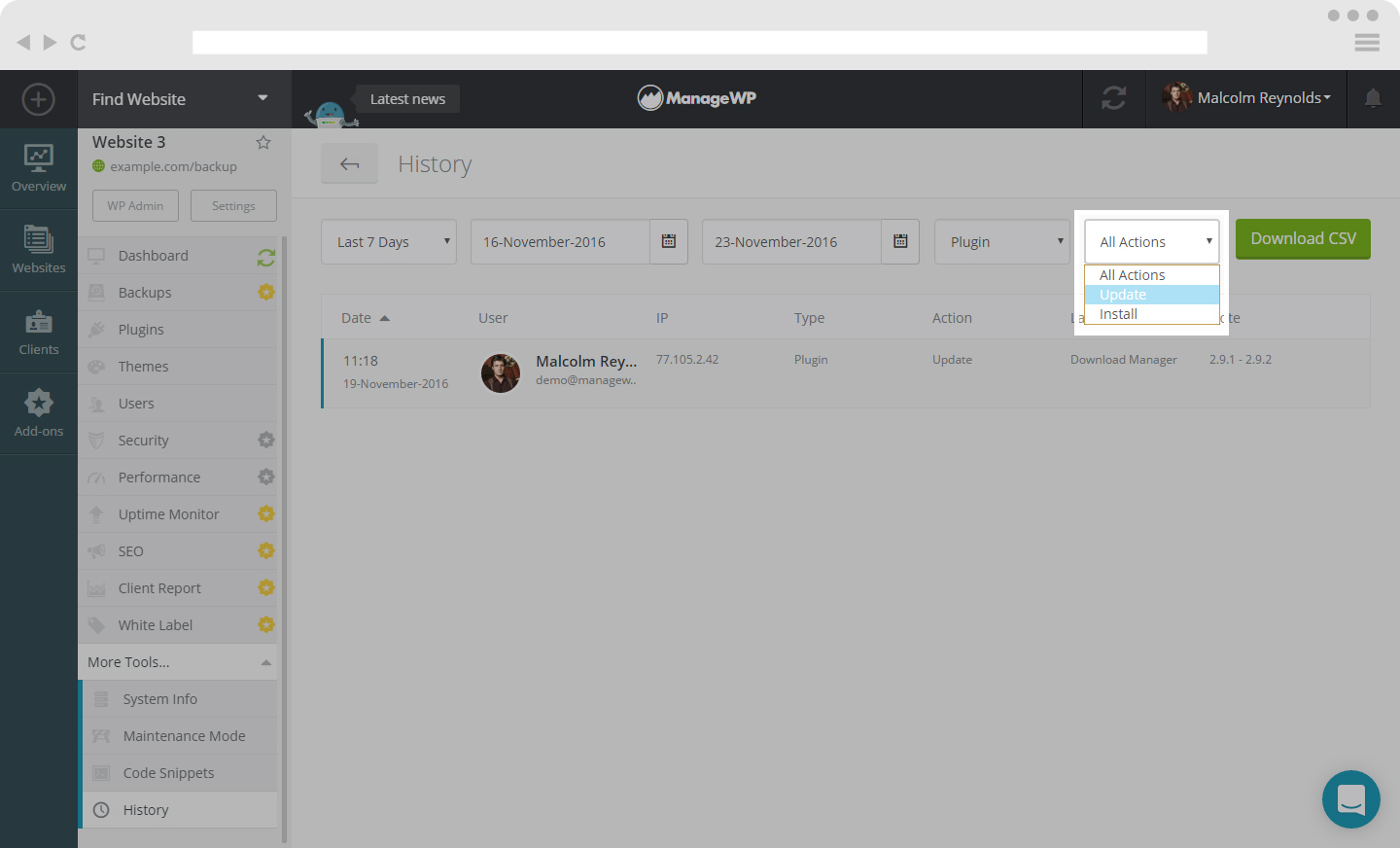 You are able to see who the action is performed by, on what date, from what IP, the type of action, under what label and any given notes.
N.B. You can download your History as a CSV file, just click the Download button on the top right corner.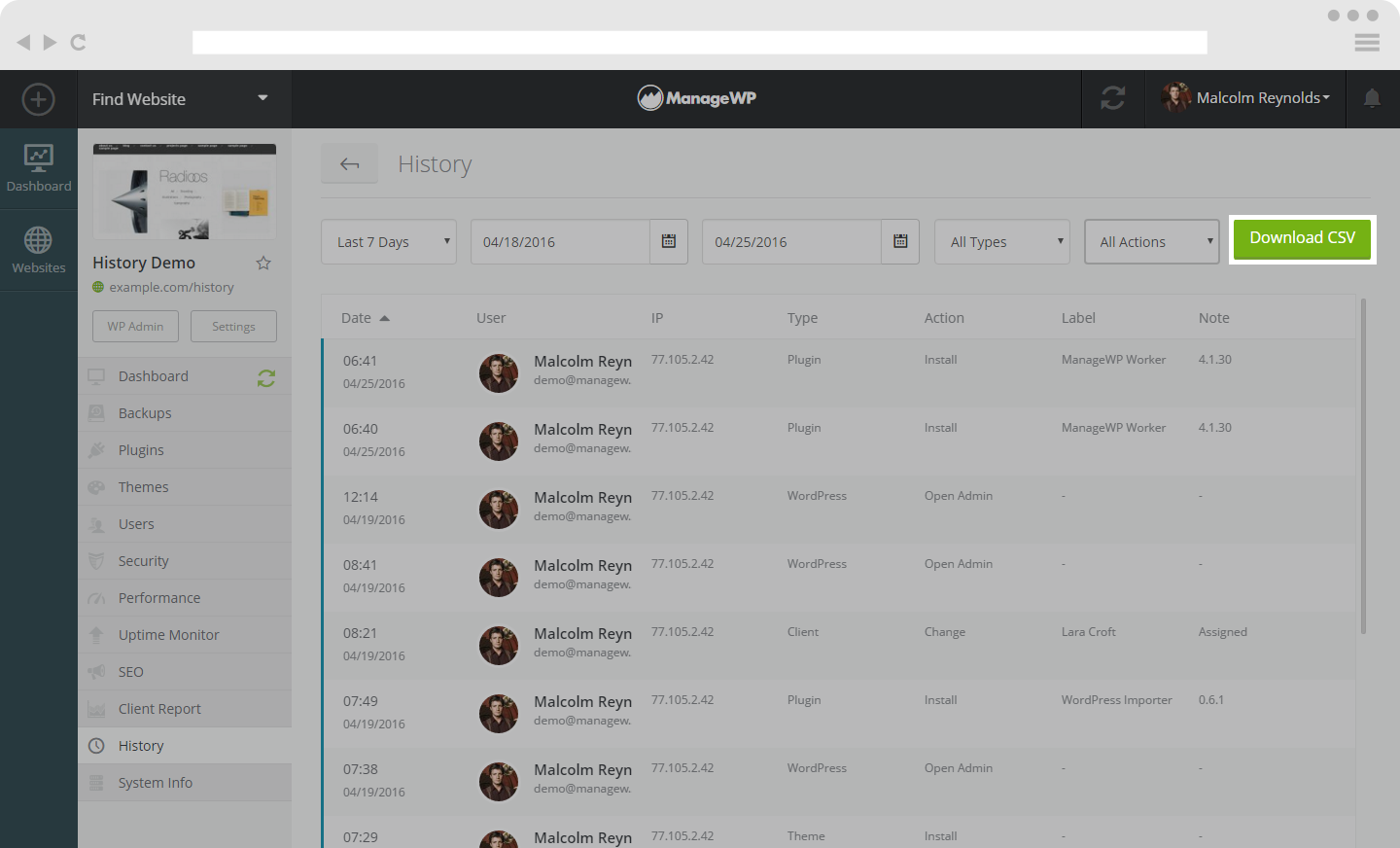 April 28, 2016