How to manually install the ManageWP Worker plugin
To install the Worker plugin manually you need to access your website's admin dashboard. Once logged in, go to Plugins page and click on Add New button.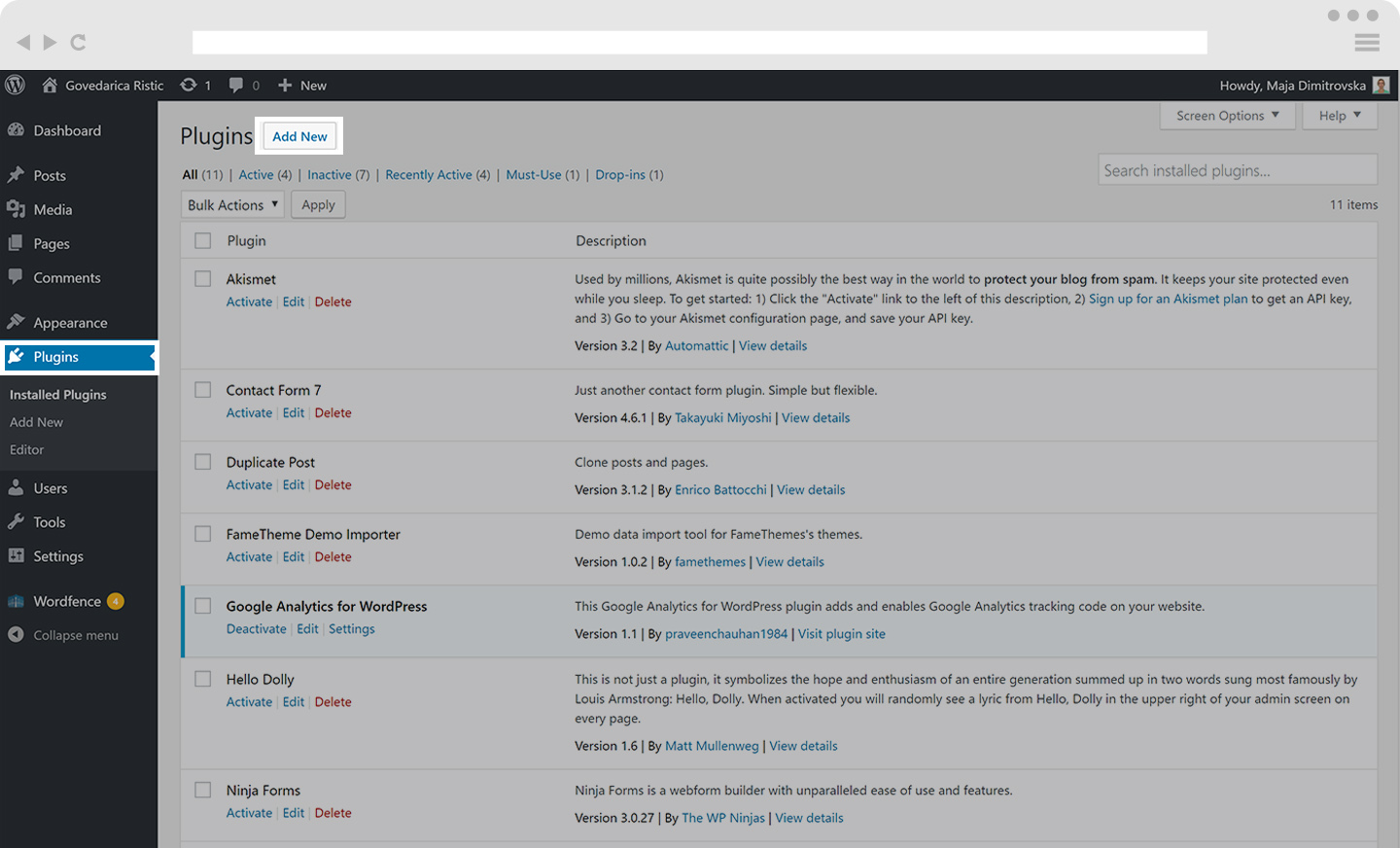 In the search field on the left side, type Worker. The first option available will be our Worker plugin. Click on the Install Now button.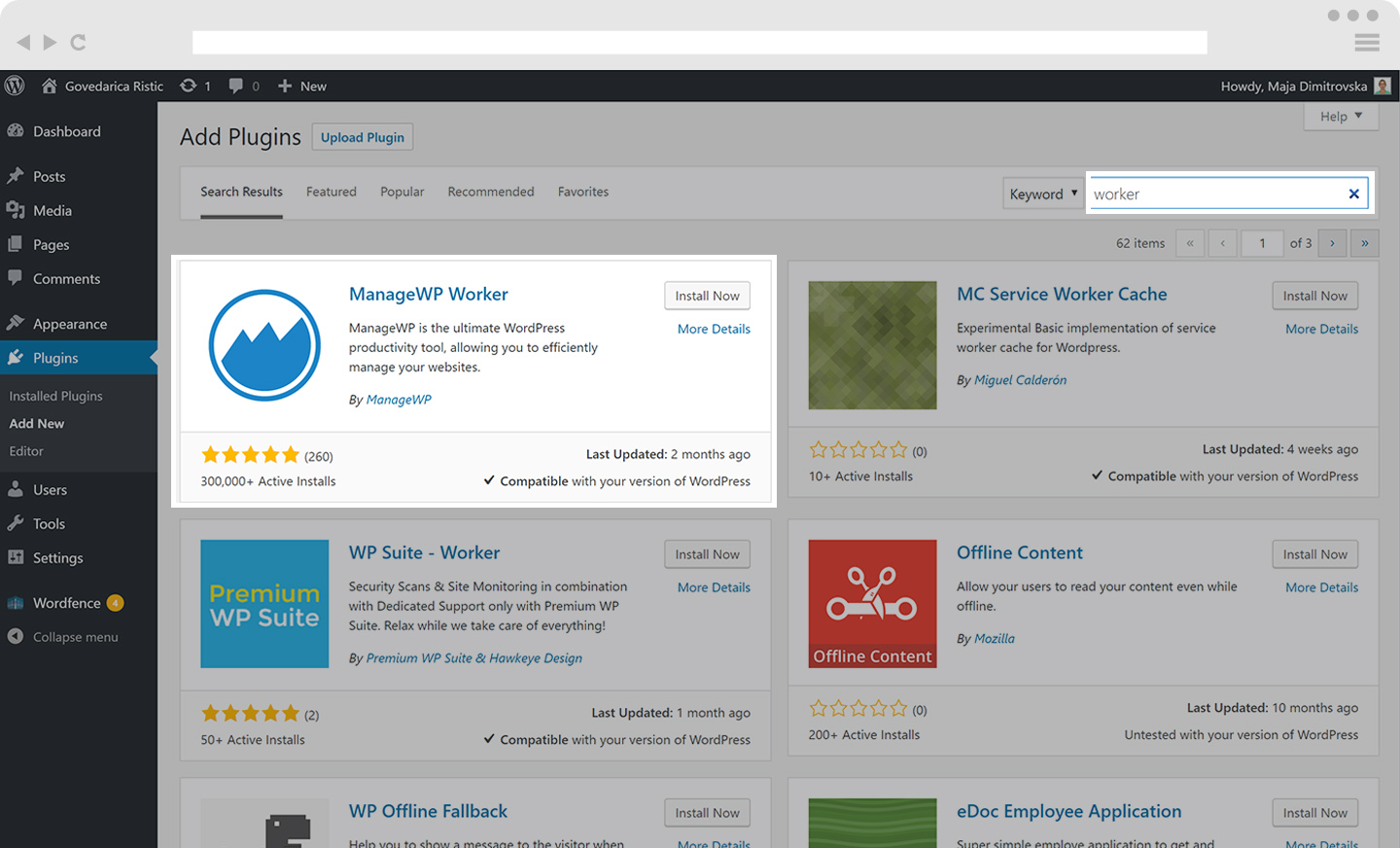 After you install the Worker plugin, you will need to activate it, by clicking on the Activate button.
Once the Worker plugin is successfully activated you will see ManageWP appear at the top of Plugins page.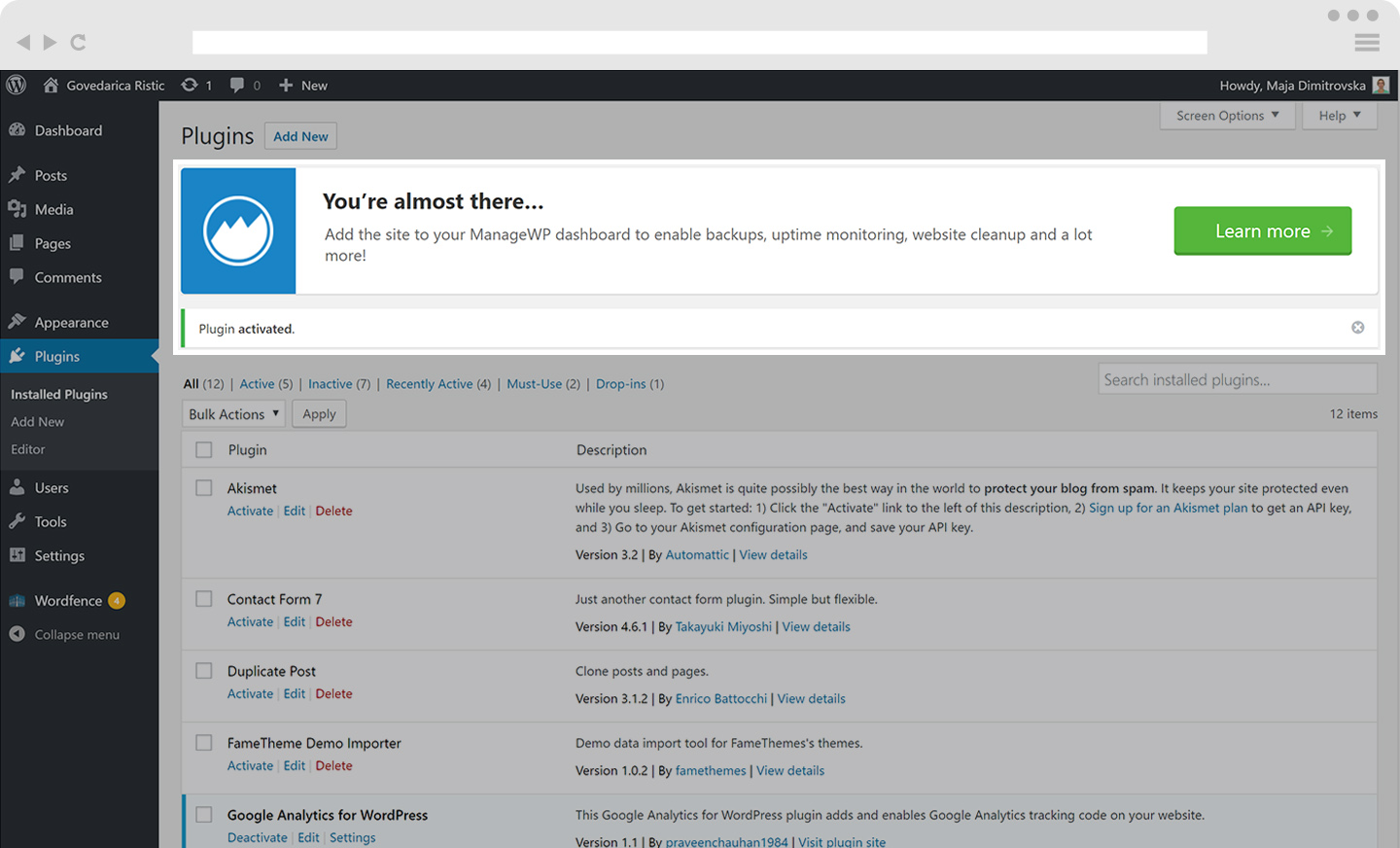 PLEASE NOTE: The Worker plugin will stay active only for 10 minutes. If you do not add your website to ManageWP those 10 minutes the Worker plugin will automatically deactivate, and you will need to activate it again to continue adding your website.
February 14, 2017