The automated Client Report is out, and it's now a part of the Advanced Client Report. In the previous article we looked at how to set up scheduling, the cost and perks. There are a few more hidden gems I want to share with you, and the history of this tool, which has been present in all of the key moments here at ManageWP.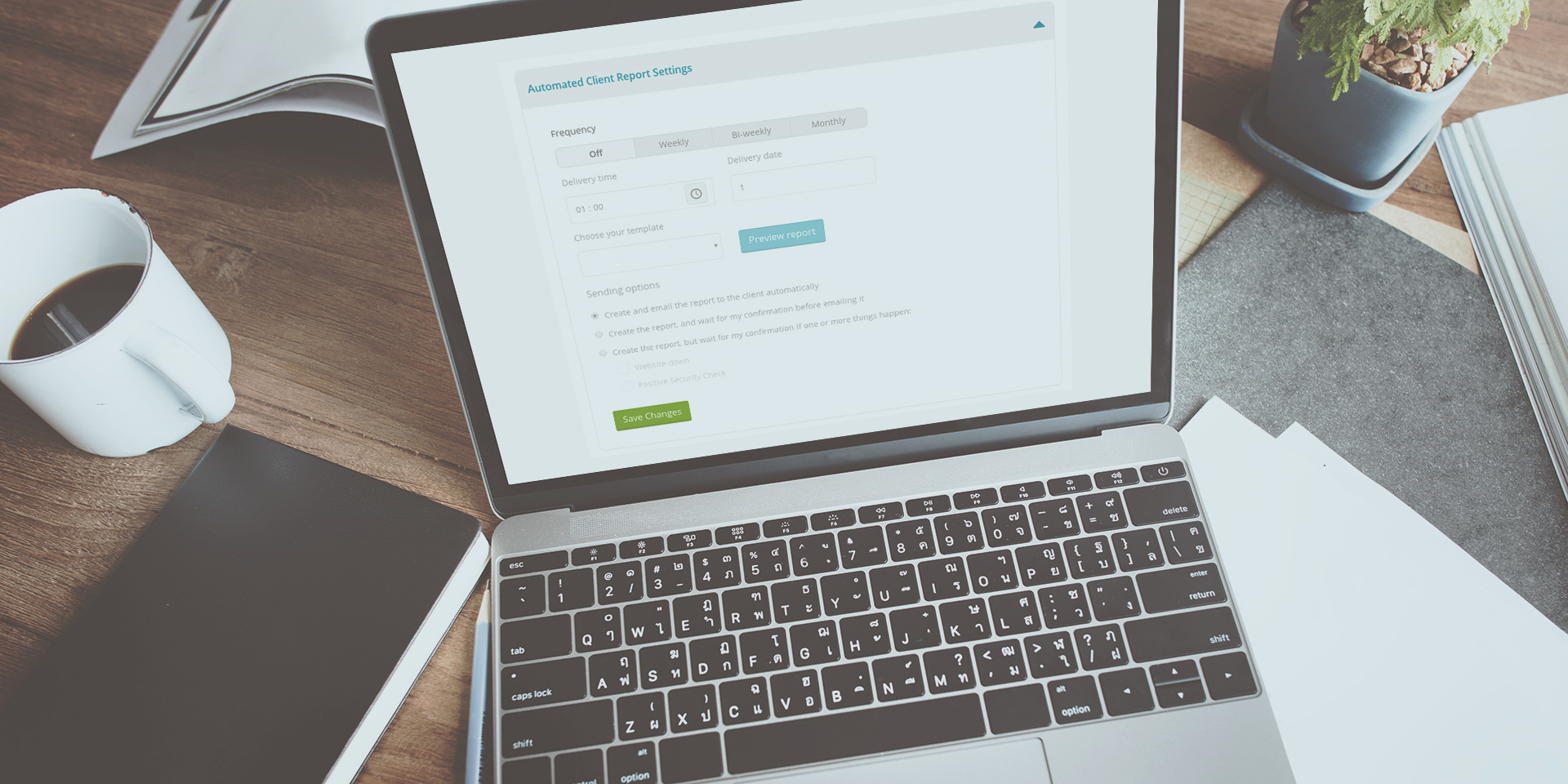 The Client Report Lowdown
The obvious addition is the automation and scheduling of Client Reports, but while we were focused on Client Reports we thought we should add a few more goodies.
Preview Client Report
When creating a Client Report, next to the scheduling options you will see a preview option. This will allow you to see what the report will look like.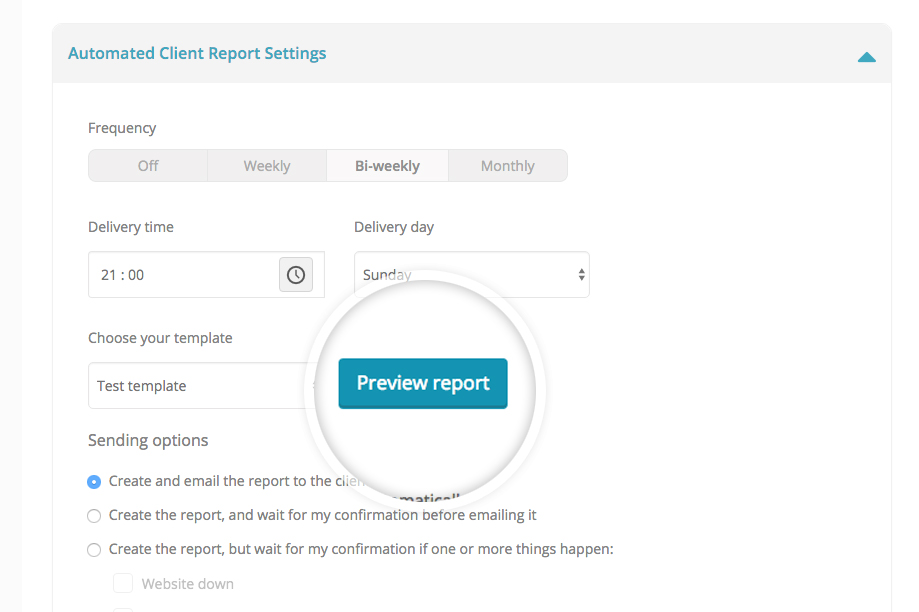 This should make things easier. Check out your work from the dashboard, get a new tab with a full Client Report, and be sure you are happy with the report before sending it to your clients.
Bi-weekly Scheduling
Scheduling just got better. Thanks to your comments, we found out that you are interested in also having a bi-weekly sending option. You told us.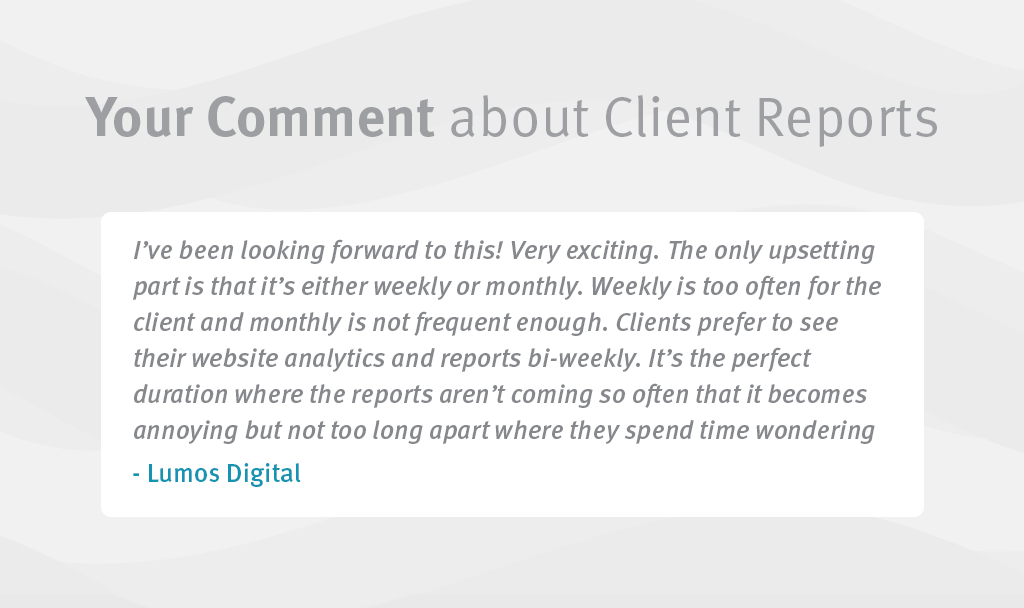 … So, we made it happen.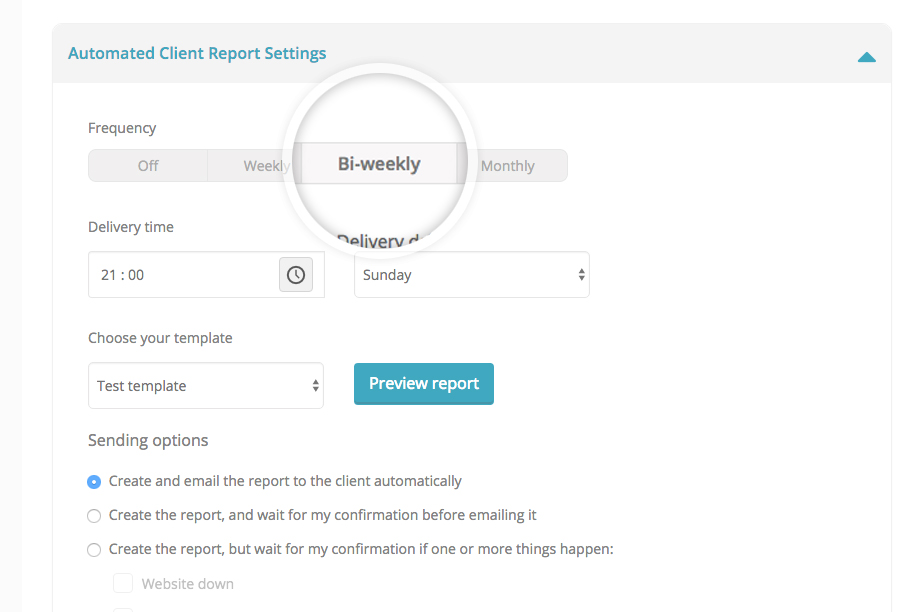 Placeholders
Another great thing we added are the placeholders, which you can use in your Client Report templates. Under the markdown support we already had in our templates, we added the option of being able to include [client-name], [client-email] and [date-range]. This gives you the option of personalizing your Client Report even more.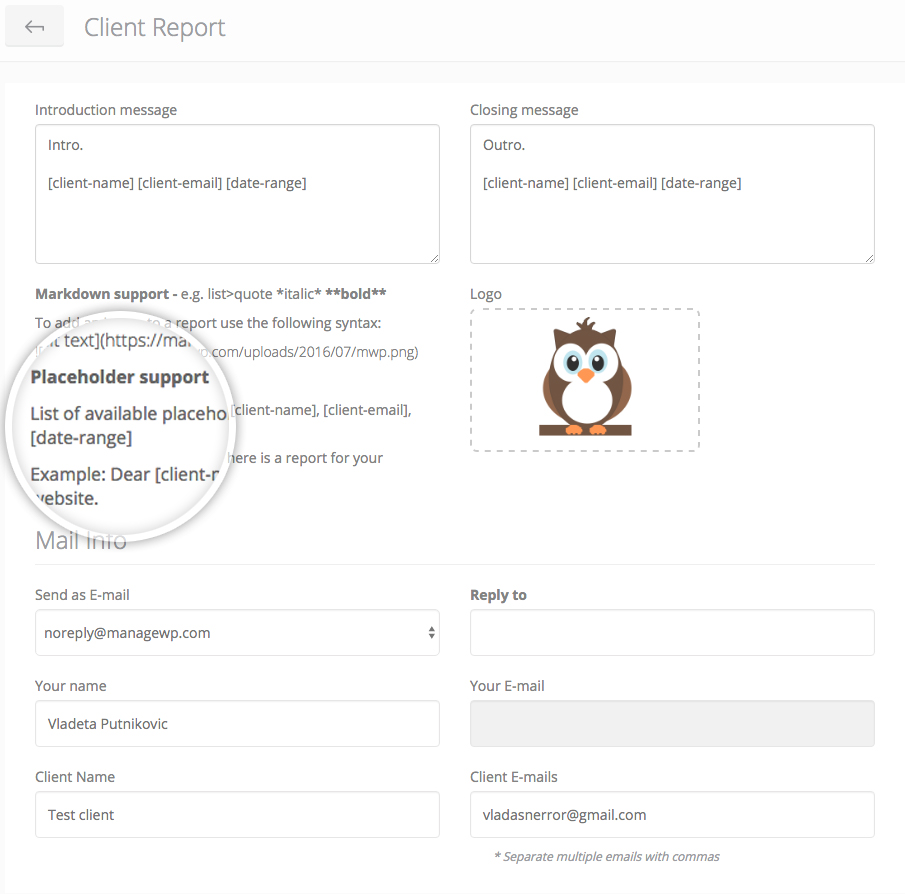 Date Range
This is an important note regarding the date range for monthly scheduling. Some of you might notice that the available dates are from the 1st to the 28th. This is to make sure it doesn't come to any confusion, if you select the 31st on a 30 day month, or if it happens to be a leap year.
History of Client Reports
We are feeling slightly nostalgic, so here is a quick look back at Client Reports throughout the ManageWP history.
On March 11th in 2013, Tom made the first announcement about Client Reports, calling it ManageWP's best new feature, and rightly so! Client Reports have revolutionized the way we communicate with our clients, it's a feature that we are particularly proud of. We realize the potential this feature has, and with each stepping stone we are looking to make it that much better.
The next big change to our Client Reports came with the new dashboard, and was announced on May 20th 2015. The main changes were made to the UI, making Client Reports clean, elegant and professional. Here we talked about the road ahead, and today we are happy that we hit another milestone we set last year.
Here is a snapshot of the past and present of Client Reports.
Future of Client Reports
The next thing we will focus on is localization. Our user-base and more importantly your user-base is growing, and becoming more international. We appreciate that most of you have a good grasp of the English language, but we understand that some of your clients may not. Also, how much more personal is a report in your native language? Paying attention to the language of your Client Report shows that you are seriously committed to your work, and we want to help you do this. The future of Client Reports means being able to translate every line of the Client Report. We just need you to be patient with us, and stay tuned for updates on when this will happen.
We Did It!
Thank you for taking this journey with us, for your feedback, patience and gratitude. I proudly present to you our completed 2016 automation map.