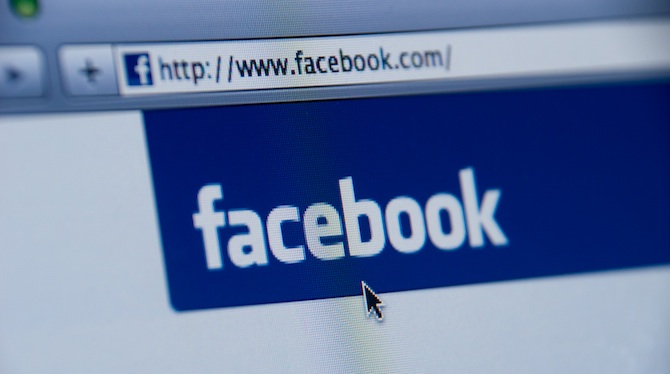 In a blogosphere that is increasingly (and paradoxically) cramped for room but still full of opportunity, many wonder how they can stand out. Maintaining a blog is critical for most online businesses, especially those who do something related to WordPress.
With that in mind, approaches beyond simply launching a blog and moving forward from there deserve consideration. Instead of a quiet launch that allows your visitor numbers to slowly creep up, you may want to have a grand opening and launch your blog with a bang.
Facebook can be a key tool for this. In this post I will explain how – follow along if you want to figure out how to do it yourself.
1. Create a Facebook Page and Start Posting
The first step is the most simple: create your Facebook page.
You should choose a cover photo that is visually appealing and helps explain who you are or what you do. The cover photo on the Facebook page for my blog, Leaving Work Behind, contains the name of my blog and a short tagline that sums up what my blog is all about. It's taken directly from the blog, which is good for consistency of branding.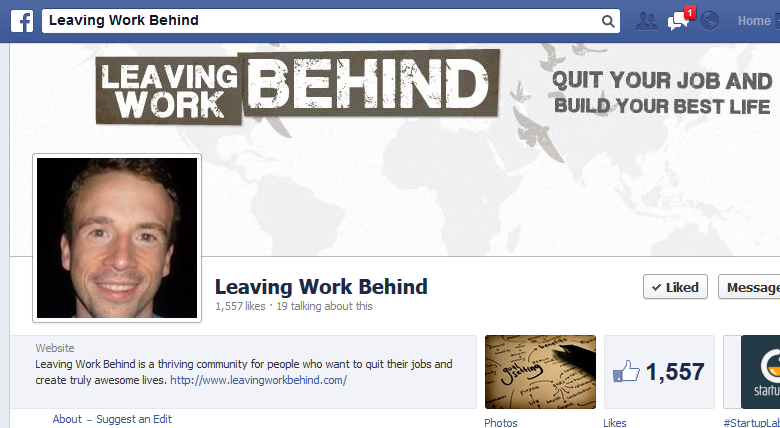 Your profile picture does a similar job as your cover photo, but you have a lot less space to do it. I recommend against including words in your profile picture – you don't want to try and cram too much in. My blog focuses on leaving work behind from the perspective of my personal journey and the lessons that I have learned – so my profile picture is a photo of me. Different strategies will work for different blogs.
For the about section on your page, be brief. You should aim to write as short a blurb as possible – on a website with as many distractions as Facebook, word economy is key.
Once you've set up your page, it's time to start posting. I'll admit that I post relatively infrequently on the Facebook pages of my blogs – Facebook isn't a big part of my strategy. But that doesn't make its potential any less relevant.
For those who do want Facebook to be a core source of their site referrals, posting one or perhaps two times per day is ideal. You don't want to overwhelm or annoy the people who like your page – and creating great content to post each day can be time-consuming.
You should be posting about your coming blog. Of course, you don't want to inundate users with promises of great things to come – only mention it enough times to maintain interest, which probably falls somewhere around two to three times per week.
2. Get Some Facebook Ads Out There
Facebook makes its money through ads, and it's well worth it for you to pony up and buy some. You'll need ads to get people to like your page. Now, the big selling point of social media is that it is great for organic, free growth. However, to truly leverage that you'll need a base of people to start with.
Ads don't cost too much, but they aren't a minuscule investment, either. You can be on the lookout for deals – some hosting companies will give out free vouchers to people who have never used Facebook ads before. These can be a great way to give the ads a test run without having to put any money down up front.
Buying ads is not, and should not be, a mindless process. You get to choose the words and pictures that will comprise the ad – so choose carefully, as these will impact its success. You should always aim to optimize your ads. You can try different combinations of text and images to see which ones will get you the most bang for your buck.
Facebook has over a billion users. Awash in friends and pages, it is often difficult for users to gain exposure to pages that would benefit them. People do want to find pages on Facebook relevant to their interests, but they often have difficulty doing so; far from being lazy or sleazy, these ads are your way to reach out to potential followers.
3. Check Out Insights: Know Your Page's Statistics
These days, there never seems to be a shortage of data, and that holds true for Facebook as much as anything else. Facebook Insights provides in-depth statistics about your page and the people who have liked it.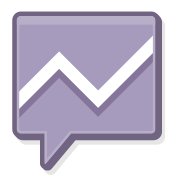 You can see how your page fares under a variety of metrics. For example, you can view a graph of likes and unlikes over time to try and spot trends and abnormalities that could inform how you run your page.
More specific data is also available. You can check the reach of each post, which refers to the number of people who saw the post in their news feed. You also have access to a more important statistic: how many people have interacted with a post in some way, be it liking, sharing, or commenting.
Virality is another neat variable that you can check out – it allows you to see whether a post is being extensively shared or not. All in all, Facebook provides a substantial toolbox for page managers who want to tinker with the way they run things.
All of this data becomes useful once you start sifting through it, picking out the key lessons, and using what you glean to fine-tune your content strategy. You'll be better off if you focus on posting the types of content that have proven to be most engaging.
4. Build Your Landing Page
While Facebook provides a lot of cool bells and whistles for page managers, you shouldn't get so involved in them that you lose sight of your overall strategy. If you're reading this post then your ultimate goal is to convert Facebook likes into loyal readers of your future blog (and eventually paying customers).
To do this successfully, you'll want to set up a WordPress site with your chosen domain name. You obviously don't want a full-fledged blog at this point. Instead, the idea is that you should use WordPress to create a simple site with a compelling "coming soon" page.
My two suggestions for creating "coming soon" pages in WordPress are both free:
You'll want to put in the hard yards (or pay someone talented) to write stellar copy for this page. It needs to be concise and persuasive so that potential readers will become actual readers once your blog launches. You should make them wish that your blog were up and running right this moment.
Does that sound hard? It's not quite as difficult as it might seem at first. Remember that if someone is reading the "coming soon" page, they have already taken the step to go to your site. They are already interested, so your goal is to sustain that interest long enough to get them signed up for your most valuable tool: the email list.
5. Create an Email Sign-Up
One of the most critical aspects to any online marketing and loyalty effort is the email list. As pervasive as Twitter and Facebook can be, a follow or a like is not worth nearly as much as someone who willingly gives you their email address.
If a person trusts you and values your ideas enough that they will allow you inside their inbox, you have already built a strong connection. Email is an efficient way to deliver information – and it's the best chance that said information will actually be read by the recipient.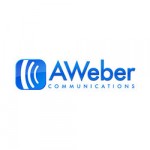 Email lists can be a bit complicated – you certainly don't want to be attempting to send out an email to hundreds of people at a time via Gmail or Outlook. Luckily, as is often the case, WordPress has some great plugins to help with this. Here's a list:
Hybrid Connect: A premium plugin that allows you to customize all colors, dimensions, and images of your email list sign-up form.
Newsletter: A free plugin that enables you to create a sign-up form and display it in a page, widget, or custom form type. You can even create email with their visual editor.
Aweber: Okay, so this isn't actually a WordPress plugin. However, it is my personal choice for managing email lists. You can embed the sign-up form in your blog and use the app to send out the emails themselves, too. At $19 a month, it's not cheap, but I consider it well worth the cost.
6. Turn Your Likes Into Subscribers
The email list sign-up form is critical to the success of this blog-launching strategy. Getting people signed up for your email list before your blog even launches will give you a big edge once you begin – that momentum can be a huge asset.
The devil lies in the detail: how can you get people to sign up? One part of that is simply posting great content to Facebook and cultivating a positive relationship with the people who have liked your page.
However, that may not be enough. A great strategy to encourage people to give you their email address is to offer them something for signing up: an exclusive product, early access to some great new content, etc. This sort of promotion gives an increased urgency to the sign-up.
Also remember that Facebook can remain a key part of your strategy. You should post regularly about your landing page and email list on Facebook, so that as many people as possible are directed towards them.
Ready, Set, Go: Launch With a Bang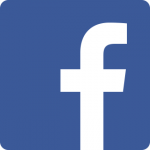 A big danger of social media is getting caught up in the quest for more likes. That's a mistake because you should always keep your eyes on the prize. The goal of this strategy is not the Facebook likes themselves.
Rather, the goal is to gain a lot of likes and keep those users engaged enough that they sign up for your email list and start reading your WordPress blog.
Once you are ready, you can announce your blog launch via Facebook and your email list – thus starting with a huge burst of enthusiasm and visitors. Where things go from there depends on your ability to craft epic content.
Photo Credit: Katrina Dayrit