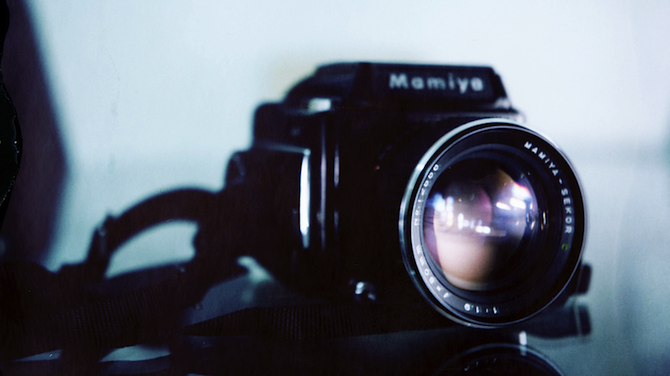 For the most part, when I see a blog post without any images I cringe. While there are some blogs that can get away with it because of their sheer size and reputation (Zen Habits springs to mind), for the most part I consider a lack of images in a blog post to be a cardinal sin.
Why? It's a simple case of attention span. Given the enormous amount of information available to us we are incredibly selective about what information we choose to digest. If we come across a large expanse of text that isn't broken up by interesting and/or eye-catching graphical elements we are far more likely to move on than stick around — regardless of how good the content is.
So including images within your posts is important, but the manner in which you do it is also of vital importance. In this post I want to give you my key tips as to how you can best utilize images to keep visitors engaged with your content.
Where to Find Images

Finding images can stump beginner bloggers but doing so is in fact a piece of cake. When searching for images I refer to just four free resources:
I find the vast majority of images with Compfight — the rest are for backup or when I am in search of something specific. For instance, if I was in search of an icon I would use Icon Finder, and if I was in search of a company logo I would use Google.
Remember to search for images that are Creative Commons licensed and attribute everything that you use appropriately. This is the small price you pay for having access to tens of millions of free images!
Your Featured Image
Most blog posts have a featured/thumbnail image — i.e. a primary image that also serves as a thumbnail for the post in various views on pages throughout the blog (e.g. the home page). Generally speaking this featured image will be at or near the top of the post itself. I recommend that your featured image is added at the very top of the post, half width and aligned to the right. This provides readers with a unimposing short line introduction to the post and provides a graphical point of reference to ease them into your content. Never align images to the left — it makes reading content more difficult (the position of the left margin should be consistent).
Please note that taking this approach is not a set-in-stone approach — after all, here on the ManageWP blog we use a full width featured image at the top of our posts. However, my personal preference is to use a half width (or slightly less than half width) featured image aligned to the right of the top of your post.
Image Size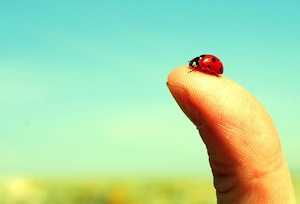 When it comes to the size of your image there are two main options:
Full width

Half width
As a rule of thumb, full width images should be that size by necessity — i.e. they need to be that big so that people can easily see the content of the image. Examples would be screenshots and graphs. If the image is more of a "graphical interlude" rather than a practical piece of content to be digested I would advise going with half width and aligned to the right.
This breaks up the text nicely and helps to prevent the reader from getting bored. You only have to observe your own thinking when reading content online to demonstrate this — what do you find easier to read; a huge block of text or smaller paragraphs broken up by an image or two?
How Many Images Should You Have Per Post?
To be honest I would advise that you include as many relevant images within your post as possible. The key word in that statement however is "relevant" — you shouldn't just include images for the sake of having more images.
I tend to be quite flexible with the definition of the word "relevant" — some of my featured images tend to be quite abstract but I believe they still work in terms of attracting attention. This is more an issue of practicality than anything else — sometimes it is hard to find an image that perfectly conveys the topic of your post. In that case don't be afraid to think outside of the box and choose something with an abstract relation to the subject matter.
For me a bare minimum is to have a featured image along with any other images that help to convey the meaning and subject matter in your post. Any "functional" images such as the aforementioned screenshots and graphs should certainly be included. One simple trick is to include the logo of a website/business/company that you mention to break up the text. What you shouldn't do is just include a whole bunch of irrelevant images just to break your text up — your content will end up looking confused.
Once I have included a featured image and any other relevant "functional" images my rule of thumb is quite simple: if I can think of any more relevant images to include upon scanning the content I will include them. Otherwise I will leave the post as it is. This means that a post might theoretically only have one image, but it could also have ten. Let the content decide for you.
What Are Your Thoughts on Images in Posts?
So that's the approach I take to images in posts — something that has grown and developed in my time as a blogger. I'd love to know what your approach is though — do you have rules when it comes to utilizing images in your posts? Do they differ from mine? Please let us know in the comments section!