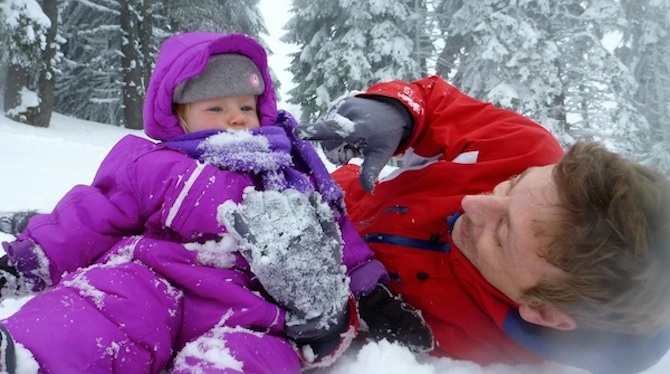 About 13 months ago I became a father to a baby girl, Petra. A couple of days later we officially launched ManageWP. In two days my life completely changed and I had to adjust to these new circumstances. Luckily, this is what entrepreneurs are good at.
I can't say I am an expert on the matter now but I learned something that has been of immense help to me and I think can be to you in the similar situation. Even if you do not have a child I may be able to show you how you can be a better entrepreneur.
Quality Always Beats Quantity
My job requires that I usually spend about 12 hours each day working. To have a chance of being with my daughter I usually get up around 6am and spend a couple of hours with her before I go to work. Since I was feeling guilty for spending so much time away from her, from time to time I would skip work and stay at home. But there was always something happening that demanded my attention, while at the same time I was trying to completely devote to Petra.
As a result I was sucking at both — I could not complete everything I needed at work which made me feel miserable and I was not spending quality time with my daughter which made me even more miserable.
The solution is a bit of wisdom that came from my wife. It does not matter how much time you spend with her, she said, it is the quality of the time spent that matters.
That completely changed things. I was no longer trying to do two things at the same time. I stopped being unhappy for not being able to do them both as best I could.
I learned that when I am with my daughter she should have 100% of my attention — there should be no interruptions, no other important things to do, nothing but her and me. And the same principle applied to my working hours — when I'm working on ManageWP I am 100% attentive to its needs. In this way I can offer the kind of quality attention that both Petra and my business deserve without compromise.
This morning, I was strolling by the riverside with Petra. She picked up a stick and started digging up the earth in the way that children do. We spent around fifteen minutes at the same spot, her doing the same thing. An old lady walked by, looked at us and said, "Only a dad could have such patience."
When we spend time together I feel fulfilled and I am sure she feels the difference.
It is Okay to Be a Parent and an Entrepreneur
I really, really love my daughter. And I really, really love my job. My daughter makes me happy, fulfils me, gives me a purpose. And so does my job. It is perfectly fine to have both and not be ashamed of it.
I hope that my daughter's life will be better because I am successful at what I do.
I hope that one day she will have passion for her work in the same way that I do, because I believe that having balance in your life and devoting everything to whatever you are focused on is the key.