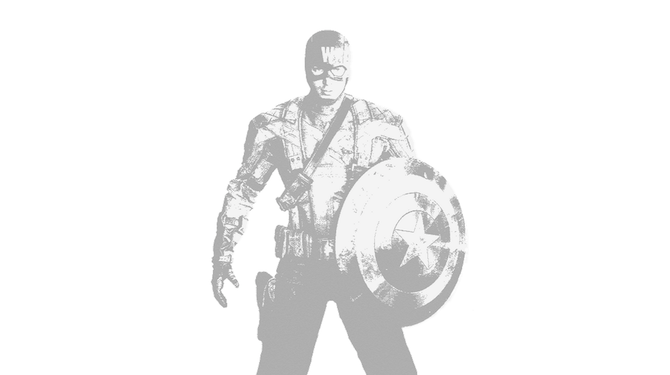 There's a storm brewing in the WordPress community — one that encompasses everything from GPL licensing to good old fashioned up-front transparency.
It centers around the emergence of WP Avengers: a group of "ace WooCommerce developers" who are supposedly rebelling against what they perceive to be the "broken" WooCommerce ecosystem.
So who are the WP Avengers, what are they doing, and why have their actions (or future potential actions, to be more precise) provoked so much debate?
Introducing WP Avengers
Here's what you will see on WP Avengers' home page: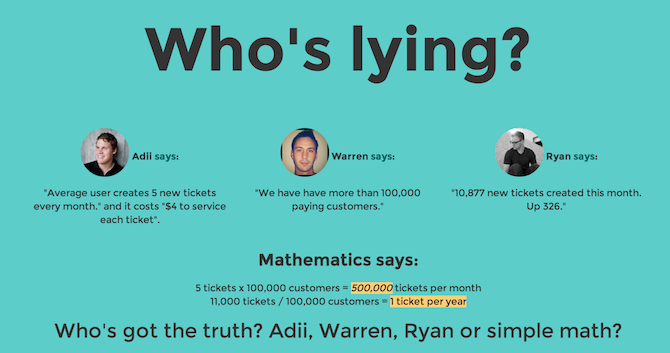 Who is being accused of lying? None other than the darlings of WordPress theme development: WooThemes. They are the creators of Canvas and WooCommerce — arguably two of the most popular freemium/premium products available for WordPress. They're also the same guys who offer full disclosure on support statistics with their Customer Happiness Reports and generally hold their hands up and say "Our bad" when they screw up.
The guys over at WooThemes are not perfect, that's for sure. But from my experience with WooThemes over the past 2 1/2 years, I have few negative things to say (and lots of positives). So why have the WPAvengers got a bee in their bonnet and why are they kicking up such a fuss?
A WooCommerce Alternative?
There are a lot of ways to sell products online. WPAvengers have gone the route of publicly accusing their potential future competitors, from behind a veil of anonymity, of lying to and cheating their customers.
I don't know about you but that just rubs me up the wrong way. I'm definitely on board with Brian Krogsgard on that front — if you want to call someone out on something then be a man about it and show yourself. Sure, you'll probably attract a ton of flack and be called an idiot (like I was in my post arguing against responsive design last year) but as long as you have the conviction to stand by your argument, you'll have my respect.
WPAvengers claim that the WooCommerce ecosystem is "broken." It seems that their definition of "broken" is "considered too expensive by an undefined proportion of potential customers."
Here are the facts: WooThemes recently announced a major shift in their pricing plans which has caused quite a stir. I'm not going to argue for or against the actions they have taken as I can see valid points on either side of the debate. This post isn't about that. It's about an anonymous "team" spotting a commercial opportunity and seeking to capitalize on it in a deplorable manner, but packaging it up as something else entirely.
The Problem With WPAvengers
Let's cut through the crap: the WPAvengers are guided by little more than a desire to make money.
They are not the Robin Hoods of WordPress — taking GPL plugin code from the rich to sell at a much-reduced rate to the poor with nothing but altruistic notions guiding their every move.
The fact of the matter is this: it's a lot easier to sell plugins at a much-reduced price when you didn't have to pay to develop them. WPAvengers have grabbed a bunch of premium plugins developed by third parties and repackaged them for their own club membership offering. They promise superb support across 36 plugins for a price that seems too good to be true.
As Scott Kingsley Clark pointed out in the comments section on WPAvengers' home page:
What you are offering is dollar store prices compared to what it would take in the real world. You will be hurting all of your potential customers more than they appear to be hurt by anything Woo is doing with their pricing changes.
To the best of my knowledge, WPAvengers are doing nothing illegal. The whole point of GPL-licensed code is that it can be repurposed if properly attributed. But that's not the point. We're looking at issues of morality (i.e. are their actions morally agreeable?) and of realism (i.e. can they possibly deliver on what they promise?).
Whether they can or not remains to be seen, but one thing is for sure — they're making big promises, and they're doing it in a manner that I find extraordinarily distasteful.
Concluding Thoughts
Max Rice made a good point about this new undertaking in the comments section on the WPAvengers home page:
Imagine if [WPAvengers] were honest with their customers about this and said, "We copied all this code from the original developers and just slapped our name on it so we can sell it to you for cheap and profit from their work! Don't worry, it's legal under the GPL so everything is OK!" — do you really think customers want to buy critical software for their website from people like that?
That in itself is a fair point. As far as I can see this project has been conceived because of a perceived commercial opportunity. While there is nothing wrong with that in principle — I am a big fan of capitalism — the way that the WPAvengers have chosen to market their service is pretty abhorrent. Furthermore, it seems to me that the chances of them being able to deliver on what they promise are pretty slim.
My message to the WPAvengers is this: If you want to launch an alternative to the WooCommerce ecosystem then go for it. But don't play yourself as a victim of a "broken" ecosystem, fighting for the rights of poor WooThemes customers. First of all, show your face. Second of all, deliver a simple message: "We think WooCommerce products are too expensive. We intend to create an alternative platform that will be more affordable."
What do you think?