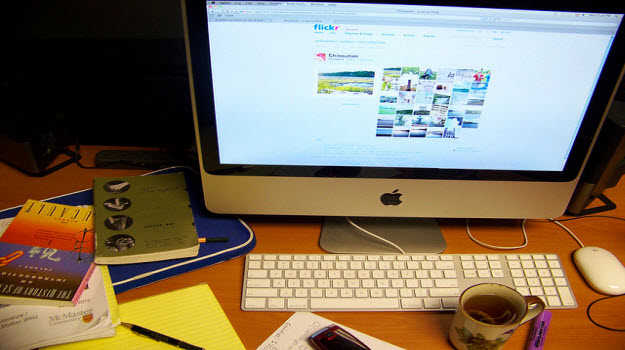 Do you often share images, videos or audio online? Do you wish that you could automatically publish that media to your blog? Sure there are autoblogging tools out there, but most are "illegal" and involve content scraping. Those types of duplicate content posting tools can get you in serious trouble.
Today I'm going to share a great way to autoblog without getting into any trouble, by using an online service called IFTTT. The name IFTTT is short for If This, Then That and allows you to automate all kinds of Web tasks and service.
For instance, you can automatically post new RSS feed items to your social networks, get email notifications for any RSS feed, back up your social network posts to Evernote or Dropbox, and much more.
Depending on the types of media you're sharing, autoblogging images, videos and audio can be great for your blog; they can add great value and serve as another means of sharing useful information. So let's take a look at how to put IFTTT to work for you.
The WordPress Channel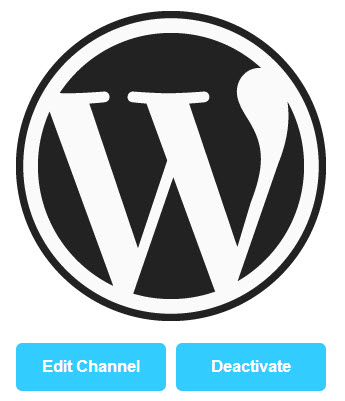 IFTTT has a channel for each service that it supports. The WordPress Channel allows you to autopost content and media from outside sources to your blog. IFTTT doesn't just publish posts immediately, you can also choose to save posts as drafts or publish privately. This is good if you want to edit your posts before making them public.
The IFTTT WordPress Channel not only supports blogs hosted on WordPress.com but also self-hosted blogs. To activate the channel you'll need to enter your blog URL, username and password.
Also be sure that your blog has XML-RPC enabled, so that IFTTT can publish to it remotely (go to Settings – Writing – Remote Publishing).
Triggers
In the "If This, Then That" equation, the trigger is "this." Since you want other services to "trigger" and post to your WordPress blog, you won't have to worry about the triggers for WordPress.
Just know that if you ever want to automatically post your WordPress blog to other services, you can do so with IFTTT.
Actions
Likewise, in the "If This, Then That" equation, the action is "that." This is the important part of your autoblogging recipe because it will tell IFTTT what to post on your blog. You can choose to use one of the following actions:
Create a post – will create a blog post with text only
Create a photo post – will create a blog post with a photo on top and text underneath
For both actions, you can customize the action fields (i.e. title, body, tags, category).
Useful WordPress Recipes
Now that you know the basics of triggers and actions (which are used to make recipes), we can get into some really useful WordPress autoblogging recipes.
Each service that you use will have different triggers, so the recipe possibilities are practically endless. Because of this, I'll only list the ones that I feel are the most beneficial for WordPress bloggers.
Autoblogging

Images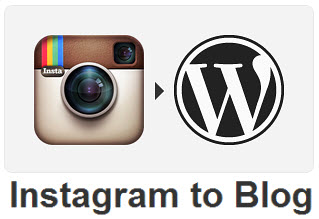 If you post a lot of images online, you may want to automatically share them on your blog. Here are some recipes for that.
Instagram

-> WordPress – post new and tagged photos or liked photos to your blog.
Flickr -> WordPress – post any public and tagged photos, new sets or favorites to your blog.
Facebook -> WordPress – use the "new photo upload by you" or "you are tagged in a photo" trigger to post Facebook images to your blog.
Autoblogging

Videos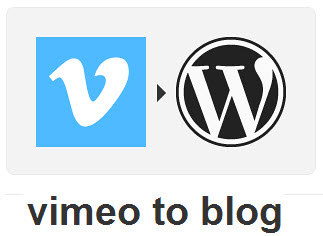 If you're a video blogger or you want to start video blogging, this is an easy way to get your videos your blog. It's also great for automatically posting video podcasts.
YouTube -> WordPress – automatically post new videos, liked videos or videos that you add to your watch later list.
Vimeo -> WordPress – automatically post new videos, favorite videos and those that you add to your water later list.
RSS-supported Service -> WordPress – use your RSS feed from any other video service, to automatically post  to your blog.
Autoblogging

Audio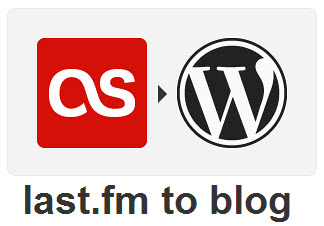 If you publish audio podcasts, these recipes are great for posting them to your blog. It's also great for musicians, singers and bands that want to promote their music on their blog.
SoundCloud -> WordPress  – post new audio tracks or favorites to your blog.
Last

.

fm

-> WordPress – post

scrobbled

 or loved tracks to your blog.
RSS-supported Service -> WordPress – just like with videos, if you use an audio publishing or podcasting service that supports RSS, you can use it to

autopost

 to your blog.
Other Autoblogging Recipes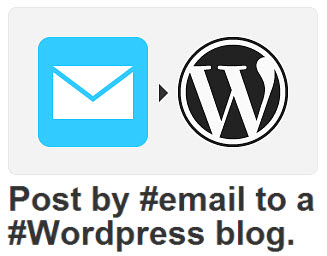 Email -> WordPress – this is a recipe that I use because it allows me to blog by email; not only can I attach images, but I can also send images that I receive to my blog.
SMS -> WordPress – with this recipe blogging can be as easily as sending a text message.
Phone -> WordPress – leave IFTTT a voicemail message and it will get transcribed it into a blog post.
How Do You Blog?
Some bloggers are not fans of autoblogging and I can empathize. It's fine when you're doing it sporadically, but once it becomes an everyday thing your blog  becomes impersonal and pretty boring.
There's no need to use IFTTT if you only plan to populate your blog with automated content. The only way that would work would be if you were creating a lifestream, then of course your social networking content is welcome.
However, if you're looking to fill in some gaps or add to your already healthy blog, by all means let IFTTT help you out.
Do you autoblog? If so, what tool(s) do you use to do so? Do you use IFTTT? If so, do you use any of the above-mentioned WordPress recipes? Let us know in the comments section!
Creative Commons image courtesy of owlbookdreams