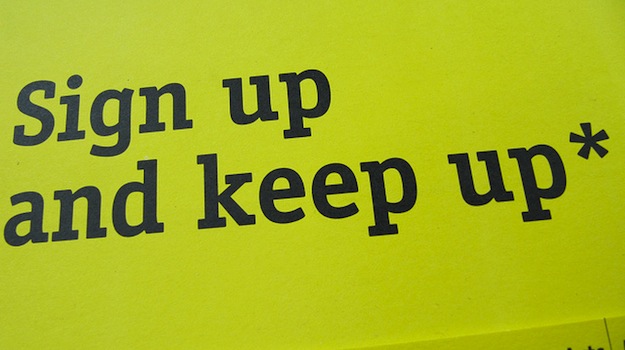 Attracting traffic to your blog is tough. You can read countless articles on how to do so, but simple actionable steps are thin on the ground. That is because building a successful blog is an organic process – there are so many different factors involved. Your content needs to be stellar. You need to have a great unique selling proposition. You need to market and promote your blog effectively.
So getting traffic to your blog is definitely the hardest part of the equation. The next step is to keep them coming back – and this is where your email list comes in.
It's Important…We Get It
There is little point on dwelling upon the importance of your email list, because anyone who has been blogging for more than a few days will have had it rammed down their throat that "the money is in the list". An email list is an asset – a selection of highly targeted people with an interest in what you have to offer. We are making the assumption that you already recognize how important building an email list, so that we can skip straight onto the good stuff – how to increase your email list subscribe rate.
We made the point that simple actionable steps are thin on the ground when it comes to attracting traffic to your post. But that is not the case with regards to building your email list. There are in fact a plethora of simple actionable steps that you can take right now.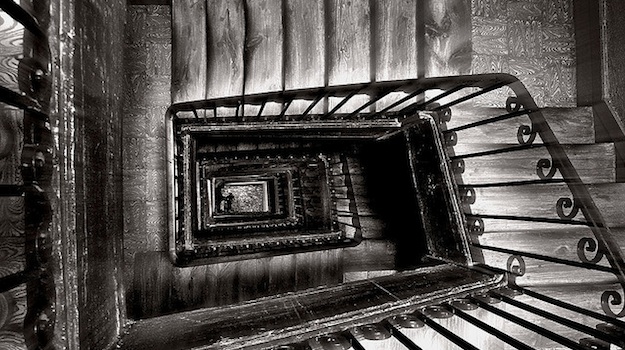 Just one more thing before we start – the estimated conversion rates below are based upon the number of unique visitors. Furthermore, you can of course expect results to vary.
1. Create an Incentive
It has been proven time and time again that giving people a reason to subscribe to your list is likely to increase subscribe rates. This principle can be observed in a multitude of applications. Logically speaking, it makes perfect sense. We are bombarded on a daily basis with cries for our attention, so it takes something a little special to attract our interest.
An incentive can take many forms – it could be an eBook, a video course, or simply a quality autoresponder with unique content. Just remember that you should be offering something to your readers that will be interesting enough to compel them to give up their email address.
2. Use Multiple Opt-In Forms
This is a no brainer – give your readers multiple opportunities to sign up to your newsletter. The most common places for a signup form are in the sidebar, at the bottom of your posts, and at the footer of your blog. We will be placing others in less obvious places, but these spots are a great start.
Although results will vary, you can expect a 1-2% conversion rate from the sidebar and post footer forms. The form on the footer of your site is likely to convert only a few (say 0.5-1%), but if you have room for it and it only takes a few minutes to implement, why not get those extra few subscribers?
3. Use a Feature Box
This is one of the conversion kings. The feature box was popularized by Derek Halpern of Social Triggers – you can see an example of one on his homepage: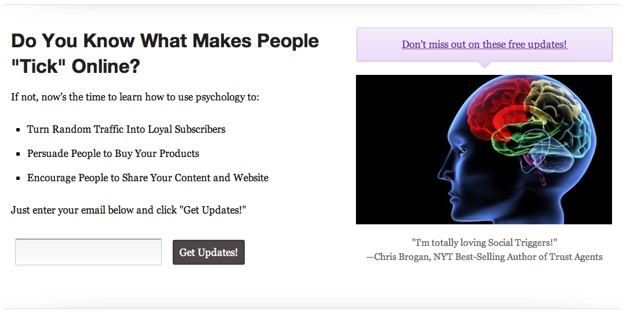 This is pretty much the first thing you see when you hit Derek's site. If you have an interest in his subject matter, you are likely to sign up straight away, as the feature box is so prominent. The results speak for themselves – conversion rates are likely to be in the region of 3-5%, or even more.
4. Optimize Your About Page
Go check your analytics right now. Your About page will be one of the most popular on your entire site amongst new visitors.
When someone who has never heard of your hits your blog for the first time, more often than not they are going to want to know what you are all about. So take advantage of this by offering a signup form within the content of your About page.
5. Create a "New? Start Here!" Page
This is a page that if implemented on your blog can attract a huge number of clicks. People like direction, and a page that tells them where to get started offers just that. And if you happen to recommend that they get started by signing up to your email list, so be it!
Such a page can be excellent for converting new visitors – in fact, it can offer as good a conversion rate as almost any other option (between 3-5%).
6. Use a Lightbox
The dreaded lightbox – something you either love or hate. But to be frank, you should not hate it. As far as you should be concerned, it is a tool that can either positively or negatively affect your site. And to be honest, results are usually rather positive.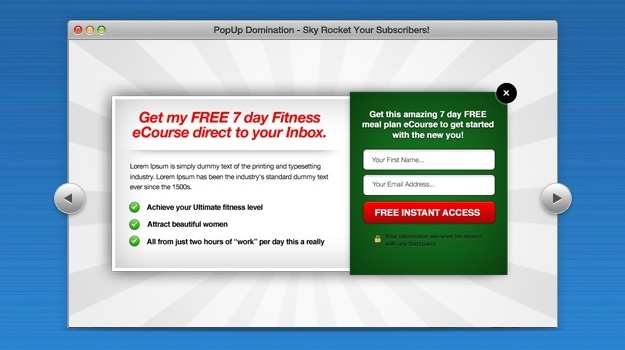 If you are afraid that using a lightbox will drive people away from your site, there is a simple solution – install one, and see if it drives people away from your site. Sounds simple, right? But that is all there is to it. Just keep an eye on your analytics; most importantly the bounce rate and average page views. If they are not negatively affected and you see an increase in subscribers, you're onto a winner.
There are a lot of options out there to choose from, but PopUp Domination is the best known.
7. Provide an Opt-In on Comments
This is another quick and easy step – give people who comment on your blog the opportunity to opt-in to your list. Chances are, a person who is commenting on a blog post is more likely to subscribe to your list than an average reader, so give them an immediate and easy option to do so.

This is something you can implement literally in a couple of minutes – just install and set up the Newsletter Sign-Up plugin.
8. Hello Bar
You will have probably got the message by now that providing multiple opportunities to sign up is one of the best ways of increasing subscribe rates. And the Hello Bar is another way in which you can do that.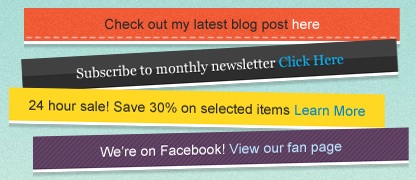 The concept is simple – it's just a little bar across the top of the page that promotes something – in this case, it would be your newsletter.
One of the best things about the Hello Bar is its advanced split testing options – you can just keep testing and testing in an effort to maximize your conversion rate.
Hello Bar is free for up to 25 clicks a month, but that obviously isn't going to get you very far. Having said that, the paid options are reasonably priced, and you only pay for the clicks you receive.
9. Include Calls to Action (CTAs) Within Posts
We place signup forms in many places because readers are savvy. They've seen it all before, so you need to try to catch them on multiple occasions. One of the best ways to catch them "off-guard" is to put CTAs within the content of your post.
Many people will subconsciously skip over signup forms in the typical prominent locations, but if you include one directly within a post, you are likely to see an encouraging conversion rate.
This is something you should especially look to do within your most popular posts. When you publish a post that proves to be popular, go back and add a CTA within the content somewhere.
10. Test, Test, Test
This is one of the most important parts of the whole process. You must test everything that you do. Ideally, you will have two iterations of every signup form on your site so that you can test them alongside each other. When you have gathered a big enough sample pool and can crown a winner, you then test that against a new design.
Increasing your conversion rates is a neverending split testing journey. There is always more you can do to improve your conversion rates, and testing the efficacy of your current forms can have dramatic effects.
What Methods Do YOU Use?
There are many more things you can do to increase your email list subscribe rate. The above 10 options are great starting points, but what methods have you employed that have been successful? Let us know in the comments section!
Creative Commons images courtesy of Jose Manuel Mazintosh and HowardLake