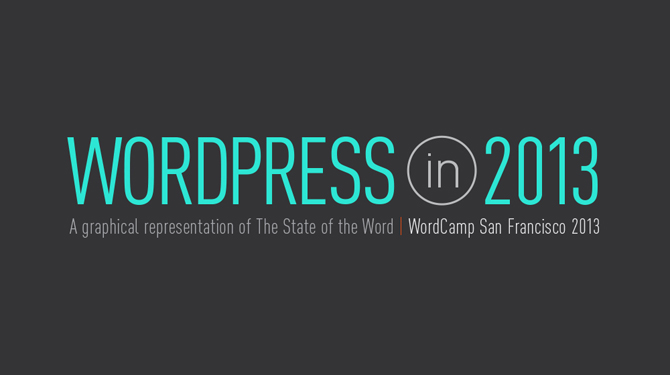 The WordPress community has been hard at work creating fantastic content over the last few weeks.
This month we have articles about improving your site in various ways, new version releases, betas for plugins and much more.
As always we'd love to hear your thoughts in the comments. Enjoy!
Articles
Speeding up your WordPress blog: 7 effective solutions – fast page load speeds are a large component of a successful blog. Use these solutions to improve the speed of your site.
Why Schema.org is crucial to WordPress – make sure you get the best out of the Google by implementing Schema.org into your site's syntax.
12+ MultiSite enhancements in one plugin – finding a plugin to improve the WordPress MultiSite experience can be challenging. This one free plugin gives you over 12 enhancements.
Add ManageWP.org share button to JetPack – add a ManageWP.org shared button to JetPack sharing options on your site with this simple plugin.
Is responsive design holding WordPress back? – responsive design is everywhere just now. The WPMU team discusses whether this fascination with size is detracting from user experience.
Getting started with WordPress Custom Fields – custom fields can be useful for many things. This beginner's guide is a great way to get to know all about them and how to implement them.
Increase the maximum upload limit in WordPress – media plays a large part on websites these days. WordPress limits the size of files you can upload to your site. This guide teaches you how to increase the size limit if you need to use larger files.
WordPress 3.8 Features – after a long IRC discussion with the WordPress community, the new features for WordPress 3.8 have been decided.
Advanced WordPress Menus – improve the menu system in WordPress with one of these interesting plugins.
10 wp-config tweaks to improve your WordPress site – when making improvements to your website your wp-config file isn't often thought of. These tweaks offer you a different approach to improving your site.
WooCommerce –vs- iThemes Exchange – deciding on an eCommerce solution for your website can be difficult. The team at WPKube put two of the main plugins head to head to help you decide.
BuddyPress 1.9 latest developments – the upcoming version of BuddyPress is retiring the old default theme. The developers have also teased a new notification component to the software.
Typography matters – a simple way to improve your site design is to choose a great font combination. Learn the basics with this handy guide.
New tips for WordPress security – WordPress security is always a hot topic of discussion. Think about these tips and improve the security of your own site.
The Future of WordPress plugin development – Chris Lema discusses one possible future of plugin development.
GravityForms 1.8 beta is released – Rocketgenius have announced the release of Gravity Forms 1.8 beta with a selection of new features and the introduction of an API.
WordPress hosting in the cloud – the WPMU team discuss whether hosting your website on Amazon Web Services is a viable option.
Matt Mullenweg keynotes Joomla conference – WordPress co-founder Matt Mullenweg delivers the keynote speech at the second annual Joomla World Conference.
Override Sidebars per page – WordPress sidebars are great but limited in how you display them. Learn how to modify the sidebars you can display on each page.
Infographics
Things have been a little quiet on the infographics front recently. However, I was able to find two great examples for you.
This month we have a visual representation of the State of the Word keynote as well as an infographic detailing WordPress –vs- Joomla. Enjoy!