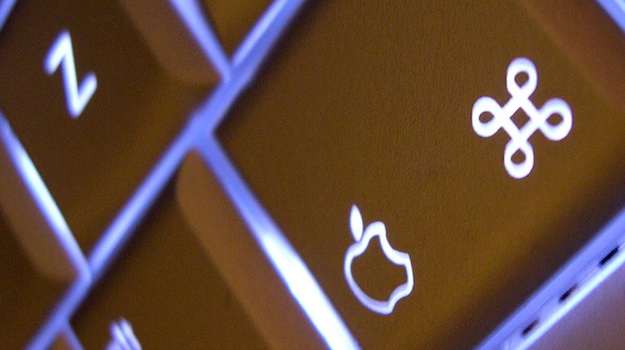 I am a proud Mac owner.
I had used PCs for my entire life before switching late last year. After two decades of Microsoft Windows (and a bit of DOS) I made the switch. It is fair to say that I haven't looked back.
However, it is not the purpose of this article to hate on Windows and praise Apple. Far from it — I have nothing against PCs. What I would like to do is take you through the Mac applications that I use on a daily basis as part of my WordPress blogging. I welcome Mac owners to make their own suggestions in the comments section, and I'd also love to see PC users compare notes too!
Alright, let's get to it.
Chrome + Extensions
Let's start with a simple one.
I love Chrome. I would like to love Safari, but in my opinion, it just doesn't stack up. Chrome is quick, easy to use, and syncs with everything and anything.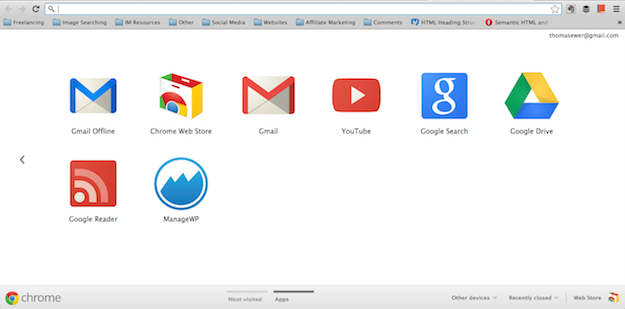 But what I really love about Chrome is the extensions available via their web store — most notably:
That's right — ManageWP has its own little Google Chrome app, for easy access to your account from your browser's homepage!
There are a truly astonishing number of extensions to choose from, and browsing through them can be quite addictive — you have been warned.
The tagline says it all — "Turn Your Favorite Web Apps into Real Mac Apps". You can use Fluid to create standalone apps for websites like Gmail, Facebook, Google Calendar, and so on.
Here's my Gmail account running in Fluid: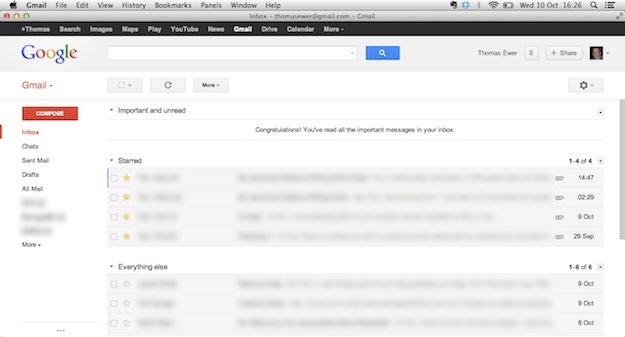 It's perfect for any web app that you use regularly and want access to at the click of a button. For instance, I like to always have my emails open, and it makes more sense to have it as a standalone app than a browser tab.
Fluid can suffer from the occasional crash, but the issue is not great enough to stop me from using it.
Preview
That's right —  Preview — the basic image editing app that comes bundled with Macs as standard.
This is the first of three image editing tools I use — it offers the quickest way I have found to resize and crop images with ease:
It also has a bunch of basic editing tools, but to be honest, I've never really touched them. If I want to to start adding boxes and arrows to screenshots for use in a blog post, I'll move onto the second image editing app that I use…
I have been a huge fan of Skitch ever since I started using it. Its colorful and casual exterior belies its functionality.
I use Skitch to take screenshots and add arrows and boxes, just like this:
A new version of Skitch was released recently, and I must say that I have not immediately fallen in love with it. In fact, I am considering switching back to the old version (if that is possible). Having said that, Skitch is still a great tool to have in your box.
If you don't have the budget to purchase a fully-fledged graphic design application like Photoshop, GIMP is the next best thing (not to mention completely free).
I'm not going to lie to you — I use GIMP to achieve just one effect — the blurring of elements in screenshots that I do not want to show, as you saw in the Gmail screenshot earlier on: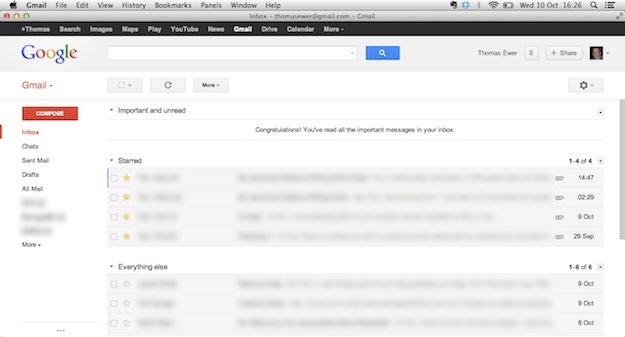 However, GIMP is capable of much more. The fact that I am woefully talentless when it comes to the world of graphic design renders a lot of its more advanced features redundant to me.
I don't know what I'd do without Evernote. It contains everything from blog strategy notes, to blog post ideas, to business ideas, to my shopping list. All of the data is cloud based, so I can access it from my Mac, iPhone, and iPad.
If you haven't tried Evernote yet, I strongly recommend that you do. It's awesomeness may not be immediately apparent (it wasn't to me), but over time, you will grow to love it.
Spotlight
This might not quite be considered an app, but I consider it indispensable nonetheless.
Spotlight is accessed either via its icon in the taskbar, or via the Command + Spacebar shortcut:

You can then search for just about anything. You can use it to open up regularly accessed files and apps, or you can get a bit clever, and use it as a calculator: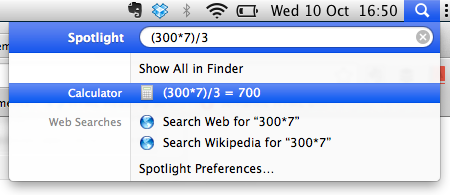 Or a dictionary: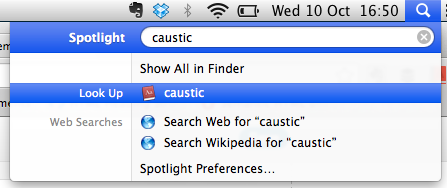 It's awesome, and saves me a whole heap of time. Spotlight is capable of so much more, but I mainly use it for the above purposes.
What Else Is There?
There you have it folks — the Mac apps I regularly use to make my daily blogging that bit easier.
But what about you? What apps and tricks do you use? It doesn't matter if you're a Mac or a PC user — show us what you've got!
Creative Commons image courtesy of arquera