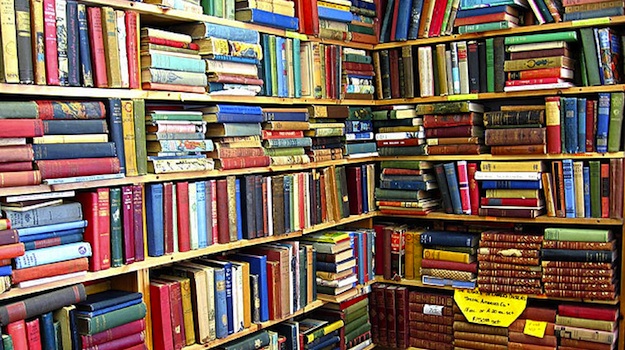 Important Note: This feature was retired with the shutdown of ManageWP Classic in 2017.
If you're running a network of blogs, you are probably dealing with an awful lot of content. We're talking about hundreds (or thousands) of posts and pages spread across a number of web properties.
Keeping track of all that information can be somewhat overwhelming, to say the least. And that is why we have expended a great deal of time and energy in creating the kind of functionality that can make such website administration tasks as efficient as possible.
If you are an existing ManageWP user, you may not appreciate how powerful it can be in assisting your content management tasks. And if you haven't yet tried ManageWP, you may be astonished at how efficiently you can manage all of the information you are in control of.
Let's take a closer look!
Note: some of the mentioned functionalities mentioned here are related to the old version of the dashboard (ManageWP Classic) and were retired with the launch of the ManageWP Orion version in 2016.
Managing Posts and Pages
There are of course some key differences between posts and pages, but they count for little when it comes to managing them with ManageWP. We focus on the same key tools between both formats.
You can manage posts and pages in ManageWP via the "Posts" and "Pages" menu options. The first option you will have is to choose from which sites you want to manage content:

You can pick from your portfolio of sites in exactly same manner as you would when creating backups.
Once you have selected the relevant sites, you have a few filtering options: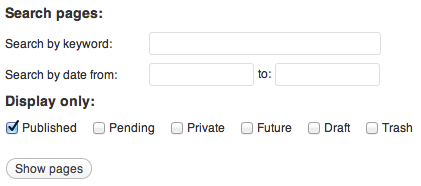 The options are self-explanatory. A handy calendar will pop up when you click on either of the date fields.
You may wish to pay attention to which posts or pages you choose to display (e.g. published, pending, and so on). For instance, you can use our post/page management feature to keep a regular eye on scheduled posts across your entire portfolio.
Once you click "Show posts/pages", you will be presented with a list, filtered by whatever criteria you set. Here's an example screenshot with posts from my blog listed: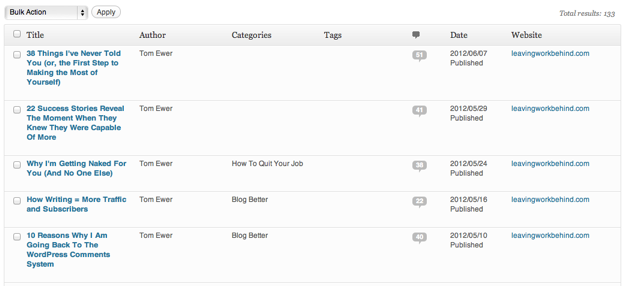 From here you can carry out all the usual tasks (edit, trash, and view). Essentially, you have the functionality you would typically have on a WordPress blog, but you can effect changes to content across your entire portfolio.
Adding New Posts and Pages
If you thought our post/page management feature was useful, you'll love this.
If you are in the Post/Page screen in the ManageWP dashboard, just click on the "Add new" tab at the top of the screen:

You will be presented with a familiar screen, with a few modifications and added extras – namely the following: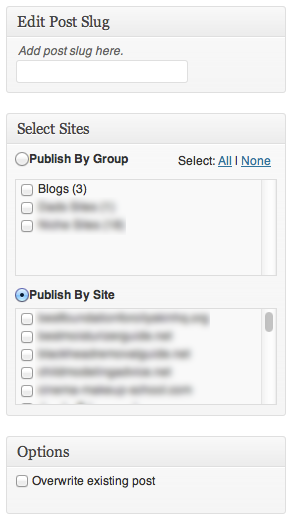 As you will no doubt be able to ascertain from the above screenshot, ManageWP gives you the ability to publish the same post or page to multiple sites. You can define a slug for the post or page, and enforce an overwrite if existing posts or pages exist.
This tool can be extremely useful for publishing (or updating) disclaimer pages, privacy policies, and so on. Instead of clicking through to each site and making the changes, you do it all in one go.
Creative Commons photo courtesy of ButterflySha