The option to upload all of your websites at once means being able to start managing with us within minutes. The process of adding websites at bulk is easy, and you can do it in more than one way depending on what suits you. Choose between being able to upload all websites using website URL or to import them from a file.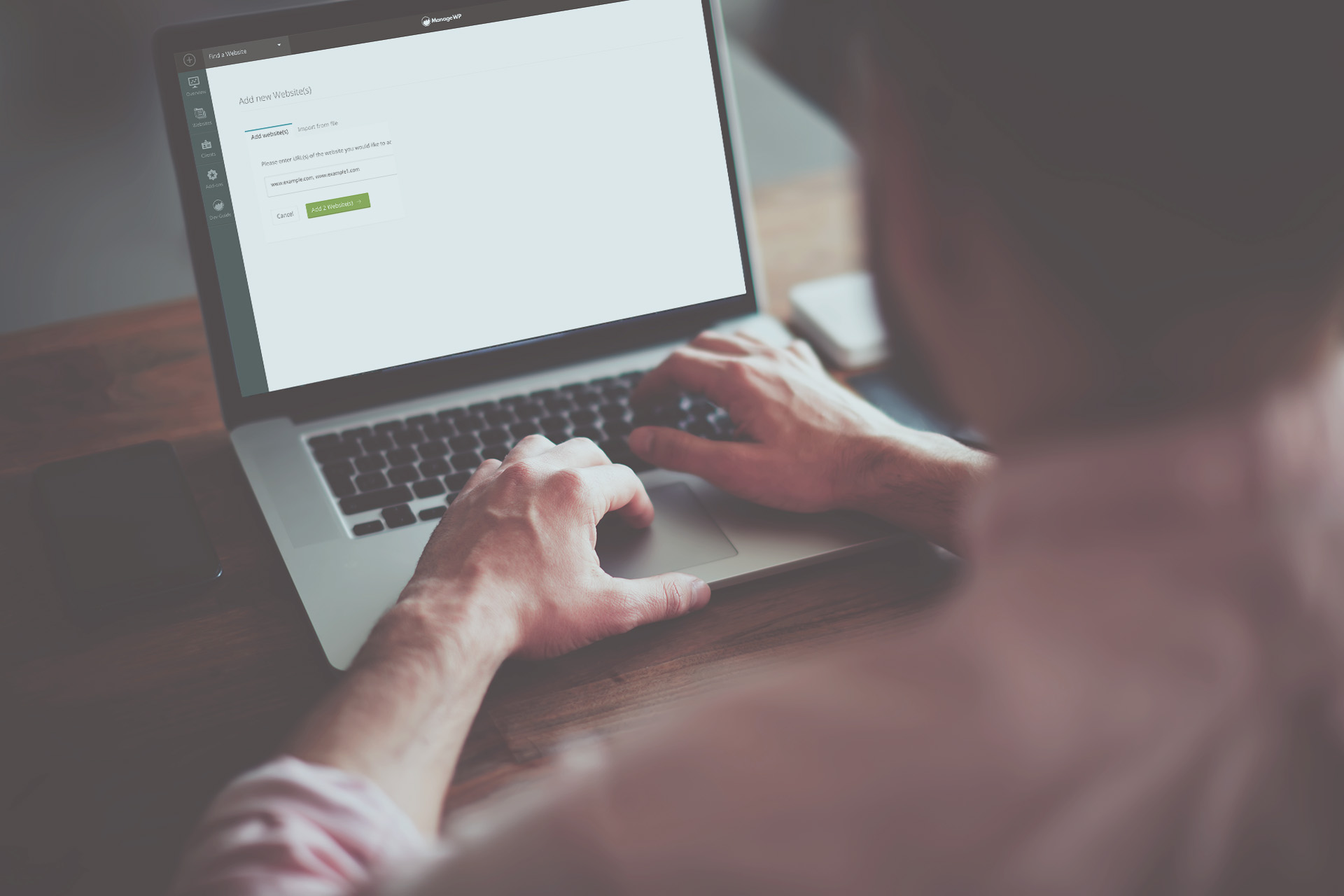 Upload website URL
Once you have logged into our dashboard you can access the "add website" option straight away. If it's your first time adding a website with us, have a look at this detailed guide on how to get started. On the add option, you can now enter all of your website URLs. Regardless of if you have 20 or a 100, you can enter them at once, and then click add websites. We also support bulk upload of multisites, you can upload both the parent and child sites.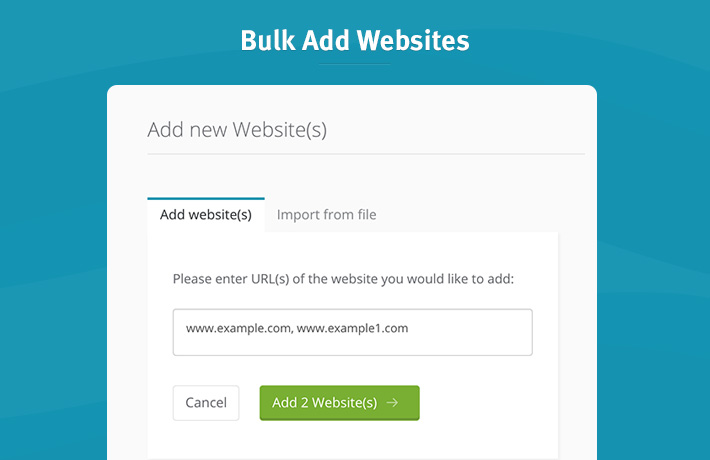 Adding over the website URL requires you to also include your website username and password. In an effort to save you even more time, we introduced our default credentials option. That means that when we start adding your websites, we will ask you for website credentials and give you the option to apply them as default to all websites. It means not having to input them for each website!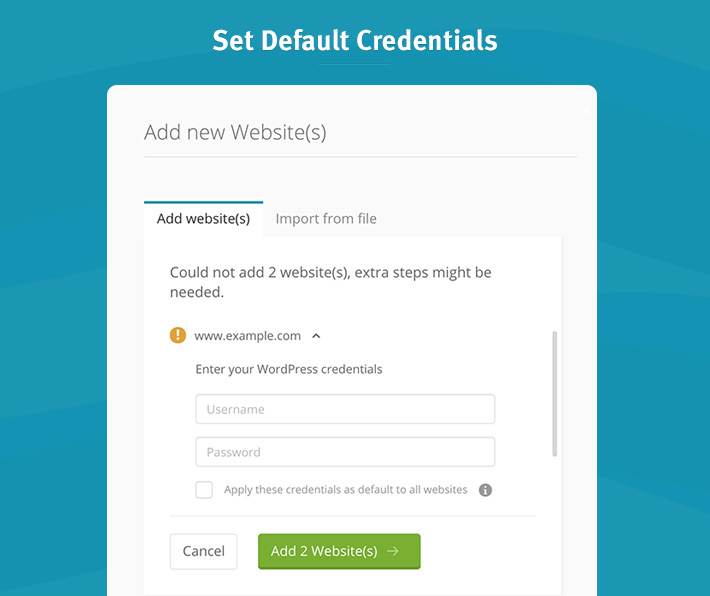 Import websites from a file
If you prefer you can also import your websites using a CSV file. Let's say you are switching from one website management platform to another, you can export your websites from one management platform and import directly to ManageWP. That's all of you websites moved over to ManageWP without the hassle of re-adding them individually. Or, if you are still using an excel sheet to keep track of your client's websites, export it as a CSV file and add to ManageWP with one swift move.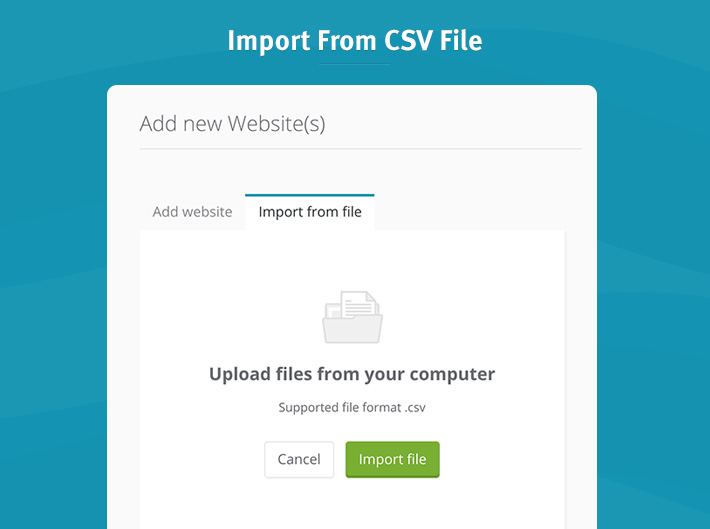 Here are a few things to remember when importing a CSV file. Use the following format: http://www.example.com,username,password. That's website URL, username, password. Pay close attention to include the commas, and if you prefer you can do it in columns on the CSV. Both work. The website URL can be written in various ways:
http://www.example.com
https://www.example.com
www.example.com
example.com.
Your file can include the website URL only, however, we will ask you in the next step for your username and password. If you want to include your credentials, be sure to include both the username and password for the file to be uploaded successfully.
Conclusion
ManageWP is free for as many websites as you like. We don't charge you anything to add a website to our dashboard, and uploading multiple website is also free. You can be sure that uploading all of your websites to ManageWP won't cost you a penny. As a web professional you can transfer a large number of websites, because we let you do that with minimum effort. Managing hundreds of websites from our dashboard is fast, efficient and reliable, and now you don't need to worry about adding another hundred.