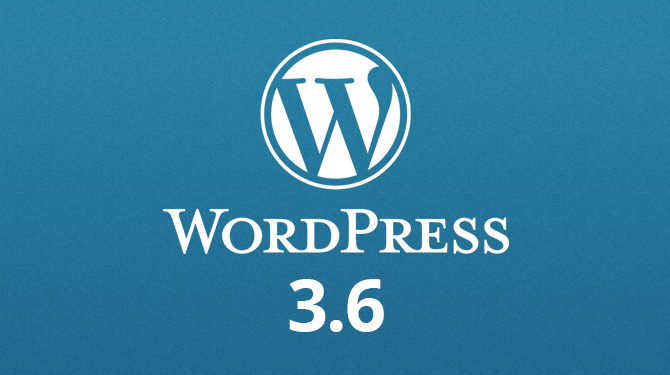 Back in February I gave you a sneak peek at what we could expect from WordPress 3.6 — the latest version of the world's favorite content management system. At the time I called it "the most promising update in a long time," but the road to beta has been rather bumpy and 3.6 has suffered some cutbacks since then.
So with WordPress 3.6 beta freely available for download I thought I would take the opportunity to take a closer look. Described as "actually a beta, not an alpha that we're calling a beta" by lead developer Mark Jaquith, we can expect only bug fixes and minor feature polishing between now and the official release of 3.6 (currently slated for 29th April).
The key question is, how well will the final release match Mark's original vision? Read on to find out!
Post Revisions
The post revisions feature in WordPress has never been particularly intuitive which is why I welcomed the news that 3.6 would include a complete overhaul. From following the conversations on Make WordPress Core one could see that there was a lot of debate about how the revisions interface should look, so my fear was that the end result would be a compromise.
From playing with the beta version of WordPress 3.6 I would describe the new revisions interface as improved but not perfect. Here's a screenshot of it in action:

As you can see, removed text is shown on the left and added text is show on the right. The slider at the top allows you to compare different revisions. It should now be far easier to compare revisions and figure out what changes have actually been made.
It's definitely a big step in the right direction but I think we still have a way to go before we see a post revision feature that does WordPress justice.
Autosave
When the development of WordPress 3.6 was first announced, Jaquith was quick to focus on how important a flawless autosave feature is:

…we should never lose posts due to expired cookies, loss of connection, inadvertent navigation…plugin or core errors on save, browser crashes, OS crashes, cats walking on keyboards, children drooling in keyboards, etc. I want people to trust WordPress with their posts.
While the jury is out until I have been able to test the final autosave feature extensively, Jaquith may have seen his vision come to light. The new autosave feature kicks in every fifteen seconds and saves a local version of the post. This should protect against the various potential disasters listed above and result in WordPress users losing no more than a few seconds of work at any given time.
As someone who is no stranger to losing content due to computer malfunction or human error, the new autosave feature is a welcome inclusion in WordPress 3.6.
Post Formats
Although WordPress can be used to create just about anything, one must not forget that it is ultimately a blogging platform. As such, it was no surprise to me that post formats was on the agenda for 3.6.
The end result is a relatively unobtrusive and easily accessible selection of post formats on the Add New Post screen:

Clicking on a particular post format type will present you with different options. Take the video post option for example: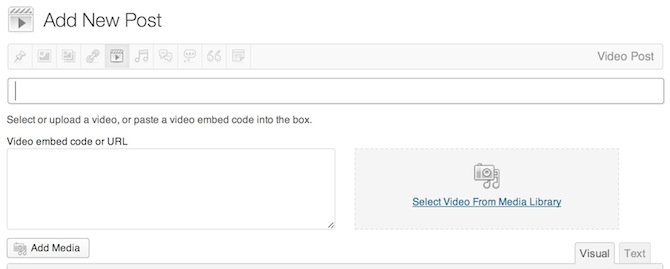 I think the idiot-proof text instructions are rather unnecessary and hope that they do not make it into the final version of 3.6. That minor gripe aside, the new post format interface is clean, functional and behaves as you would expect.
I do however have a bigger question: how many people will actually use the post formats? What percentage of WordPress users are going to utilize a feature that takes up valable screen real estate?
I appreciate the development team's aim to introduce Tumblr-style blogging to the WordPress system but I think there should be an option to remove the post format options for the thousands of us who have no need of them. I for one will be sticking with the standard post format for all of the blogs I write on.
Editorial Flow
As a direct contrast to post formats, the proposed editorial flow improvements marked an ambitious step forward in terms of turning WordPress into a fully-fledged content management system. It is therefore unfortunate that the feature was dropped relatively early in the development stage.
In reality the development team uncovered more problems than solutions and realized that "fundamental problems" would prevent them from producing something they would be satisfied with.
The silver lining is that the team made great strides in terms of understanding the issues inherent in improving the editorial flow in WordPress and are "better positioned to tackle it in the future."
Custom Menus
I'll be honest — when I first fired up the new custom menus screen I had to go back to WordPress 3.5 to see what the difference was. I discovered that the interface has been cleaned up and rearranged:
The only comment I have on this is that the new "Manage Locations" tab is not particularly intuitive — I am not sure it is immediately obvious that the first tab is where you create menus and the second tab is where you allocate them.
In an ideal world I would like to see the menu allocation option on the same page as the menu creation screen (as it is in 3.5).
Anything Else?
There are in fact a few pleasant surprises hidden within WordPress 3.6.
First of all we have native support for audio and video. This means that you can upload and embed your own video and audio files — a great new feature for vloggers, musicians and the like.
To accompany the updated post revision and autosave features 3.6 sees the introduction of post locking (so that two people cannot inadvertently work on the same page or post at the same time) and a login expiration warning (so that you are inadvertently locked out of your site mid-flow).
Finally, we have a new theme release to look forward to: Twenty Thirteen. I offered you a sneak peek of this back in February and it looks like the final design will match that initial vision closely. Look forward to a full feature when WordPress 3.6 is released.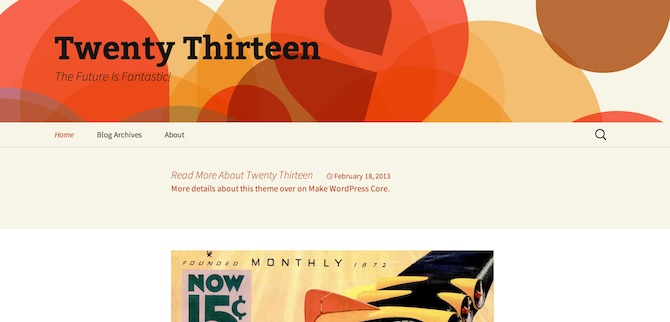 What Do You Think?
Personally I think WordPress 3.6 represents a solid step forwards in terms of the CMS' development. It is a shame that editorial flow had to be dropped and I for one would have love to see an improved Distraction Free Editor, but the improved post revision and autosave features are great to see.
Ultimately I like to see WordPress updates address fundamental issues rather than seek to create new bells and whistles. This has been done in part in this latest release but I think there is plenty more ground to cover.
As always, none of this would be possible without the dedication of the WordPress core development team and the hundreds of keen enthusiasts out there who all do their part in helping WordPress to become an even better CMS for us all, so a hearty thanks goes out to them.
What do you think about WordPress 3.6? Is it shaping up to be everything you hoped for or are you disappointed? Let us know in the comments section below!