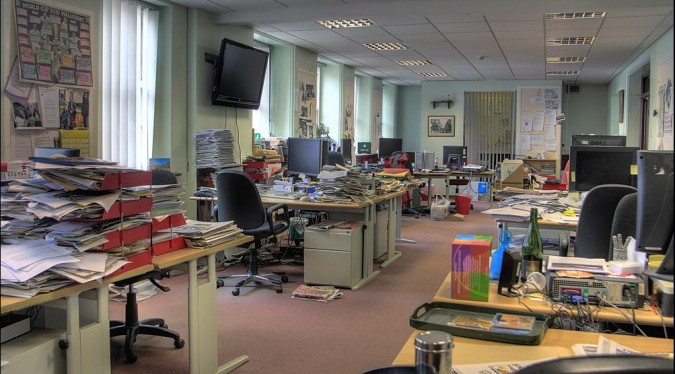 Project management applications are a mainstay for small business owners. They make keeping tabs on projects and who's doing what a snap. Still, there is some resistance to them, especially if you operate primarily in WordPress. "Another application?" you cry. "Why can't everything be simpler!"
The desire to have everything in one place makes sense. Fewer applications to run, means fewer things to open at the start of your day. And that means a reduced likelihood of forgetting something. And us business owners hate forgetting things. It's right up there with server downtime and people going nuts in the comments section.
But if managing content is part of your business (and if you have an online presence, it very well should be), you can manage your team from within your WordPress dashboard.
Define Roles
For starters, you need to make sure the right people have the right permissions. That is, a once-in-a-while contributor shouldn't have the same ability to add, delete, or modify settings and content as a dedicated team member would.
To start, you need to add a user to the site. To do this, go to Users on the Dashboard. Click Add New. This is what you should see:
Fill in all of the appropriate information for the user including username, e-mail address, name, and password. Then at the bottom, you should see a drop down menu. This menu allows you to select the role of this user:

Selecting the appropriate role for each team member from the get-go is important and could save you potential headaches later down the line. For instance, if you gave someone who is a contributor the Administrator role, they'd be able to not only modify all the content on your site but also modify all the settings, install or remove plugins, and generally get their hands into everything.
I'm not even suggesting that this would be malicious on the contributor's part. Rather, if someone who doesn't know much more than how to create a new post in WordPress is allowed to poke about, something is bound to go wrong. And at the very least it could go wrong, which is more than enough reason to pick roles wisely. Can you really afford your site suddenly going down because someone on your team clicked the wrong thing? If you're running a business on your WordPress-based site, the answer is "no." No, you really can't afford that.
What Do These Roles Mean?
If you're scratching your head as to what role to assign to each team member, let's spend some time defining each of these roles so you can make an informed decision. According to the WordPress Codex, there are five "pre-defined" roles you get give your users. Each of these roles are assigned specific capabilities:
Administrator – someone who can manage all aspects of a WordPress site from publishing posts to changing settings to modifying theme elements.
Editor – someone who can write and publish their own posts as well as edit and publish the posts of others.
Author – someone who can write and publish posts they alone produce.
Contributor – someone who can write and save their posts but needs and Editor or Administrator to publish them.
Subscriber – someone who can create a profile but not add any content to the site.
If you're dealing with a multisite situation, there is one other role you need to be aware of. That is the Super Admin, who can perform the role of administrator across a network of WordPress sites. This includes a few unique capabilities like being able to manage the network, sites, network users, network plugins, network options, and network themes.
Team Management Starts With the Right Tools
It's all pretty clear so far but if you're dealing with a huge site (or network of sites) you're talking a lot of users with a lot of tasks they need to complete. The more tasks that need to be completed — and the more hands you have in the pot — the more likely it is something will go wrong.
Murphy's Law definitely applies to running an online business. For instance, what if an Author accidentally presses Publish on a post that hasn't been reviewed by an Editor yet and wasn't supposed to be posted until next week? Or, what if an Administrator uploads a plugin without backing up the site and all of a sudden nothing's working properly? What if all of this happened on a day when you had a big marketing campaign roll out? You'd be racking up page views without any pages (or the right pages) to show for it.
This is why it's so important to go beyond the Roles you can assign within WordPress and install plugins that are actually designed for team and project management. While you might have traditionally used an external application to accomplish this task, a plugin that creates a management system within your Dashboard is obviously preferable for a number of reasons:
It keeps everything in one place

It's one less thing to buy/manage.
It allows for communication about posts and site updates where the updates are being made.
With these points in mind, here are a few plugins I've found to be useful in management of a team on a WordPress site:
Edit Flow

Edit Flow is a plugin that makes it simple to manage a team of writers by implementing a straightforward editorial workflow.
Basically, it makes it super easy for everyone on the team to know the status of every post at all times. Authors can set a post's status to "Pitch," when literally pitching a new idea to the editors. These pitches can then be "Assigned," or dubbed "In Progress." Once a writer is done with a post, it can be set to "Needs Edit." When all is done, the "Ready to Publish" status can be selected and someone with the authority to publish can do so. There's also a calendar feature that makes working across different timezones a snap.
Asana
If you have a small team (less than thirty people) you can use the Asana workspace to manage everyone's tasks effectively.
Now, you will need to sign up for their service outside of WordPress, but once you do, you can install a plugin that creates Dashboard widgets that can show individual user's task sheets you make in Asana and can allow users to create tasks that are then automatically synced with the task sheet. This is a good way for managing to-do lists and deadlines within your Dashboard.
CollabPress

Another option you have for project and team management is CollabPress.
This plugin makes it easy to create tasks and assign them to individual users. You can also add comments to these tasks, upload files, setup email notifications, and it supports BuddyPress.
Content Cloud

Okay, so I'm breaking my own rule here. This one's not integrated into WordPress. But it definitely uses WordPress, and quite remarkably at that.
Content Cloud is a platform developed by Betaout that integrates your WordPress posts, pages,  and settings into a fully-functional workflow. This actually adds a bunch of features to your workflow, allowing you to display guidelines, feedback, rewrite requests, and more.
Conclusion
Minimizing the number of steps you need to take to complete a task — while still keeping a handle on everything — is vital for running a successful business and for creating an environment in which your team thrives. Effective project and task management make this possible. And WordPress integration further simplifies the process — a total bonus.
What tools do you use to manage your team? Is WordPress integration important to you?
Photo source: Alan Cleaver