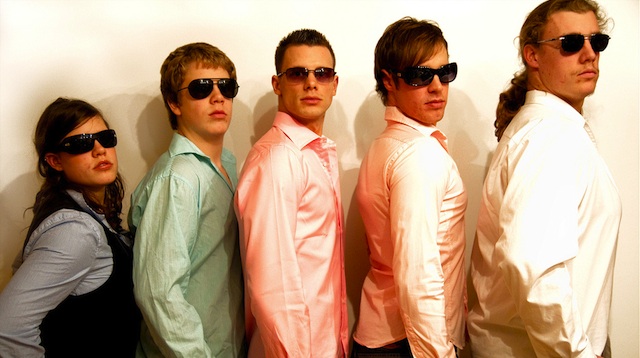 Before I start, I need to give some personal background on why I'm writing this article, so please excuse the long intro.
You should know that I'm not a feminist. I'm far from it. But I am glad I live in a country where, as a girl, I wasn't denied opportunities I wanted. Despite stats showing women don't have a dominant role in tech, I feel that if a woman wants to work as a developer or be a leader in technology, she should go to school, get educated, be smart enough to get hired, and work her way up the ladder like any male would have to do. No pity parties. My favorite statement so far on this subject is by Deanna Ballew who, after giving hope-downing statistics on women in tech says, frankly:
What do the numbers mean? Well, if you're a woman who wants to be in the tech industry, they should mean absolutely nothing… Whether you're a woman or man, your success in the tech industry is going to come down to the same factors: Are you really good at what you do? Can you get the job done?
I couldn't agree more.
But I have to admit, in the tech world, even if the pay rate is the same, there is an insecurity I feel as a female when I walk into sales meetings or sit in on talks at WordCamp (where everyone presumes I'm a blogger or a designer). I call myself a web developer, but I don't feel like one. I don't have a degree in computer science; I learned my way into this field (I'll get to that), and I always feel like I need to give out that disclaimer when speaking to people about my skillset. Not only that, I don't look the part at all. I'm not just saying I'm a female web developer; I'm saying I'm a high-heel-wearing, makeup-doing, cute-skirt-flaunting princess of a web developer. I wonder if people will take me seriously when they first look at me. Before I open my mouth. I figure they'll think, "Oh, she means she's a web designer." Or, "She's just the client-facing sales girl" (actually, that's half-true with me nowadays, but really off topic right now).
I tried asking my clients what they thought of me when they first met me, so I could do some qualitative research for this article, but my attempt failed when I realized this is a group of people who all chose to hire me. They all said the fact I was a girl had nothing to do with whether they thought I could handle the job. Does that make my above-described insecurity go away? No. And I think writers out there are pointing this out – that women are not brave enough to accept that their skillset is valuable to a company as much as a man's in the technology field.
Like for example, an article titled, Where are the Women in WordPress? by Raelene Wilson, where she states, on behalf of only 12 women who attended a WordPress gathering:
Many women don't think they're smart enough and feel like outsiders despite the incredible work they do, and some women who work in development tell people they're not a developer.
Bang on. I couldn't have described my own experience better.
Then there's this affirmation too: a quote from Sheryl Sandberg, COO at Facebook:
Women systematically underestimate their own abilities.
But I have to acknowledge what got me inspired to write this article: it was when I heard Morten Rand-Hendriksen (a male) of Pink and Yellow give the Keynote Speech at WordCamp Seattle 2013. It was an amazing speech, packed with lots of stats on how WordPress is changing the Internet. And here's what he says about WordPress helping women in tech (it starts around 38:30 minutes into the video):
WordPress is also chaining the Internet in one other very significant way. And as exemplified by this graphic that was released by the good people who are running this event…There's 60% men who registered (according to their first names)…the remaining 40% are super heroes.

The WordPress community consists of a very high number of women; very proportionately, a ridiculously high number of women. And not only that, but those women are essential parts of the development of WordPress, of the forward motion of WordPress and what's happening with it.

If you go to web development conferences you will generally find like two women, and they walk around with cages, because it's like they're magnets. If you go to design conferences, you get a larger proportion of women but there are very few women in development in general until you come to WordPress, and then all of a sudden you have all these women.

The only thing that's missing here is more women in front of the crowd. So I want all of you women here…to go back home after the conference, and think about what you're going to present next year. Everyone in this room has something to present at WordCamp, something of value, something that other people will learn from, and especially the women, because we don't get your point of view because you're not presenting. So you need to step up and present, and that will happen.
I did some research and it turns out this women in tech issue is a big one. Not only are women not studying computer sciences as much as they were in the 80s, they're also feeling like the industry treats them very poorly. Sexual harassment cases and instances of sexism abound. Then there are companies (like Mastercard) that try to promote 'diversity' by purposely hiring females, just to add some mix to the pile, because they see the lack of female voice in the industry.
Why WordPress Could Be Solving the "Women in Tech" Issue
1. WordPress is Easy and Designers Like That
I'm not saying that women are stupid, but I am saying that WordPress is closing the gap between the non-techy and the techy, as was discovered in other parts of Morten's speech noted above.
Right now we know that more females will enter into design-related studies than they would computer science studies, and we can presume that design is easier than coding (sorry, although I dare not ever say it does not require education and brains to be a good designer). But the thing with design nowadays is that it requires a deep understanding of the Web.
I hire designers (many of whom are female) and can see that if designers don't start learning coding basics, they are going to become paralyzed as far as their involvement in the web industry is concerned. They may be comfortable in print, since that's what design schools teach, but it's time for them to step up their game and learn how technology works and 'thinks,' so that they're not forcing technology to work with their designs, but rather allowing their designs to fit into technology.
Thus we have the theming and design tracks at WordCamps, where amazing female speakers like Suzette Franck (to name only one) talk about how to make designs work with WordPress plus other WordPress topics that take away the intimidation of technology for designers and the less technically-inclined.
Plus, the proliferation of female-tailored themes on the WordPress theme marketplace today can testify to the fact that women want to make websites too, and WordPress is allowing them to do that very easily.
2. Theme Frameworks Are Making Developers Out of All Of Us
I really like the philosophy of Gary Jones, who I remember once saying something along the lines of "I code so you don't have to." The amazing thing about theme frameworks, like the Genesis framework that Gary contributes to, is that it makes it super easy for anyone (boy or girl) to make a fantastic-looking custom WordPress site with little knowledge of code, because someone else has taken care of the tricky parts already.
So this is where I get to the story of how I, the princess web developer, learned to make websites:
I started in journalism, and then later got my degree in Communication. It was during my Communication studies that I fell in love with marketing (and almost failed a computer science class — no joke). At my first job out of college I got trained in SEO and e-marketing. When I was later no longer working for a company, I realized I had to know about web development if I was going to continue selling myself in this field effectively. Since any smart Internet marketer nowadays is going to know the power of WordPress for making moolah online, I attempted to make my first web site with WordPress.
I was dying to know how to change the logo in the top left corner of my beauty blog, and how to make the links pink instead of gray. So the late-night Google searches commenced as well as the many, many forum posts to the StudioPress community (sorry everyone, but your help got me to where I am today!). Soon my first clients approached me and, after I told them I'm a 'nothing' in this world, they said, "I trust you, and I want you to be the one to make my website." And that was that. A few people saw strength where I saw weakness and it got me off the ground (I'm skipping a lot out of the story).
I think my story is not unique, as a woman in tech, letting WordPress and a theme framework bring me into the field.
3. WordPress is Creating Business Owners and Women Are Good at Tech Businesses
Since you're reading this, you may well be making a living developing WordPress websites as a self-employed business owner. If you're not, just attend one of several WordCamps to see hundreds upon hundreds of self-employed web developers using WordPress. The fact that it's easy, powerful and financially accessible is allowing developers to go out on their own as freelancers, without the backing of large, deep-pocketed agencies who monetize enterprise level content management systems (not that those don't have their place). What WordPress can do used to cost thousands upon thousands. Now it's free. That makes room for more competition.
So here's the thing. I'll bet a lot of really techy guys (and girls) would look at me and think, "Why would anyone want to hire her? She doesn't know half as much as I do about coding." And I would agree with them. But I'm learning that the thing that makes me, a woman, successful in this industry is the fact that I'm able to sell myself. I'm friendly, approachable, organized, learned and I have a thorough explanation for why I do certain things and how I'm going to make that work for a business. Then I deliver. I'm not bragging, I'm just saying, it makes a difference when selling anything that you have a character (not just a personality) to go with it.
Unfortunately – though I agree with Chris it's a stereotype with many points of falsehood – the web development industry is known for guys who dress like they've lost their will to live, who talk over your head with scary tech words, who say "Yes" to everything without delivering, who are never on time and make you feel stupid because you happen to not know as much about technology as they do. Add to that they know nothing about marketing or how their code is going to affect the way these websites will actually make money for a business later on.
Ok, I know, not all tech guys are like that. I know many who are not. But I'm making a point. And…also saying what I've described above does exist.
What can we conclude from this? Women can be the human key to bridging the gap between techy and non-techy, just like WordPress is a platform that is doing the same thing. And that's pretty darn awesome for conducting business. These are not my words alone — check out this infographic with stats on how women are helping tech businesses flourish. It states that, "Teams with at least one female member outperform male-only groups in collective intelligence tests." And check out this: "Tech companies with more women in management have 34% ROI." Finally, "Women are starting tech businesses at a rate of 1.5 times the national average." I'm telling you, somethin's cookin' in the pot.
Just One Last Thing…
Now, most articles (like this one) describing women in tech show women in high executive roles at tech companies. I don't like those articles. Do you know why? Because those executive-level positions are managerial. They're not describing a woman with un-manicured nails who sits at her computer coding all day just like one of the guys (I said I'm a princess but manicures just don't mesh well with my job).
Those women worked their way up, which is inspiring, but to truly understand the effect women are having, and can have, in the tech world today, we need more success stories of female coders, not just female women working at tech companies as the "project manager, business analyst, other IT, quality assurance tester and technical recruiter." It's time we hear stories of women like Lisa French, who who said, "with my background, I was interested but didn't think I could do it. But I'm here to say that you can do it." Or stories like Helen's, where we learn what it's like to be the only female developer at a software company.
Like Morten said, we also need more female presenters at WordCamps and we need more men to encourage women to step up, to give them confidence, and to say that they admire the work they produce, because it's pretty darn good. Then maybe we women won't all hold back with our insecurities about working in a male dominated scene, and more amazing things can happen with WordPress and the Internet.
Other resources you may want to check out:
Photo Credit: Sprengben