Improve the speed and reliability of database backups
To improve the speed and reliability of your database backups, add your database credentials to the backup settings.
Go to your Websites screen, hover over a website and click View Backups.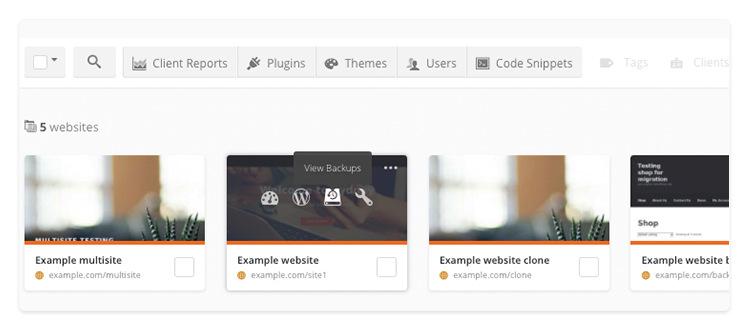 Click Settings on the right-hand side and then click MYSQL Settings – Optional.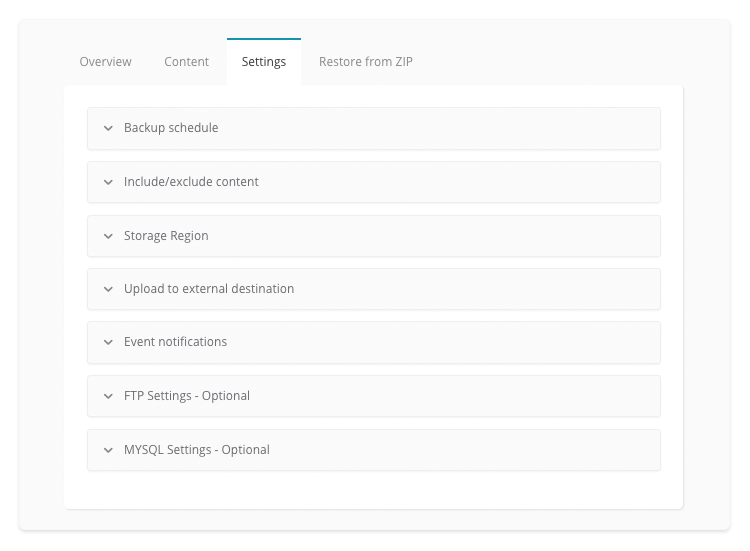 It is recommended to whitelist our IPs in database configuration before adding the database info in Backup settings. When IPs are whitelisted, enter database information and click Test Connection. After the successful test, click Save settings.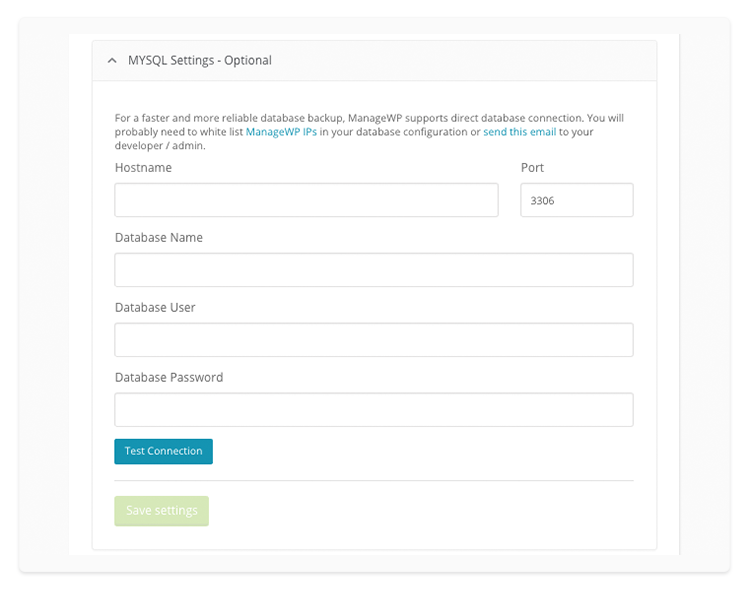 October 7, 2017